Surprise someone special with a Happy Birthday wreath! Creative Maker Donna shows you how to make a paper wreath with cardstock and new Premium GlueTape™. Check it out and leave a comment to let us what you think!
Made By: Donna Budzynski
Time: 1 ½ Hour
Level: Beginner
Here's what you need:
10-12 Sheets Patterned Cardstock 12" x 12"
1 Cardboard Circle 12"
Paper Trimer
Scissors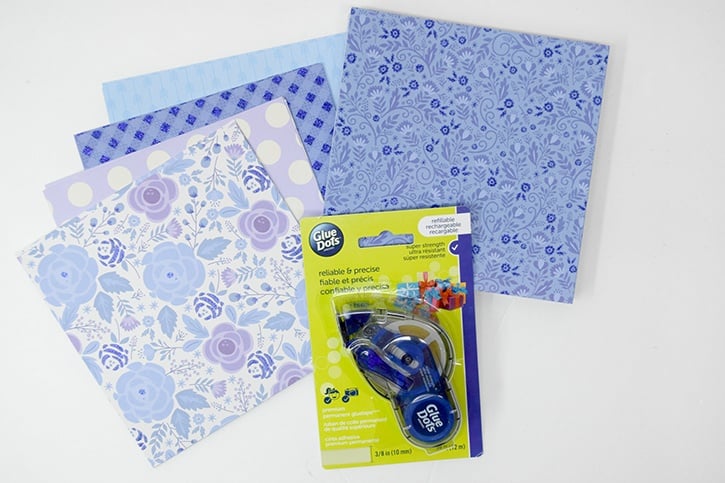 Here's what you do:
Cut out 12" cardboard circle, set aside.
Trim cardstock into 6" X 6" sheets. Roll into cone shape and adhere together using Permanent Premium GlueTape. Tip: Pre roll paper by wrapping it around something, it makes it easier when it is time to make cone.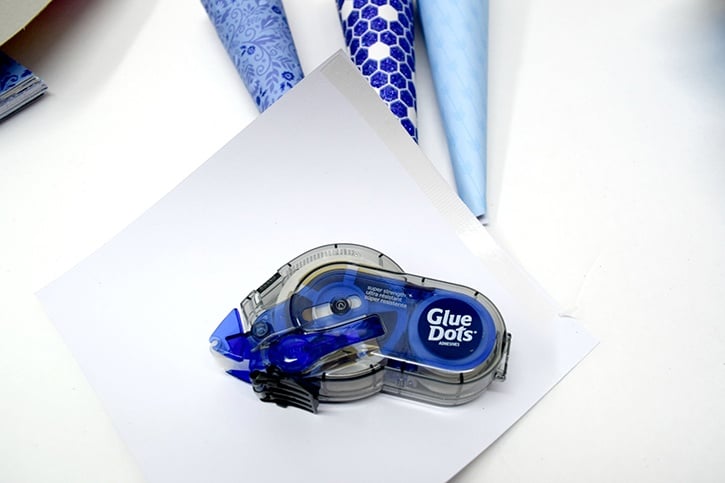 Using a pencil, draw a smaller circle onto the center of 12" cardboard to use as a placement guide for the cones. Adhere finished cones onto 12" circle using Permanent Glue Dots®.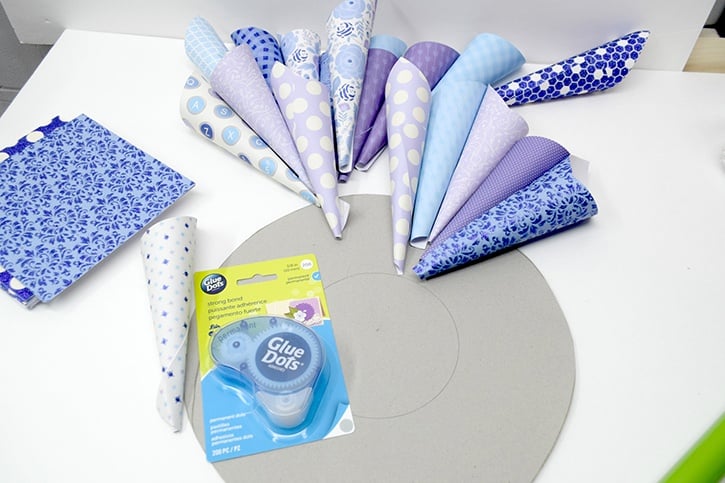 Once first layer is filled there will be gaps, now a second layer will go on to fill those gaps.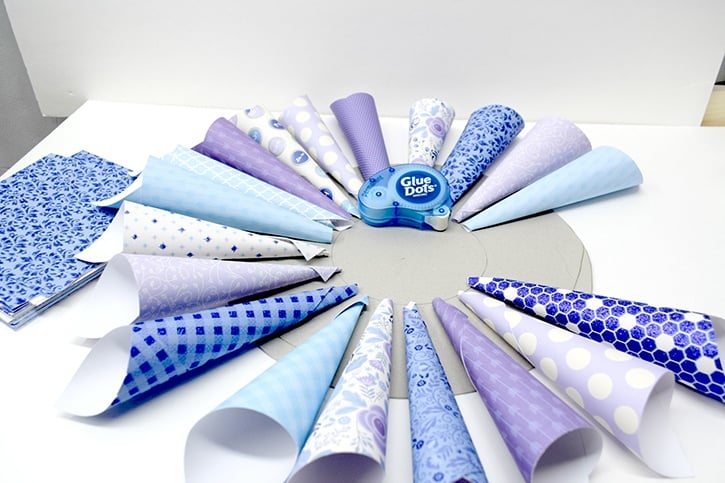 Cut out a 6 – 8" circle and add sentiment and adhere to the center of wreath with Permanent Premium GlueTape.
On the back of the cardboard circle I punched a hole with a hole punch, now you can hang.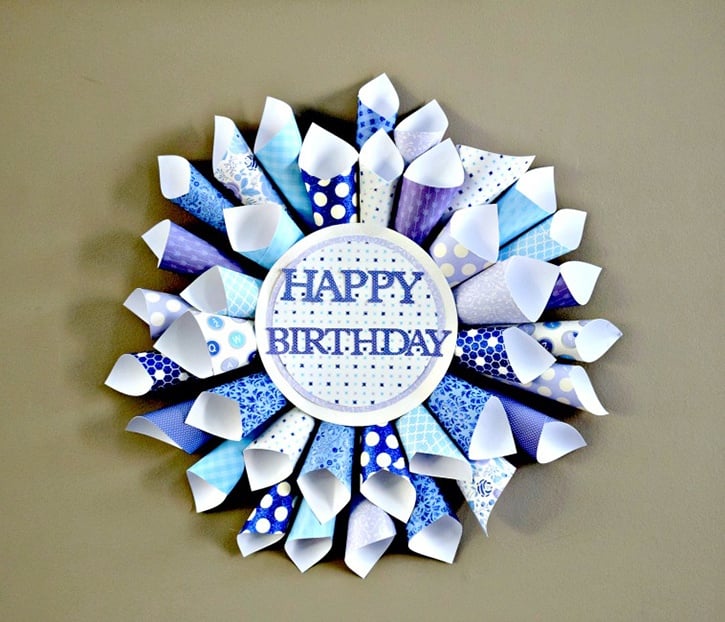 Hello! I am Donna and I am the lady behind Memes Art Place. My passion is Art! I love every media of art. I never lost my first love, crayons! I have been lucky enough to have been published in a variety of magazines and have even been a featured artist! Stampington and Company has published my art on more than one occasion. I paint, draw, mixed media, sculpt….let's just say I do a bit of everything! I am currently on 3 design teams and I am in my third term for Glue Dots. I am very lucky to have nature's beauty surround me every day, as I live in the Rocky Mountains in a small valley. I live between Aspen and Vail. I live here with my husband and my tiny Yorkie Tina. I have two grown daughters and 3 grandchildren.