Turn a gift of gift cards into something extra special by making a gift card wallet. There's room for gift cards and a few personalized notes of thanks.
Made by: Samantha Taylor
Time: 15 minutes
Level: Intermediate
Size: 2 ½" x 3 ½"
Here's what you need:
Paper – patterned paper or solid card stock will work
A Way to make envelopes (I used We R Memory Keepers 123 Punch Board)
Optional Embellishments
Gift Cards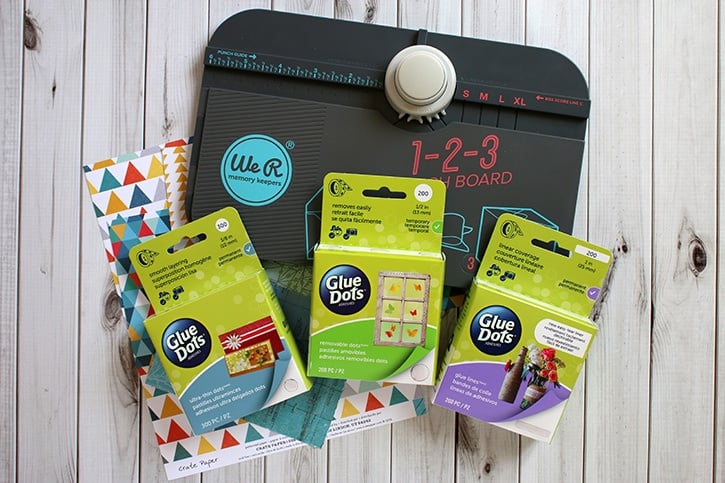 Here's what you need:
Measure your largest gift card, and use your envelope tool to make envelopes to fit the gift cards. Use Glue Lines to seal the 3 sides of the envelope closed, leaving one of the long sides open.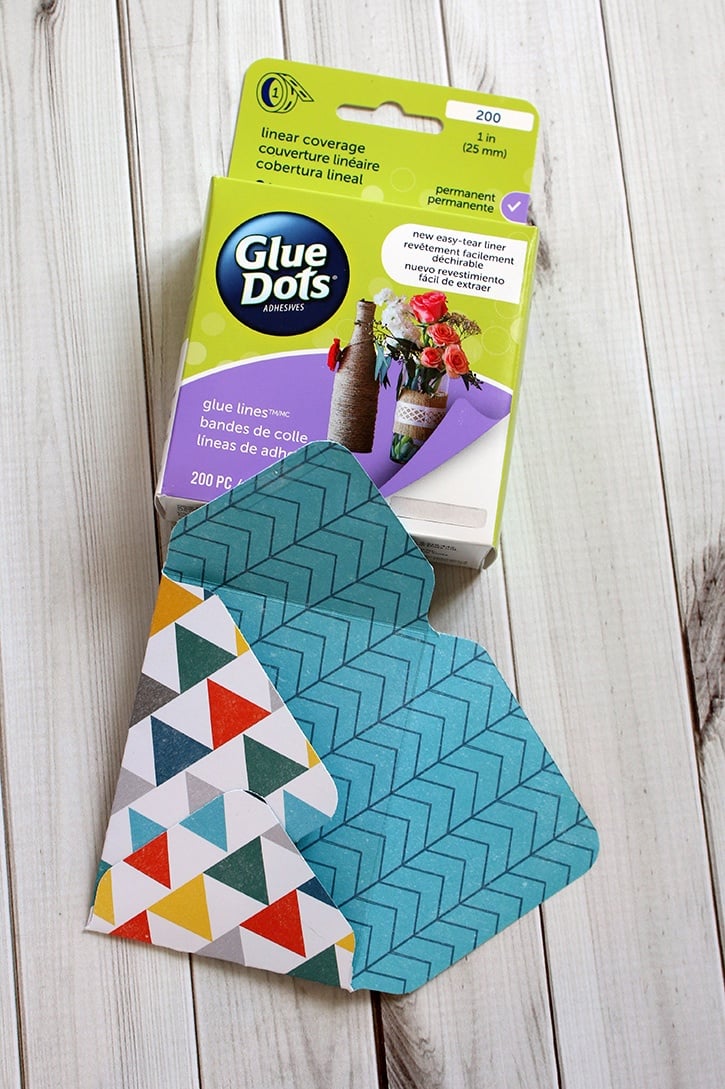 Repeat steps 1 and 2 until you have one more envelope than you have gift cards (I had 3 gift cards, so I created 4 envelopes).
To create your wallet, place one envelope (envelope A) with the top folded back and out of the way, with the envelope opening facing up. Have your second envelope (envelope B) facing down with the envelope opened up. Place Ultra-Thin Glue Dots on the underside of the envelope flap on envelope B. Slide the flap of envelope B into the pocket of envelope A.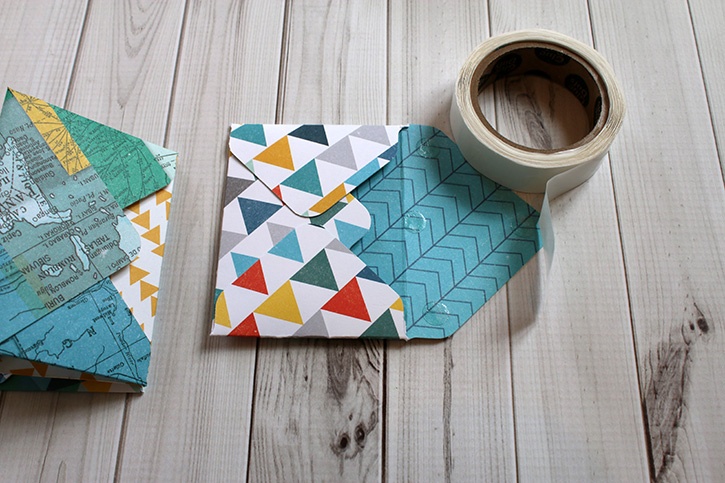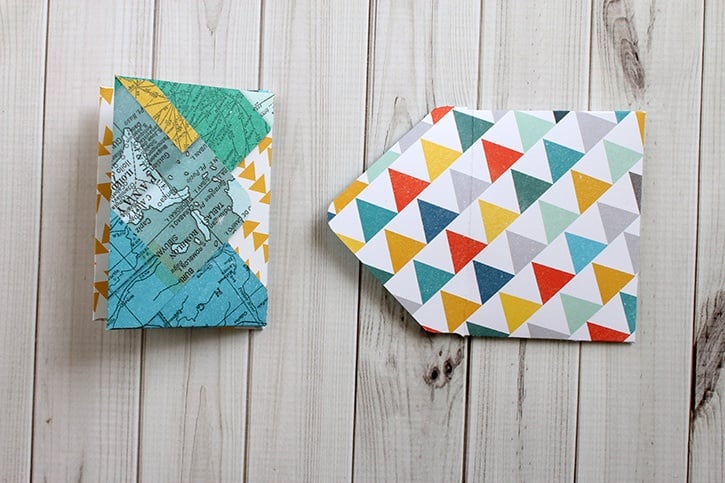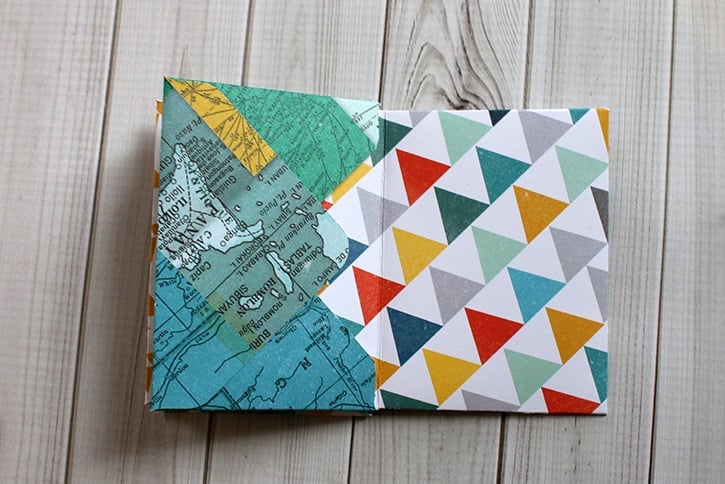 Repeat step 4 with all envelopes.
Use Removable Glue Dots to attach gift cards inside the openings in the wallet.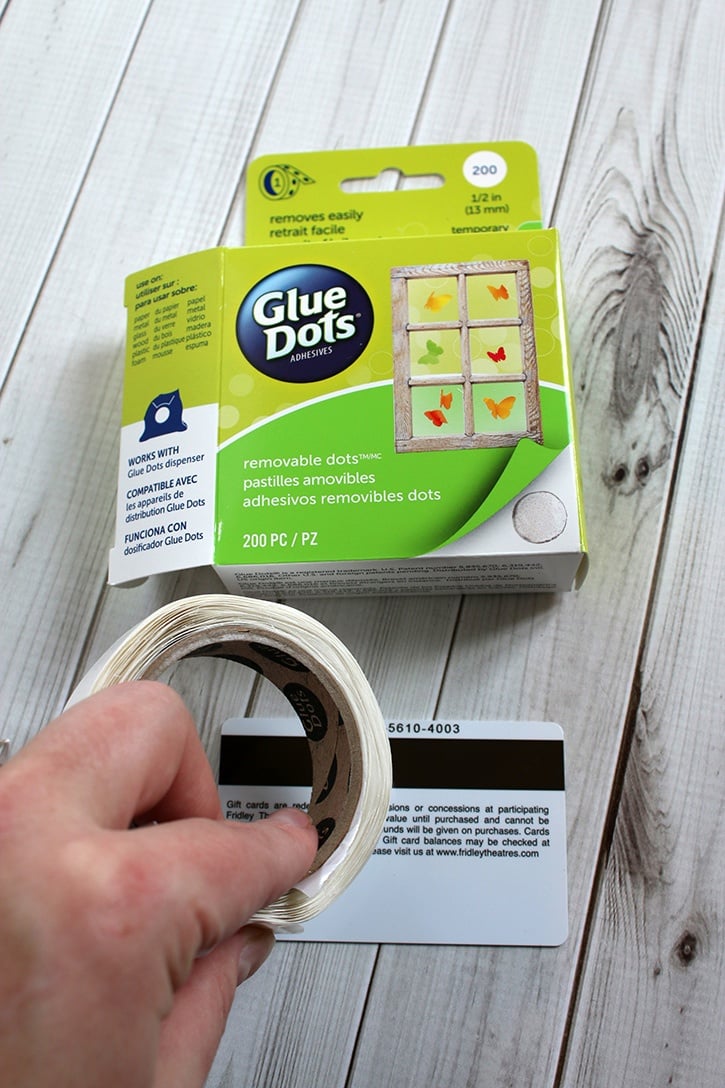 You can also add embellishments and thank you notes to personalize the gift card wallet for a teacher, friend or significant other. It's a great idea for teacher gifts, but is super fun for birthday gifts or graduation, too.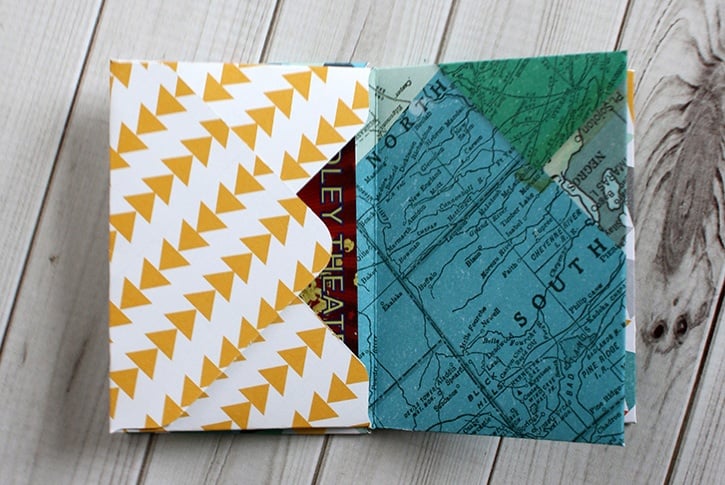 You can also gift money in the wallet by folding the bills in half and inserting them into the wallets.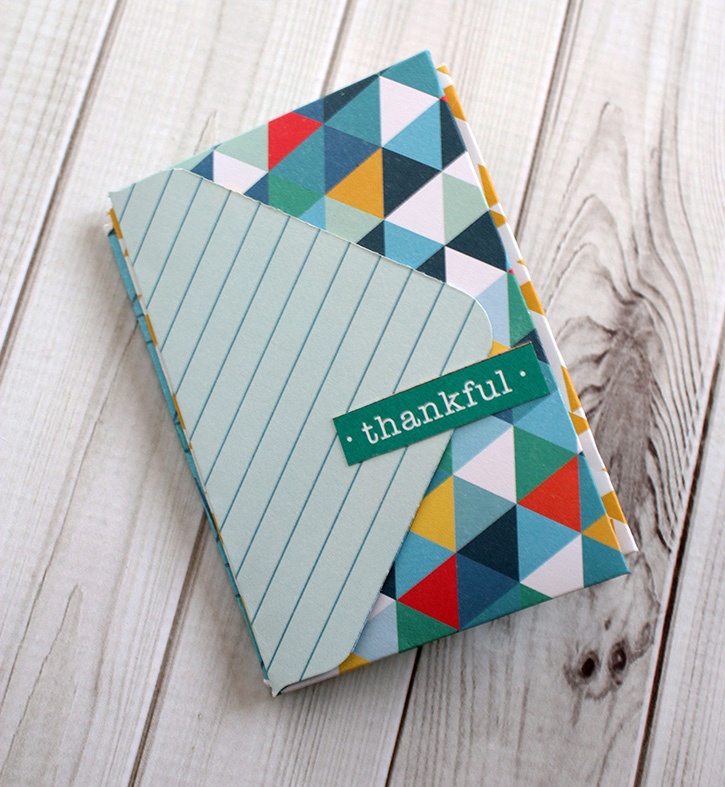 Don't forget to save it for later!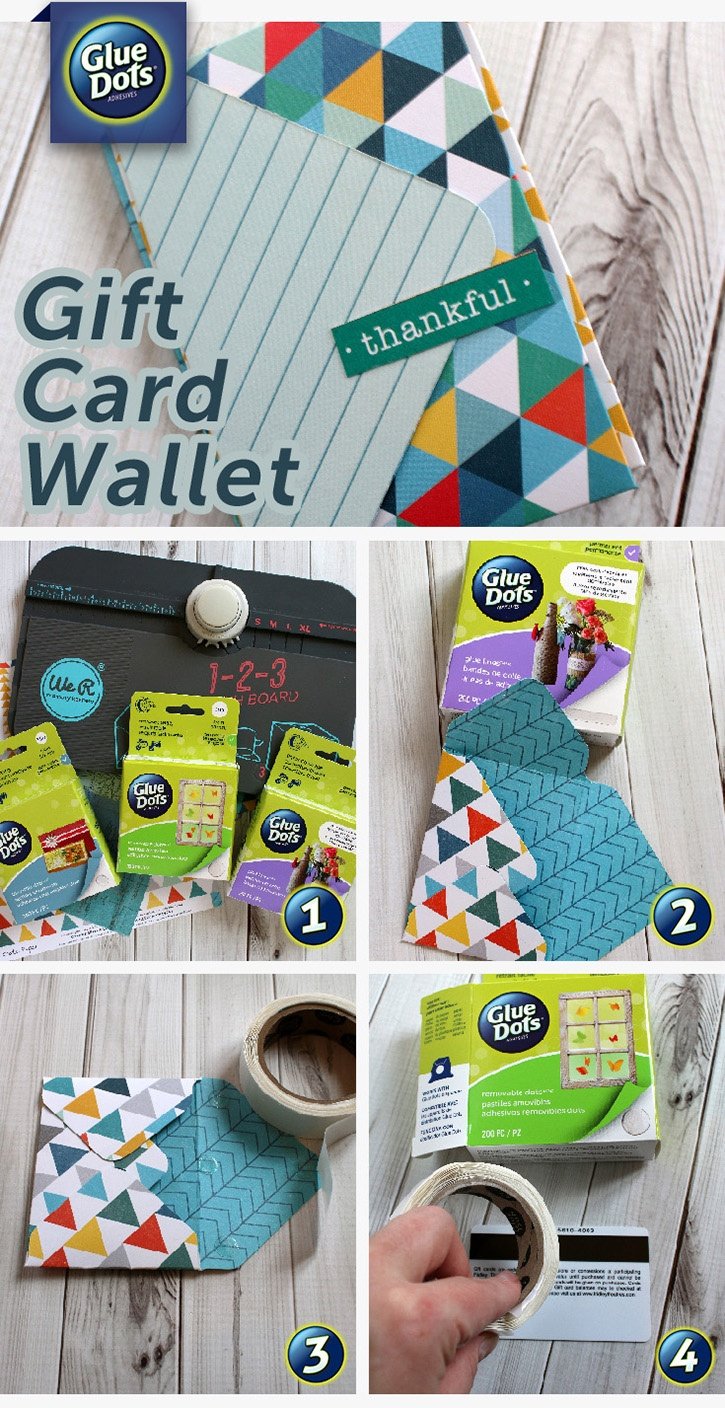 ~Samantha
My name is Samantha Taylor and I have a passion for combining crafting and creativity to beautify life. I live in a small town in rural Iowa with my husband and 2 boys (all 3 of whom you'll see featured in my projects). I'm a paper crafting fanatic who also loves photography. I enjoy making lay outs, cards, mini albums and home decor items, party decorations, and crafting with my kids. My favorite thing about crafting is getting to connect with so many people all over the world who also love creating pretty things and preserving memories. You can find more from me at www.taylorstamped.blogspot.com. I am so excited to share with you my love for the many uses of Glue Dots®!