Learn how to use Glue Dots® and your mobile device to design a 3D photo card. Follow the steps below and create a bright and cheery card for Spring!
Made by: Danielle Hunter
Time: Approximately 1 hour 30 minutes
Level: Intermediate
Here's what you need:
10" x 6" DCWV kraft cardstock
6" x 6" DCWV Kraft & Gold cardstock
3.5" doily (yellow)
Assorted bling (gold)
Studio Calico wood veneer
2, 1" piece of sheer ribbon
Mobile device
PicsArt photo editing application
2 4" x 6" printed photos
Scoring tool
Scissors
Paper trimmer
Craft knife
Here's what you do:
Download the PicsArt photo app on a mobile device to edit photo. Take a close-up photo of a daffodil or any flower you wish. Below is the original photo that I took.
Tap on Mask, select Bokeh and swipe to choose the Bokeh 31 filter. Tap the checkmark to apply.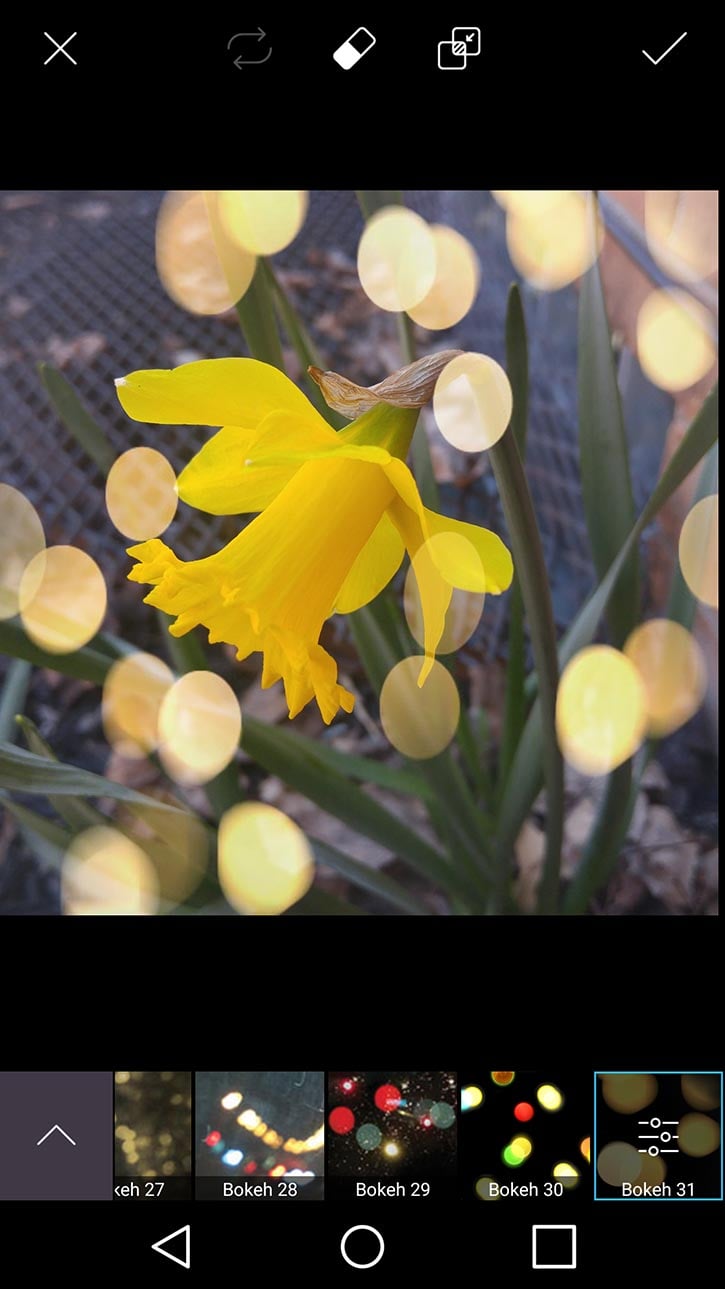 Repeat the steps above to add the Bokeh 26 filter.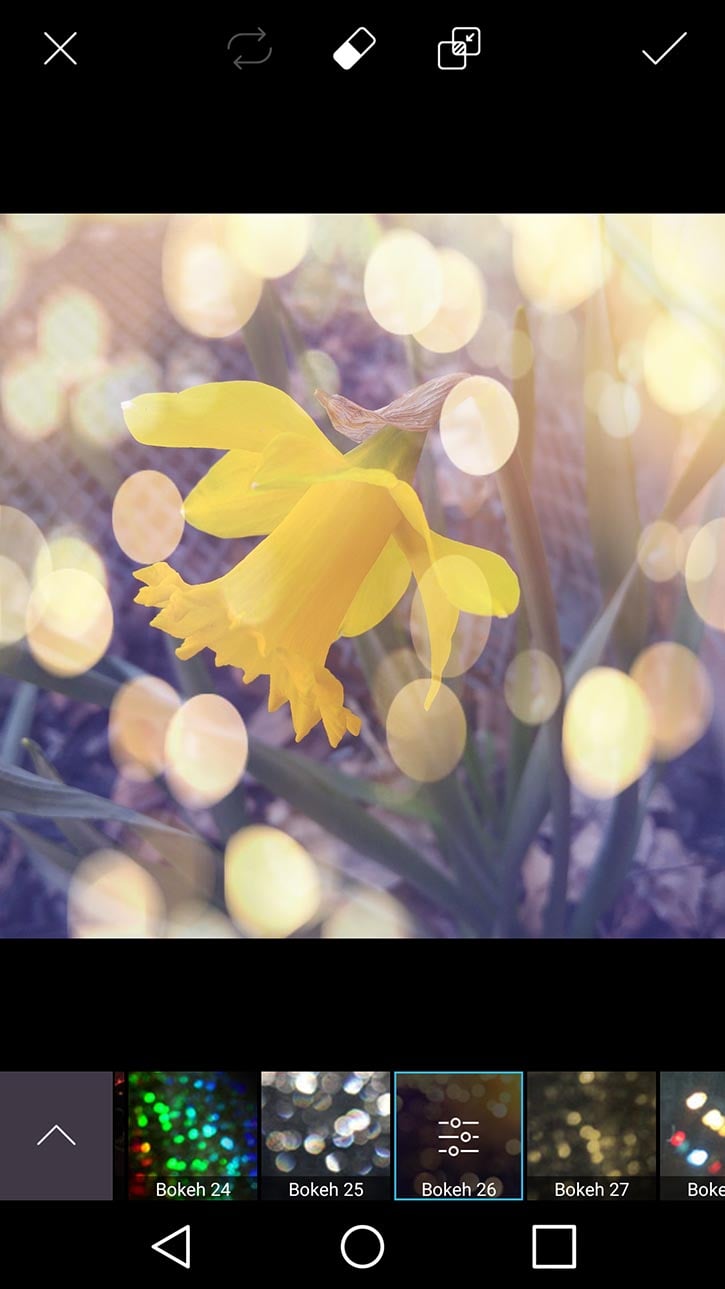 Tap on Effects, select Artistic and choose the Oil Painting option. Tap the checkmark to apply.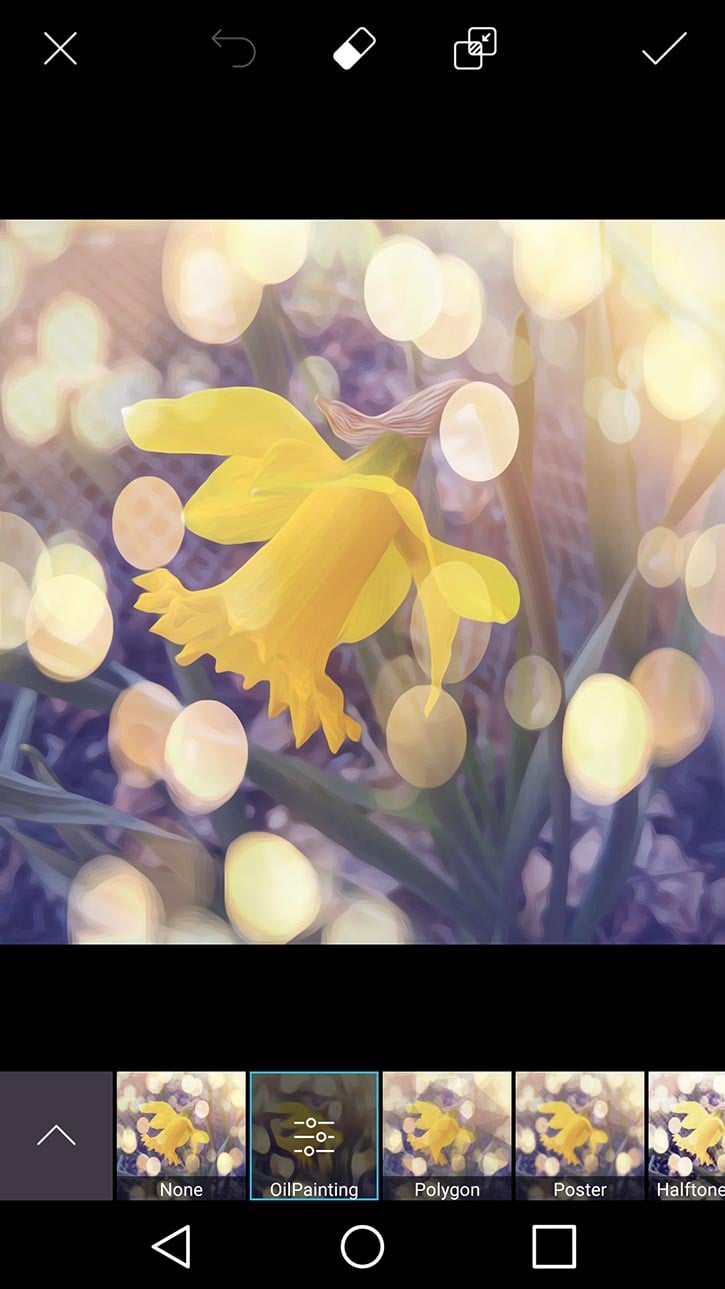 Crop photo and save. Print two 4" x 6" copies of the edited photo. Use scissors to cut out the daffodil from one photo. Set aside.
Fold and score kraft cardstock to create a card with a 4" x 6" front and 6" x 6" back.
Create a slit in the center of the fold with a craft knife and insert ribbon.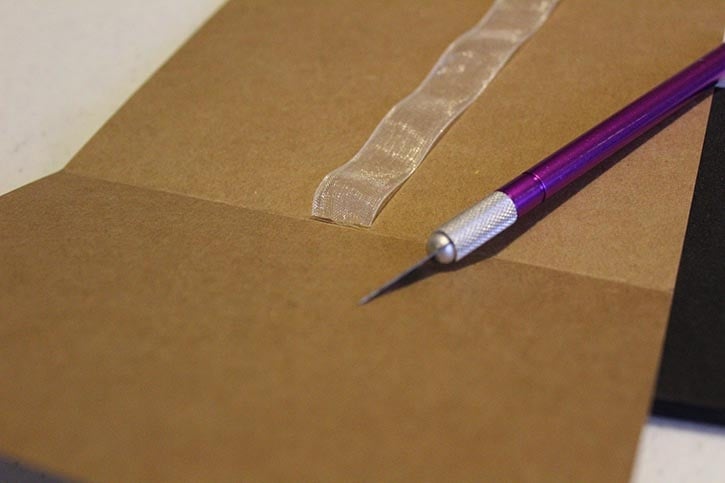 Use Glue Lines to attach ribbon behind a sheet of 6" x 6" Kraft & Gold cardstock for the inside of card.
Wrap ribbon around the front of card, attach with Glue Lines and adhere the uncut 4" x 6" photo on top.
Adhere doily and wood veneer to inside of card with Ultra-Thin Glue Dots.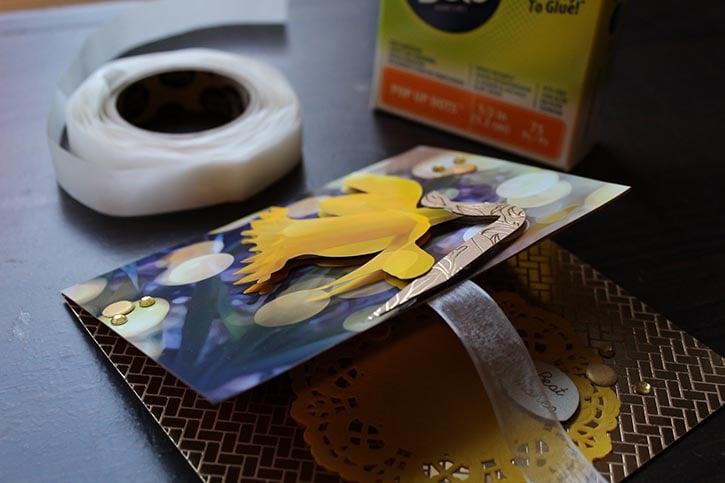 Attach cut flower to photo with Pop Up Glue Dots to create a three-dimensional flower. Cut a flower stem from a sheet of Kraft & Gold cardstock and use Pop Up Dots to attach it to flower and photo.
Tip: Use cardboard pieces in between cut photo and Pop Up Glue Dots to ensure a smooth image on the front of the card.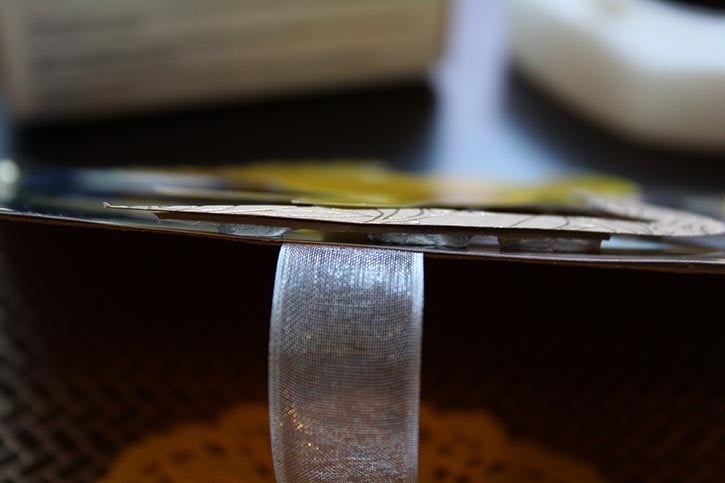 Use Ultra-Thin and Mini Glue Dots to apply bling to card.
Tie a bow with ribbon to close the card.
Don't forget to pin it for later! :-)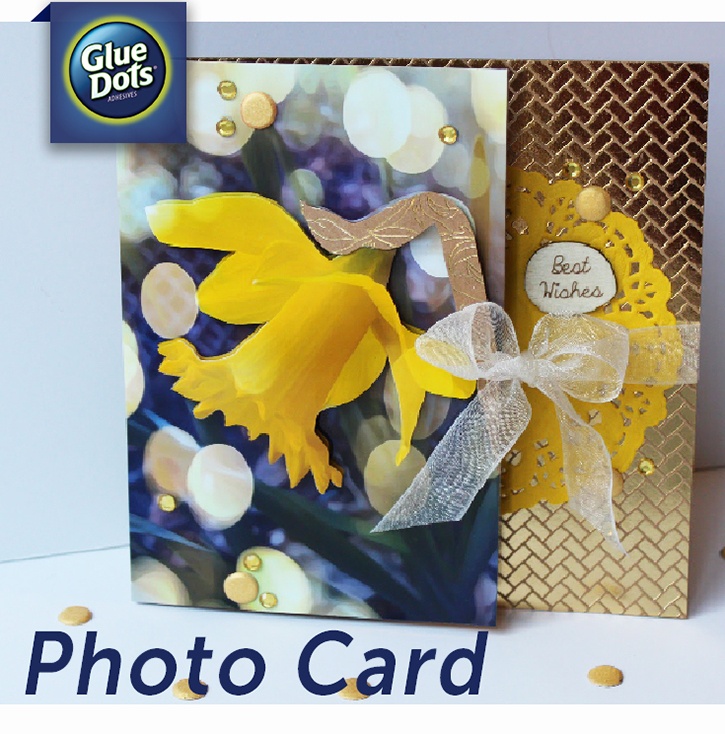 Danielle Hunter is a multitasking mom of two creative girls. She works in human resources for a non-profit organization and is a yoga teacher in training. She lives in Northeast Ohio and has been dedicated to crafting since childhood. Danielle completed her first scrapbook at the age of four, was a scrapbooker-for-hire for several years, and has shared her knowledge in a classroom setting. She enjoys turning trash to treasure, making crafts for kids, and creating artistic projects with bold colors and fun designs. Danielle joined the very first design team for Glue Dots in 2010. Her projects have been featured in Craft Ideas and CardMaker magazines, as well as websites such as Reader's Digest, HGTV, and Crafting a Green World.