Make a cute chapstick holder for a new teacher! You'll need a Silhouette Cameo and a file to print out the pattern and new Glue Dots® Permanent GlueTape™ to assemble. Add a cute little embellishment on top and you have a cute little teacher gift to start the new year.
Made By: Kim Rippere
Time: 20 minutes
Level: Advanced
Size: 4.25" x 4.25" x 7/8"
Here's what you need:
Navy Blue Desktop Dispenser™ (optional)
DCWV - Jewel Toned Textured, Minty Lace
Stamp: Dare 2b Artzy - In Bloom
Ink: Distress Ink -Raspberry
Chapstick
Flat back gems
Die Cutting: Silhouette Cameo, file
Here's what you do:
Cut out the paper purse and other paper pieces:
Purse Base and white flower (reverse side): Green triangle paper. Interior: Green graphic paper.
Leaf and flowers: Jewel Toned Textured paper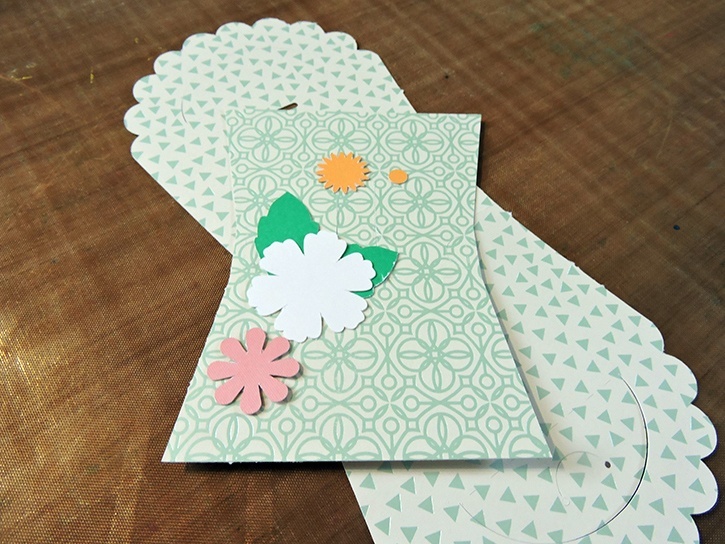 To assemble the purse, fold the purse base in along the dotted lines to create the base.
Remove the half circle from the front of the purse.
Fold the other half circle along the crease.
Adhere the interior piece to the card base as shown with Permanent GlueTape. Don't glue down the areas that are needed to hold the chapstick in place.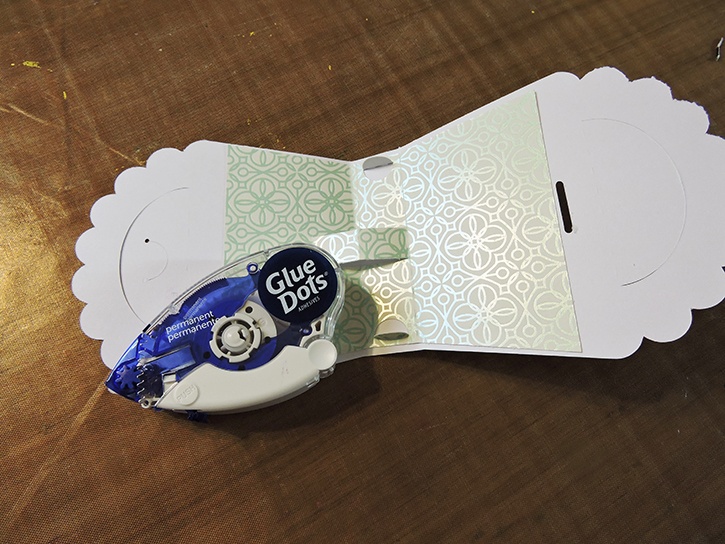 Stamp white paper and larger orange circle with stamp and raspberry ink.
Adhere large orange circle to the white flower with Pop Up Dots. Adhere a purple gem to center with Mini Dots. Adhere this to the leaf with Craft Dots.
Adhere leaf/flower to the front of the purse using Pop Up Dots.
Adhere the small orange gem to the center of the pink flower with Mini Dots. Adhere this flower to the purse base using Mini Dots.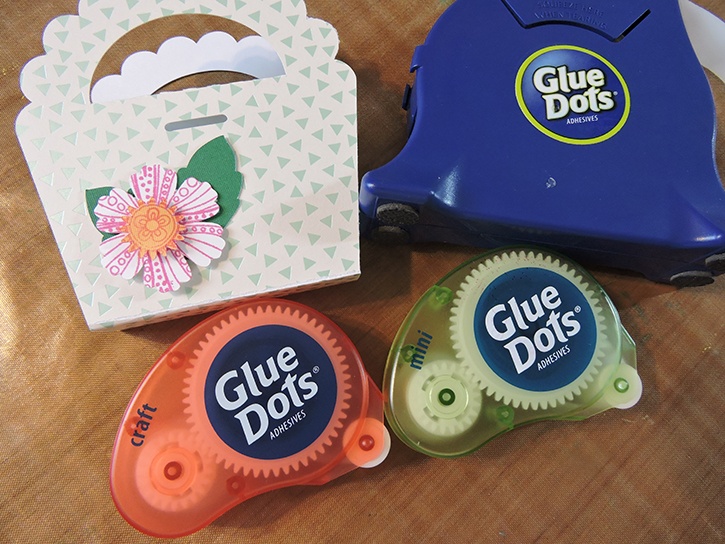 Insert the Chapstick in the inside of the purse using the pop out and the half circles at the end to hold it in.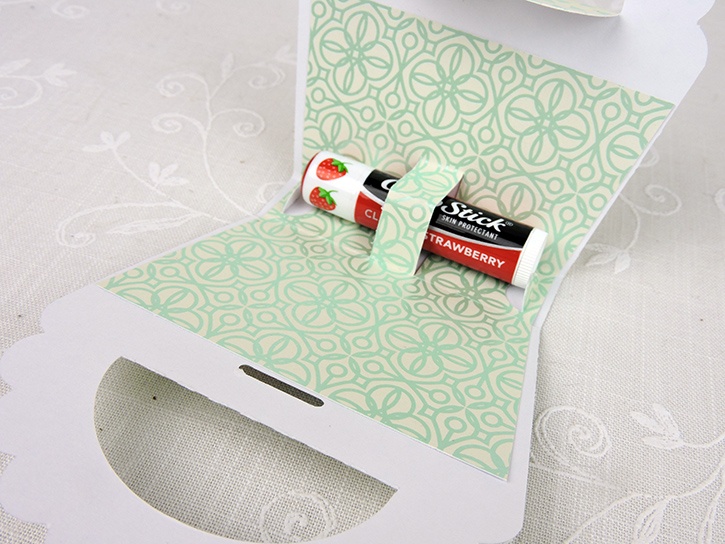 Close the purse using the half circle that creates the handle and the closing slot.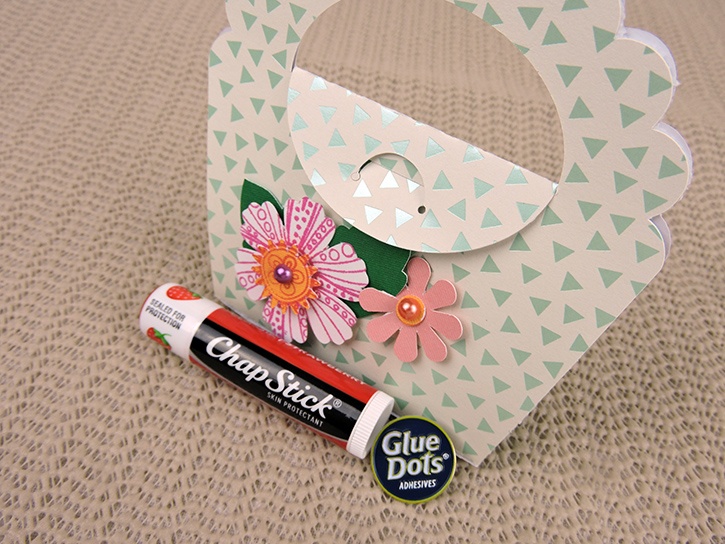 ~Kim

I live with my partner (Edward), 2 indoor cats, 2 outdoor feral cats I am luring, and a dog in the far southwest corner of Georgia. I have been creating for my whole life, from quilts, to locker hooking, to interior decorating, to paper crafting! The list was just growing and growing. I decided that I need to focus on something and choose paper crafting…which has now grown into card making, quilling, mixed media, artist trading cards, altered art, and swapping! lol.