Any teacher would love this cute mini easel. It can be used for desk top announcements and reminders and even to hold hand-written notes. The sweet tag holds a gift card and hand written sentiment. Attach a whiteboard marker or chalk marker for additional functionality.
Made by: Tammy Santana
Time: 30 minutes
Level: Beginner
Here's what you need:
Meet Me In Paris premium paper stack from DCWV cardstock pages
Meet Me In Paris premium paper stack from DCWV cutout cards and tag
Fiskars paper Trimmer
Hole punch
6 inches of ribbon
Easel
White board marker
Adhesive notes
Gift Card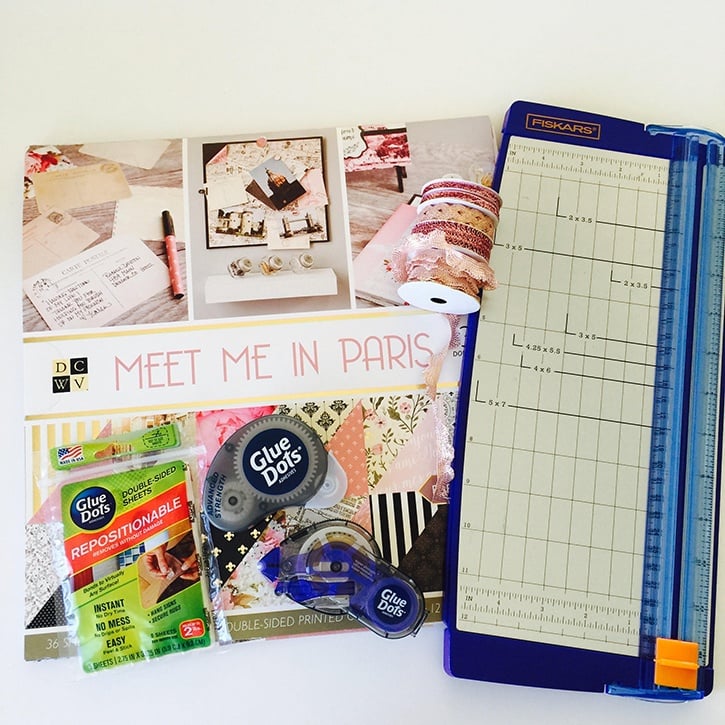 Here's what you do:
Measure and cut pieces to fit on exposed wood area.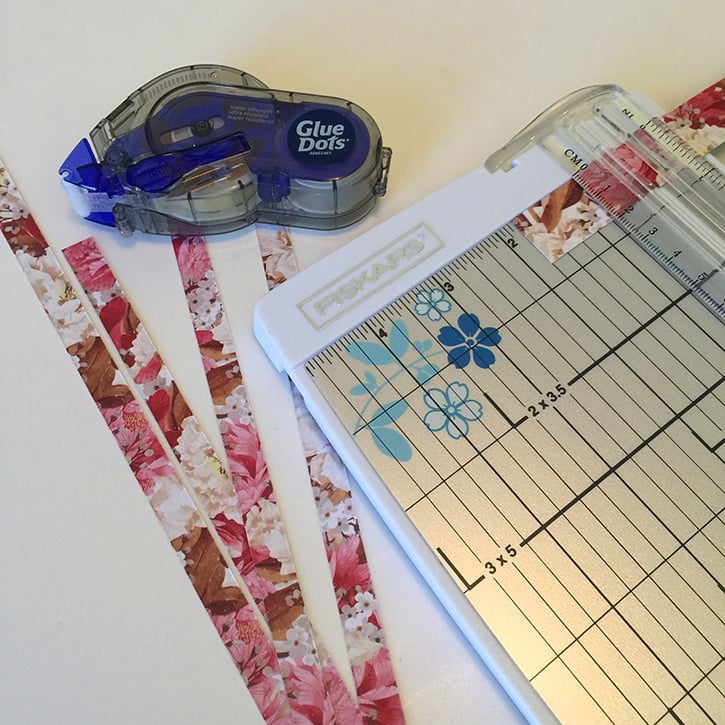 Add Premium Permanent GlueTape around the frame.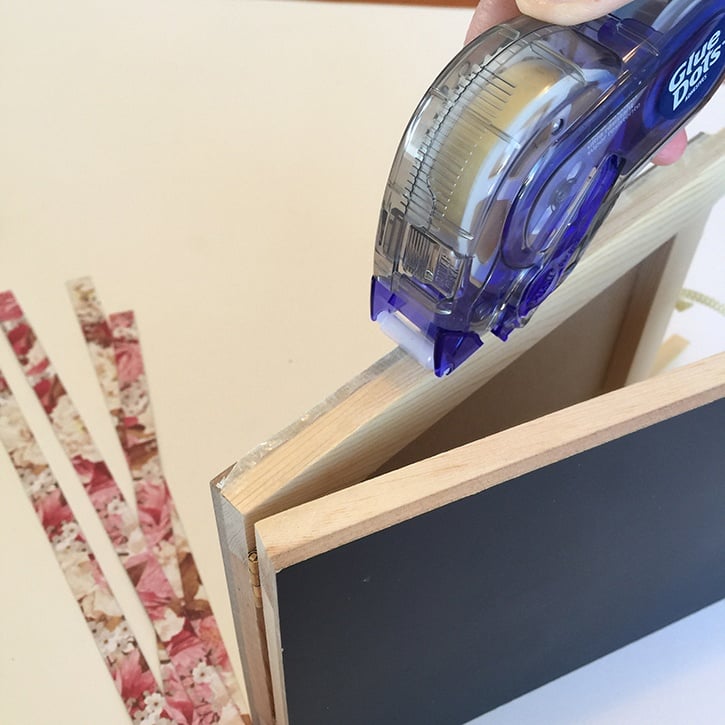 Attach paper strips to the wood.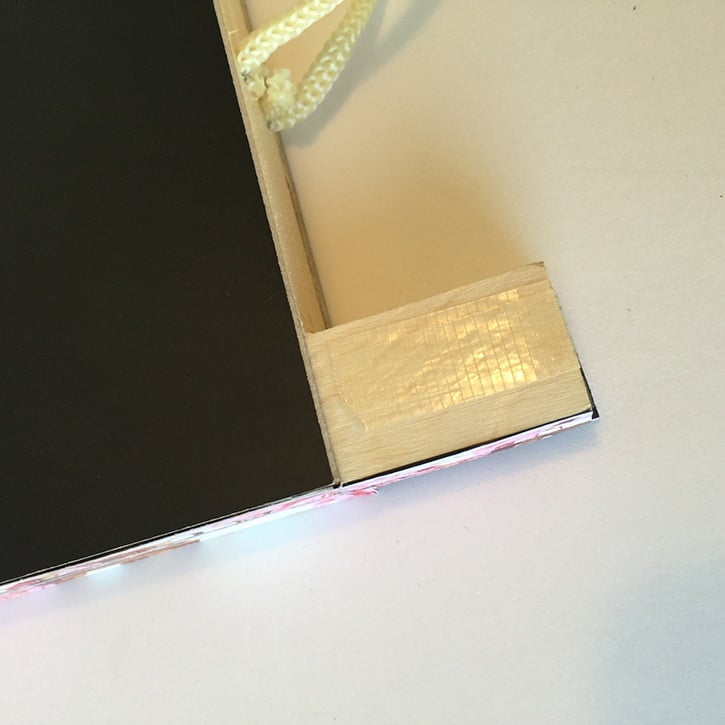 Use Premium Permanent GlueTape on 3 sides of the cutout card to form a pocket.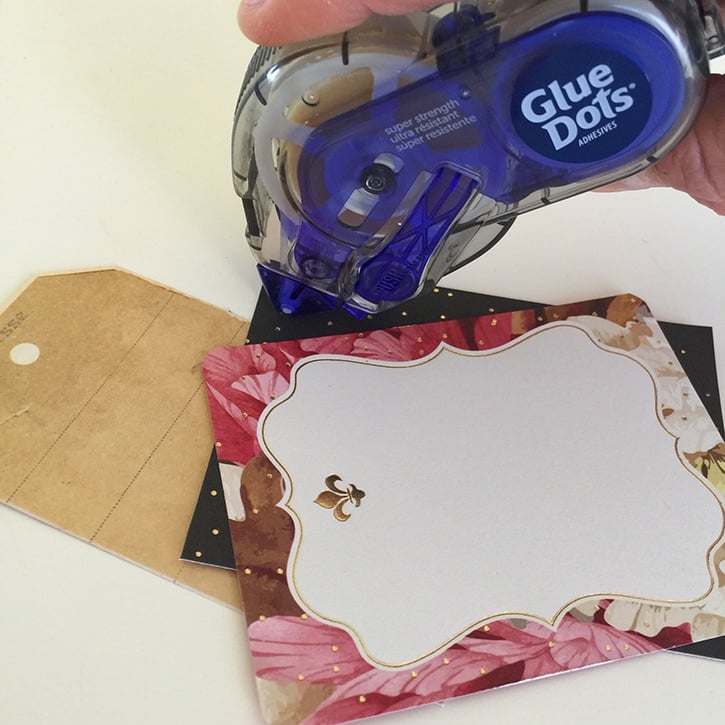 Place second card on top to create pocket.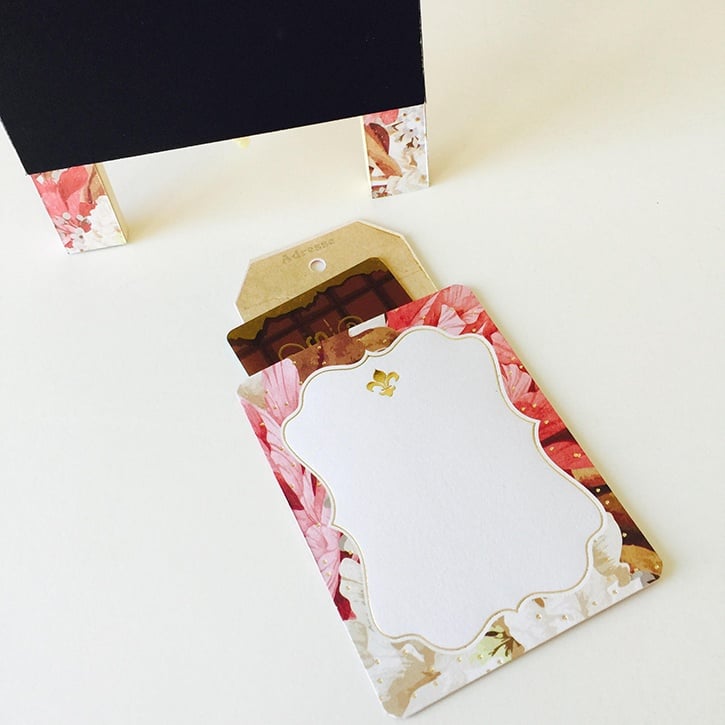 Punch hole in tag and add ribbon. Place gift card inside pocket of tag and add sentiment to tag.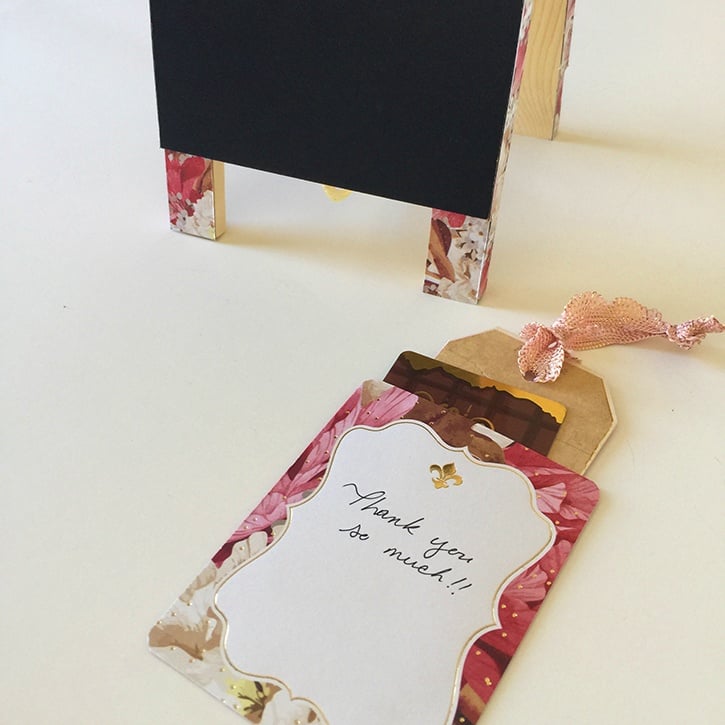 Cut a small square from the Repositionable double-sided sheets and apply the tag to easel.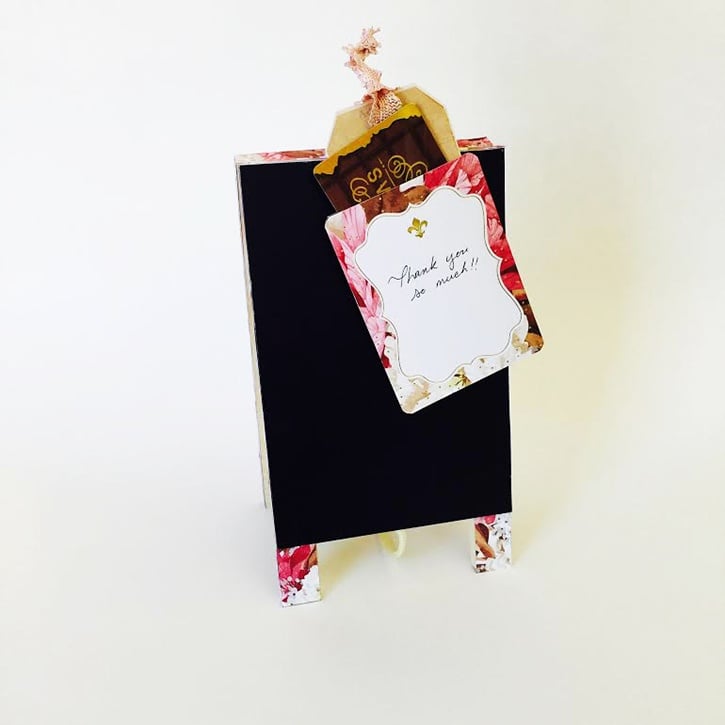 Cut a small piece from the Repositionable double-sided sheets to fit on the cap of the whiteboard marker. Remove the liner and press the adhesive on to the marker cap.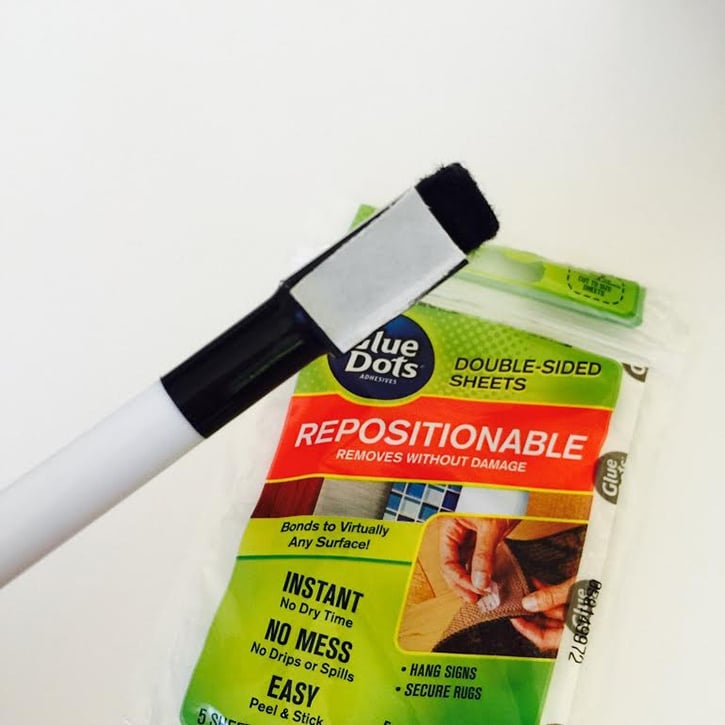 Attach the marker to the whiteboard side of the easel along with the adhesive note pad.
That's it! It's so easy to decorate one of these cute easels that you can purchase at your local craft store. I am sure any teacher would love to receive a functional gift to go along with their gift card!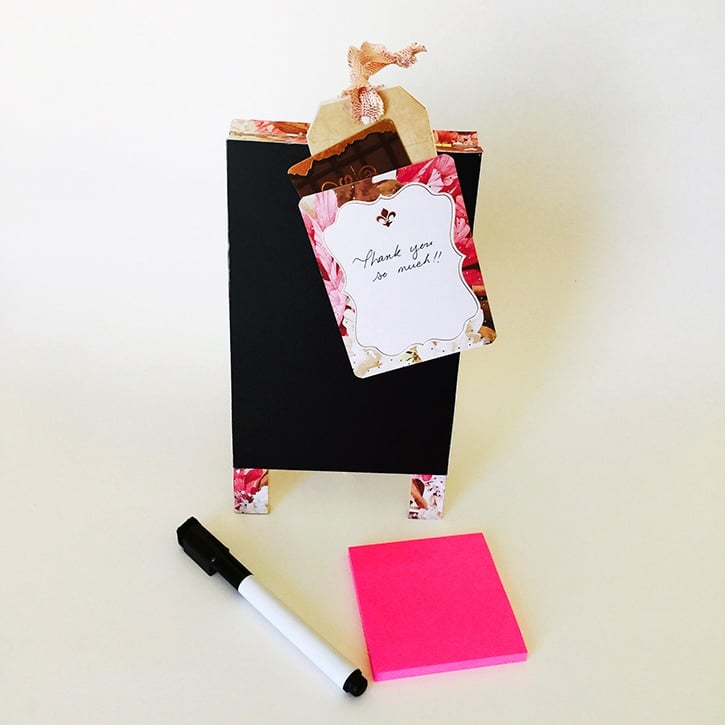 ~Tammy

Hello! My name is Tammy Santana and I am happy to be a part of the Glue Dots Creative Maker Team. My background is in interior design and product development, however I enjoy creating beautiful home decor and paper crafting projects as my form of relaxation. I have always been creative, love to work in many different areas of design, and enjoy working with different mediums and tools. As a product development consultant, I am constantly challenging myself to try new things and reach outside my comfort zone. I feel so blessed to be able to work in an industry that I love so much. I am active on Instagram, YouTube and Twitter and love it when new readers find my lifestyle blog and my planner blog and give feedback on my posts. I live in beautiful Southern California with my husband of 18 years and our creative 11 yr old daughter.