Spruce up a table this Christmas with a sparkling snow scene centerpiece. This retro-inspired red and turquoise tree will brighten up your holiday home decor.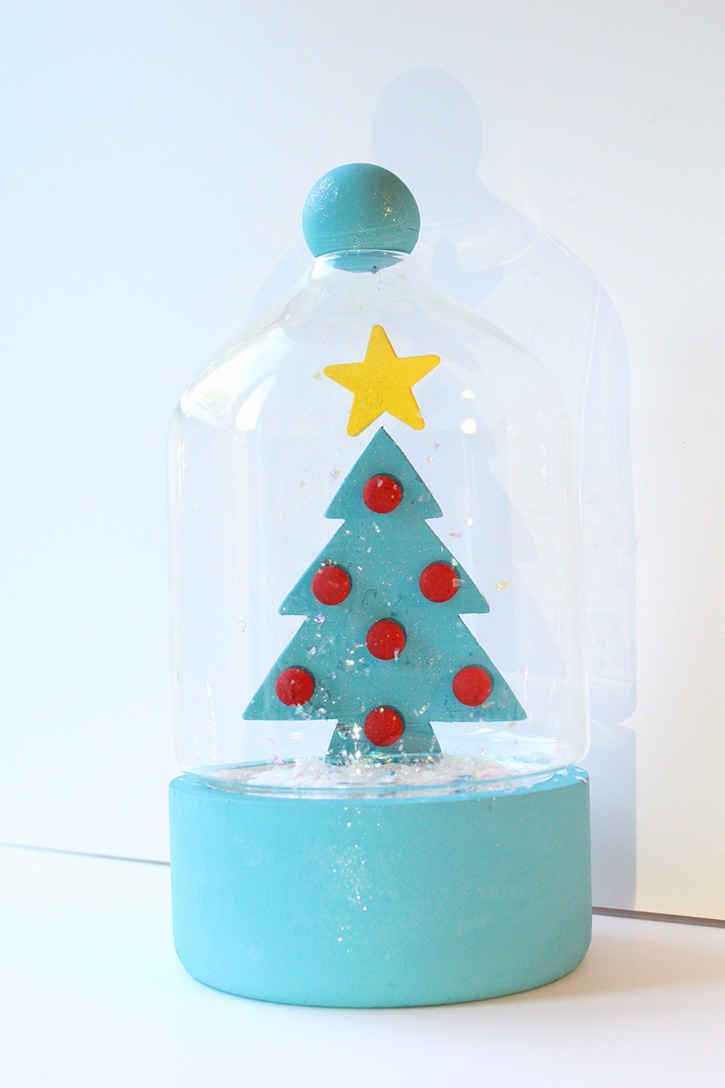 Made by: Danielle Hunter
Time: 1 hour 15 minutes
Level: Quick and Easy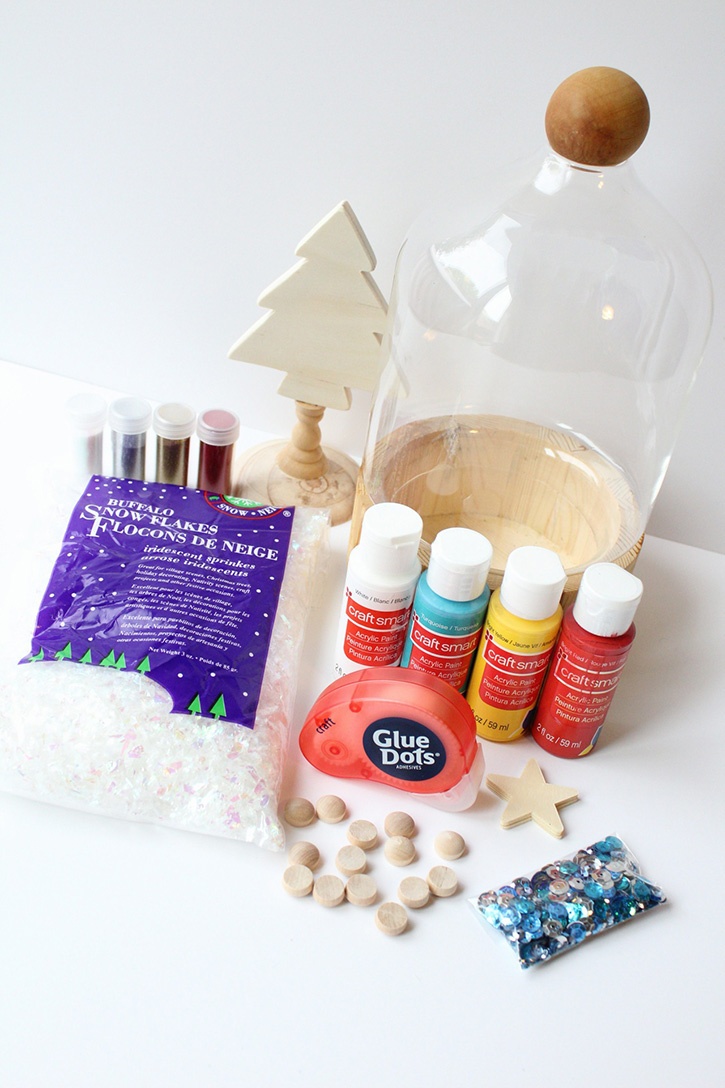 Supply List:
Wood tree with base
Wood stars
Wood furniture buttons
Invisible thread
Nail
Hammer
Paintbrushes
Directions:
Secure wood buttons to a spare sheet of paper with Removable Dots and apply two coats of red acrylic paint mixed with red glitter, allowing drying time in between coats.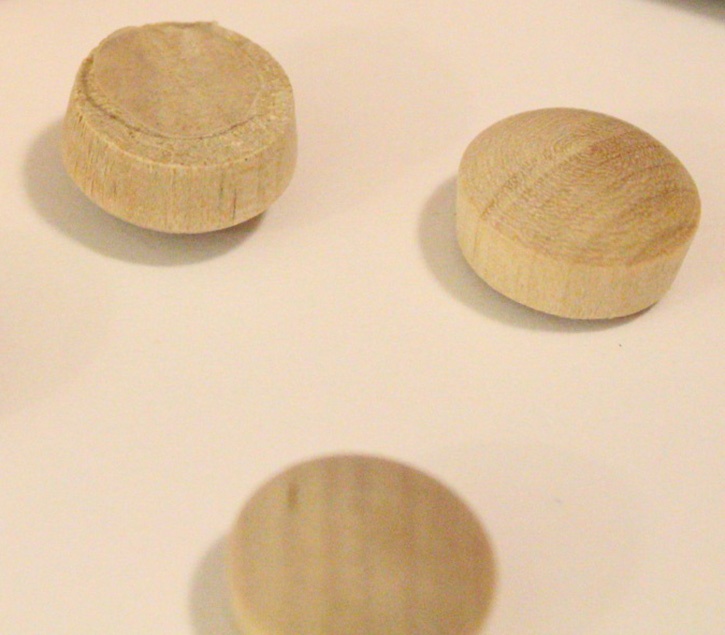 Mix white acrylic paint with crystal glitter and paint the tree base and the inside base of terrarium. Let dry and apply a second coat of paint.
Paint the tree, terrarium base and circle top with turquoise paint mixed with silver glitter. Let dry and apply a second coat.
Apply Craft Dots to one side of a star, attach a piece of invisible thread and then place the second star onto the adhesive, pinching the wire between the two. Paint the star with yellow acrylic paint mixed with gold glitter. Let dry and add a second coat.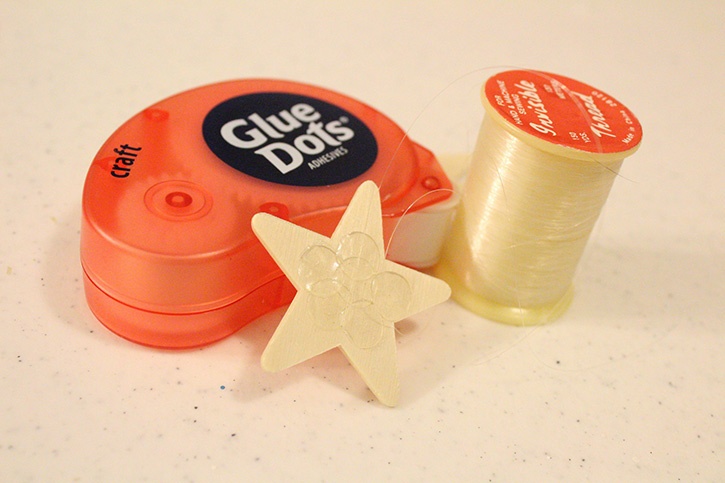 Once paint is dry, use Craft Dots to decorate tree with the painted furniture buttons.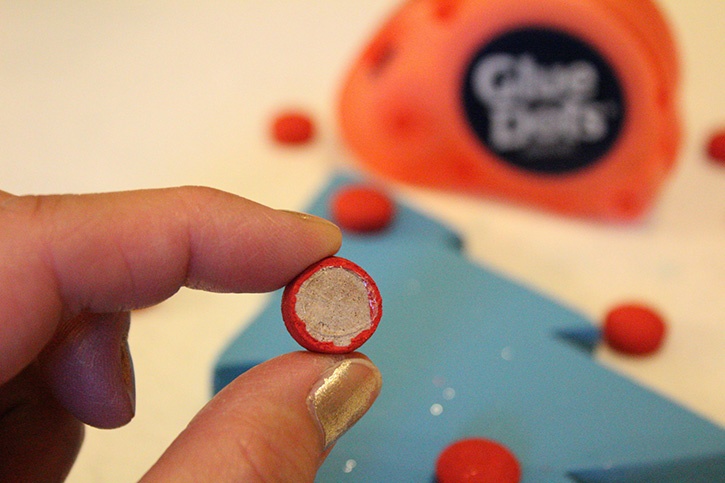 Secure tree inside of the base of the terrarium with Craft Dots.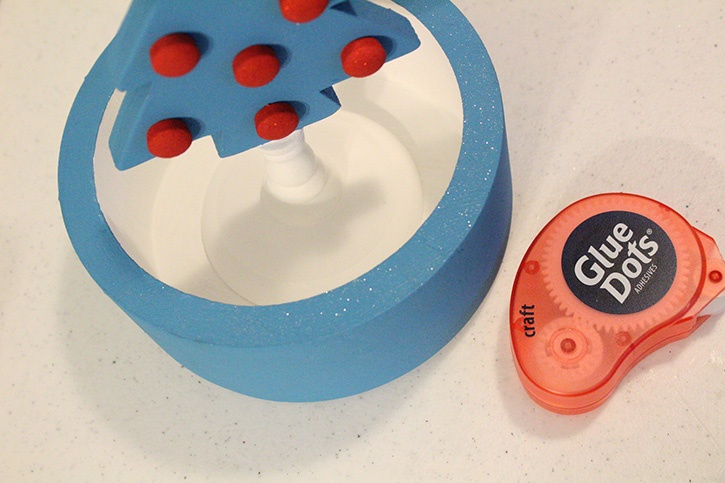 Fill the base with fake snow and sprinkle in sequins. Use a hammer to insert nail into the circle top of terrarium. Take the invisible thread from the star and thread through the bottom of glass to meet the circle top at the opening. Secure thread to nail, close the glass lid and allow star to hang slightly above tree.
Tips:
Save time by skipping the plain acrylic paint mixed with micro glitter and buy glitter paint instead.
Use any wood shapes to decorate your tree.
Try different colors of paint to match your home decor.
~ Danielle

Danielle Hunter is a multitasking mom of two creative girls. She works in human resources for a non-profit organization and is a yoga teacher in training. She lives in Northeast Ohio and has been dedicated to crafting since childhood. Danielle completed her first scrapbook at the age of four, was a scrapbooker-for-hire for several years, and has shared her knowledge in a classroom setting. She enjoys turning trash to treasure, making crafts for kids, and creating artistic projects with bold colors and fun designs. Danielle joined the very first design team for Glue Dots in 2010. Her projects have been featured in Craft Ideas and CardMaker magazines, as well as websites such as Reader's Digest, HGTV, and Crafting a Green World.