Make one or twenty of these adorable Snowmen. Change the color of his hat, scarf and buttons to match your specific Holiday décor. Creating them with Craft Dots, Glue Dots® adhesive makes this project easy and with minimal mess.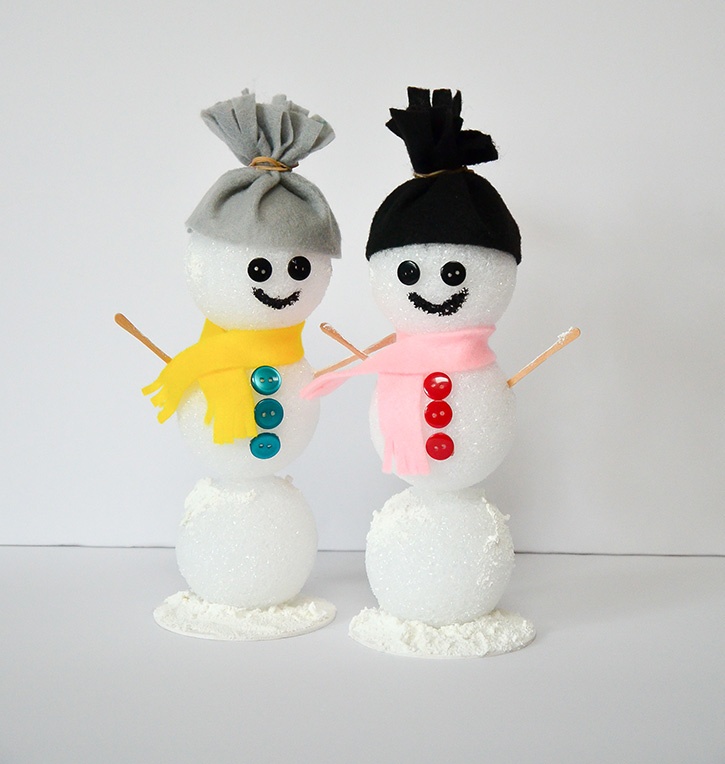 Designed by: Grace Tolman
Time: Approximately 45 minutes
Level: Moderate Handiness
Size: 9" x 4 ¾" x 2 ¾"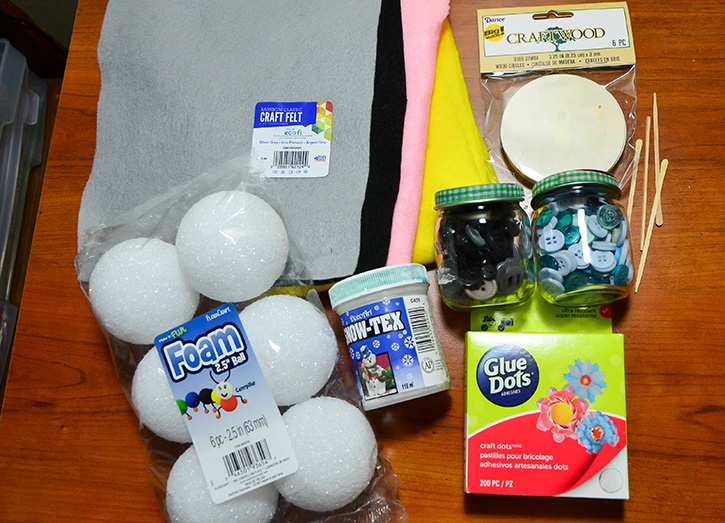 Materials
Wood circles

Foam balls

Buttons

Felt

Sandwich picks

Rubberband


Paintbrushes

Scissors
Directions:
Paint the wood circles with white paint. Set aside to dry.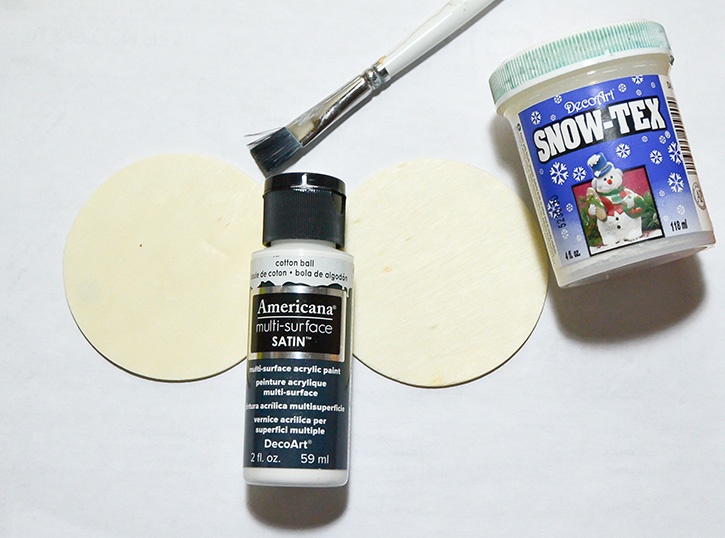 Once the wood is dried, place Craft Dots on the center of the disc and adhere one foam ball.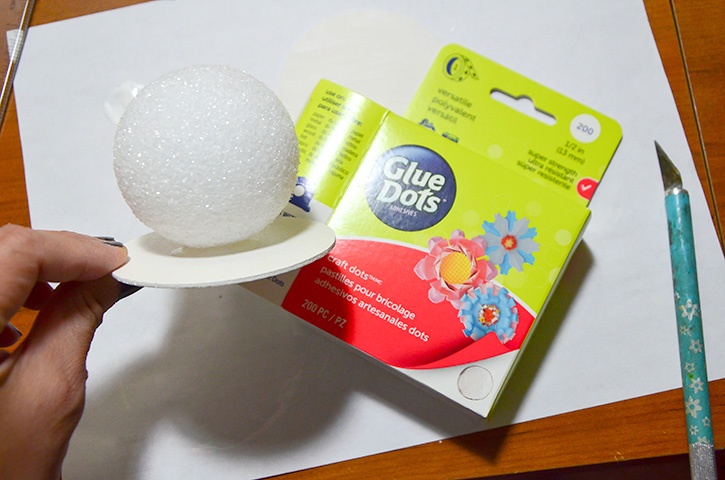 Add a few Craft Dots on the top of the foam ball and lay the second foam ball. Repeat the process until you've stacked 3 foam balls on top of each other.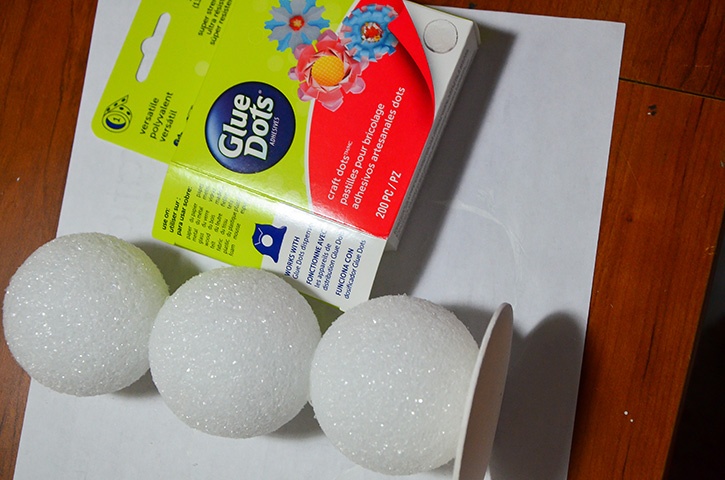 Cut a piece of felt that is long enough to wrap around the top of the snowman's head. Make the piece circular by adhering the ends with more Craft Dots.
Place the "hat" on top of the top of the snowman. Gather the top and secure it with some rubber bands. Snip the top to mimic a beanie cap.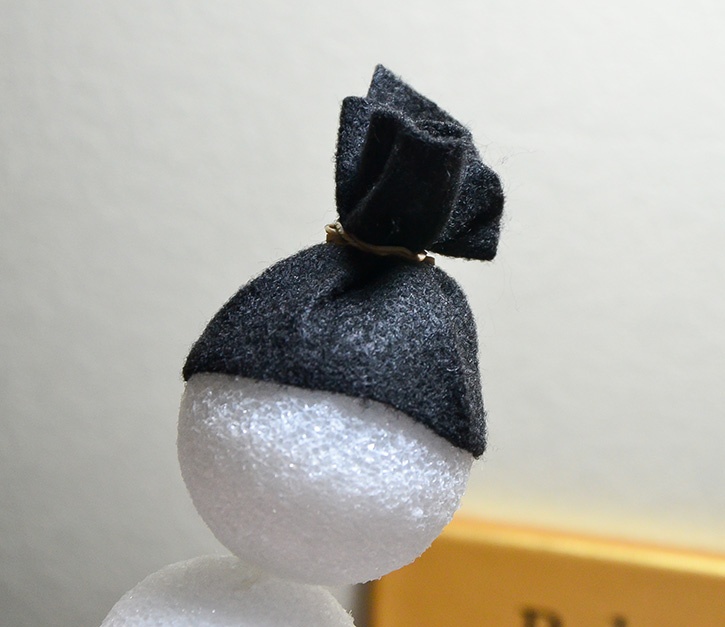 Using more craft dots, attach two black buttons to the face for eyes.
Cut a piece of different colored felt for the scarf. Wrap around the "neck" of the snowman. Overlap the felt and adhere together with Craft Dots. Trim the edges and add some snips to mimic a real fleece scarf.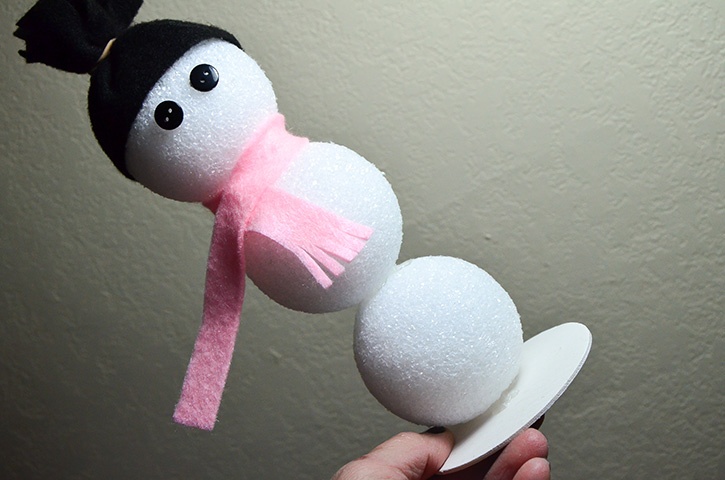 Place the buttons onto the snowman's body with Craft Dots.
Stick two sandwich pics on the sides of the middle foam ball to resemble stick arms.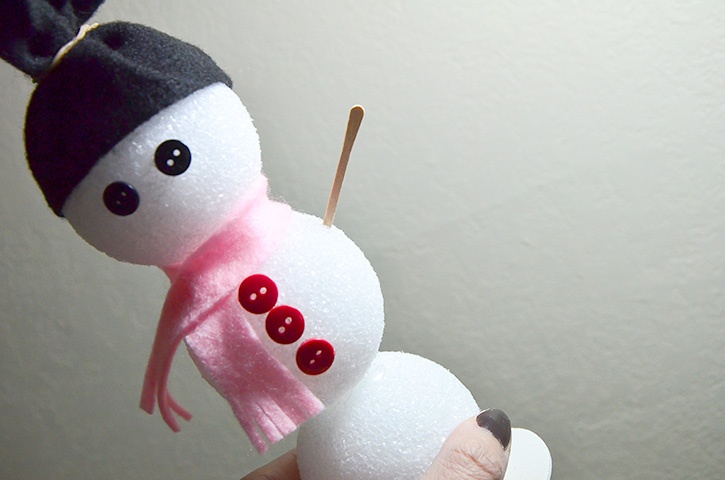 Add a "smile" to the snowman with some black paint and a thin paint brush.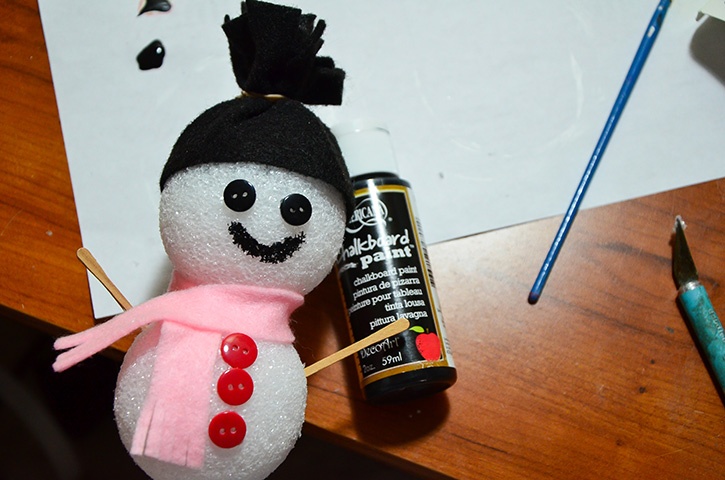 Add some realistic snow texture to the piece with some Snowtex paint. I added mine around the bottom of the snowmen, onto the wood disc plus some on the foam balls and also onto the stick arms. Set aside to dry.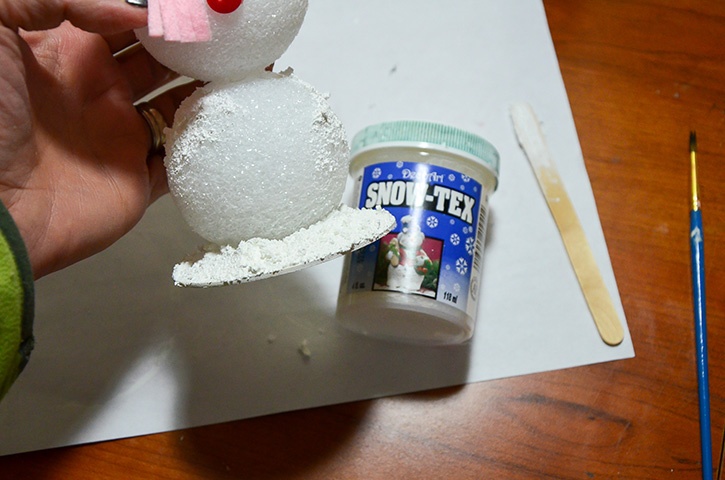 This is a fun, seasonal craft that your kids will love to put on display! Let them choose different colors to match their own personality or decorating themes.
~ Grace

I'm a mom to a 10 year old boy and an 8 year old girl. Therefore my life is usually filled with learning, new discovery, bribery and driving to and from all of our activities. I have a loving and very supportive husband of 11 years. When the kids have gone to bed at night, my time is spent crafting while catching up on my favorite shows and movies. I also enjoy reading, window shopping, knitting and perusing blogs for inspirations. Three years ago we moved to Colorado from California and we are enjoying our new environment. I feel very inspired with my new home, my new scrapbook space and the mountain views. Although I've been doing some type of scrapbooking since grade school, I only started to scrapbook seriously after my son was born. When he was born I knew I would be staying at home with him but coming from a fast paced sales job I was afraid I would ran out of things to do during the day. Little did I know that with newborns you won't have any time to do anything else. Anyways, after going through a basic scrapbooking class I was hooked and haven't stopped scrapping since.