I let the card design be the festive part of the card. Blue is my favorite color so my family usually wears different shades of blue for our family photos. Blue didn't work well with the design I had in mind for our Christmas cards so I changed the photo to black and white. Here's the result of the black and white photo on a Santa Belt Buckle card design.
Made By: Kelly Hedgespeth
Time: 5 minutes
Level: Beginner
Size: 7 inch by 5 inch
Here's what you need:
8.5 inch x 11 inch cardstock in red, black and white
6 inch x 6 inch gold foiled cardstock from DCWV
Making Memories paper trimmer
black and white photo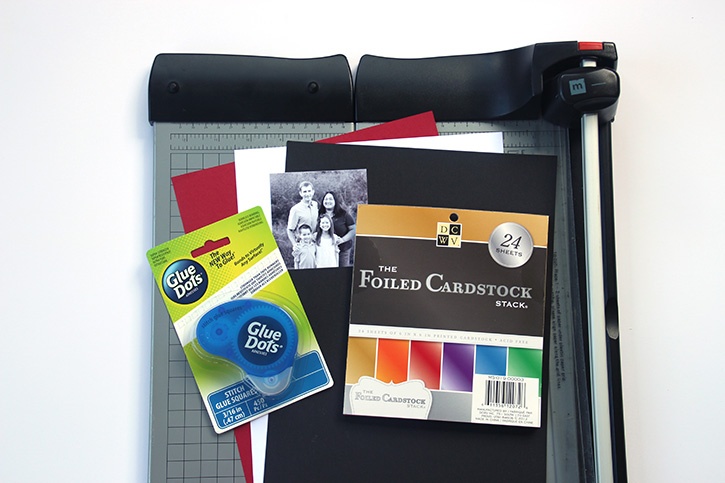 Here's what you do:
Use the paper trimmer to cut the cardstock and photo to these sizes: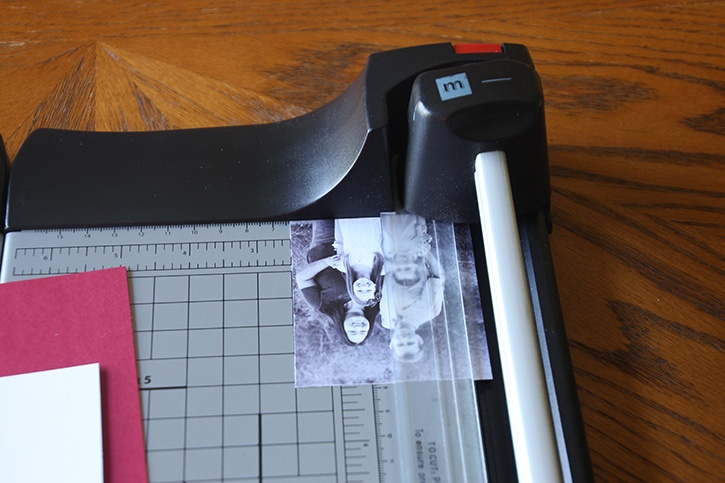 Red – 7 inch x 10 inch
White – 6.5 inch x 4.5 inch
Black – 7 inch x 2 inch
Gold foil – 3 inch x 3 inch
Photo – 2.5 inch x 2.5 inch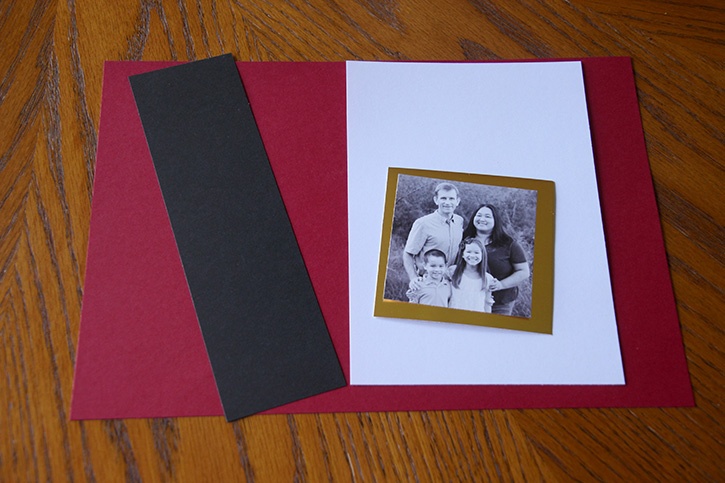 Fold the red cardstock in half to form a 7 inch x 5 inch card.
Use Glue Squares to adhere the following:
White cardstock to the inside of the red card
Photo onto the center of the gold foil
Black cardstock strip to the front of the red card
Gold foil to the center of the black strip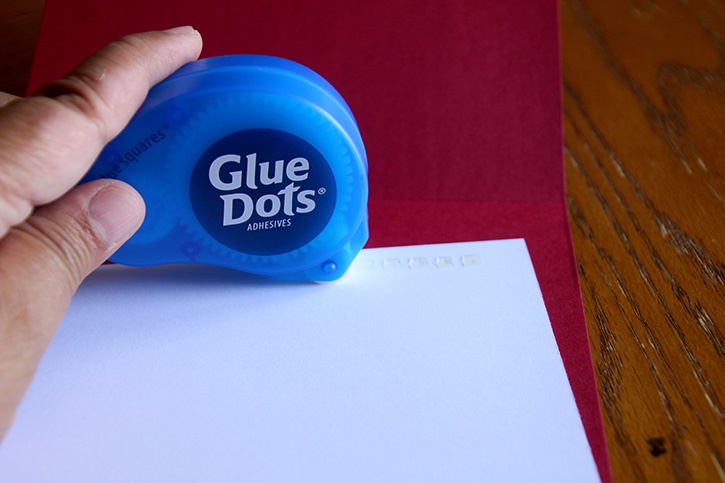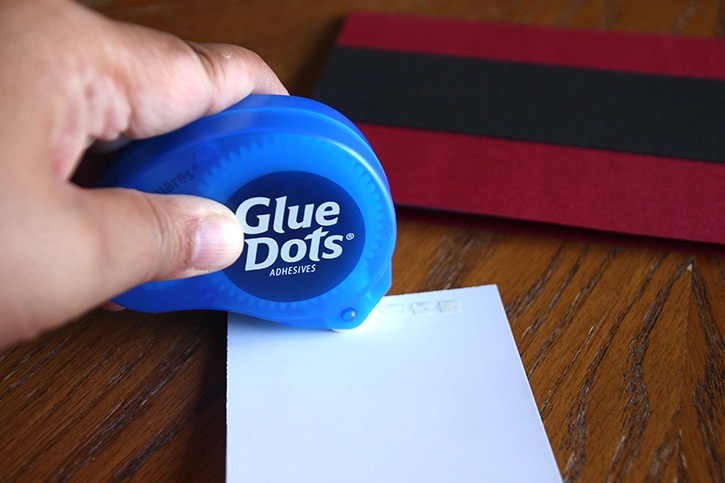 These cards would be quicker to make in bulk. Just cut all the paper and photos first and then do an assembly line construction.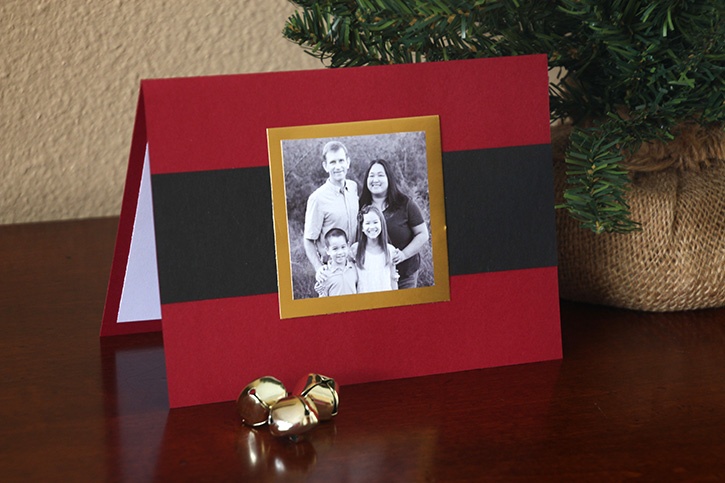 ~Kelly

Hi! I'm Kelly of Simply Kelly Designs. I began scrapbooking soon after my wedding. After I had children, I decided to switch over to digital scrapbooking so I could stay caught up on my layouts. I loved digital so much that I have been designing and selling digital scrapbook kits and templates for six years. The love of papercrafting has remained with me from my scrapbooking days so most of my crafts involve paper. My design and crafting style is clean and simple. I create with a busy lifestyle in mind so my projects can be completed quickly.