I love upcycling things and making them useful again. This time you can just grab a few things you probably have around the house already and use them to help organize your girls headbands.
Made by: Robyn
Time: 30 minutes
Level: Beginner
Size: aprox 9.5 in
Here's what you need:
Empty Oatmeal container
DecoArt Americana Multi-Surface paint
White Faux fur
Ribbon
Markers
DCWV Garden Charm paper
Scissors
Paintbrush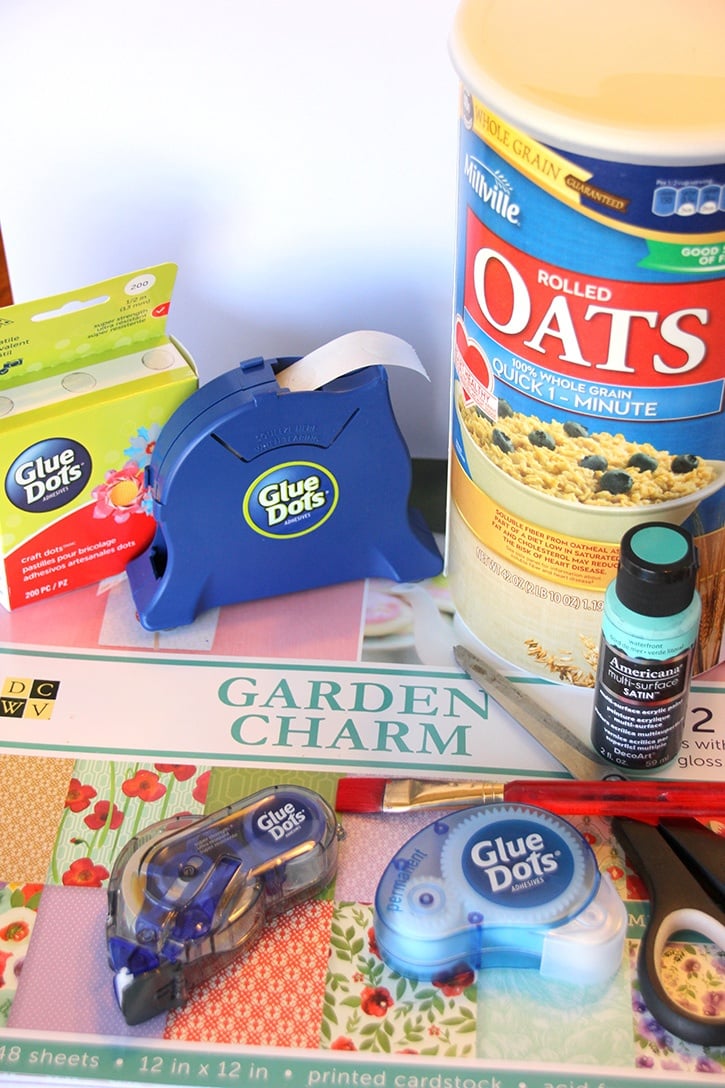 Here's what you do:
Paint your oatmeal container.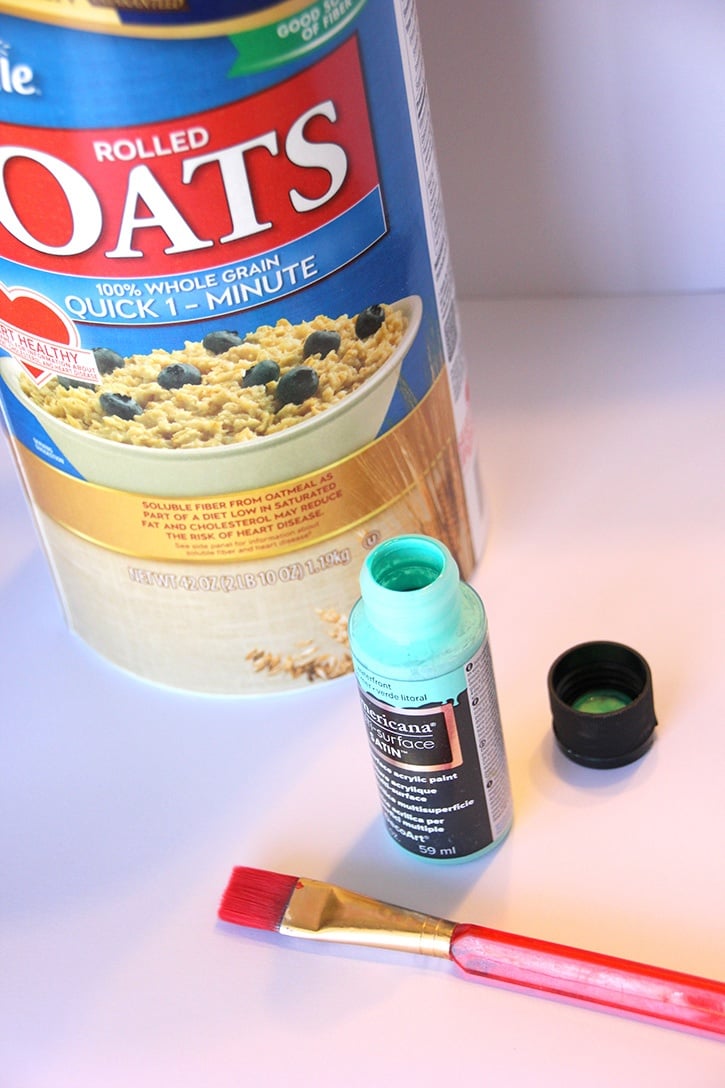 While it's drying, you can start on the paper flower to cover the lid with. Cut 3-4 different sized circles from you DCWV patterned paper.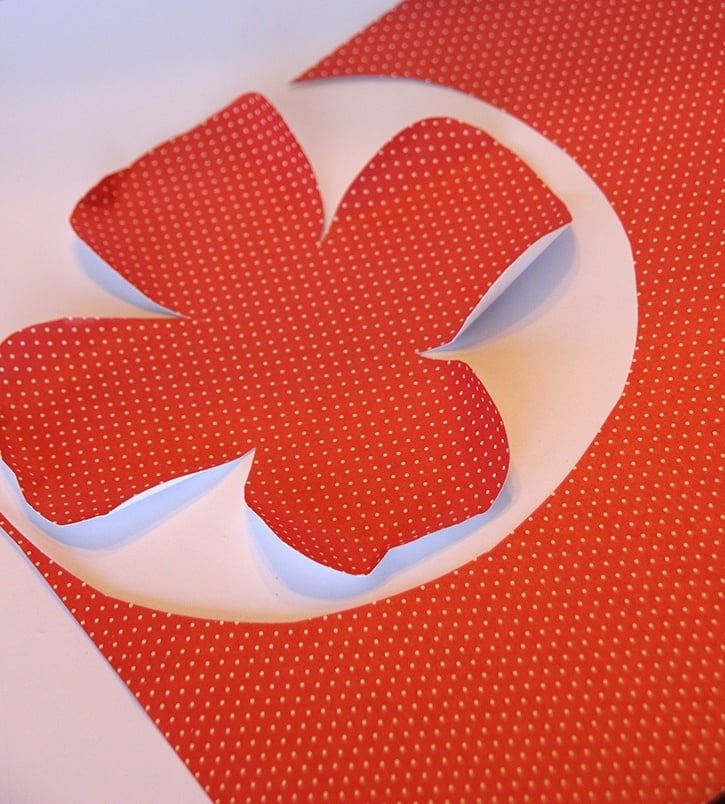 I used a couple of different plates and lids to get these circles. Then cut into flower shapes after cutting the circles 4-5 petals each.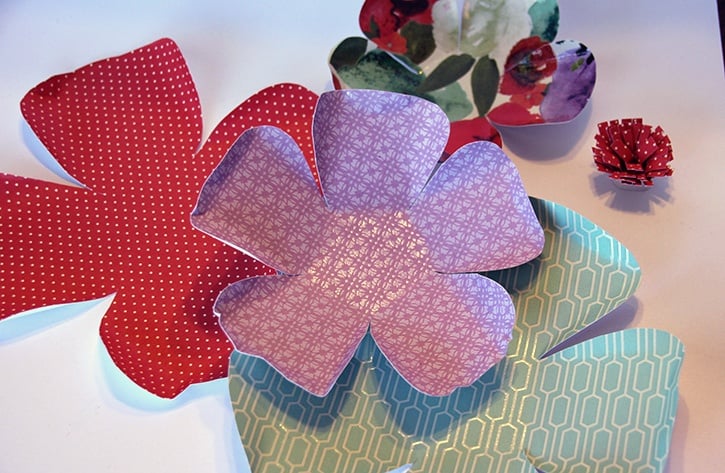 Adhere each of the flowers together with your Premium Permanent GlueTape, largest to smallest on top.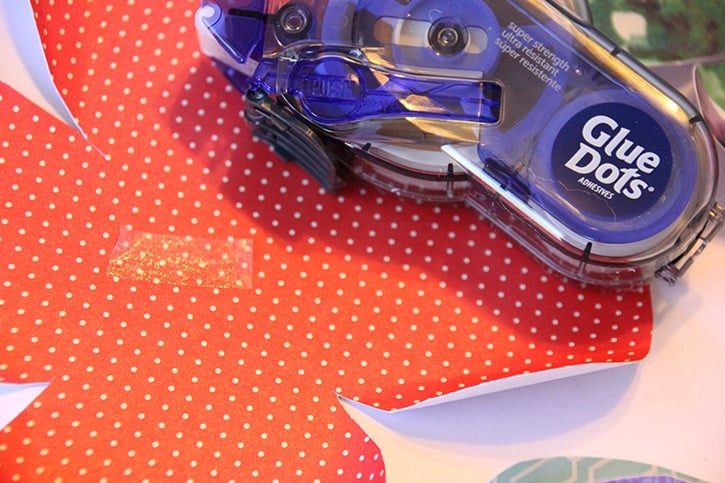 Cut a strip of skinny paper (about 3/4 inch wide and about 9 inches long) and then cut tiny strips like fringe the length of it. Roll together and bend down the fringe and adhere to the middle of the top paper flower.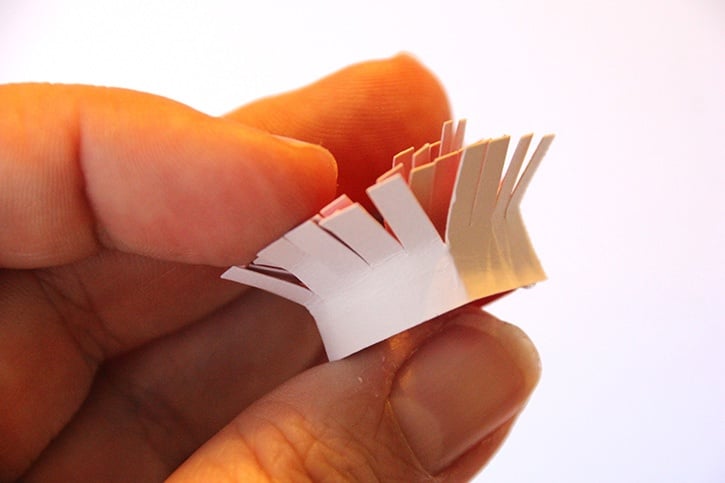 Adhere the entire flower to the lid of the oatmeal container.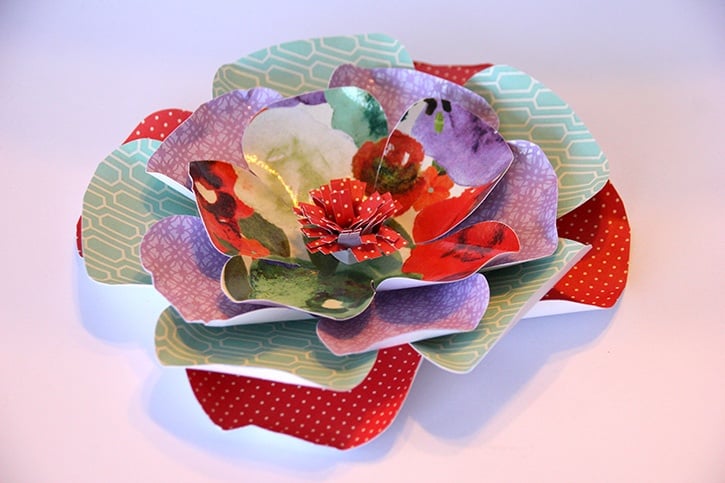 Cut an additional couple of paper strips to decorate your oatmeal container.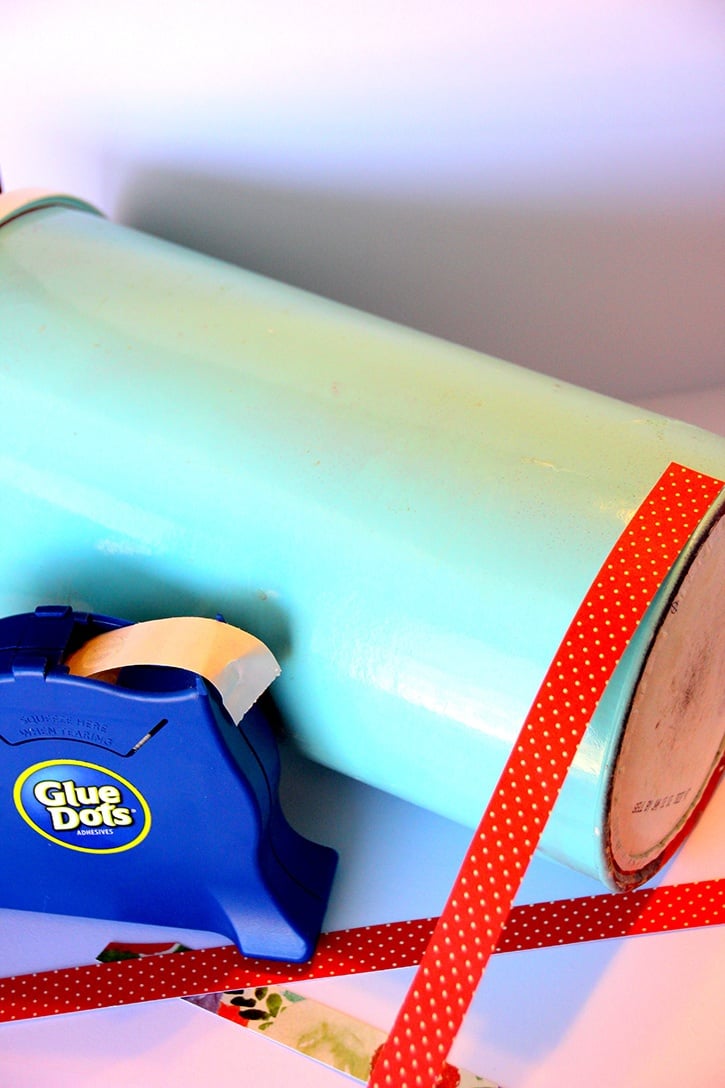 Adhere with your Permanent Glue Dots to the top and bottom of the dried oatmeal container.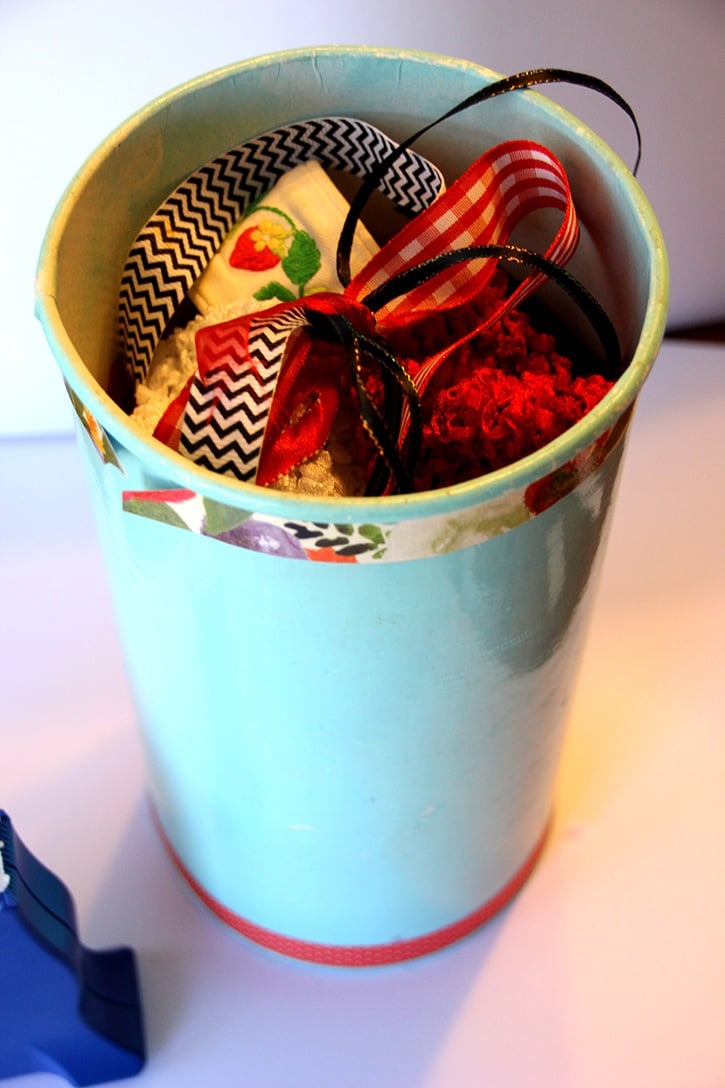 Add headbands to the outside and the inside of your new headband organizer.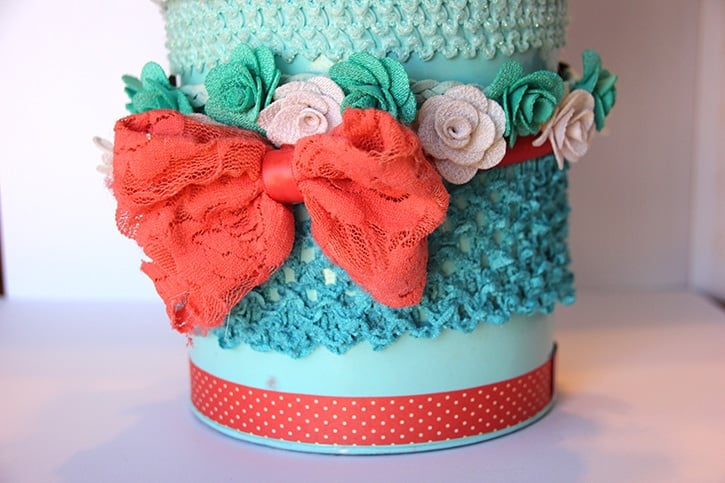 I love how simple this project is and that the materials are ones that I already have. It's perfect for giving all of my little girls headbands a home in the bathroom too!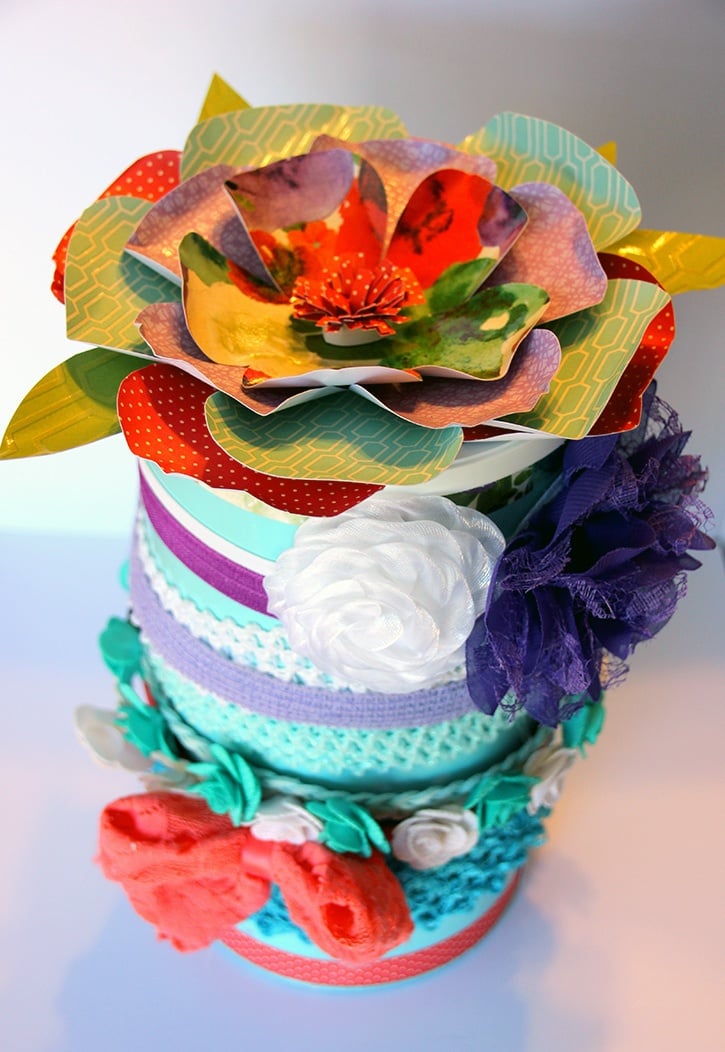 Don't forget to save it for later!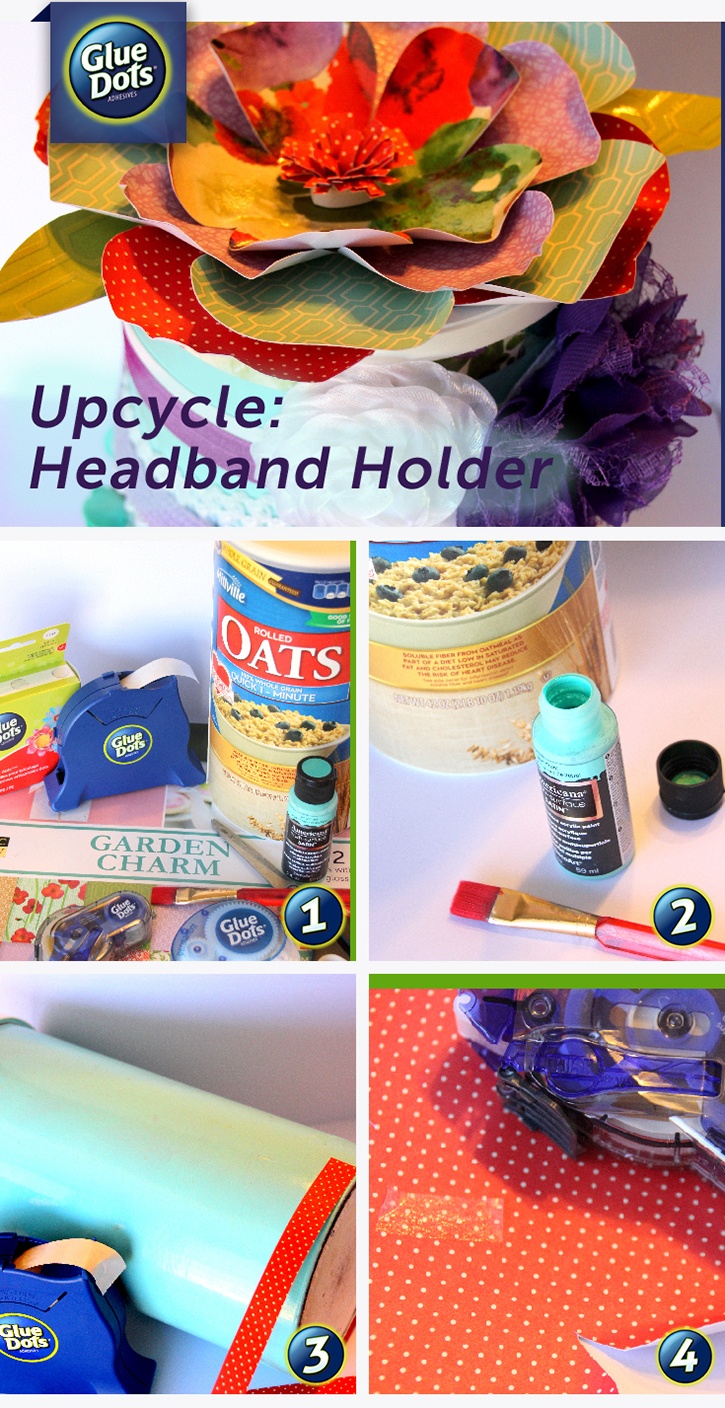 Hi! I'm Robyn and blog over at Create it. Go! I live in beautiful Northwest Arkansas and love being outside. I'm a mom to five fun, crazy kiddos that I love, ranging in age from 16 down to 4. And I'm a wife to a man that I love laughing wtih! I love to create. I love papercrafting, working with wood, upcycles, repuposes, and DIY's, crafting anything in general, trying out new recipes, sewing, photography, you name it! I also like to pick up a good book and ignore those dishes and laundry that never seem to go away. haha My life is never boring and can almost always use some re-balancing and simplifying. It's not perfect, but I love it!