This is a simple and inexpensive ornament idea to make with young kids for the holidays. Just think of the fun color combinations they will think up for their trees!!
Check out Designer Dawn's a cute and quick Paint Chip Christmas Tree Ornaments!
Made by: Dawn Barrett
Time: 10 – 20 minutes
Level: Beginner
Size: Dependent upon Paint Chip size
Here's what you need:
Paint Chips
White & yellow cardstock
Sequins
Spellbinders Star shaped Nestabilities
5 inch ribbon
Scissors
Pencil
Sizzix Big Shot
Fiskars paper Trimmer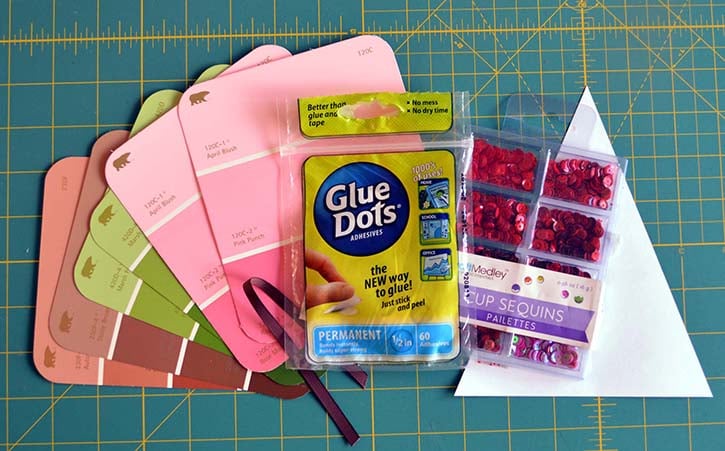 Here's what you do:
Create a triangle template out of the white card stock that is approximately the size of your paint chip.
Use a pencil to trace it onto the back side of two paint chips. Cut them out.
Make two trunks out of brown paint chips by cutting them down on your Fiskars paper trimmer. The finished size should be 2 x 1.25 inches.
Use your Sizzix Big Shot to cut out two yellow cardstock stars.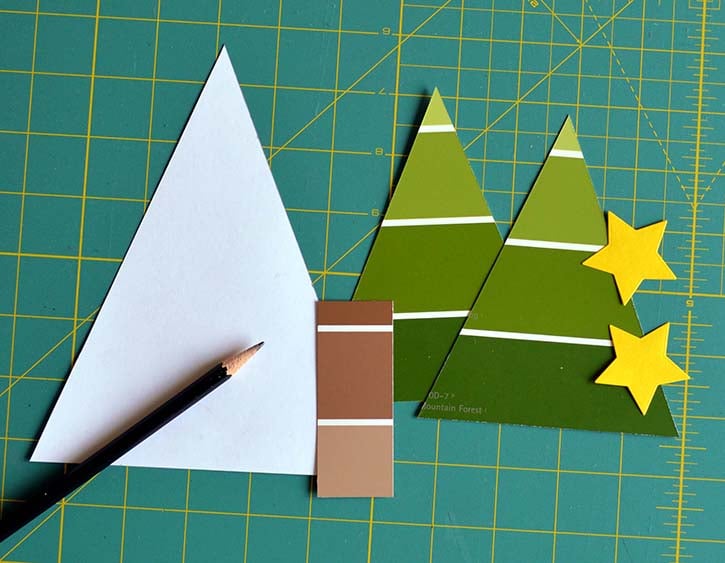 Use Permanent Glue Dots to create a tree ornament by "sandwiching" the ribbon and trunk in between the green tree layers.
Add the yellow stars on each side using Permanent Dots.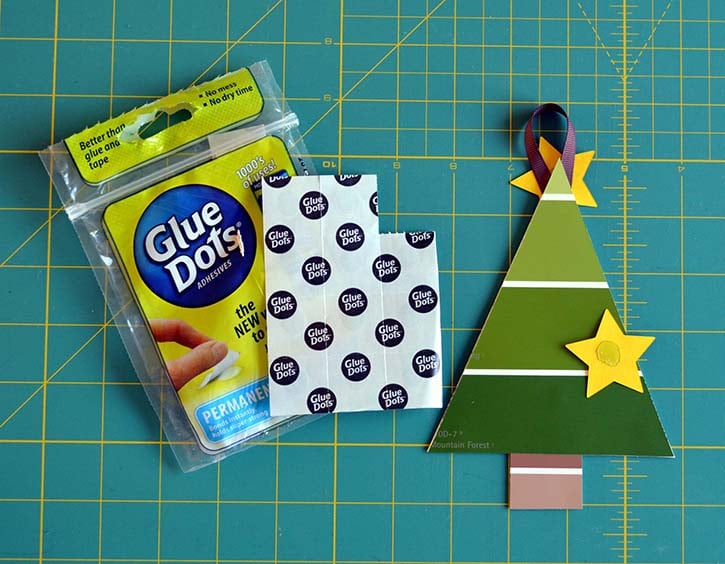 Use Mini Glue Dots to adhere sequins and other small embellishments to the trees.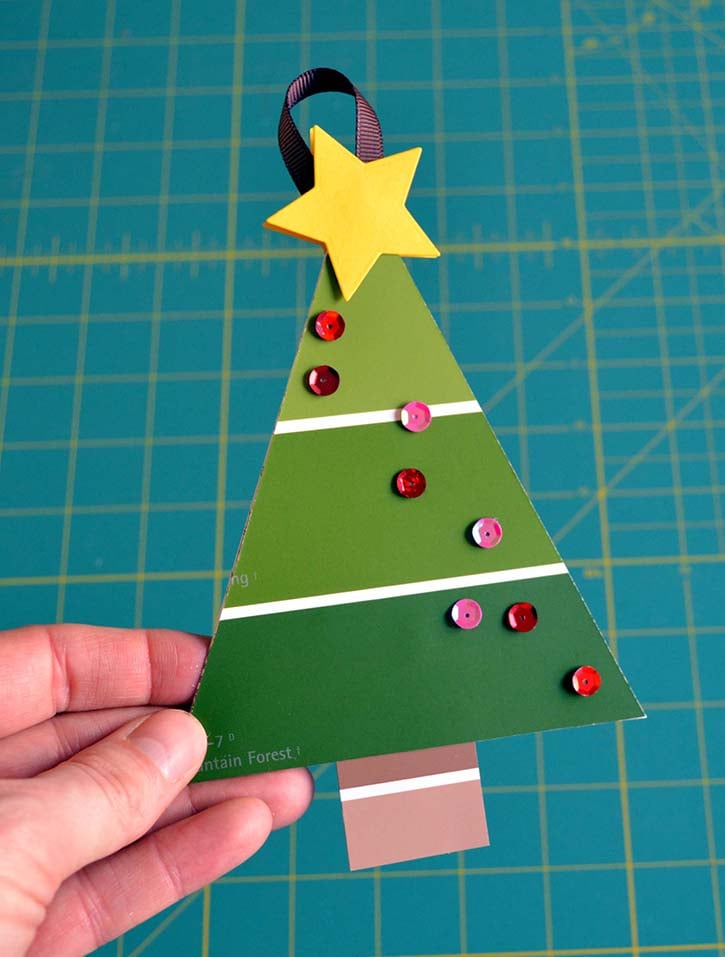 Glue Dots make Christmas crafts with kids so easy! Check out the Paper Scrap Christmas Tree and Kids Christmas crafts for other ideas.
Enjoy!
~Dawn

Dawn Mercedes Barrett is a designer who enjoys juggling a number of activities. Whether it is creating a card or object for home decor, whipping up a batch of fresh cookies for kids that drift through the house, or learning to enjoy the rigors of strengthening her body through running, she is your go-to crafter for help, ideas, and encouragement. Who says you (or your style) have to grow old and moldy? Dawn's up beat style and silly comments will keep you smiling and chuckling.