Glue Dots®, magnets, and a cookie sheet put all of the materials students need right at hand.
Made by: Robyn
Time: 15 minutes
Level: Beginner
Size: varies by cookie sheet size
Here's what you need: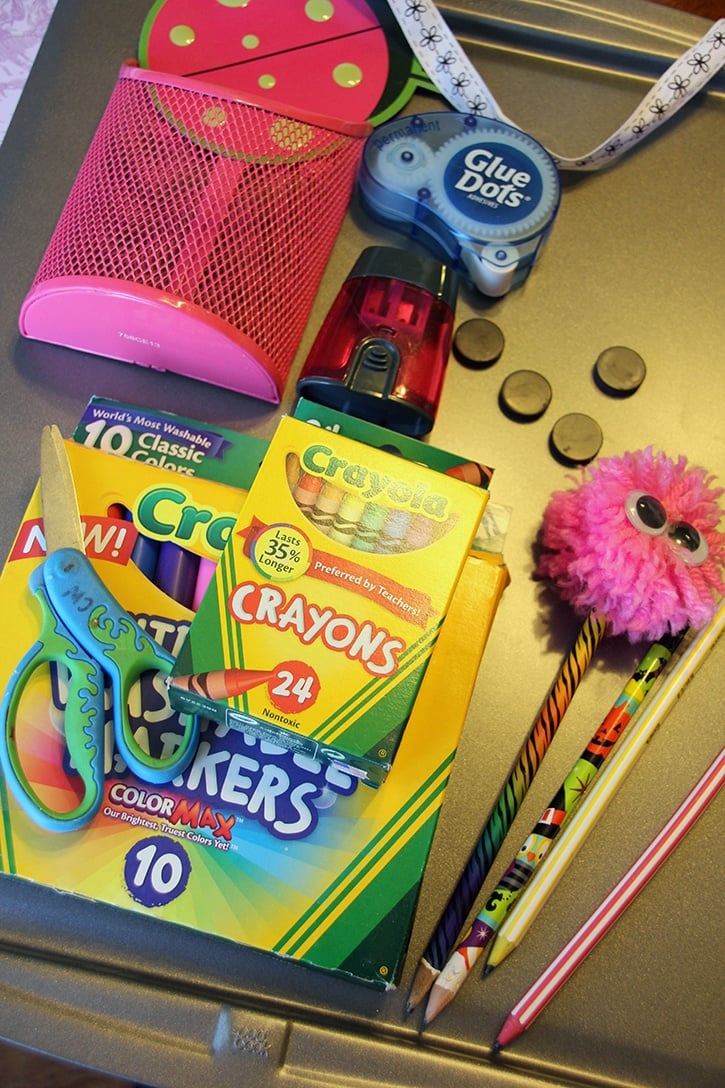 Here's what you do:
Take your crop-o-dile and punch two holes in the top of the cookie sheet. Thread your ribbon through those holes to hang the cookie sheet.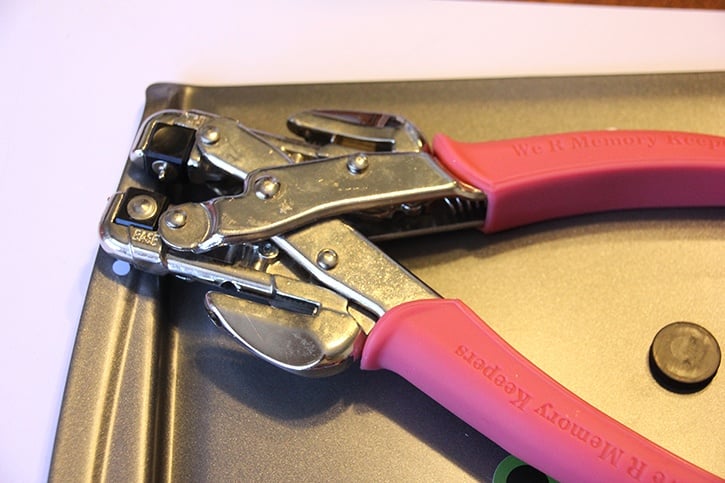 Take your Permanent Glue Dots Dot N Go and place the adhesive on to the magnets.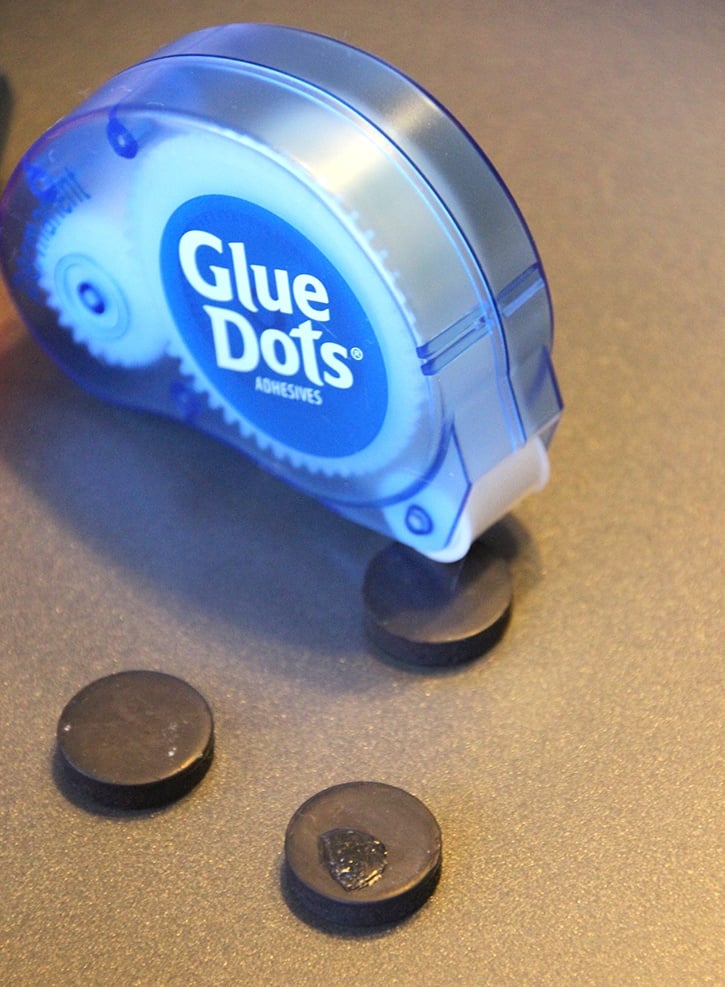 Place magnets on the back of the crayons, markers, pencil holder, pencil sharpener, etc.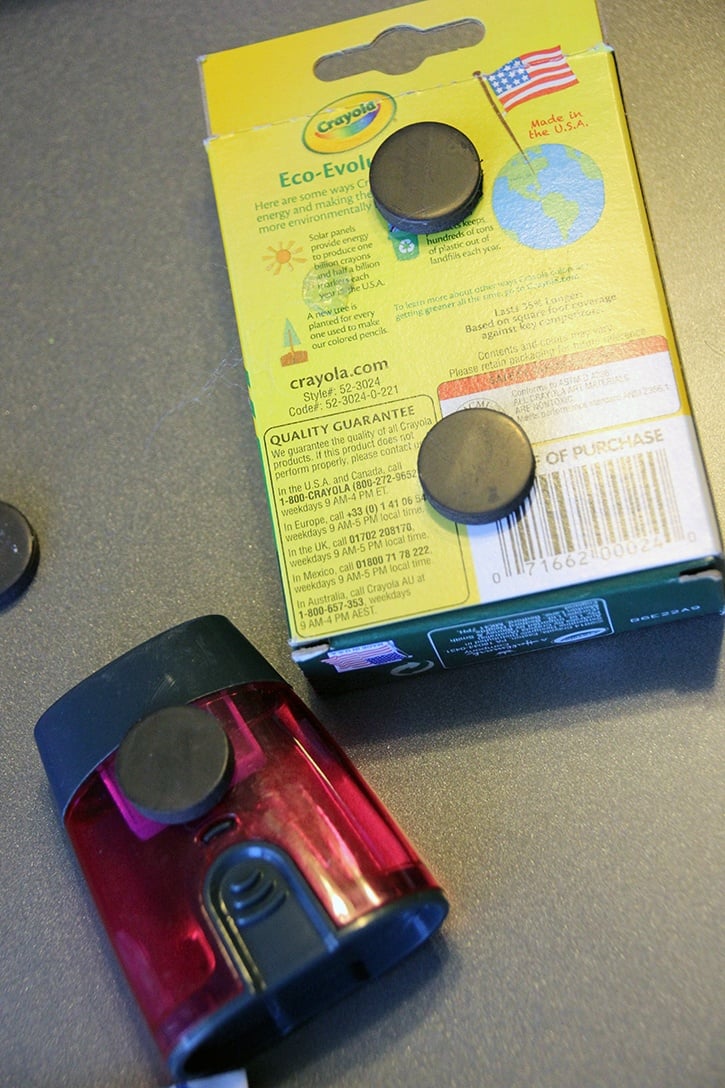 Add a fun magnet or some fun words to the cookie sheet and place all items on the cookie sheet and hang!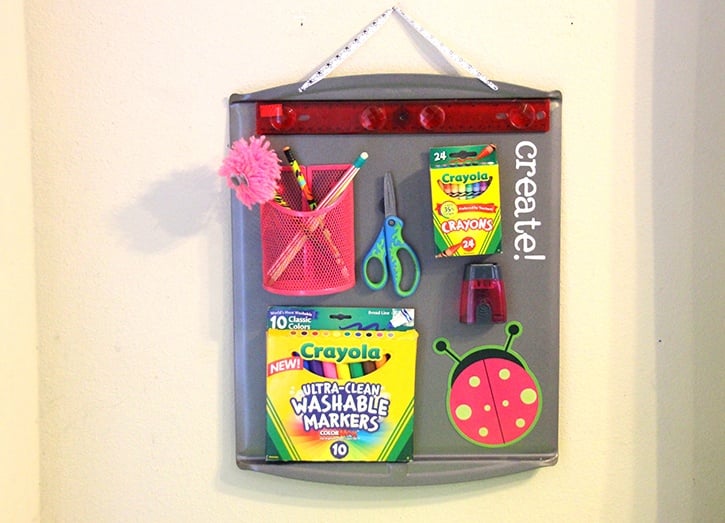 My kids are in love with these and I love that I am not constantly getting these supplies out for them and picking them up.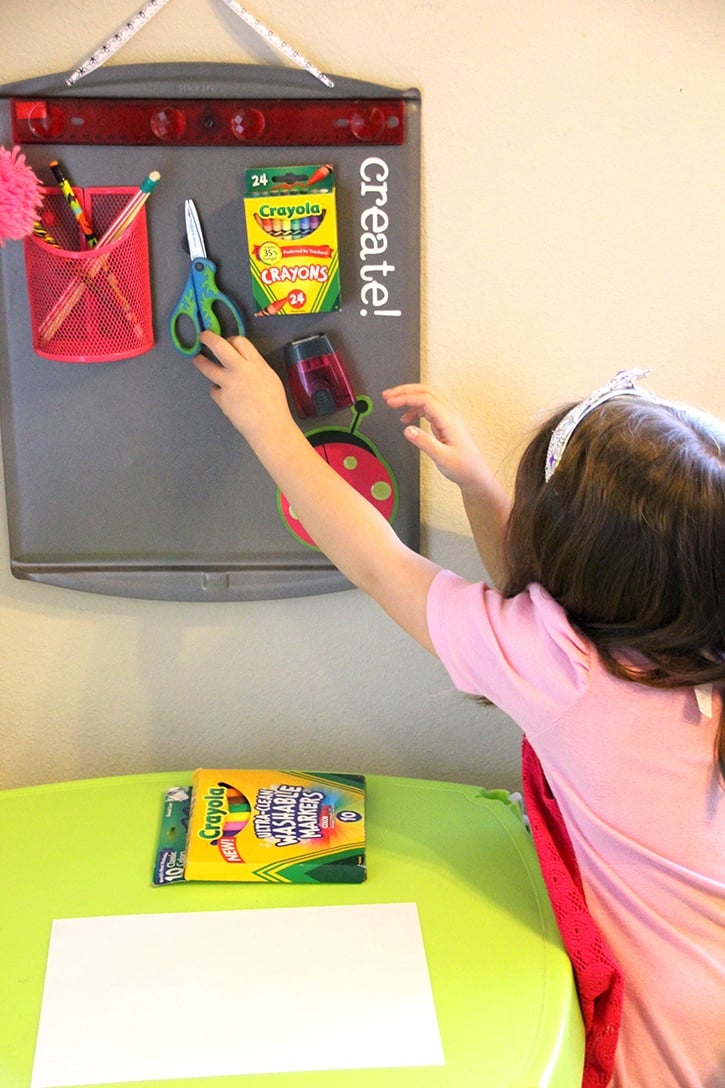 They now have a home and one where they can be reached by my kids too.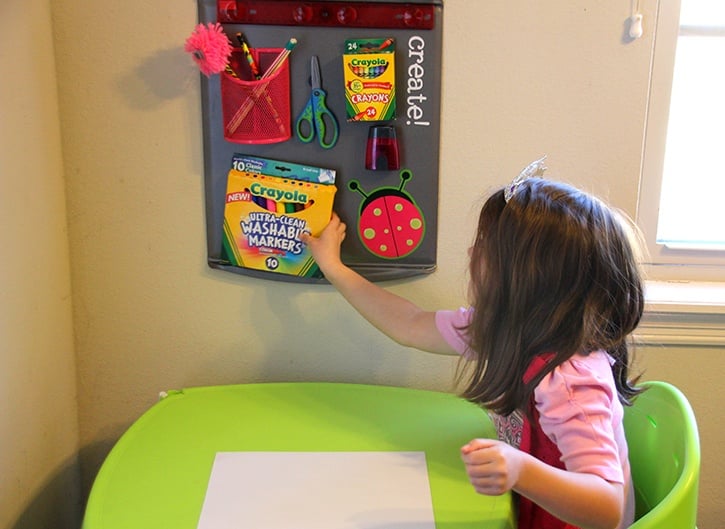 ~Robyn

Hi! I'm Robyn and blog over at Create it. Go! I live in beautiful Northwest Arkansas and love being outside. I'm a mom to five fun, crazy kiddos that I love, ranging in age from 16 down to 4. And I'm a wife to a man that I love laughing wtih! I love to create. I love papercrafting, working with wood, upcycles, repuposes, and DIY's, crafting anything in general, trying out new recipes, sewing, photography, you name it! I also like to pick up a good book and ignore those dishes and laundry that never seem to go away. haha My life is never boring and can almost always use some re-balancing and simplifying. It's not perfect, but I love it!