These little canvases are the perfect touch for your Fourth of July décor, a wonderful way to use of some of those buttons we all have in our stash!
Made By: Amanda Tibbitts
Time: 1.5 hours
Level: Intermediate
Size: Three 3"x 3" Canvases
Here's what you need:
Scratch Paper
Artists Loft Mini White Canvases 3" x 3"
Twine
A passel of buttons in red, white and blue
Tim Holtz Distress Inks in Broken China, Festive Berries and
Frayed Burlap
Pencil
Cricut Cuttlebug (or other) Die Cut Machine
Stars & Hearts Cuttlebug Die set
Scissors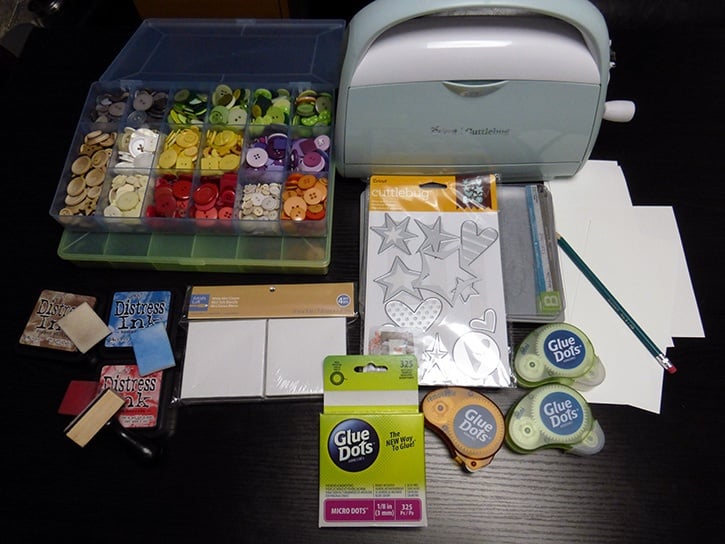 Here's what you do:
Using your Die Cut machine, cut three stars all the same size, or you may vary them.
With your Distress Inks, distress the edges of each canvas.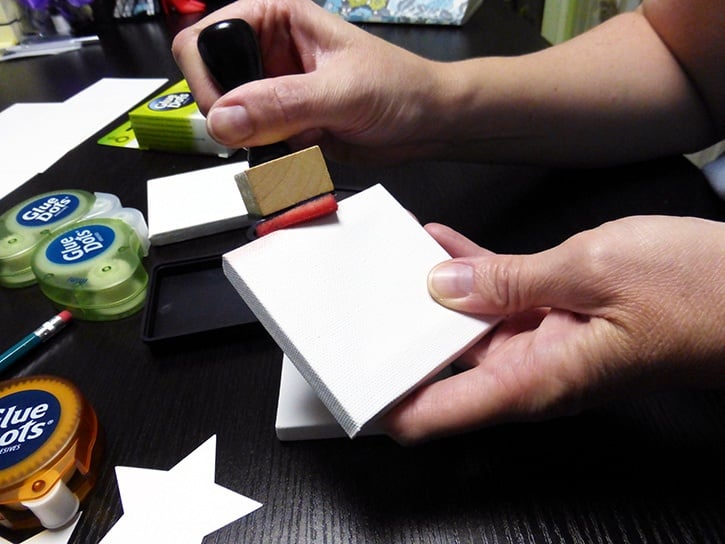 With one of the die cut stars, add two or three Removable Glue Dots to the back and place it in the center of your canvas.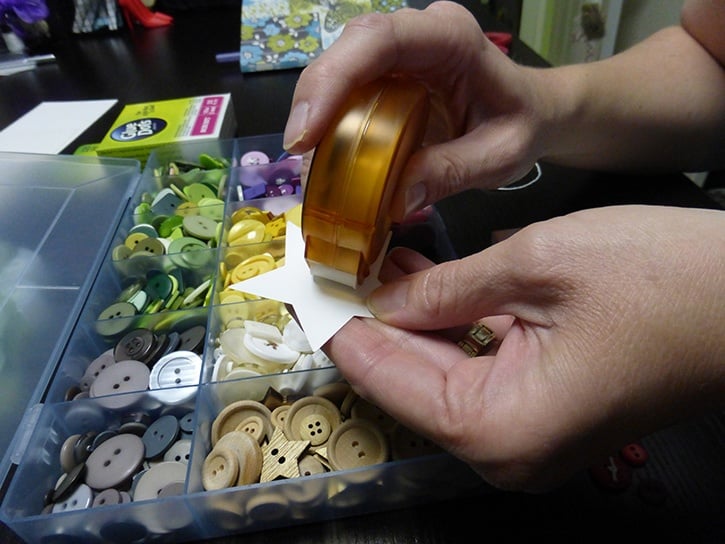 Using the pencil, add some tick marks on each edge of the star. Remove the star, and you're left with an area to fill with your buttons!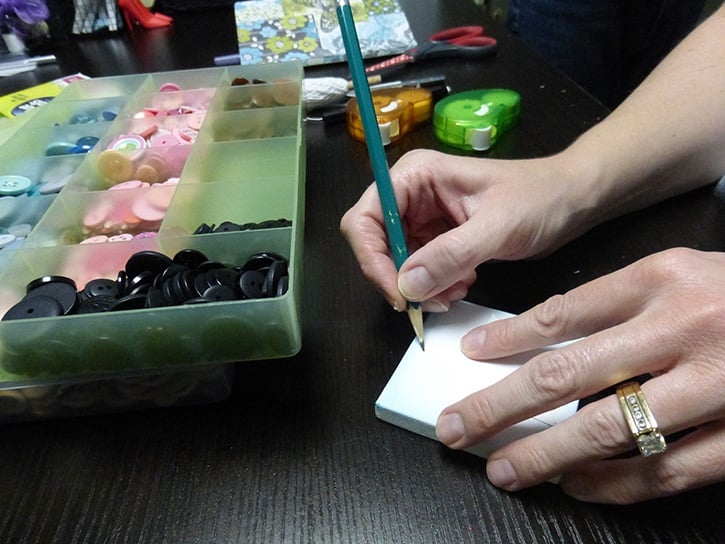 Grab one larger button and thread it with the twine. Tie it off and cut it. Use a couple of Mini Glue Dots to adhere it to the center of the canvas.
Fill in the rest of the star with a variety of buttons using Mini and Micro Glue Dots. Fill it in as much as you'd like. Repeat these steps for the remaining two canvases.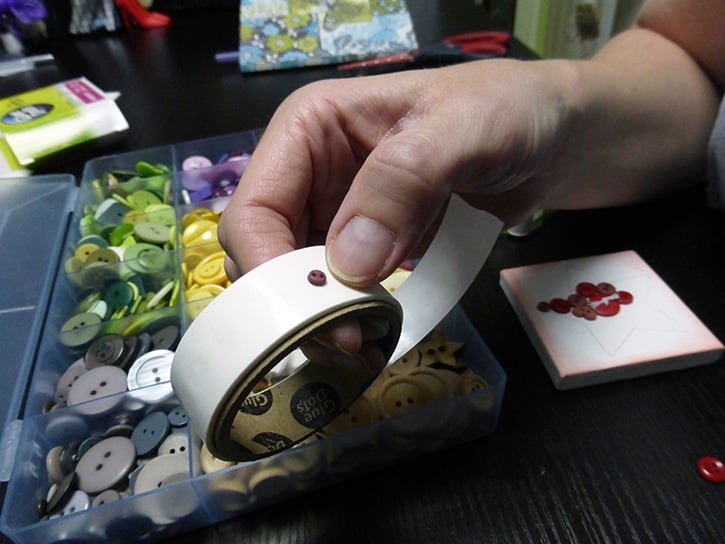 Once you've filled in all the stars with buttons, you're ready to celebrate the 4th in style! Add them to your existing décor, or they are cute enough to stand on their own!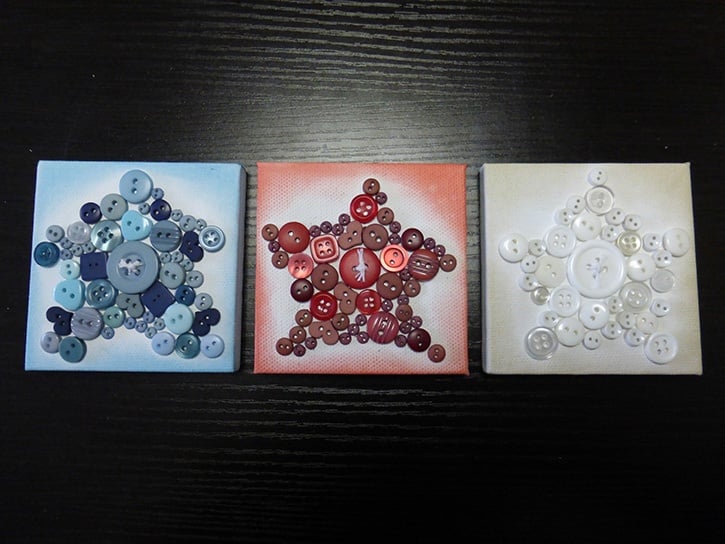 ~Amanda

I began crafting in 1996 and simply fell in love with making my own cards. Long live snail mail! Crafting isn't just a hobby for me, but a way of life… Teacher gifts, posters, scrapbooks, wood crafts? Yes, please! I have been married to my cute husband for 16 years and he definitely inspires me to try new things and enjoying the little things. As a stay home Mom, my time is spent raising my two girls, and raising the bar for my gift giving!