Candle screens are a great way to add unique touches to any wedding reception table setting. Personalize them by using the colors of the wedding.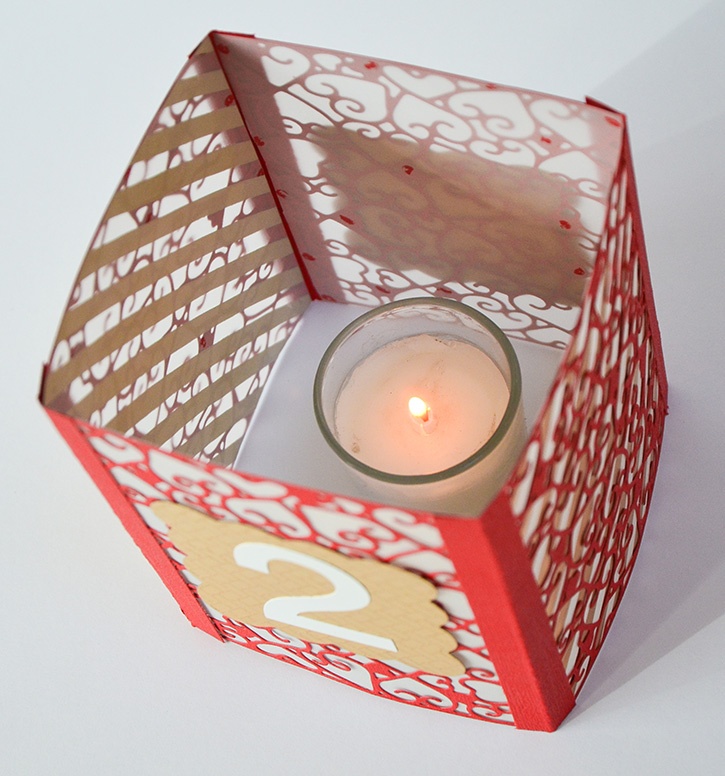 Designed by: Grace Tolman
Time: Approx. 45 minutes
Level: Moderate handiness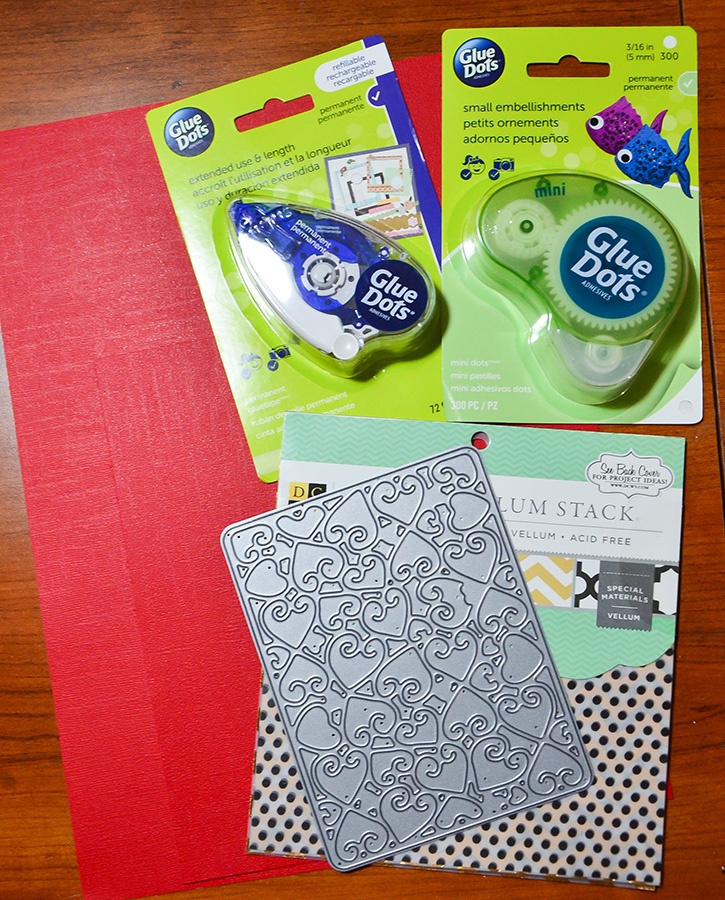 Here's what you need:
Die cut- (Heart Background) Die Versions; (Scallop Square) Nestabilities, Spellbinders

Scissor

Bone folder

Paper cutter

Vellum

Gold kraft paper
Here's what you do:
Make the heart background using cardstock, and a manual die cut machine. Cut out 4 pieces.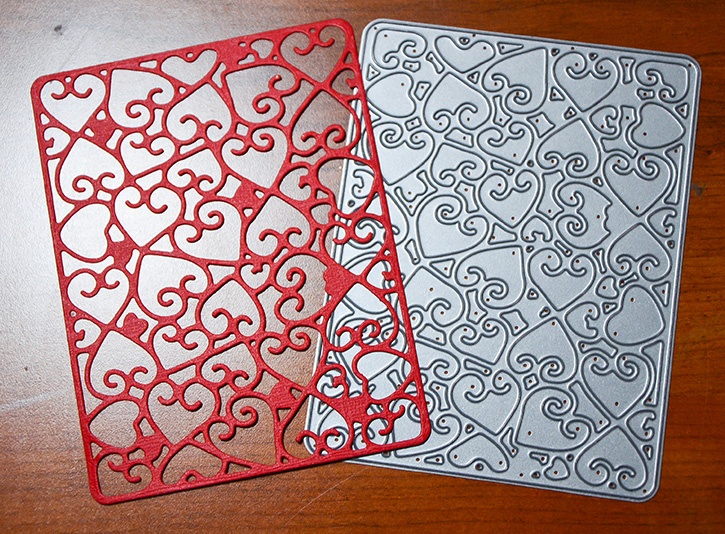 Adhere the die cut pieces onto vellum. Two will be adhered on the plain vellum while the other two can be attached to the gold diagonal vellum paper. Glue all four sides to their backgrounds using Mini Dots. Trim off any excess vellum with scissors.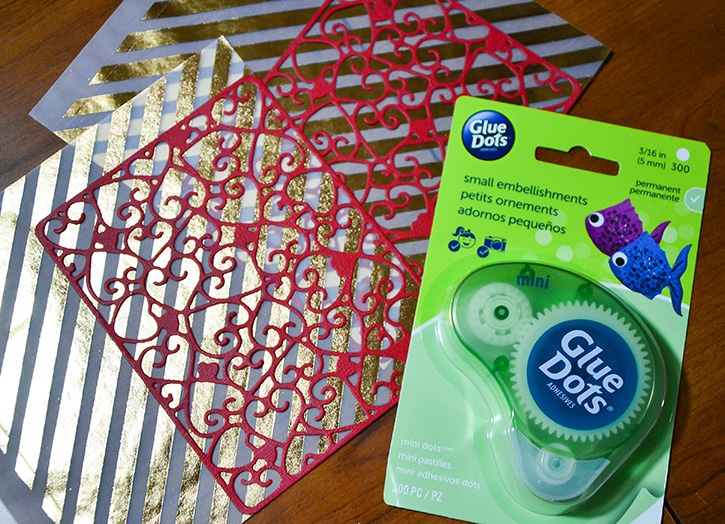 Cut out a ¾" x 5 1/3" piece of red cardstock. Score the center of the piece (vertically) and fold to make the crease in the middle.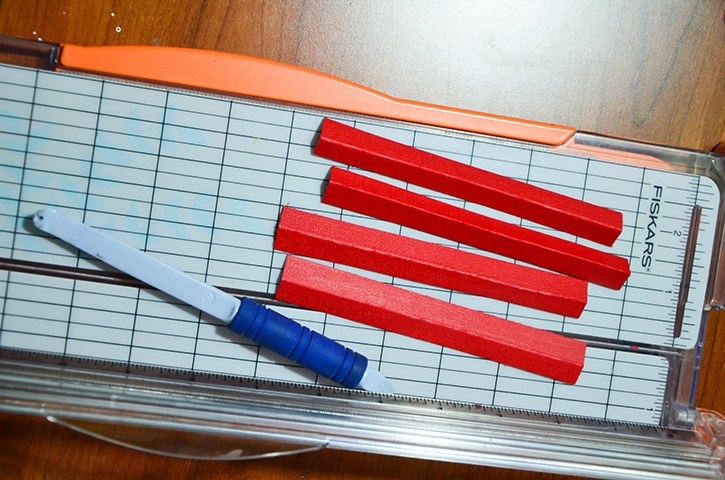 Using some Permanent GlueTape, attach the edges of the vellum/die cut background panels to each other to create a cube.

Die cut a scallop square from gold paper using the Nestabilities die and a manual die cut machine.
Add the table number sticker and then adhere the gold panel onto the plain vellum side of the candle screen using more Permanent GlueTape. Repeat on the opposite side, so that you have a matching pair.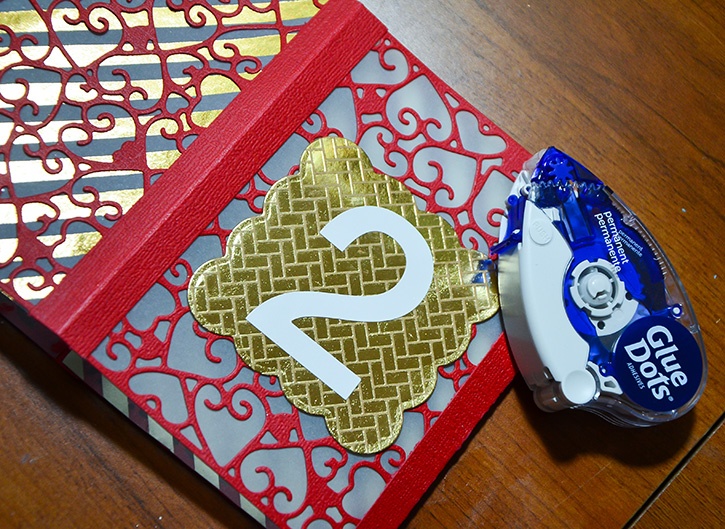 Your candle screen table number is now ready to be placed on the table.
~ Grace

I'm a mom to a 10 year old boy and an 8 year old girl. Therefore my life is usually filled with learning, new discovery, bribery and driving to and from all of our activities. I have a loving and very supportive husband of 11 years. When the kids have gone to bed at night, my time is spent crafting while catching up on my favorite shows and movies. I also enjoy reading, window shopping, knitting and perusing blogs for inspirations. Three years ago we moved to Colorado from California and we are enjoying our new environment. I feel very inspired with my new home, my new scrapbook space and the mountain views. Although I've been doing some type of scrapbooking since grade school, I only started to scrapbook seriously after my son was born. When he was born I knew I would be staying at home with him but coming from a fast paced sales job I was afraid I would ran out of things to do during the day. Little did I know that with newborns you won't have any time to do anything else. Anyways, after going through a basic scrapbooking class I was hooked and haven't stopped scrapping since.