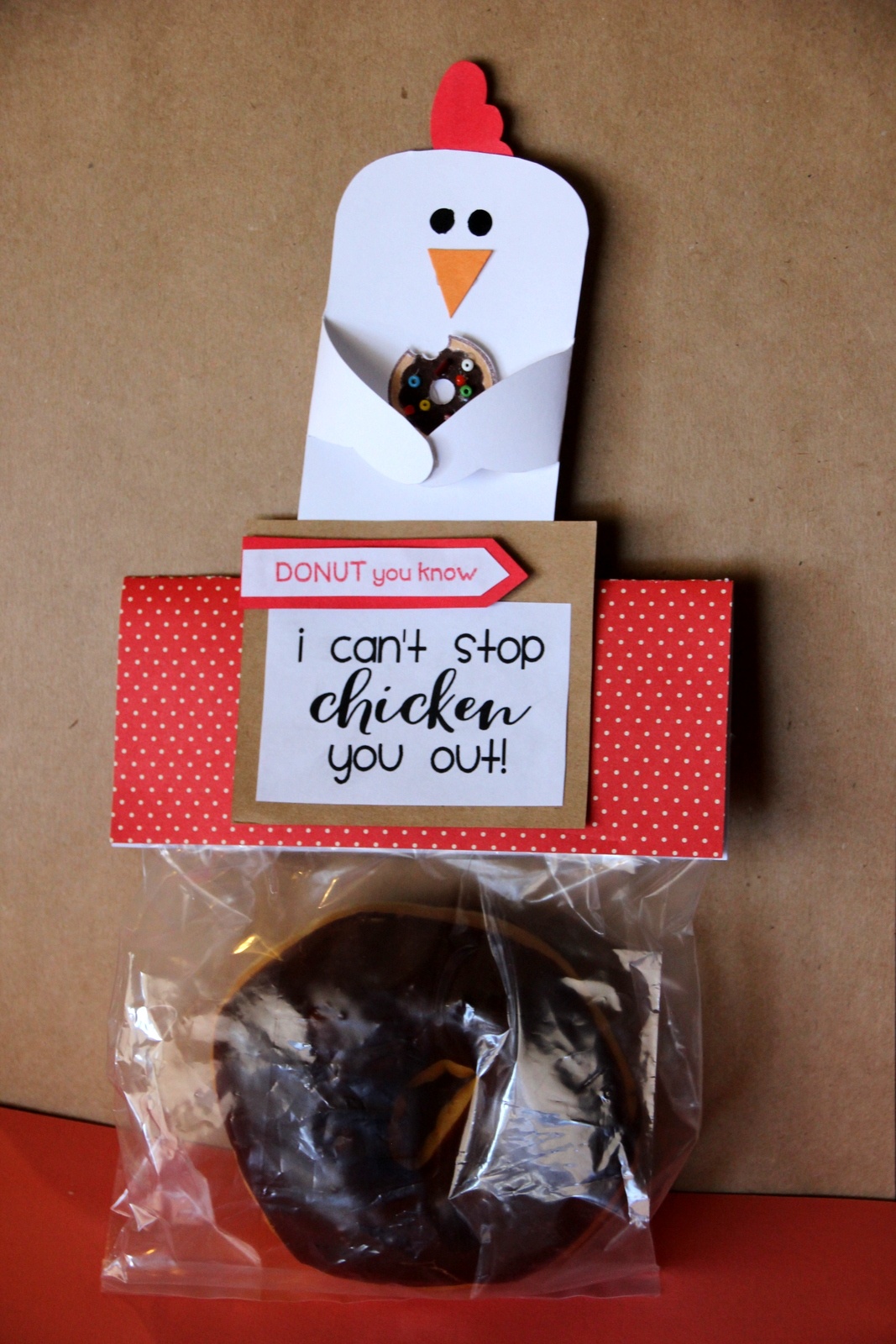 Who loves getting fun valentines? I do! But I love making them even more! So today, I want to show you some super fun stamps and die cuts from Lawn Fawn that I used to make a super cute valentine.
Designed by: Robyn
Time: 20 minutes
Level: Intermediate-advanced
Size: Approx. 10+ inches total in length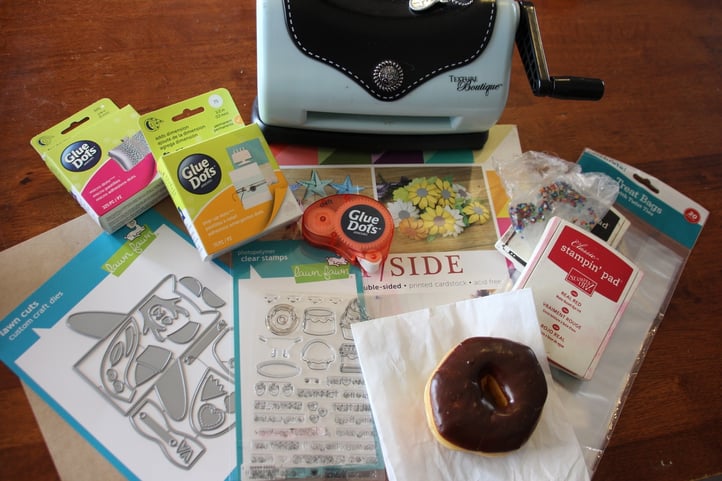 Here's what you need:
Scissors
Die cut machine
Cardstock (white, red, orange, and black)
Ink (for stamps)
Beads
Treat bags
Donut
Here's what you do:
Use your Lawn Fawn Woodland Critter Huggers template and cut out an animal shape on white cardstock. (Aren't these little guys adorable?) Snip off the ears and add a winged look to your animal shape creating a chicken.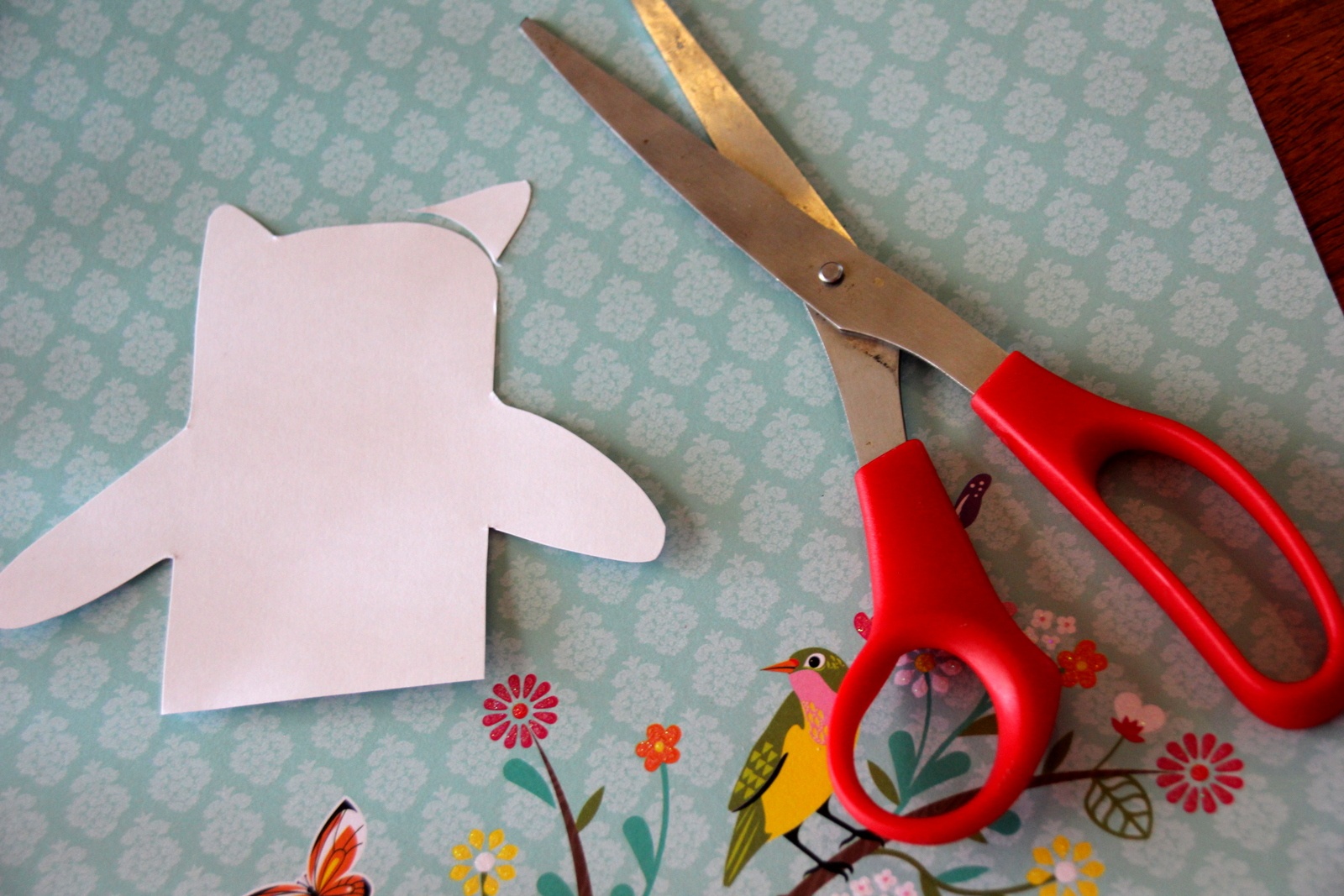 Cut out a beak, eyes and comb (the red on top of his head) for your chicken. Stamp out a donut from your Lawn Fawn Sweet Friends Stamp set and color it. Embellish the donut with some little beads (sprinkles) and adhere with your Glue Dots® Micro dots.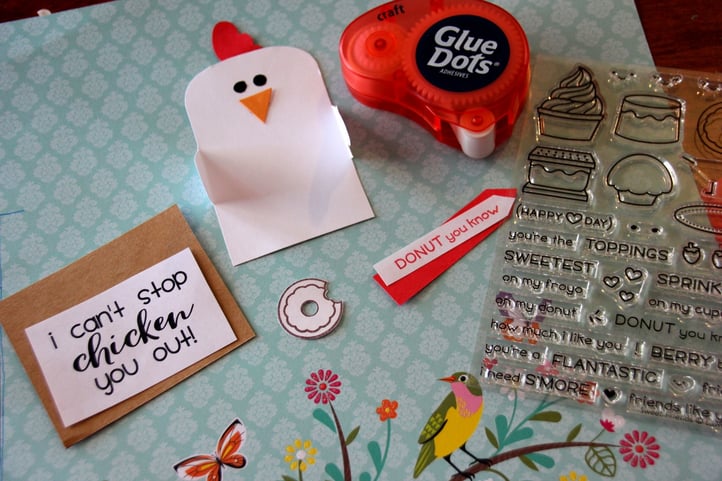 Use your Glue Dots® Pop up dots to adhere the donut into the chicken's wings and to add some dimension.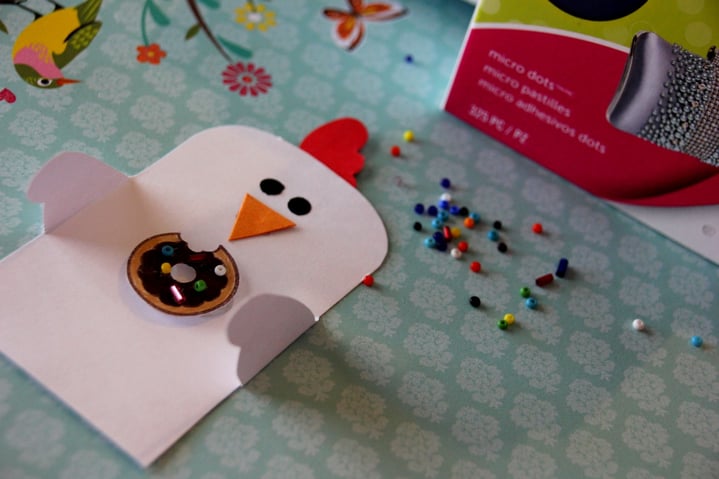 Stamp the donut phrase from your Lawn Fawn Sweet Friends Stamp set and add a printed versions like I did that says "I can't stop chicken you out!" Back with cardstock and adhere with your Glue Dots® Craft and Pop up dots.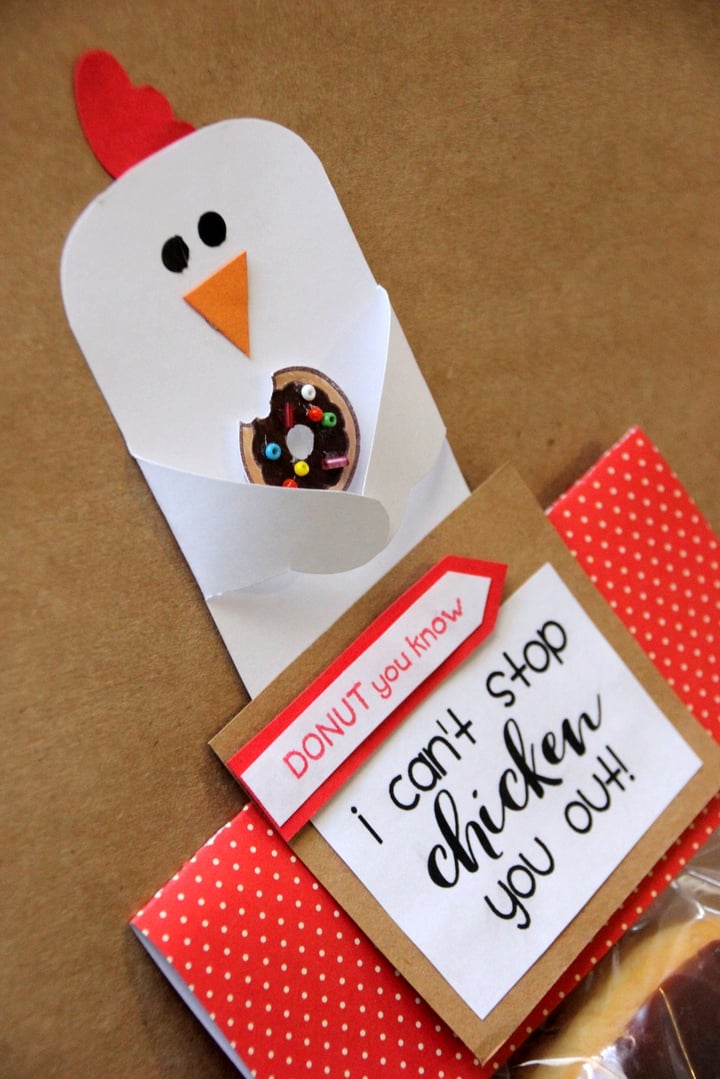 Place as a bag topper over your treat bag that you have placed a donut in to give as a gift.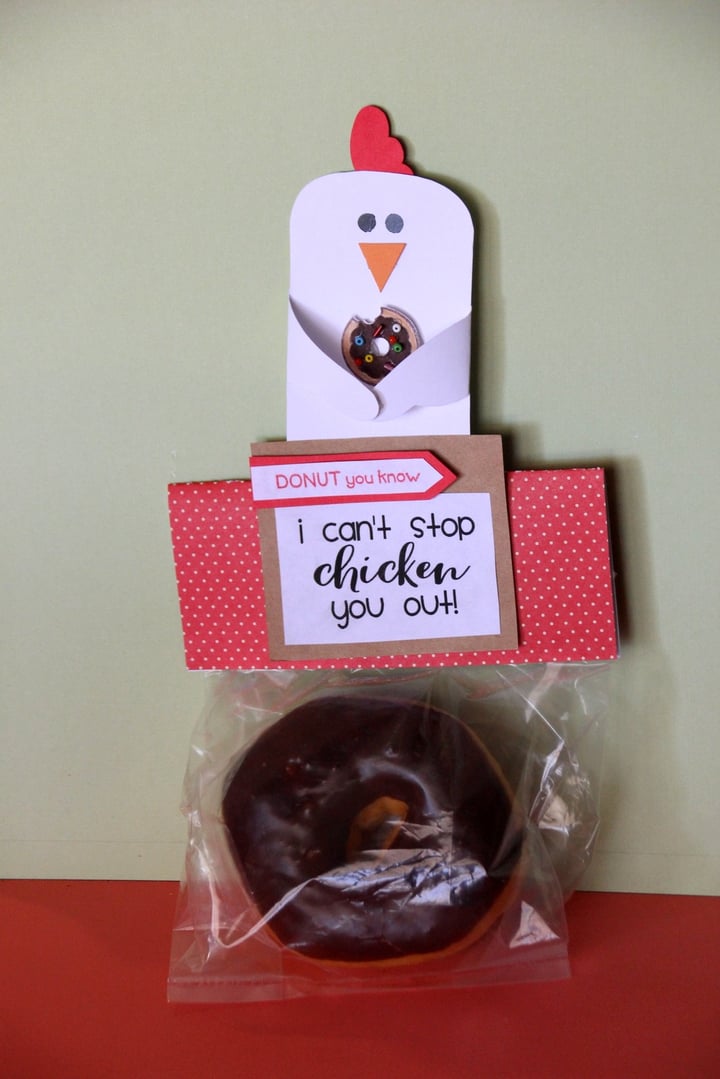 Voila!
There you have it! So fun and cute and everyone loves a cute chicken and farm animals. And those Lawn Fawn stamps make it just adorable. Hope you have a Happy Valentines Day!
~Robyn

Hi! I'm Robyn and blog over at Create it. Go! I live in beautiful Northwest Arkansas and love being outside. I'm a mom to five fun, crazy kiddos that I love, ranging in age from 16 down to 4. And I'm a wife to a man that I love laughing wtih! I love to create. I love papercrafting, working with wood, upcycles, repuposes, and DIY's, crafting anything in general, trying out new recipes, sewing, photography, you name it! I also like to pick up a good book and ignore those dishes and laundry that never seem to go away. haha My life is never boring and can almost always use some re-balancing and simplifying. It's not perfect, but I love it!