Entertain young guests at your BBQ with a 4th of July wind sock craft. There seems to be a lag in the festivities between the hot dogs and the fireworks. Bring out this kids' craft to keep the party rolling! After they make their wind sock, they will have fun running around to make its streamers flap in the breeze!
Designed by: Dawn Mercedes Barrett
Time: 20 minutes
Level: Beginner
Size: Variable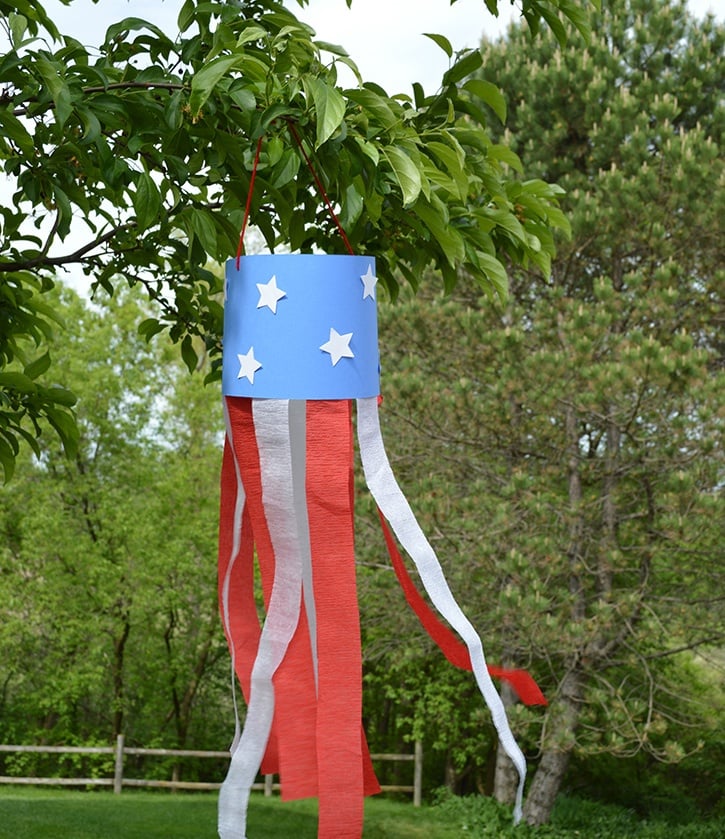 Here's what you need:
White and red crepe paper streamers
12" blue card stock paper
White card stock paper
24" of red yard
Scissors
Spellbinders Nestabilities Star dies
Sizzix Big Shot
Hole punch or crop-a-dial
Here's what you do:
Cut your paper in half at 6". Use Glue Lines to adhere the two pieces together lengthwise, overlapping about one inch.
Use the Sizzix Big Shot to cut out 12-15 die cut stars or cut them by hand with scissors. Adhere them to the blue card stock in a random pattern using Ultra-Thin Glue Dots.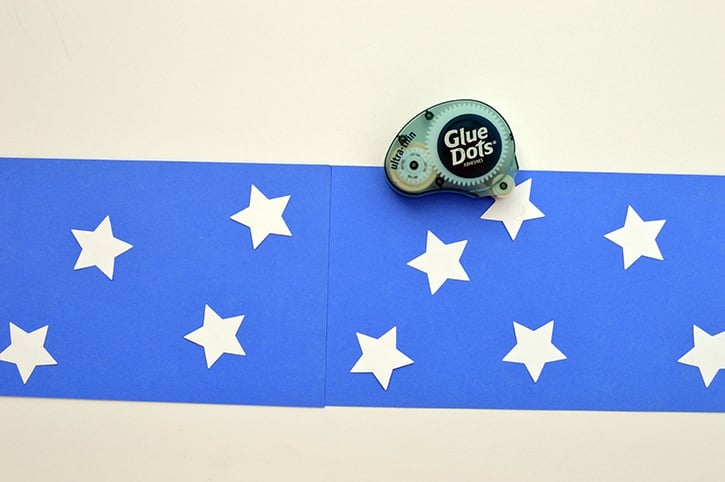 Flip the paper over. Cut your red and white crepe paper into strips that are about 18-24 inches in length. Adhere the strips to the bottom edge of the windsock with Ultra-Thin Glue Dots.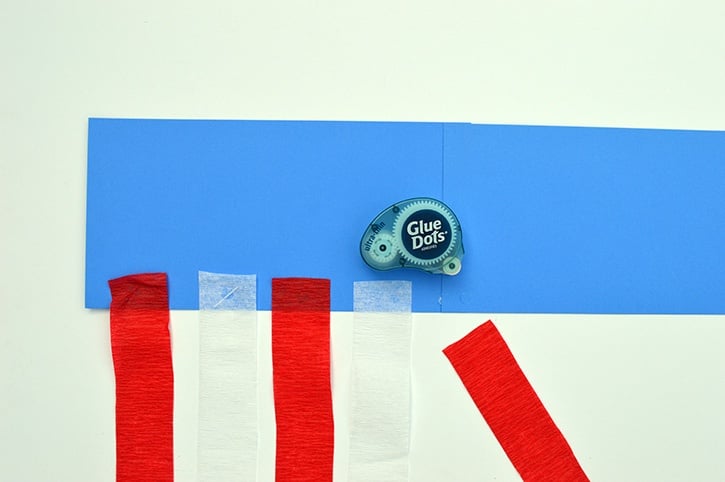 Along the right edge, apply Glue Lines.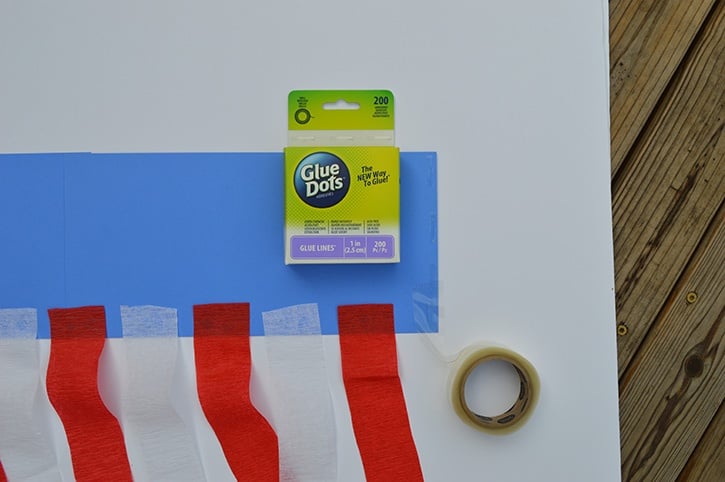 Roll the blue card stock so the short edges meet and form a cylinder. The edges should over lap about 1 inch onto the Glue Lines. Press firmly to adhere the pieces together
Using a hole punch, punch a hole about 1 inch away from the top edge on either side of the cylinder, where the Glue Lines over lap is. Because the paper is doubled up on these edges, your holes will be reinforced. Thread a 24" piece of red yard through the holes and tie the ends together.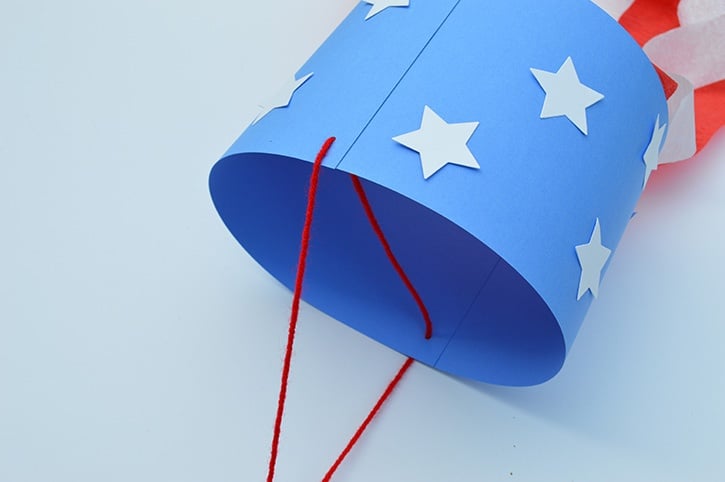 Keep spirits high at your holiday picnic with this kids' craft and activity. When the kids need a break, they can sit in the shade to create this 4th of July wind sock. When the craft is over, they have a reason to start running again!
~Dawn

Dawn Mercedes Barrett is a designer who enjoys juggling a number of activities. Whether it is creating a card or object for home decor, whipping up a batch of fresh cookies for kids that drift through the house, or learning to enjoy the rigors of strengthening her body through running, she is your go-to crafter for help, ideas, and encouragement. Who says you (or your style) have to grow old and moldy? Dawn's up beat style and silly comments will keep you smiling and chuckling.