The weather is finally getting warmer. To celebrate, Designer Dawn is showing us how to create a cute front door decoration with an old picture frame, a few fake flowers and a little blue bird. Get your Glue Dots, we're getting crafty with front door decorations.
Designed By: Dawn Barrett
Time: Approximately 15 minutes
Level: Beginner
Make a shabby chic frame to bring a bit of happiness into your spring this year. This project can easily be used as a front door decoration if your front door is recessed, as well as an indoor decor item. When making this project as a gift for Mom, an Aunt or grandma, remember to use their favorite flowers, birds, and home decor colors. This will make your project more special and will blend in with colors that are already in the house.
Here's what you need:
Glue Dots® Pop Up Dots™ - optional for layering and adding dimension to your embellishments
Frame
Flowers (not real)
Bird
Felt
Tulle or ribbon
Wire cutters
Scissors
Other embellishments as desired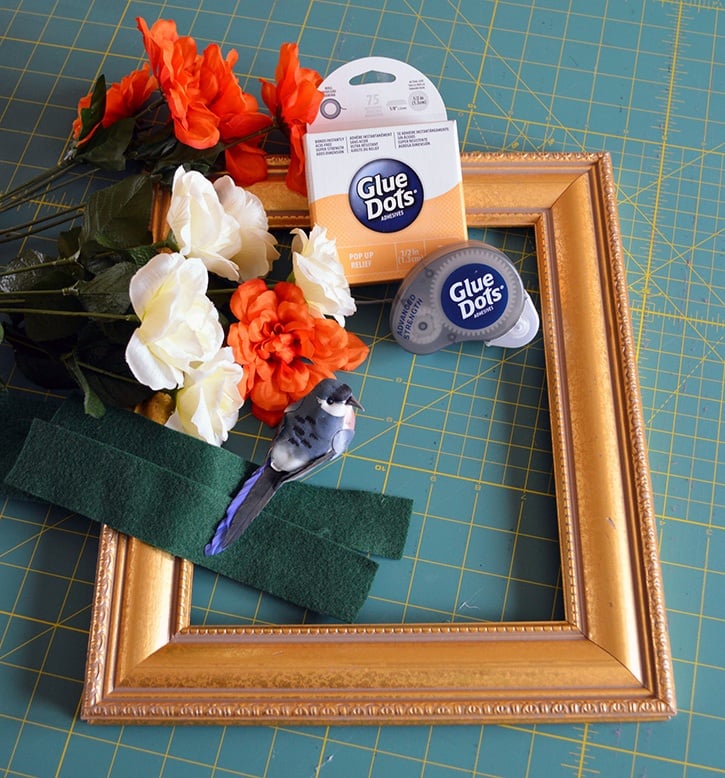 Here's what you do:
First, remove the frame glass and back. Clean off any glue left behind.
Cut the felt into strips to cover the back of the frame. This will protect your door or wall.
Use Glue Dots Advanced Strength dispenser to adhere the felt strips to the back of your frame.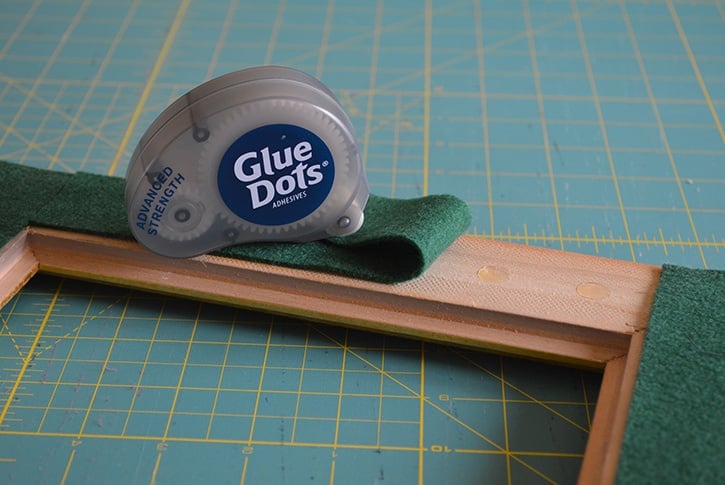 Use wire cutters to cut flowers and leaves off of the floral bunches.
Arrange your items in a pleasing manner on the front of the frame. Use the Advanced Strength dispenser to secure these embellishments to the frame.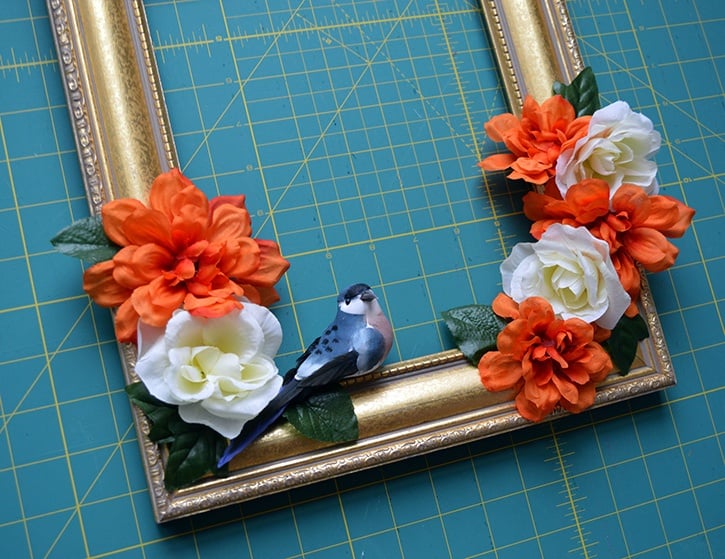 Use tulle or ribbon to create a hanger.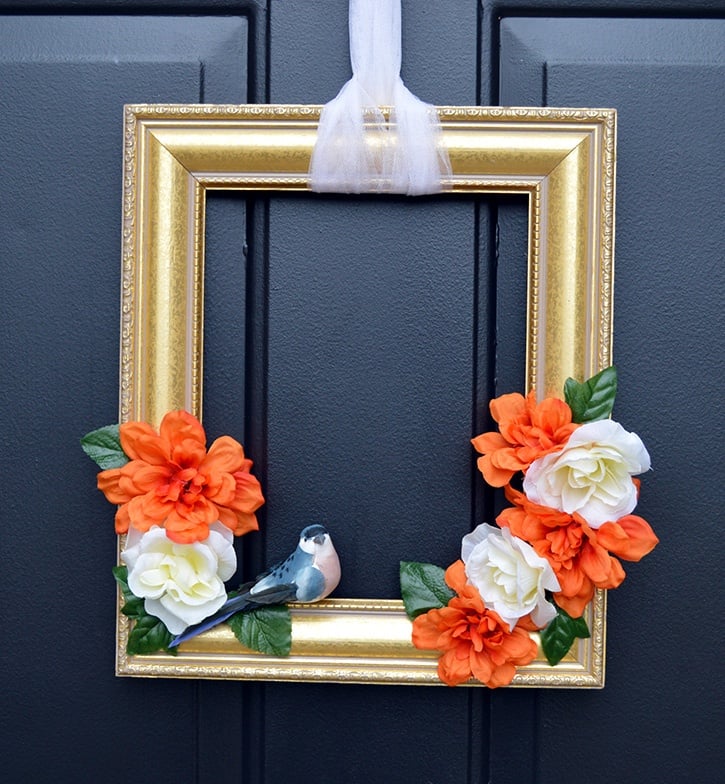 This can easily be turned into a patriotic frame by using red and white flowers along with the blue bird and some patriotic ribbon for the hanger.
There are so many ideas for this project, what will you make with a frame? Leave a comment and let us know!
~Dawn

Dawn Mercedes Barrett is a designer who enjoys juggling a number of activities. Whether it is creating a card or object for home decor, whipping up a batch of fresh cookies for kids that drift through the house, or learning to enjoy the rigors of strengthening her body through running, she is your go-to crafter for help, ideas, and encouragement. Who says you (or your style) have to grow old and moldy? Dawn's up beat style and silly comments will keep you smiling and chuckling.