Isabelle LaRue has been creating great tips, tricks and ideas on how to use new HybriBond Repositionable Mounting Tape.
Today, she shows you how to quickly add an extra shelf to any cabinet without using any power tools! It's a great way to create vertical storage and extra space in your cabinets.
Check out her video below, or click here to read her complete step-by-step blog post.
Don't forget to save this idea to Pinterest!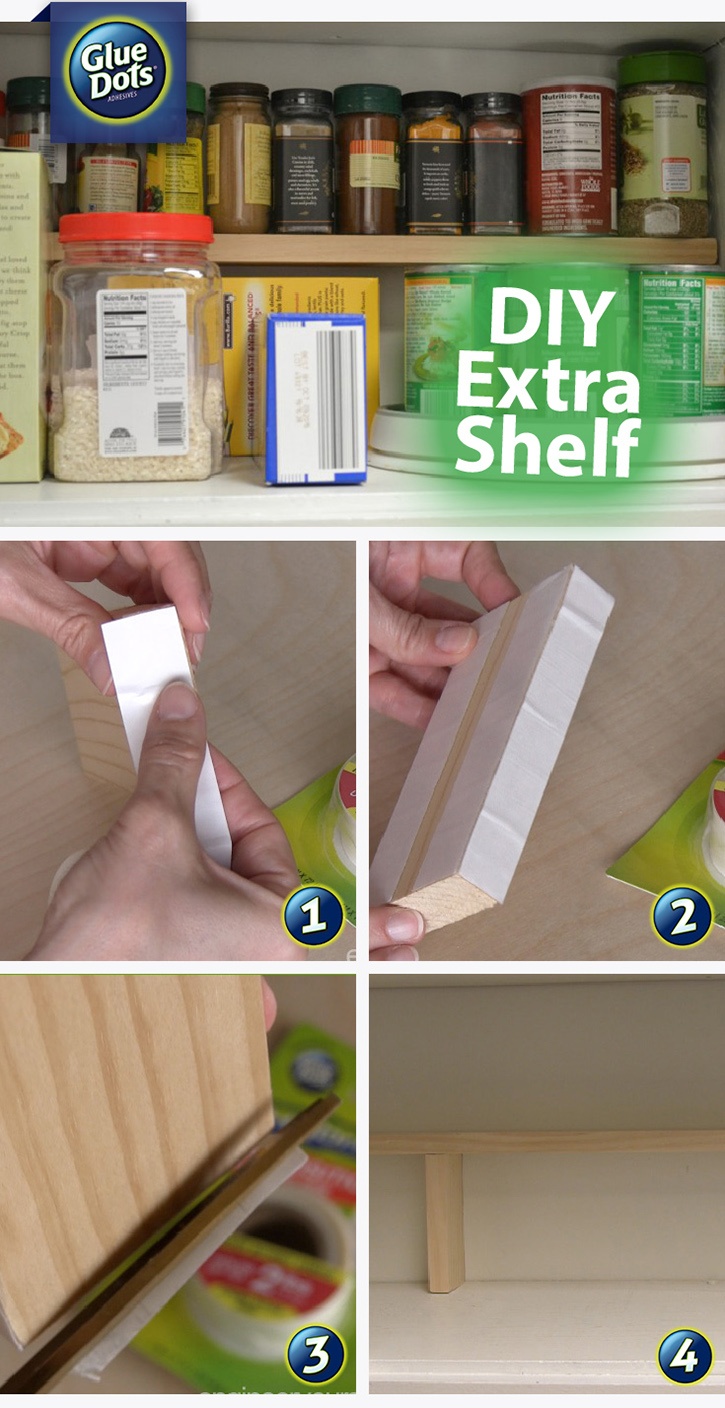 Isabelle LaRue, is the creator, producer and host of "Engineer Your Space" (EYS), an award winning DIY home design show on YouTube. A building engineer turned DIY home design expert, she is affectionately referred to as "MacGyver and Martha Stewart's love child" for her clever and elegant DIY home décor solutions. While her projects aim to solve common challenges faced by renters and small space dwellers, anyone looking to improve their home on a budget can put her ideas to good use. Bad lighting? Ugly floor? Can't paint? Isabelle has you covered. She designs and builds all of her incredible budget-friendly creations in her apartment, on her own, using simple tools and common materials accessible to everyone. Stylish, functional and affordable, her designs have been featured on many websites including HGTV, Houzz, Apartment Therapy, and The Huffington Post to name a few. Don't know the first thing about DIY? Isabelle walks her viewers through every step of the project in detail, sharing her "MacGyver" tips and tricks along the way. She has a knack for breaking down everything into manageable, easy to understand steps and makes everyone watching feel like they can do it too. Watch Isabelle in action and you too will be inspired to transform your "less than perfect" space into a place you'll be proud to call home.