Learn how to make a jewelry organizer with a printer's tray, cork and Glue Dots. Whether you have a lot of jewelry or a little, it's an easy, creative way to display your favorite pieces. Love this idea? Share it with your friends and save it on Pinterest. You can also make it and give it as a gift to friends and family.
Made by: Samantha Taylor
Time: 20 - 30 minutes
Level: Intermediate
Size: 12" x 10"
This jewelry organizer is not only a useful way hang necklaces, earrings, and broaches, but also a beautiful decorative piece. Tip: For heavier pieces of jewelry, use Glue Dots Advanced Strength adhesive for a strong, secure bond between the cork and the wood.
Here's what you need:
Printer's Tray (7 Gypsies Artist Letterblock Tray)
Cork
Small Metal Hooks (found at a hardware store or in the hardware department of a large store)
Here's what you do:
First, measure the divided sections of the tray and cut the cork to fit inside. Apply Permanent Glue Dots to back side of cork.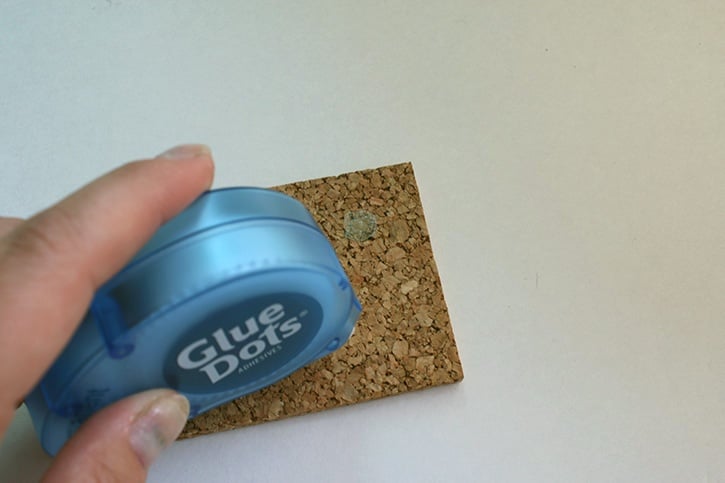 I put one in each corner, but you may want to add more adhesive depending upon the weight of your jewelry.
Tip: If you have a lot of heavy pieces of jewelry, use Glue Dots' Advanced Strength or All Purpose Dots™ adhesive to adhere the cork to the tray. It's a super-strong adhesive with a weight claim.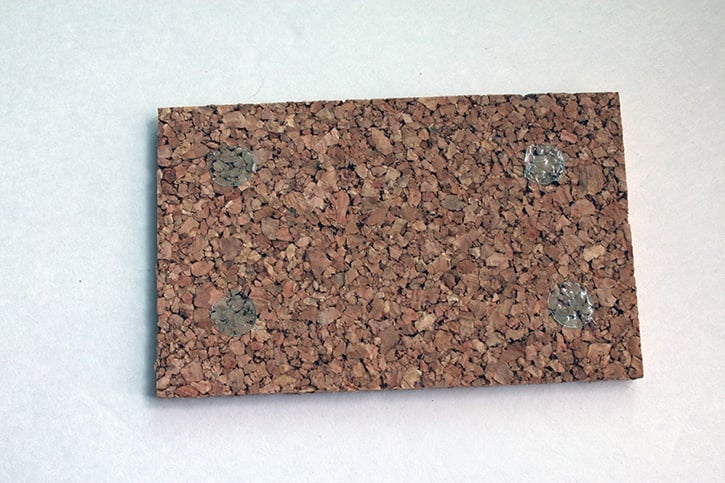 Press the cut cork pieces firmly into each place on the tray.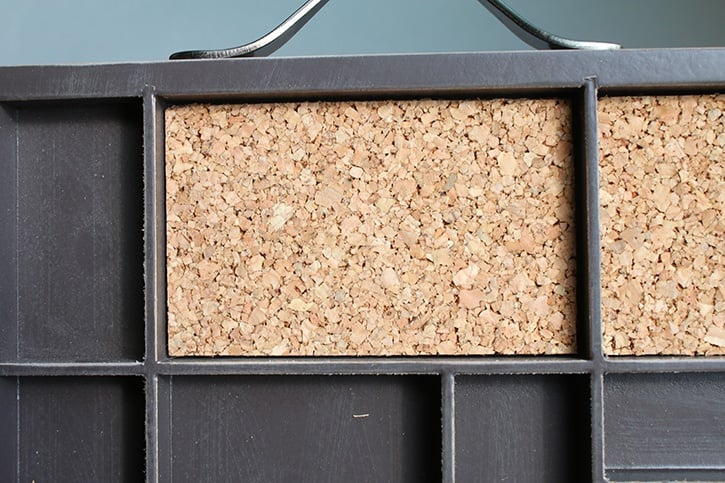 Screw additional hooks into the cork on the tray. These can be done by hand and taken out and moved around, as they are screwed into the cork, but not the wood. Broaches and earrings can be placed directly into the cork for storage.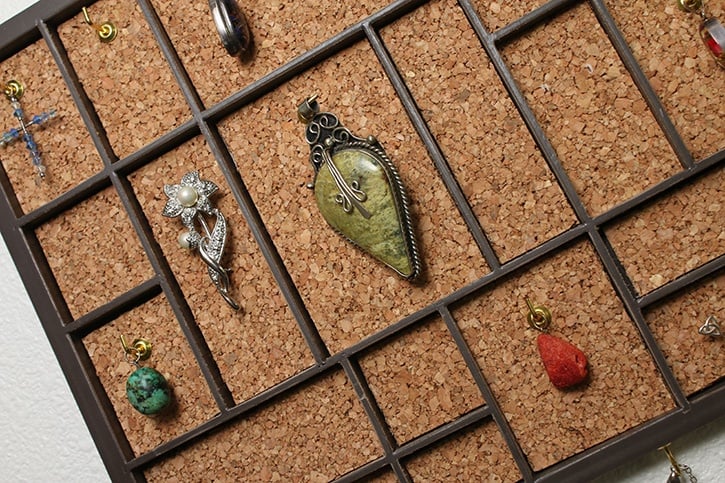 Add hooks to bottom of tray for necklaces. You may need to use a pliers to firmly twist the hooks into the wood.
This is a fun way to display costume or heirloom jewelry. It also allows you to keep pieces you use often on hand instead of buried in a jewelry box. Being able to see your pretty jewelry displayed on this functional jewelry organizer is the next best thing to wearing it!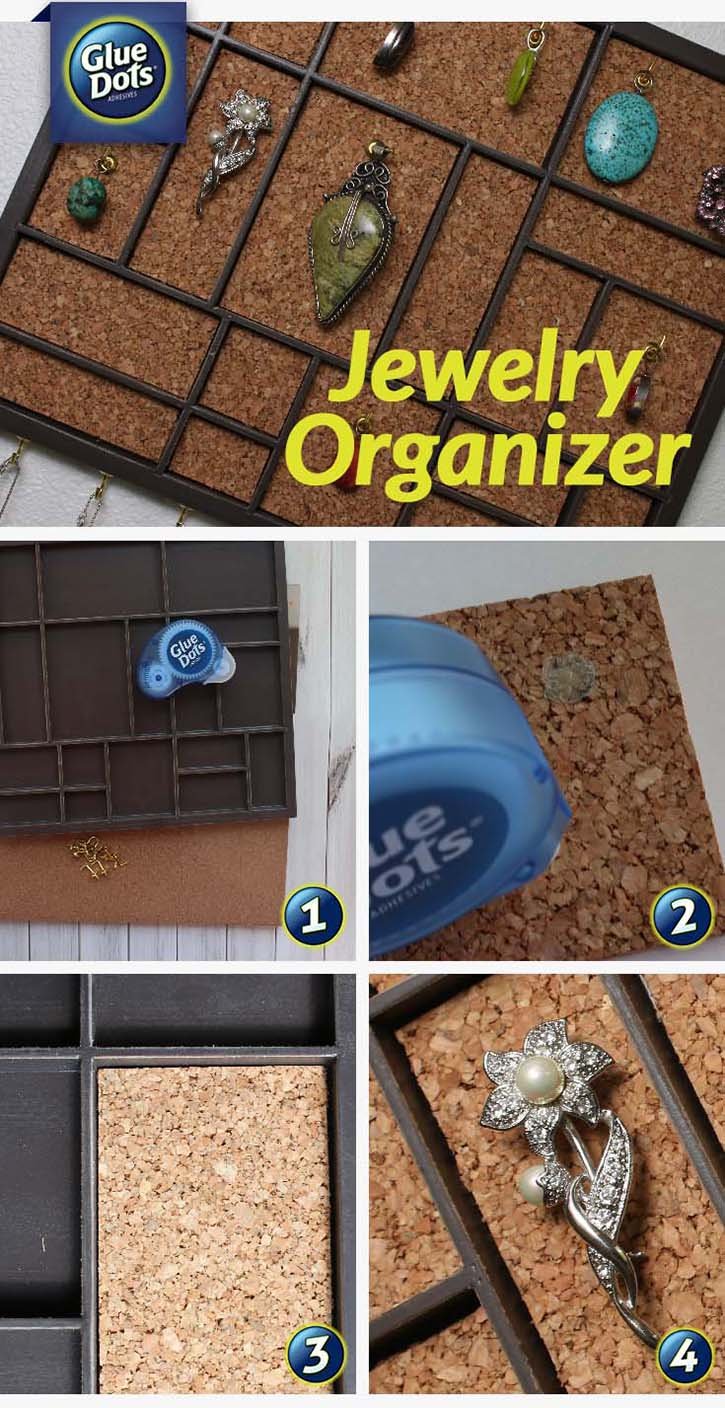 My name is Samantha Taylor and I have a passion for combining crafting and creativity to beautify life. I live in a small town in rural Iowa with my husband and 2 boys (all 3 of whom you'll see featured in my projects). I'm a paper crafting fanatic who also loves photography. I enjoy making lay outs, cards, mini albums and home decor items, party decorations, and crafting with my kids. My favorite thing about crafting is getting to connect with so many people all over the world who also love creating pretty things and preserving memories. You can find more from me at www.taylorstamped.blogspot.com. I am so excited to share with you my love for the many uses of Glue Dots®!