Spring has finally arrived! Spruce up your front door with this floral hat wreath. Choose your favorite colors and flowers! This wreath looks great on inside walls as well. Goodbye cold months…Hello, warm months!!
Made by: Dawn Mercedes Barrett
Time: 30 minutes
Level: Beginner
Size: 13" round hat
Here's what you need:
Straw Hat (I found mine at the Dollar Tree)
Flower sprays

(I found mine at the Dollar Tree)

3" Butterfly Decoration
Scissors
Wire cutting Pliers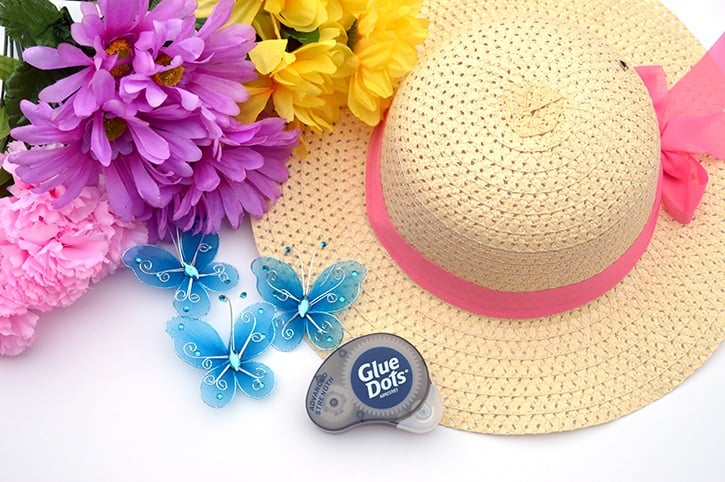 Here's what you do:
Use wire cutters to clip the flowers off the wire stems. Use Advance Strength Glue Dots to secure the flowers around the brim of the hat. You may want to double up the Advance Strength Glue Dots to form a thicker adhesive to secure the flowers.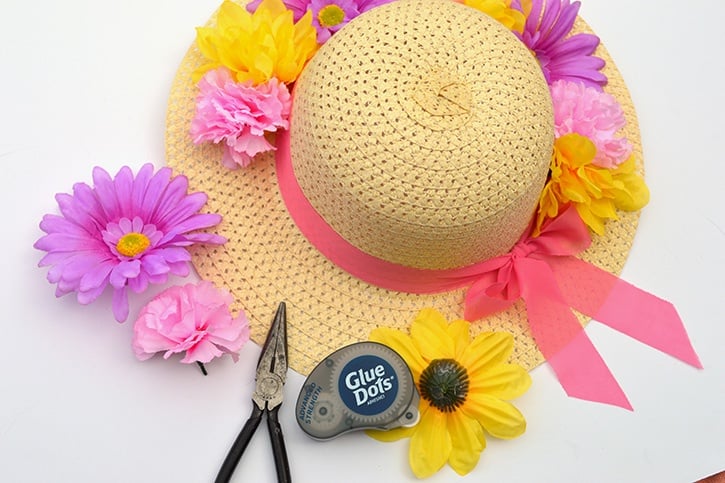 Using scissors to clip the green leaves from the wire stems. Use Glue Dots Advance Strength adhesive to secure the leaves under the petals of the flowers.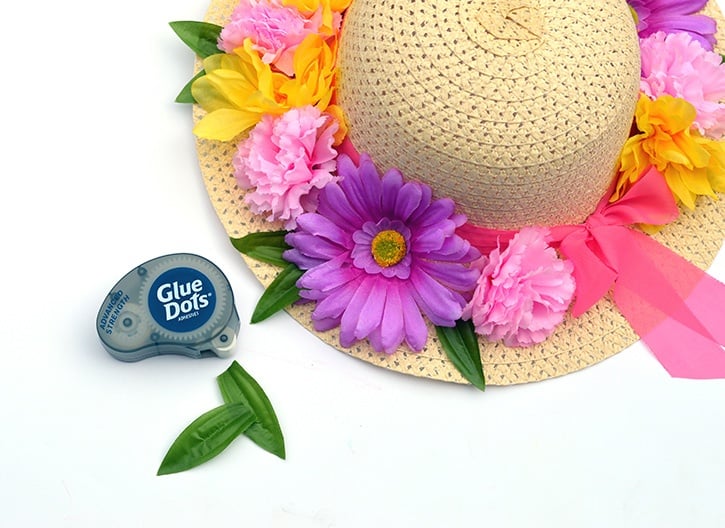 Add decorative butterflies around the hat for added interest using more Glue Dots Advanced Strength adhesive.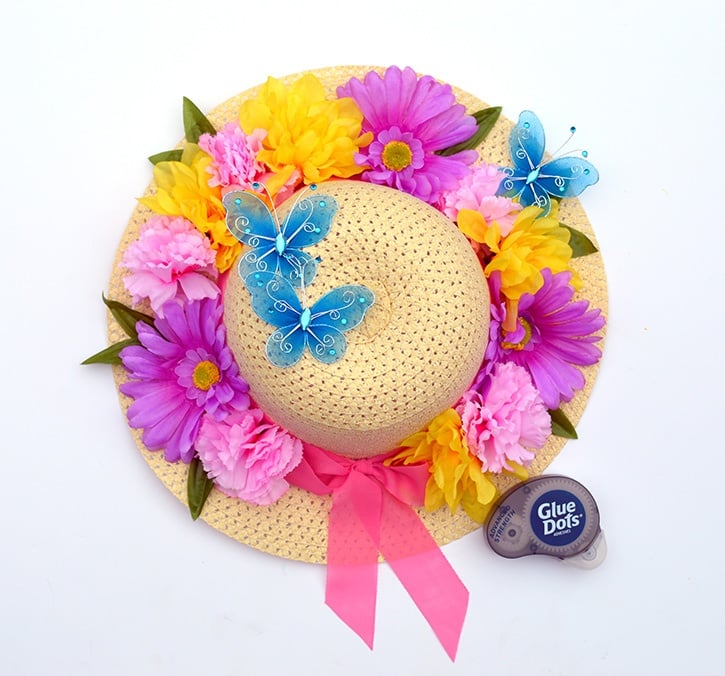 TIP: While the hat from The Dollar Tree has its own ribbon, you may want to swap it out for another color to coordinate or contrast with your chosen flowers.
Hang on your front door or on a wall for a bright reminder that Spring is here!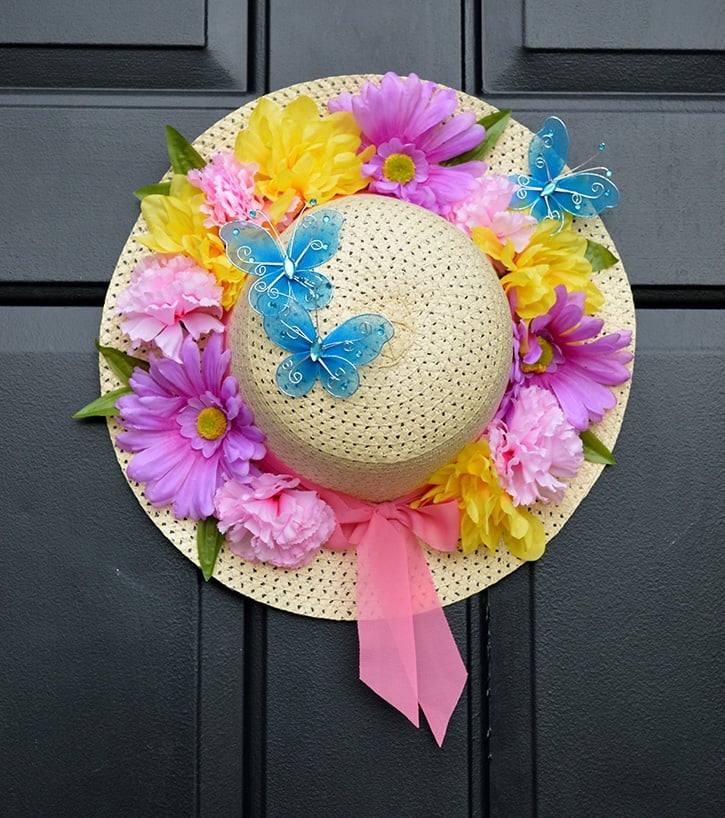 ~Dawn

Dawn Mercedes Barrett is a designer who enjoys juggling a number of activities. Whether it is creating a card or object for home decor, whipping up a batch of fresh cookies for kids that drift through the house, or learning to enjoy the rigors of strengthening her body through running, she is your go-to crafter for help, ideas, and encouragement. Who says you (or your style) have to grow old and moldy? Dawn's up beat style and silly comments will keep you smiling and chuckling.