Don't toss a broken wall clock! Find out how to use Glue Dots® to turn a clock case into patriotic art for the 4th of July.
Made by: Danielle Hunter
Time: Approximately 1 hour 30 minutes (not including drying time)
Level: Beginner/Intermediate
Here's what you need:
Glue Dots® Removable Dots™ (optional)
Clock case (approximately 8")
Art Minds 6 1/2" wood circle
Deco Art Media Fluid acrylic paint (magenta, white, cyan)
Wood shapes (heart button, large star, 10 small stars)
Baker's twine
Scissors
Paintbrush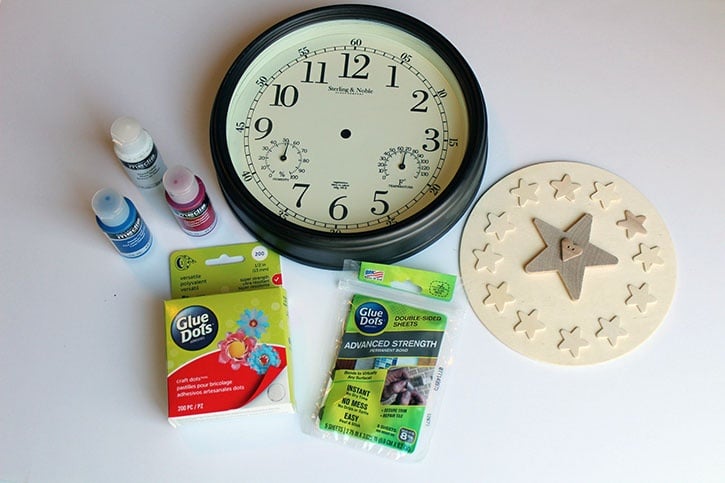 Here's what you do:
Apply magenta paint to case and heart, white paint to clock face and stars, cyan paint to circle.
Add 2-3 coats of paint, with drying time in between coats.
Use Glue Dots Advanced Strength Double-Sided Sheets to attach circle to center of clock face.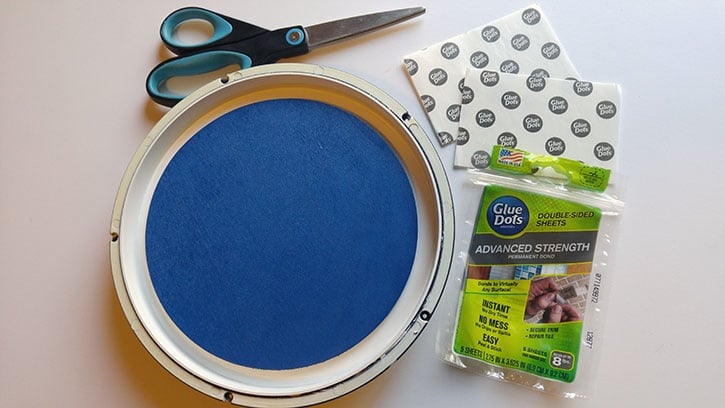 Adhere stars to circle with Craft Glue Dots.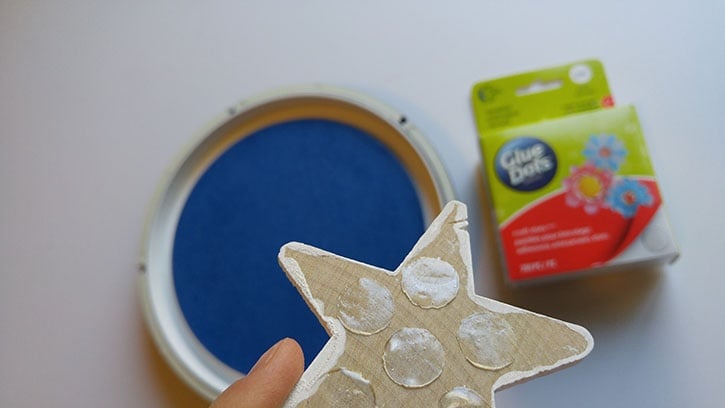 Create a small bow with baker's twine and adhere to center of heart with Micro Glue Dots.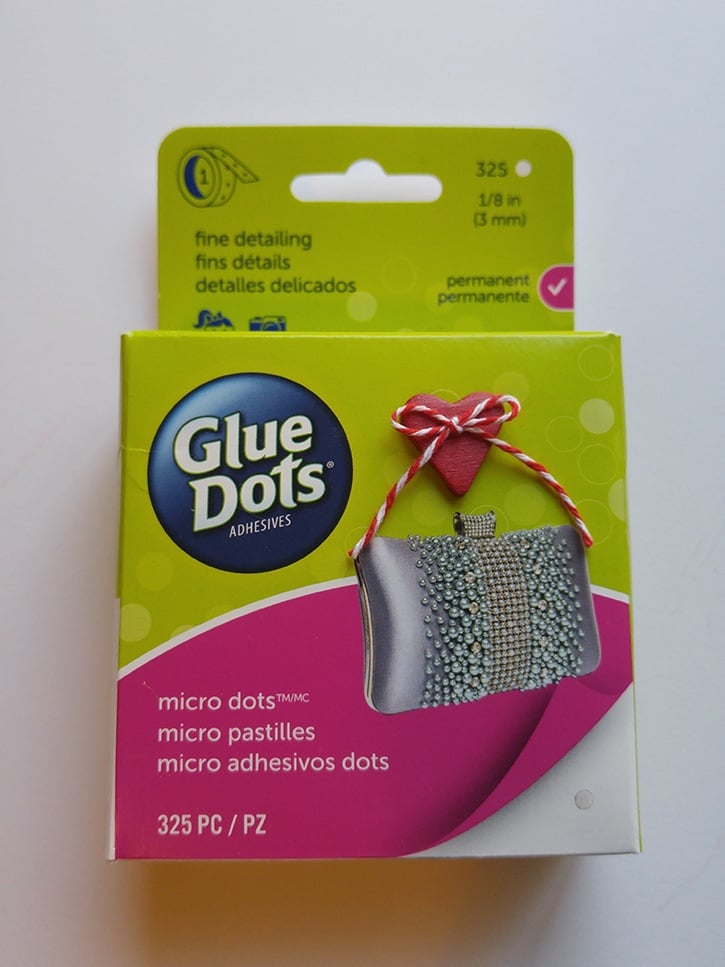 Attach heart to center of large star with a Craft Glue Dots.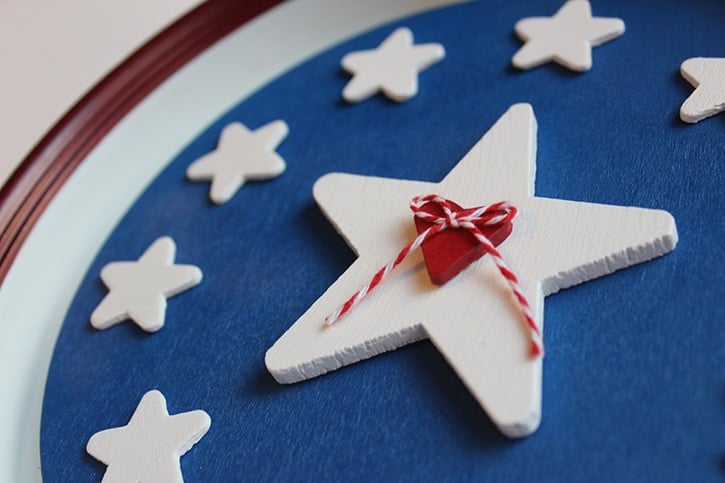 Insert decorated clock face back into case and hang.
Tip: Use Removable Glue Dots to hold small objects in place when painting.
~Danielle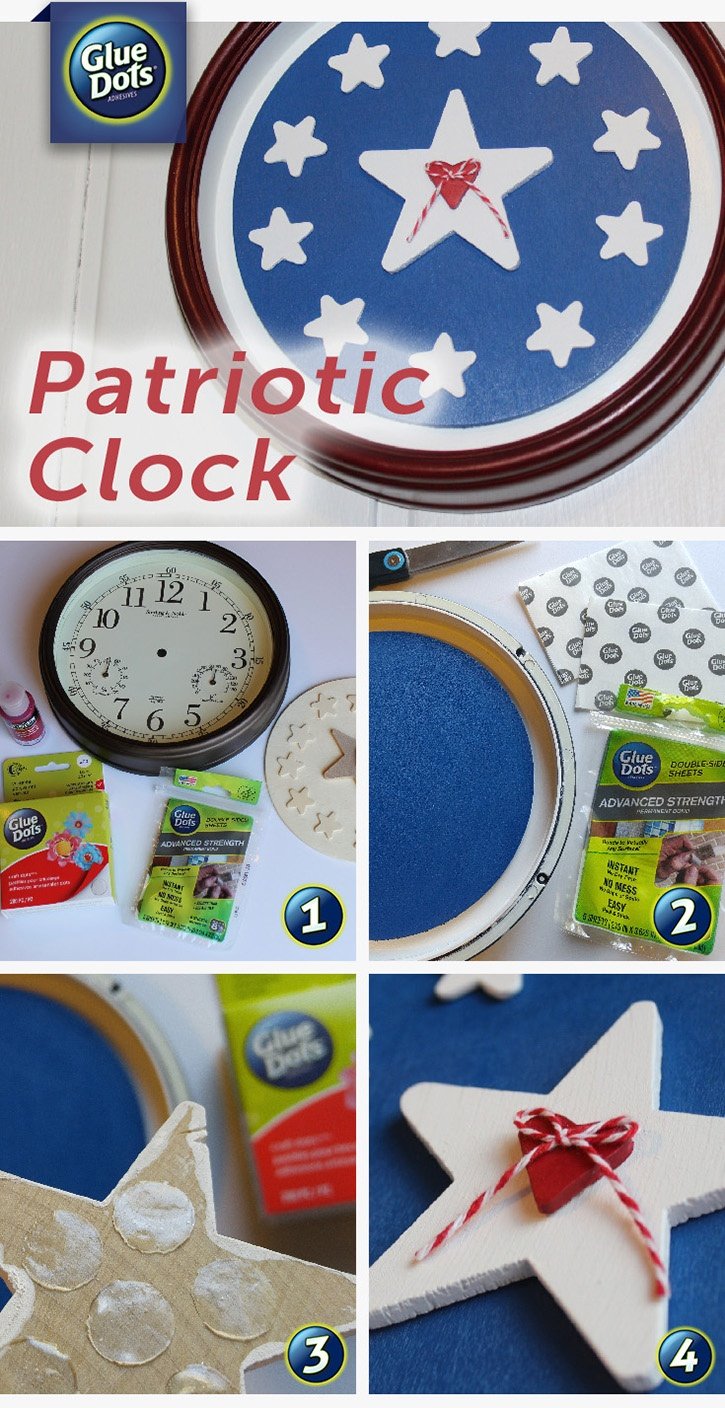 Danielle Hunter is a multitasking mom of two creative girls. She works in human resources for a non-profit organization and is a yoga teacher in training. She lives in Northeast Ohio and has been dedicated to crafting since childhood. Danielle completed her first scrapbook at the age of four, was a scrapbooker-for-hire for several years, and has shared her knowledge in a classroom setting. She enjoys turning trash to treasure, making crafts for kids, and creating artistic projects with bold colors and fun designs. Danielle joined the very first design team for Glue Dots in 2010. Her projects have been featured in Craft Ideas and CardMaker magazines, as well as websites such as Reader's Digest, HGTV, and Crafting a Green World.