Rustic themed wedding are all the rage right now! Creative Maker Tammy shows you how to dress up the bride and groom's champagne flutes. It is so easy to add a rustic decoration to the outside of champagne flutes with simple embellishments and Glue Dots® Glue Squares®.
Made by: Tammy Santana
Time: 20 minutes
Level: Intermediate
Here's what you need:
Champagne flutes
Twine
White Fabric flower
Denim bow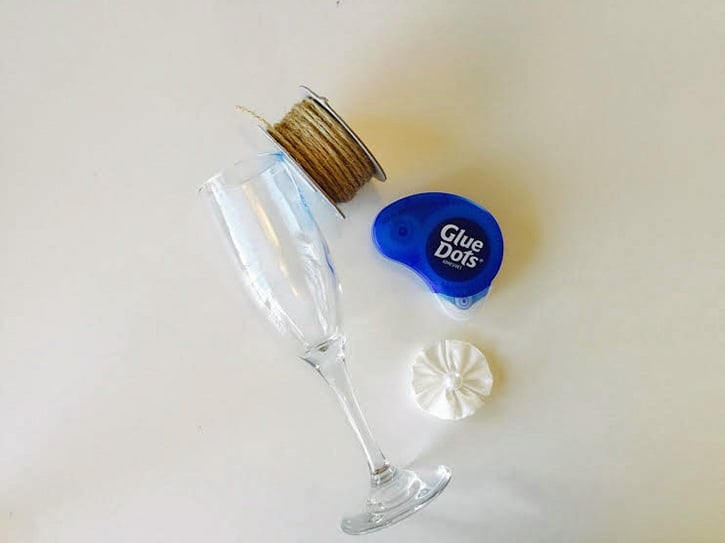 Here's what you do:
Place Glue Squares at the bottom of the stem of the champagne glass.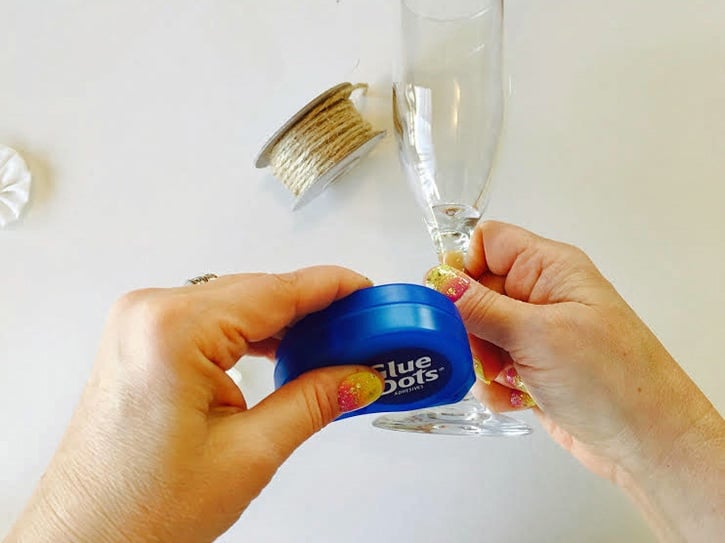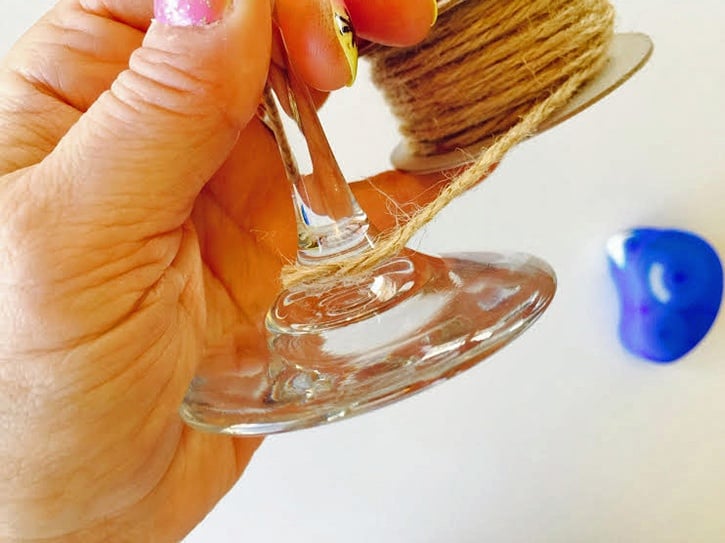 Add twine and wrap around stem of glass up to the top of the stem. Add more Glue Squares to the glass as you go to hold the twine in place.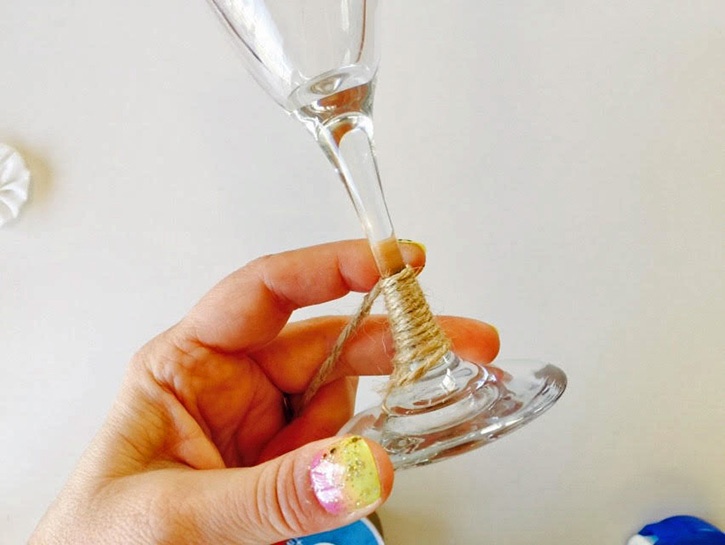 Add Glue Squares to a small piece of lace and wrap around top of stem to cover twine.
Add a Pop Up Dot to the bottom of the stem and add a fabric flower for the bride's glass.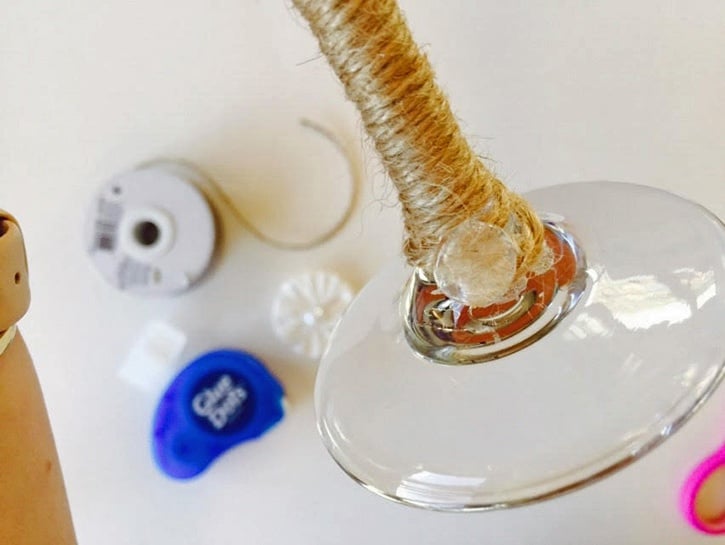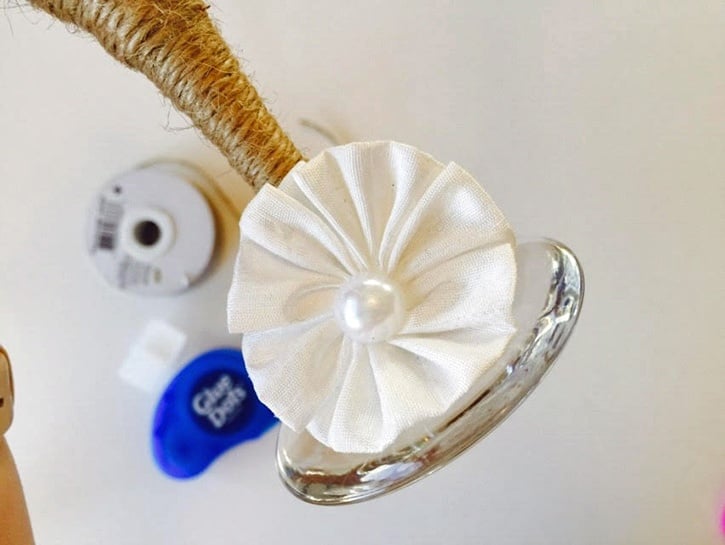 Repeat the steps, but add a Pop Dot to the bottom of the stem and add a fabric bow tie on the groom's glass.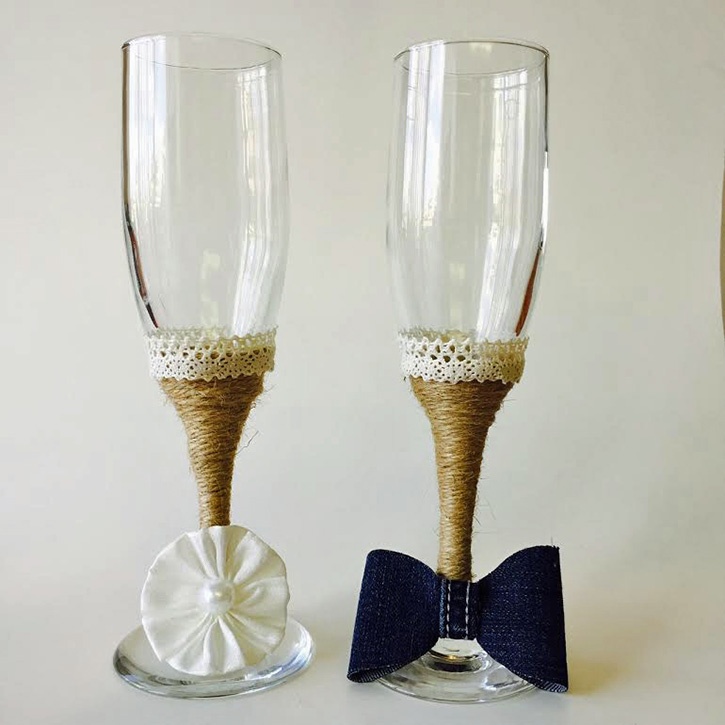 That's it! They are so easy to make and are both cute and functional. These rustic wedding champagne flutes would be a great addition to either the wedding reception or a wedding shower.
Thanks for stopping by today!
~Tammy
Don't forget to save it for later!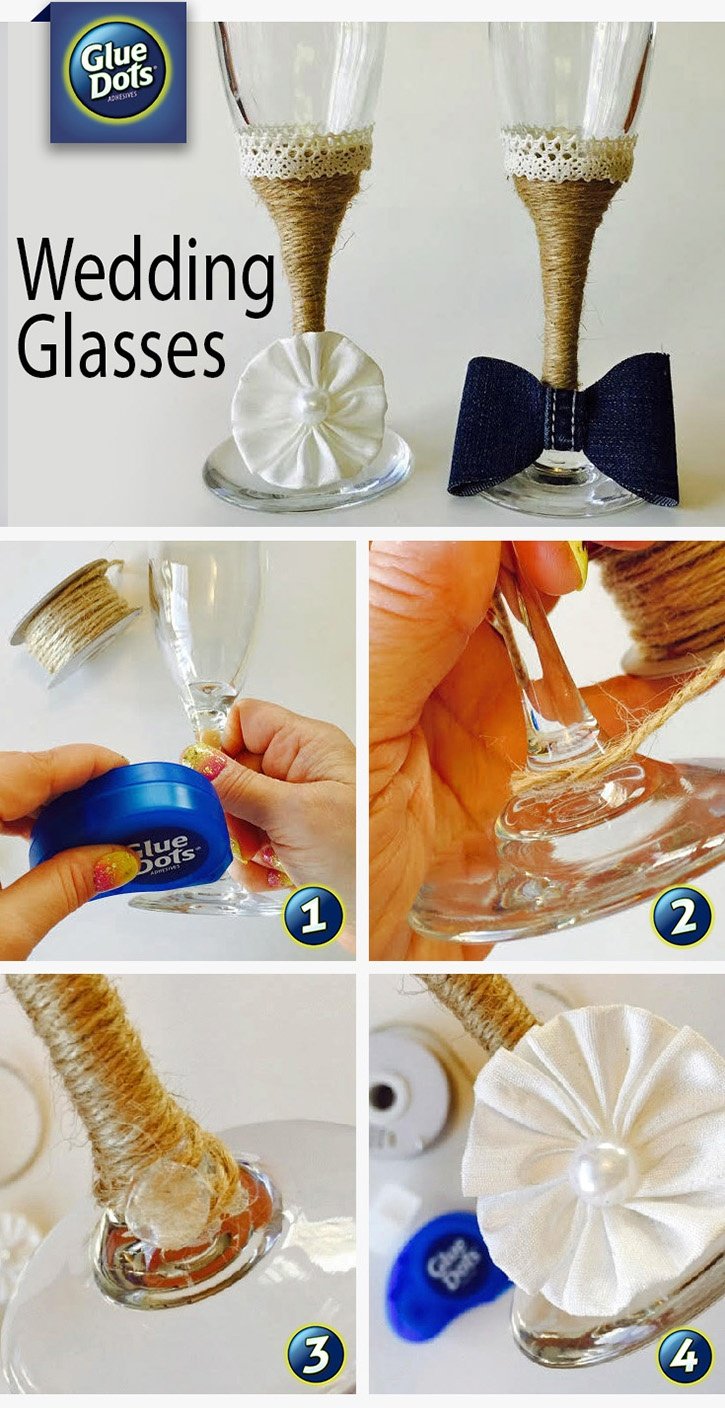 Hello! My name is Tammy Santana and I am happy to be a part of the Glue Dots Creative Maker Team. My background is in interior design and product development, however I enjoy creating beautiful home decor and paper crafting projects as my form of relaxation. I have always been creative, love to work in many different areas of design, and enjoy working with different mediums and tools. As a product development consultant, I am constantly challenging myself to try new things and reach outside my comfort zone. I feel so blessed to be able to work in an industry that I love so much. I am active on Instagram, YouTube and Twitter and love it when new readers find my lifestyle blog and my planner blog and give feedback on my posts. I live in beautiful Southern California with my husband of 18 years and our creative 11 yr old daughter.