My kids are always excited for Valentine's Day because they get to exchange treats and notes with their friends. Make it extra special this year, with this festive DIY Valentine's mailbox. The best part, your kids can help build and decorate this box with the help of various Glue Dots® adhesives.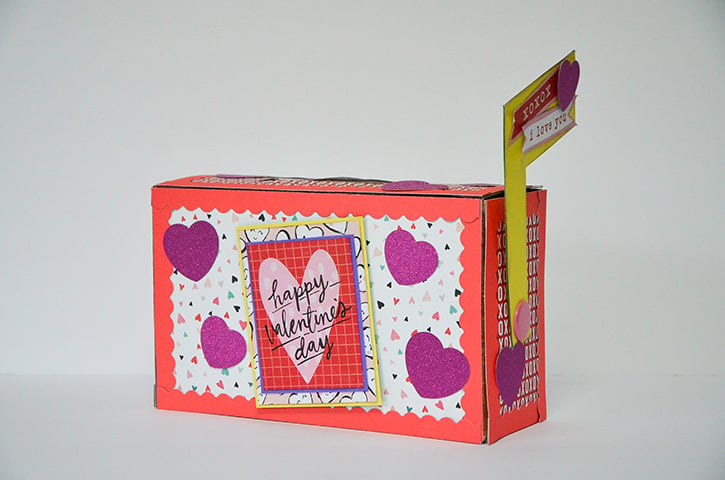 Designed by: Grace Tolman
Time: About 45 minutes
Level: Moderate Handiness
Size: 8" x 5" x 3"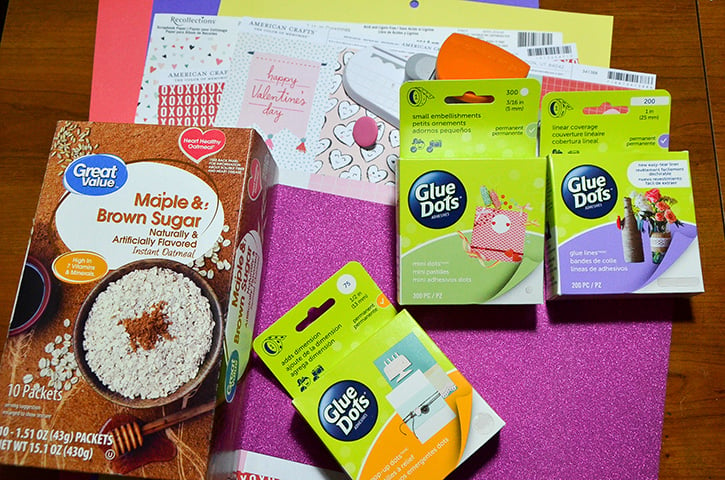 Materials
Cardstock

Patterned paper

Empty Oatmeal Box

Pink Brad

Border punch

Heart Punch

Bronze Ink

Pencil

Ruler

Craft knife

Scissors
Directions:
Measure the box and cut out patterned papers to cover all sides of the box, except the bottom one. Ink the edges with brown ink. Set aside.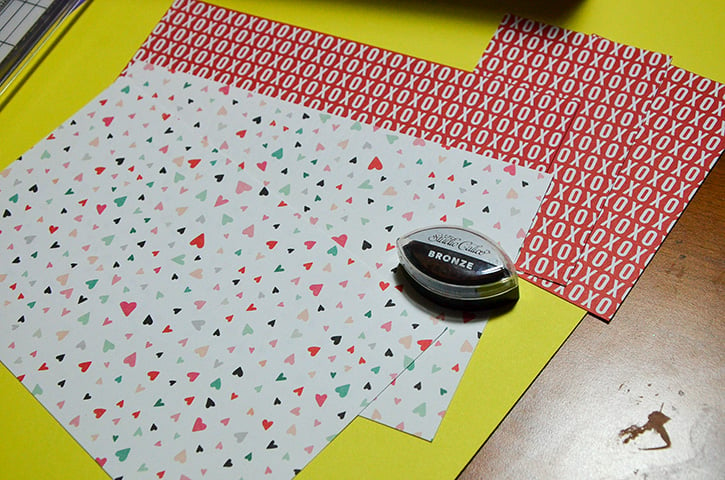 Use the ruler and pencil to mark a ½"-wide hole in the center of the top of the box. Cut out the using a Craft knife.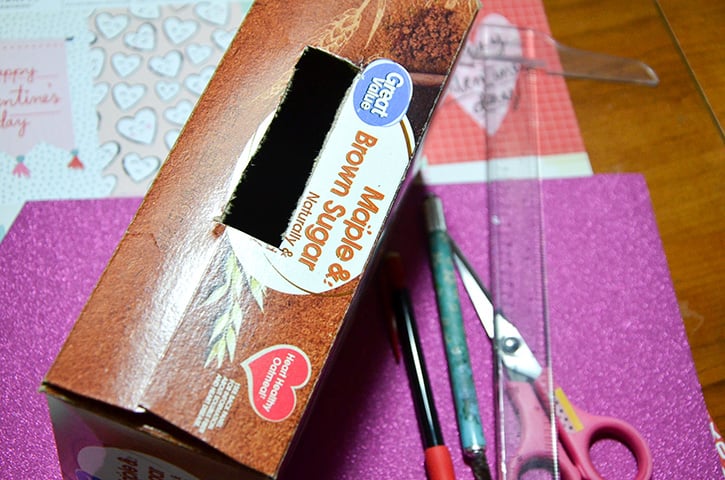 Align the pattern paper that you want to use for the top of the box, and carefully tip it over, so you can go through the bottom of the box and mark the hole the top paper. Now, cut out your marked-up paper. Line up your cover so that the holes match and then adhere it to the top of the box Glue Lines™. Using the same adhesive attach your papers to each side of the box.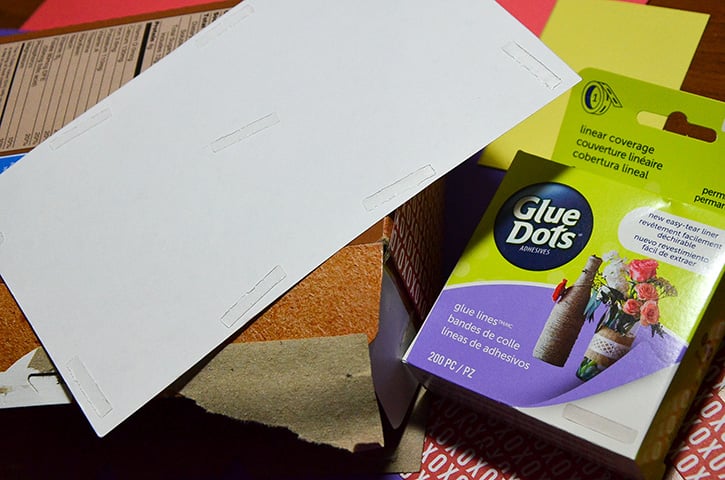 Punch out a scallop border from pink cardstock. Make enough to for the sides, front and top of the box. Adhere the scallop borders using Mini Dots.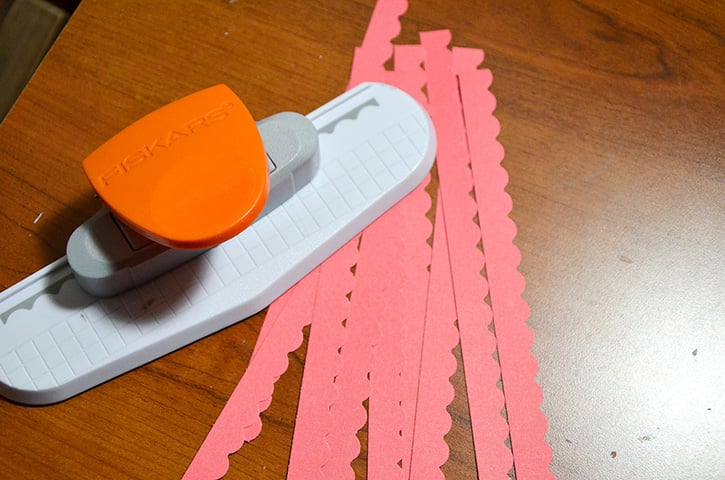 Create the mailbox flag for the side of the box by using a ruler. (My paper was not double sided so I made two in order to have both sides of the flag show the yellow side.)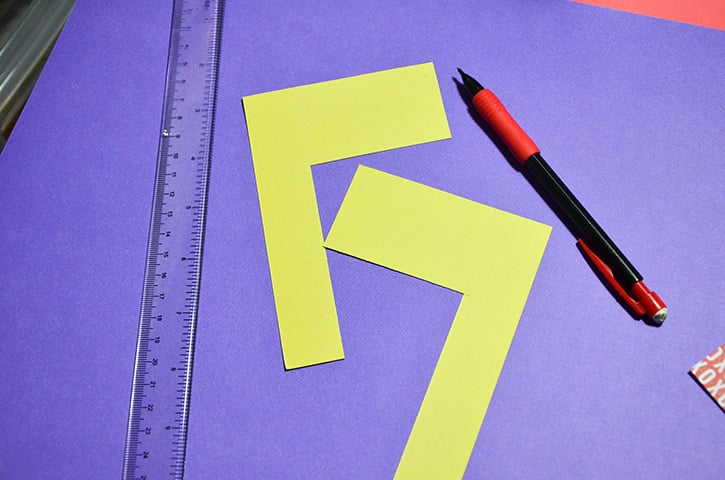 Adhere the two papers together using Glue Lines.
Place the flag on one side of the box and with a craft knife, cut a slit in the center so that you can poke a big brad through. Once you poke the brad through be sure to secure the ends inside the box.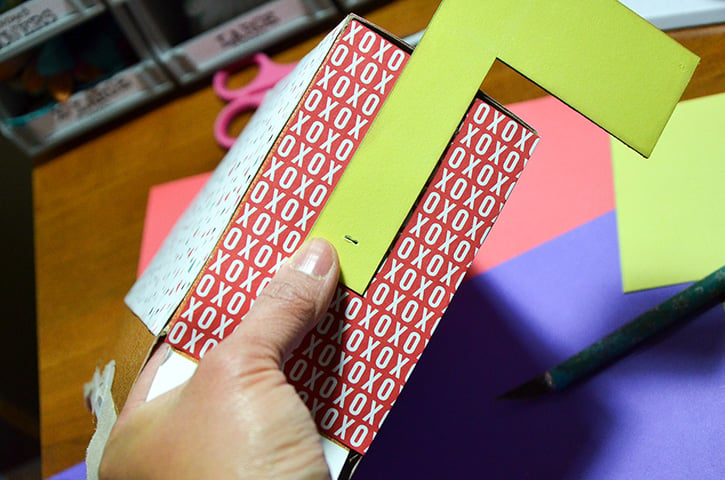 Close up the bottom of the box using Glue Lines.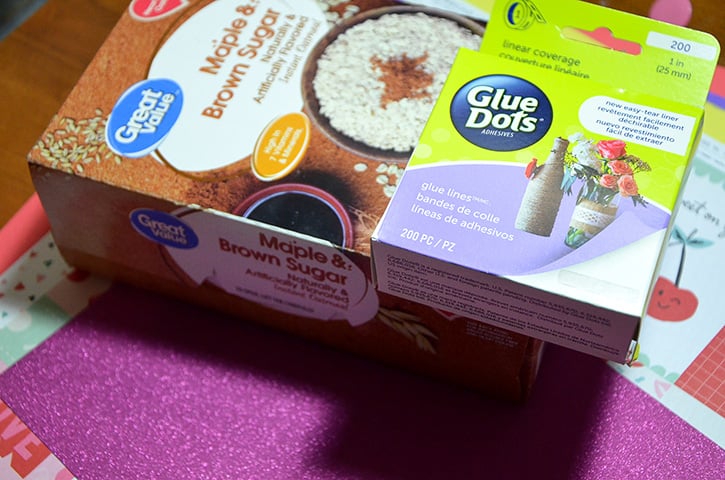 Cut small blocks of Valentine notes. Trim one to about 2½" x 3" and mount it onto some purple cardstock. Adhere with Glue Lines. Trim off excess.
Add another layer by cutting out a 3" x 4" piece of yellow cardstock. Adhere with Glue Lines. And trim off excess. Adhere this layered Valentine's block onto the front of the box using some Pop-Up Dots™.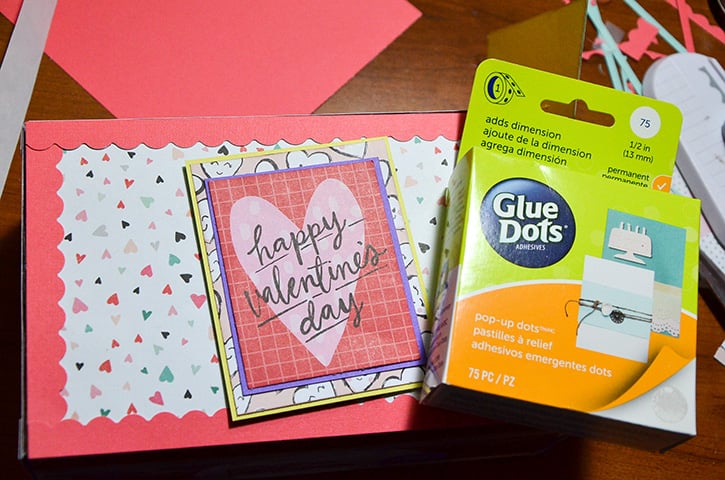 Punch out hearts from glittered cardstock and adhere onto the box with Glue Lines or Pop-up Dots.
Insert the Valentine notes into the box if desired.
~ Grace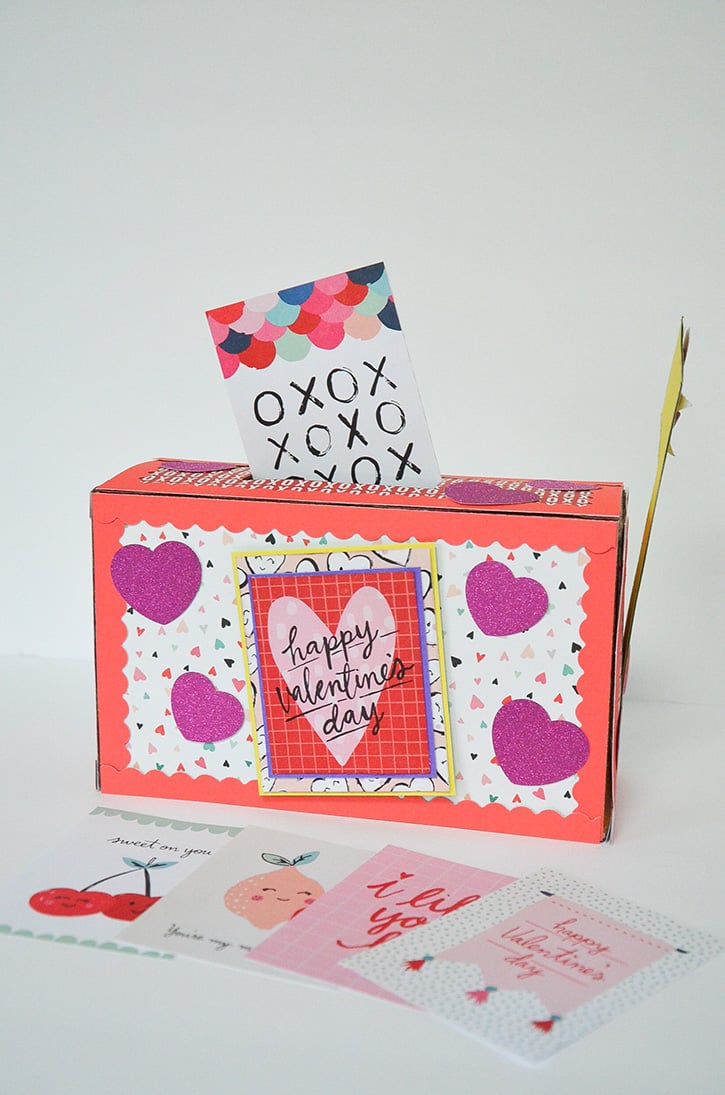 I'm a mom to a 10 year old boy and an 8 year old girl. Therefore my life is usually filled with learning, new discovery, bribery and driving to and from all of our activities. I have a loving and very supportive husband of 11 years. When the kids have gone to bed at night, my time is spent crafting while catching up on my favorite shows and movies. I also enjoy reading, window shopping, knitting and perusing blogs for inspirations. Three years ago we moved to Colorado from California and we are enjoying our new environment. I feel very inspired with my new home, my new scrapbook space and the mountain views. Although I've been doing some type of scrapbooking since grade school, I only started to scrapbook seriously after my son was born. When he was born I knew I would be staying at home with him but coming from a fast paced sales job I was afraid I would ran out of things to do during the day. Little did I know that with newborns you won't have any time to do anything else. Anyways, after going through a basic scrapbooking class I was hooked and haven't stopped scrapping since.