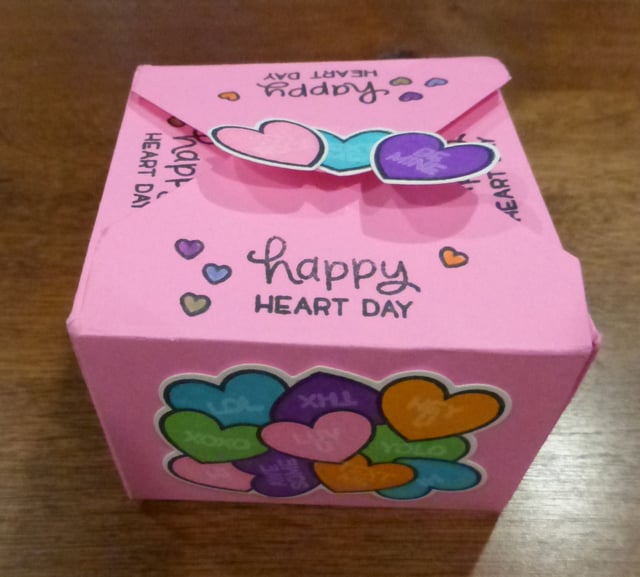 This cute little box is the perfect touch for a small Valentine's Day treat! With the new Lawn Fawn "How You Bean" Conversation Heart Add-On stamps and coordinating dies, you'll have all the elements to make this treat worth talking about.
Made by: Amanda Tibbitts
Time: 1 hour
Level: Intermediate
Size: 2 ½" x 2 ½" x 1 ¾" Box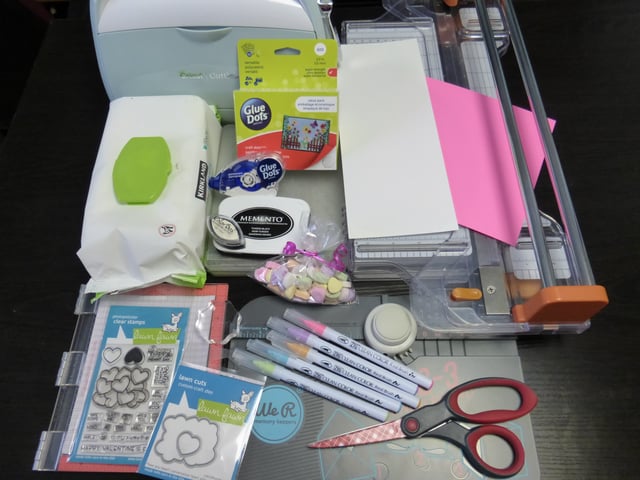 Here's what you need:
Cardstock

Baby Wipes or Stamp Cleaner

Markers

Momento Tuxedo Black Ink

Color Box Pigment Brush Pad in Frost White

Cricut Cuttlebug or other die cut machine

Scissors

Paper Trimmer

Small clear treat bag of conversation hearts
Here's what you do:
With your MISTI or other stamp positioner, place the pile of conversation hearts from the Lawn Fawn set lined up on the edge of your white cardstock. Stamp four piles, leaving enough space between each for the coordinating die, with the Momento Ink. Once they are stamped, color in the hearts with markers. Set them aside to dry.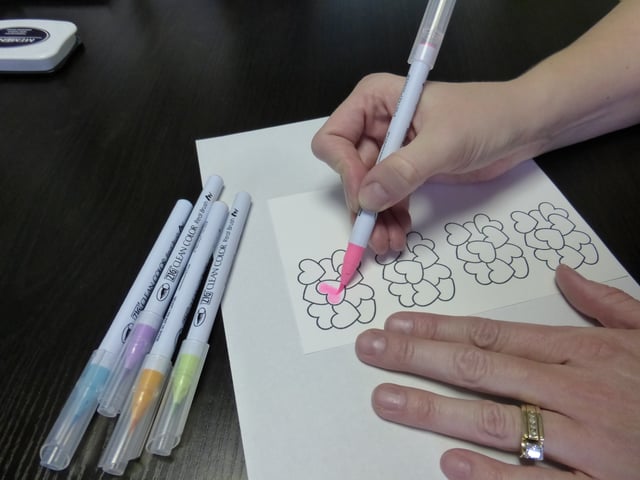 With the 1-2-3 Punch Board, make your box, according to the instructions on the board. Really crease the score lines so your box will fold together nicely. Don't put it together just yet.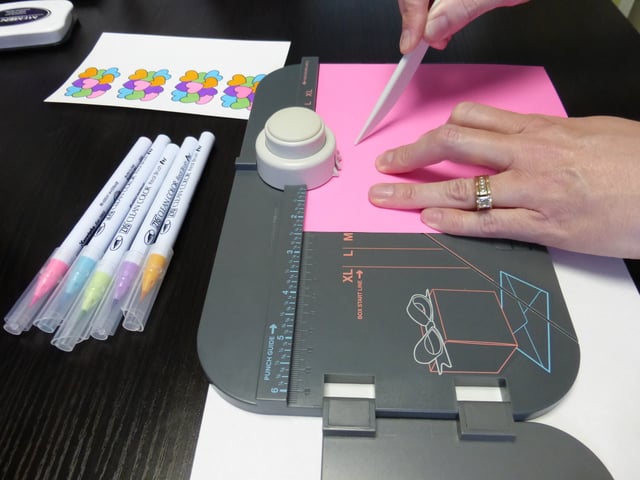 Using the small acrylic block, stamp a few different sentiments from the Conversation Heart stamps. There are so many cute ones! Use the Frost White ink to stamp these.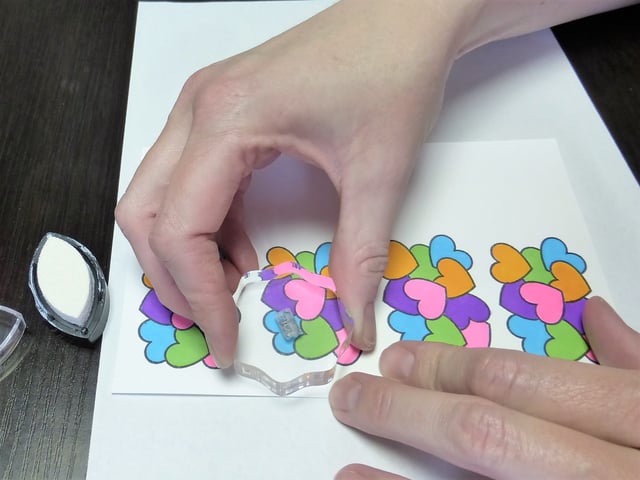 Once they are stamped, use the die cut machine and the coordinating dies to perfectly cut your Conversation Heart pile.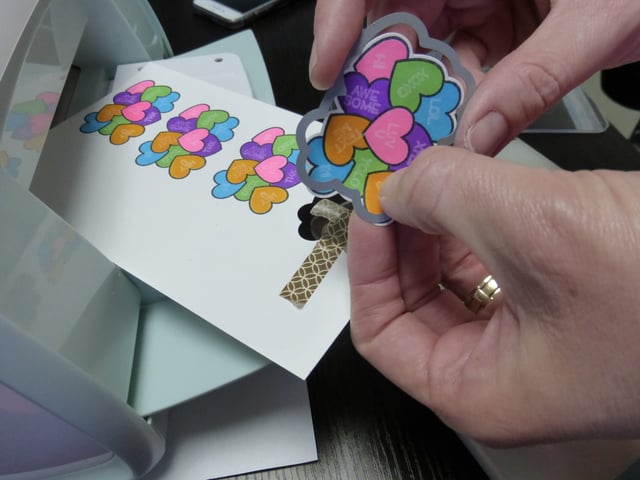 With the Glue Dots® Permanent GlueTape, add adhesive to the back of each pile of Conversation Hearts and glue them to each of the four panels of your box. With another stamp from the set, add a sentiment on each of the smaller panels of the box along with a few of the tiny hearts. Color those in with matching colors from your big conversation hearts.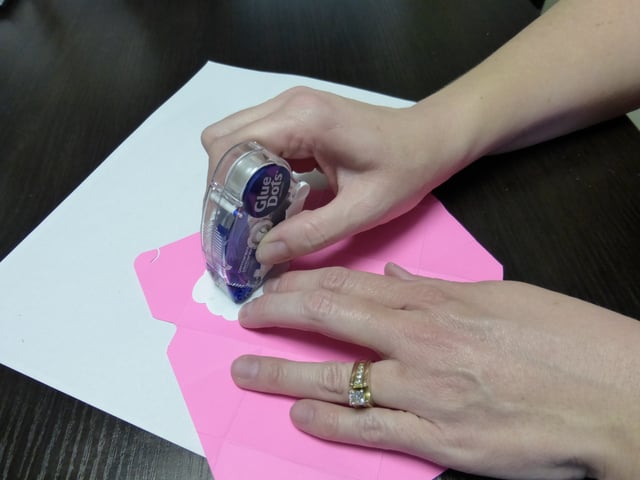 Add a Glue Dots® Craft Dot to one side of each panel on the inside of the box. Push them together with the bone folder to make sure they stick. The box should just fold right up and be glued perfectly!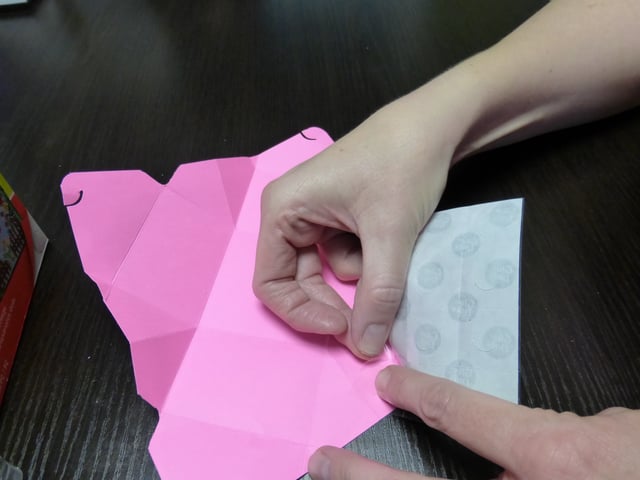 Put your clear bag of conversation hearts inside the super cute pink box, and close it up. If you'd like, stamp 3 more of the single big hearts with black, color with 3 of your markers and add a cute sentiment in white frost. Use the coordinating heart die and cut these out and stick them to the tab on the top of the box. This will give the box a more finished look!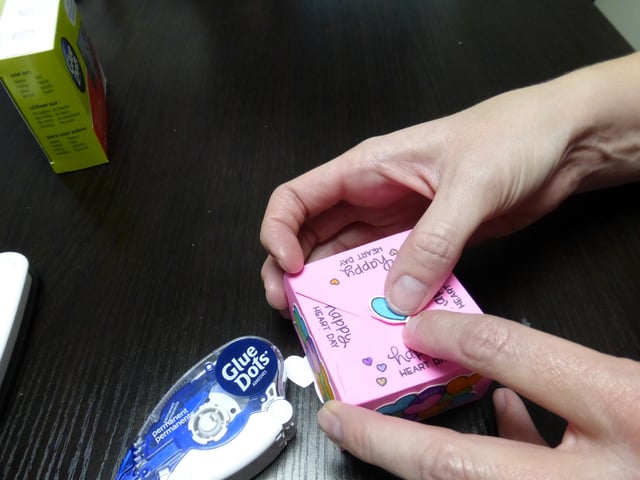 This would be a perfect treat to celebrate Valentine's Day with a secretary at school or work, or even your bestie, just because!
~ Amanda

I began crafting in 1996 and simply fell in love with making my own cards. Long live snail mail! Crafting isn't just a hobby for me, but a way of life… Teacher gifts, posters, scrapbooks, wood crafts? Yes, please! I have been married to my cute husband for 16 years and he definitely inspires me to try new things and enjoying the little things. As a stay home Mom, my time is spent raising my two girls, and raising the bar for my gift giving!