Start the school year with a cute apple card for your teacher. Creative Maker Robyn shows you how to make a quick card with pencils, cardstock and Glue Dots. Whether you're telling your new teacher how excited you are to have them or you're saying "thank you" to an old teacher, this quick card will help you convey any message you want to send.
Designed by: Robyn
Time: 20-30 minutes
Level: Beginner
Size: Approx 9.5" x 4"
I can't believe it's already time to start getting ready to send my kids back to school. It always makes my kids more excited for the first day when they have a little gift to bring their new teacher, so here's a fun little apple card you can make with just a few supplies!
Here's what you need:

Cardstock - Red, Blue, and Green
Elementary style writing paper
Pencils
Scissors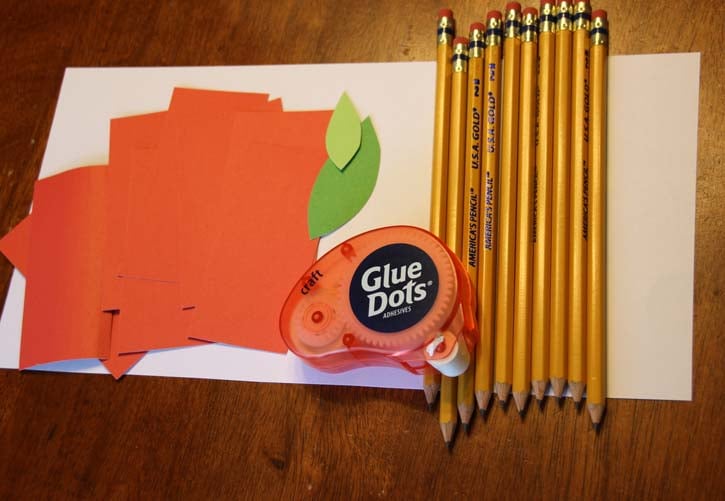 Here's what you do:
1. Cut and fold the blue paper to be the size of card you want. I folded mine to fit in a commercial size envelope at about 9.5" x 4". Take your red paper and cut it into rectangles approximately 2 inches wide and about 4 inches long.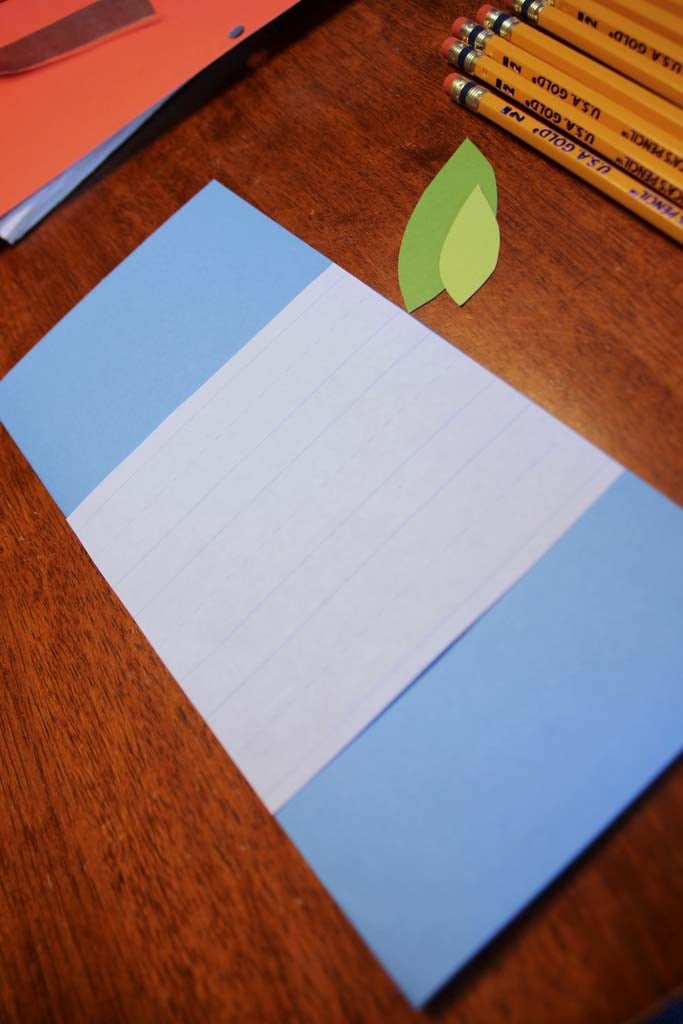 2. Roll the red paper around a pencil and adhere the ends together with Craft Glue Dots. Take the pencil back out. Take your red paper rolls and place a cut out apple shape on top of them. Trace the apple over the red rolled papers, and then cut each roll on the trace lines. When you place the red rolls together, they should take the shape of the apple.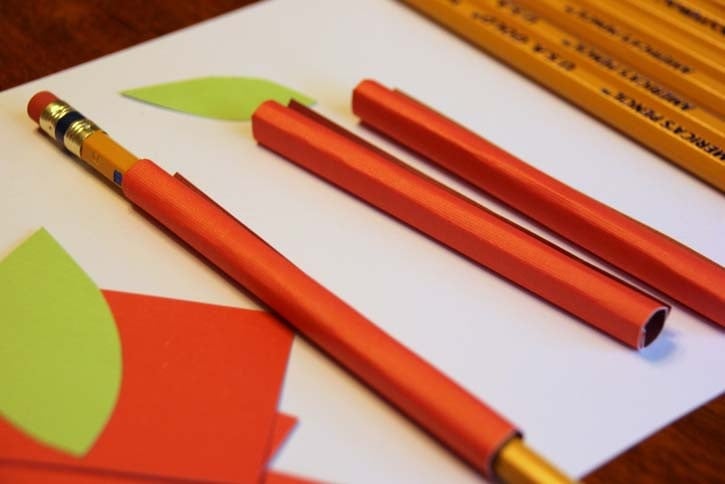 3. Adhere the red rolls to one another with Craft Glue Dots and place the pencils back into the red rolled papers. If the pencils slide out from the red rolls, place Craft Glue Dots on the inside of the red paper and press it against the pencil. This will help hold the pencils in place. Then, use Craft Glue Dots to adhere the red apple and pencils to the card.
4. Cut out a couple of leaf shapes from green cardstock to make leaves for the apple. Adhere to the top of the apple with Craft Glue Dots.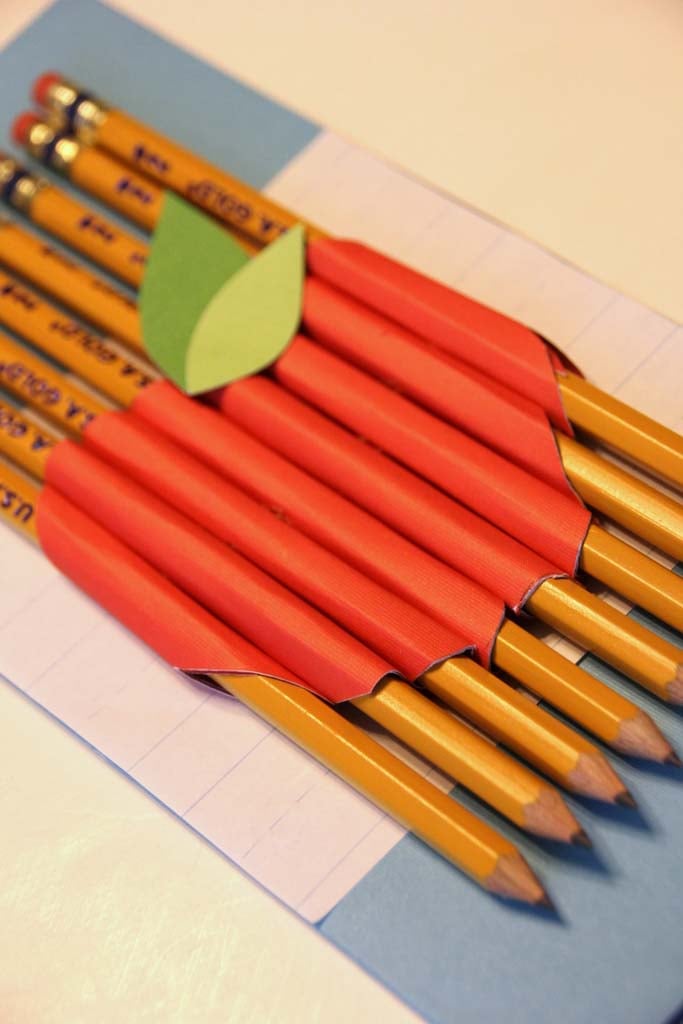 5. Finally, have your child write a small note to the teacher on the inside of the apple card about how excited they are to be in that teacher's class. It'll be a great start to the new school year.
This is such a fun little card and it gets your child excited and happy about going back to school. It's perfect to add a little gift card to as well.
~Robyn

Hi! I'm Robyn and blog over at Create it. Go! I live in beautiful Northwest Arkansas and love being outside. I'm a mom to five fun, crazy kiddos that I love, ranging in age from 16 down to 4. And I'm a wife to a man that I love laughing wtih! I love to create. I love papercrafting, working with wood, upcycles, repuposes, and DIY's, crafting anything in general, trying out new recipes, sewing, photography, you name it! I also like to pick up a good book and ignore those dishes and laundry that never seem to go away. haha My life is never boring and can almost always use some re-balancing and simplifying. It's not perfect, but I love it!