This fun Pocket Birthday Card is perfect for teenagers who appreciate receiving gift cards. The front pocket is perfect for a bit of cash or a store card. Choose papers to match the recipient's style or favorite colors. A large sized note card will give you plenty of room to write down kind thoughts. These generous pockets can also hold candy bars or small gifts!
Made by: Dawn Mercedes Barrett
Time: 20 minutes
Level: Beginner
Size: 5.25" x 5.25"
Here's what you need:
Brown lunch bag
White and colored card stock as needed
Other embellishments as desired
Ruler
Fiskars Paper Trimmer
Spellbinders Nesting Circles
Sizzix Big Shot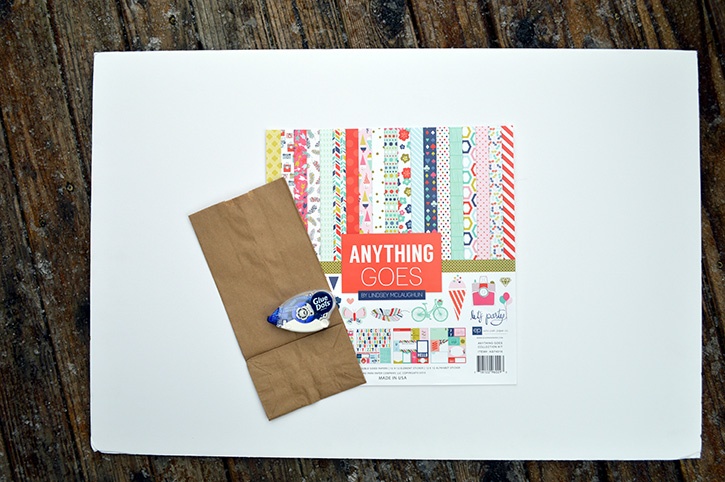 Here's what you do:
Fold the bottom of the brown lunch bag up on the crease line and trim off the open side so that it measures 5.25". Use Permanent GlueTape to adhere the side gusset closed on both sides.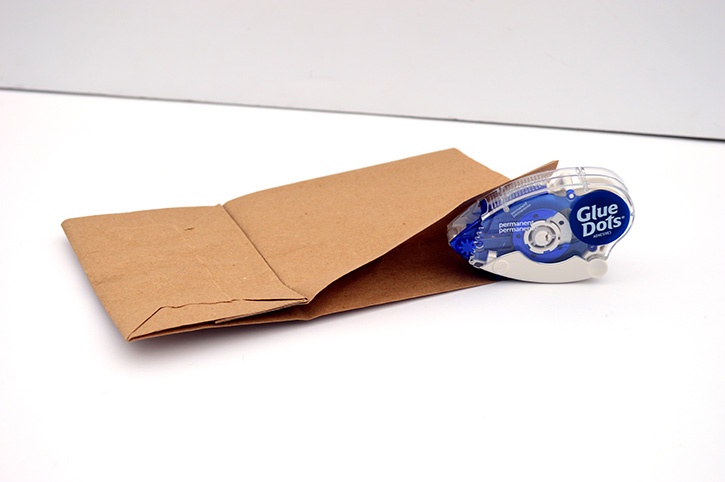 Choose your paper styles and cut them to size on a paper trimmer. The inner panel should measure 4 7/8" x 4 7/8". Unfold the front pocket and tape the inner panel down to the inside pocket area. Use Permanent GlueTape to seal the front pocket. Tip: Carefully run Permanent GlueTape down the left and right side, close to the edge, when you apply the adhesive.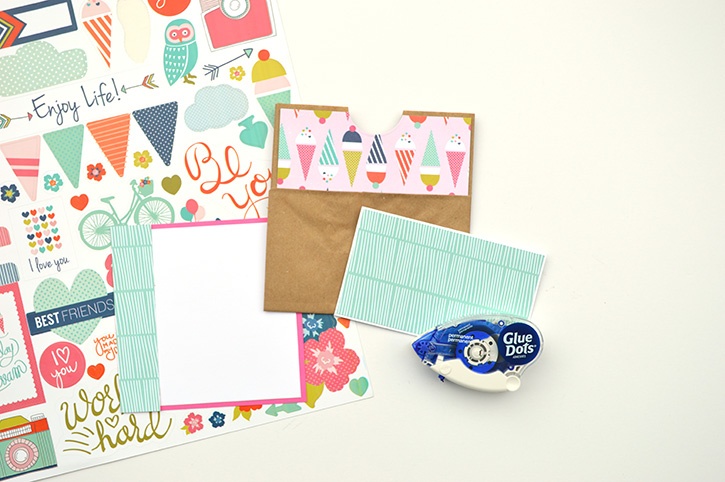 Decorate the front pocket with a piece of decorative paper that measures 4.75" x 2.75" The white mat measures 4 7/8" x 2 7/8".
Use a Spellbinders Circle die, or other circle punch, to cut out a partial circle on the open edge of the bag.
To create a note card insert, cut a piece of colored card stock to 4.75" x 4.75". Cut a piece of white card stock to 4.5" x 4.5". Cut a decorative accent paper to 1" x 4.75". Adhere these papers together by using Permanent GlueTape.
Use the die cut stickers from the Collection Kit along with other embellishments to finish the Pocket Birthday Card.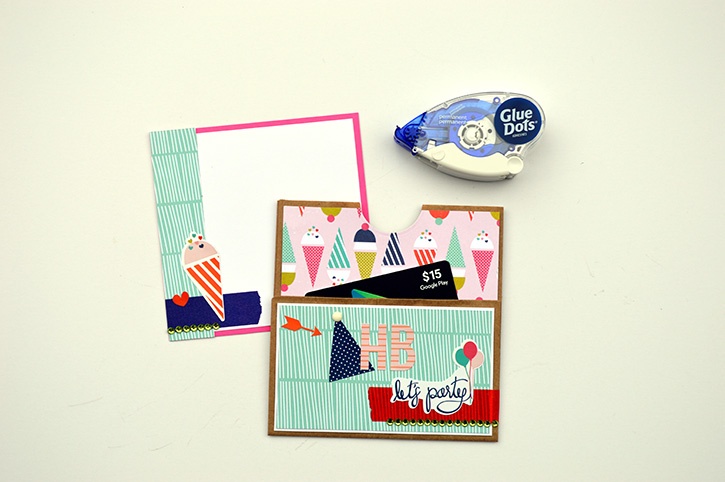 Dawn Mercedes Barrett is a designer who enjoys juggling a number of activities. Whether it is creating a card or object for home decor, whipping up a batch of fresh cookies for kids that drift through the house, or learning to enjoy the rigors of strengthening her body through running, she is your go-to crafter for help, ideas, and encouragement. Who says you (or your style) have to grow old and moldy? Dawn's up beat style and silly comments will keep you smiling and chuckling.