Create simple and elegant harvest pumpkin home decor with Glue Dots!
This harvest pumpkin project blends products from your craft room with products from your local home improvement store. If you've never worked with wood before, this project is a good start.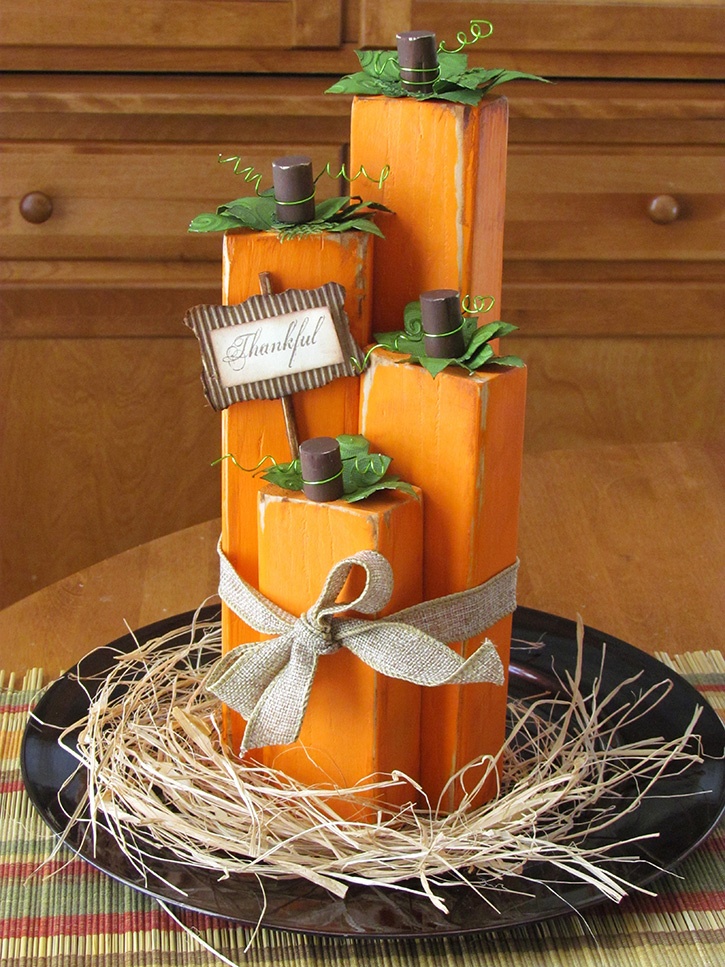 Here's what you need:
Glue Dots® Advanced Strength Dispenser or All Purpose Dots™
2" x 1.5" wood blocks (most home improvement stores will cut your wood to the proper lengths for free, just ask)
Orange paint
Brown paint
Brown distress ink
Green distress ink
Green card stock
Brown corrugated card stock
Beige card stock
20 gauge green wire
Jute ribbon
Green burlap scraps
2 wooden dowels, 1/4" and 3/16"
Embossing folder
Die cutting machine
Embossing machine
Stamped sentiment
Sander (handheld sander block or electric)
Sponge Brush
Here's what you do:
Cut and sand the pieces of wood in various lengths and then paint orange. The length of the wooden blocks photographed are 12", 10", 8" and 6".
When paint is dry, distress wood with sander.
Ink random edges of the wood with brown distressing ink.
Arrange pumpkins into a cluster and adhere edges of pumpkins together using 1" Glue Lines.
Wrap pumpkin arrangement together with jute ribbon, adhere with Craft Glue Dots and tie into bow.
Cut various sized leaves with a die cutting machine and green card stock.
Emboss leaves with folder of choice and apply green distressing ink on the edges.
Cut 1" pumpkin stem out of the 1/4" wooden dowel.
Paint pumpkin stems with brown paint and distress with sander.
Adhere various sizes of leaves and scraps of green burlap to the tops of the pumpkins using Craft Glue Dots.
Adhere pumpkin stems with Craft Glue Dots.
Wrap 20 gauge green wire around stems.
Cut a sentiment sign using corrugated card stock.
Stamp sentiment onto beige card stock using brown ink.
Assemble sentiment sign together with Craft Glue Dots.
Attach sentiment to the 3/16" wooden dowel using Craft Glue Dots and attach the dowel to the wooden pumpkins with Glue Dots Advanced Strength Dispenser.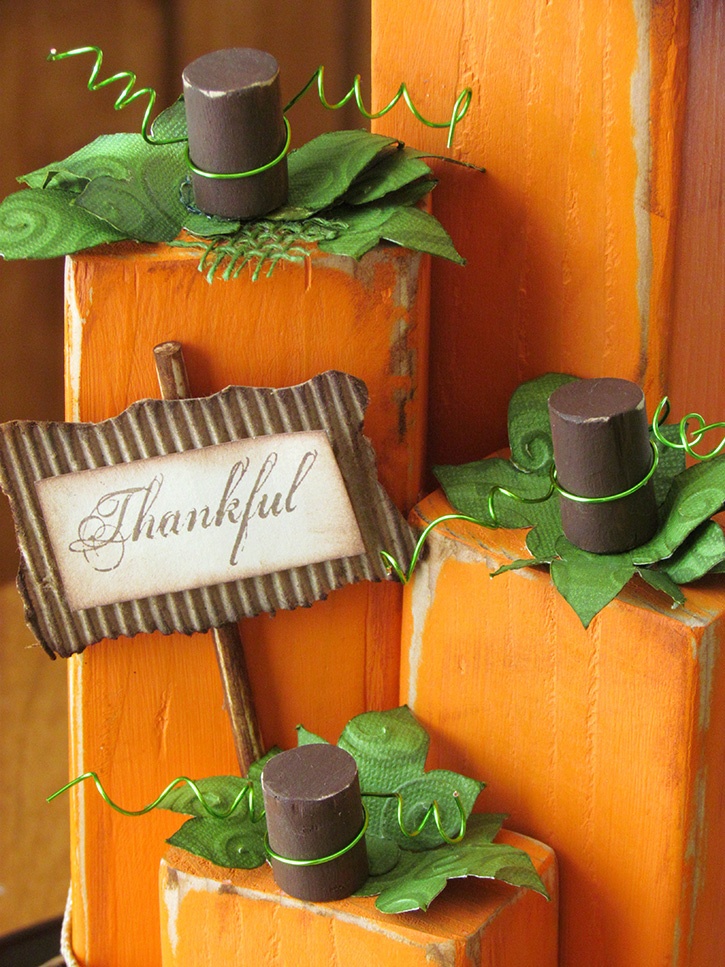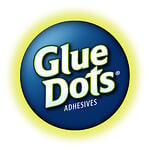 The Team at Glue Dots consists of three highly creative individuals who find new ways and uses for Glue Dots products for every day life. We hope you like what we create. :-)