Tell a teacher, tutor, coach or other important person, "Thank You For Helping Me Grow This Year!" This cute gift idea from Designer Dawn will be a sweet end to a great year!
Made by: Dawn Barrett
Time: Approximately 30 Minutes
Level: Intermediate
Show your appreciation for a teacher, coach, tutor or someone special who has made a positive difference in your child's life with this pot of sweetness!
Here's what you need:

8" skewers (3)
DCWV Prism Play Stack
Rolos caramels
Sentiment from Sweet n Sassy Stamps
Embellishments as desired
Wide ribbon (Approx 24 inches)
Twine
Washi tape or floral tape
3.75" Terracotta flower pot
Floral foam
Ink
Spellbinders Daisy Patch dies and Circle Nestabilities
Sizzix tag die
Scissors
Big Shot by Sizzix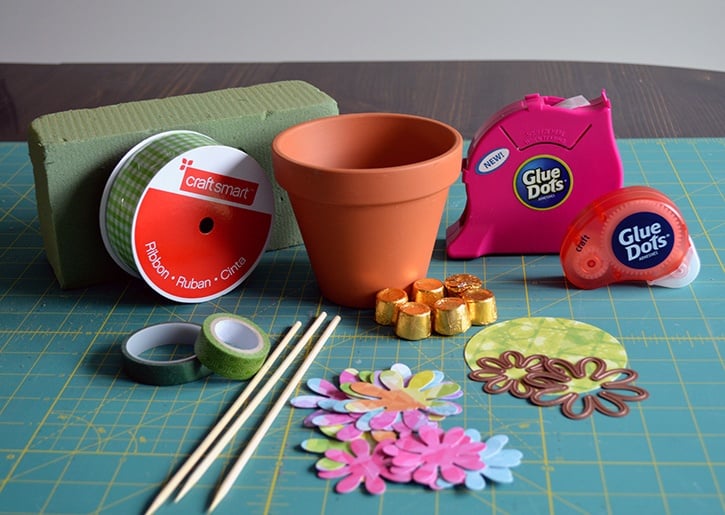 Here's what you do:
Cut 9 flowers of varying sizes out of your patterned papers using a flower die. Cut a 3.5" circle out of a coordinating paper. Wedge floral foam into the bottom of your flower pot to fill it about half way. Then, lay the 3.5" circle paper inside the pot to cover the foam. Use washi tape, or floral tape to cover the skewers.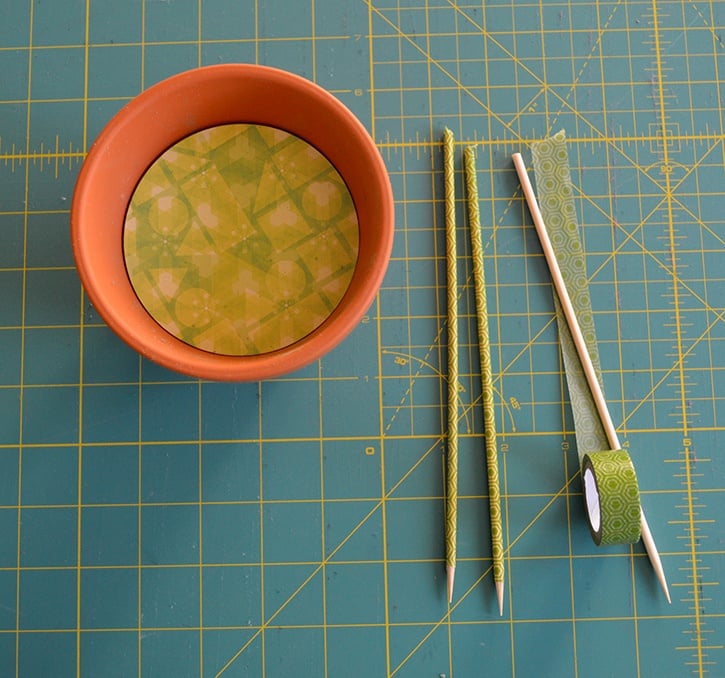 Use Craft and Pop Up Glue Dots to sandwich the paper flower cut outs around the skewer. Use Removable Glue Dots to adhere a Rollo candy in the center of each flower. Push the finished flowers through the paper and floral foam.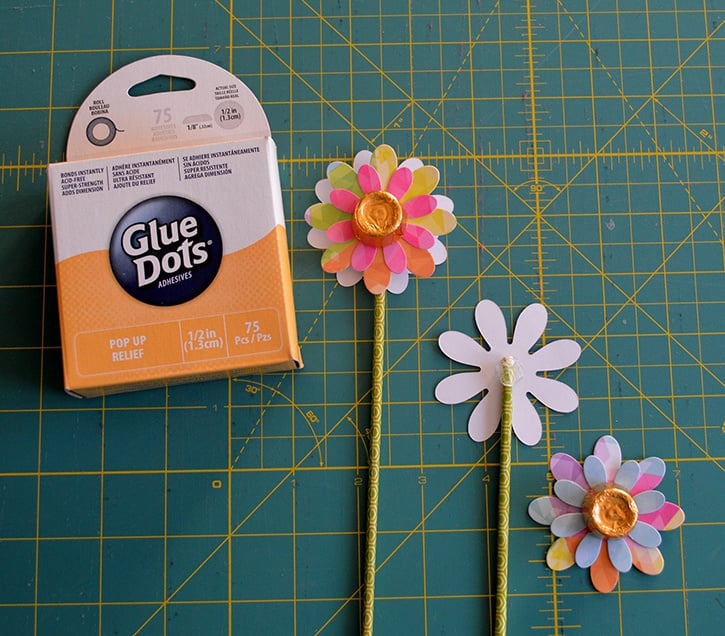 Add a wide ribbon around the flower pot and tie into a bow. Use 1" Glue Lines and Mini Glue Dots (shown in the Desktop Dispenser) to secure the ribbon in place. Add additional ribbon around the skewers/flower stems to create leaves.
Make a tag using patterned paper and embellish with twine, rhinestones, or with other embellishments as desired.
Optional: Add a note to the tag that says, "Thanks for helping me grow this year!
Fill the pot with Rolos and you're done!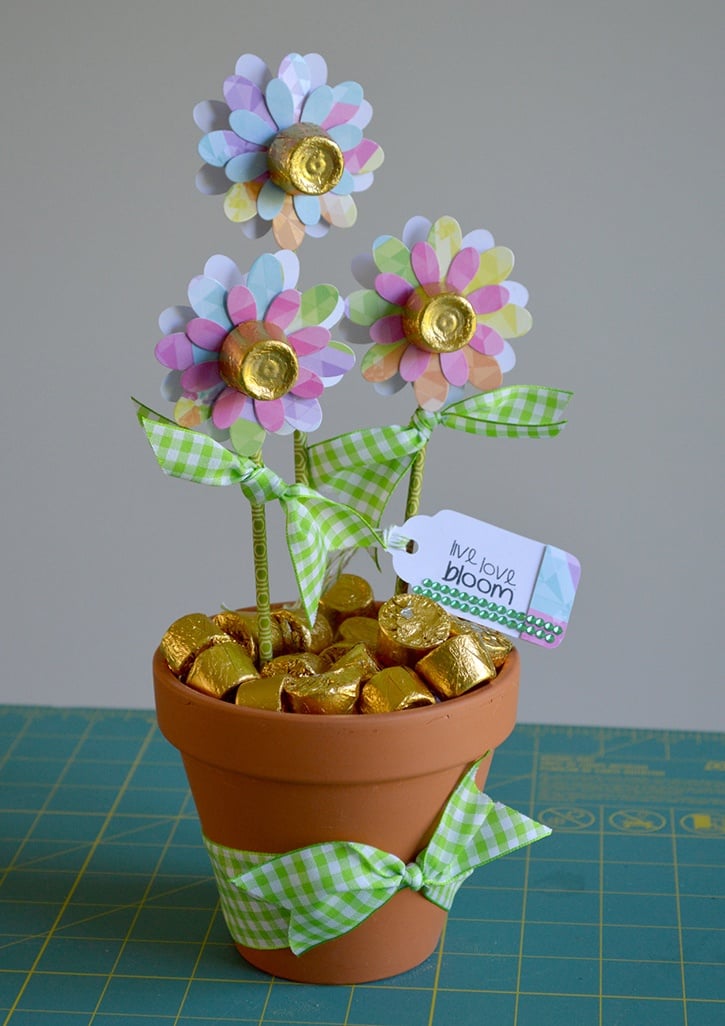 Dawn Mercedes Barrett is a designer who enjoys juggling a number of activities. Whether it is creating a card or object for home decor, whipping up a batch of fresh cookies for kids that drift through the house, or learning to enjoy the rigors of strengthening her body through running, she is your go-to crafter for help, ideas, and encouragement. Who says you (or your style) have to grow old and moldy? Dawn's up beat style and silly comments will keep you smiling and chuckling.