Craft Cuts offers a large assortment of letters and shapes to design unique and personalized projects like this yoga sign for a home studio.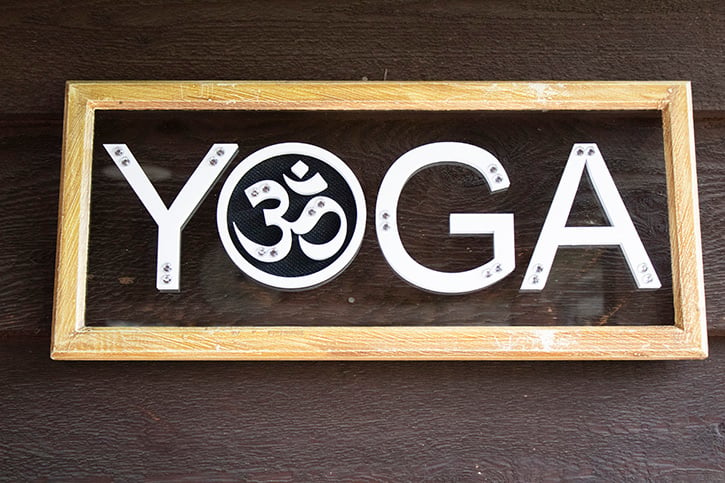 Designed by: Danielle Hunter
Time: 1 hour
Level: Quick and Easy
Size: 9 ¾" x 21 ¾"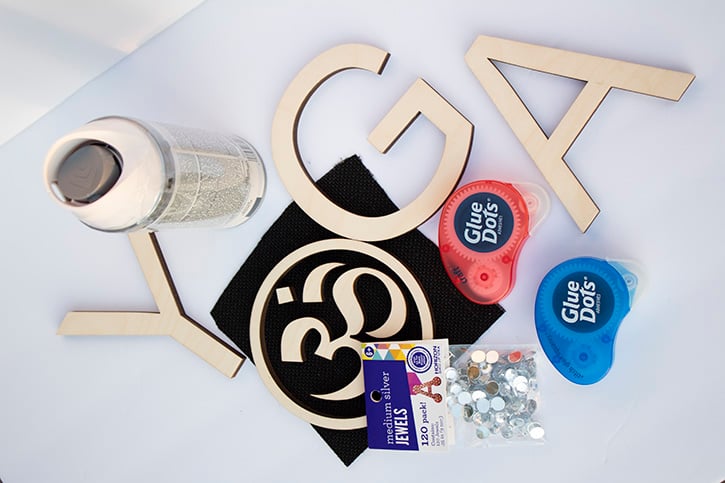 Materials:
Directions:
Spray paint the front and back of each plywood letter and shape. Apply 3 coats of paint onto the front of your letters. Allow drying time in between coats.
Use Glue Lines to secure glass to frame.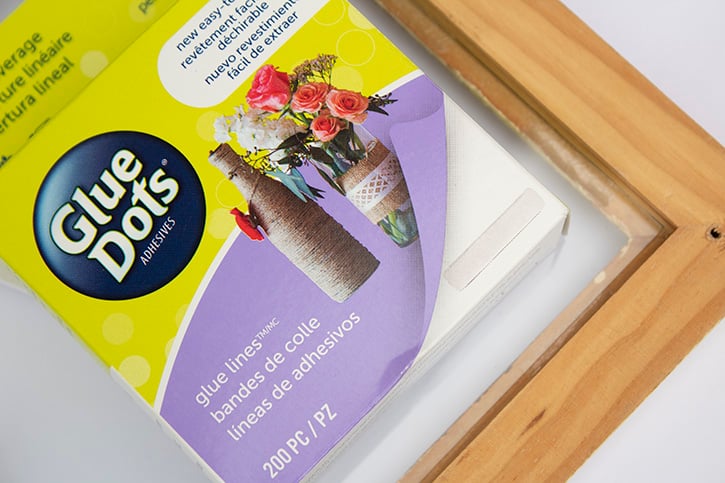 After letters are dry, trace the circle of the OM symbol onto the burlap paper and cut out.
Apply Glue Squares to the back of the circle shape and attach the burlap paper.

Attach jewels to letters and shape with Craft Dots.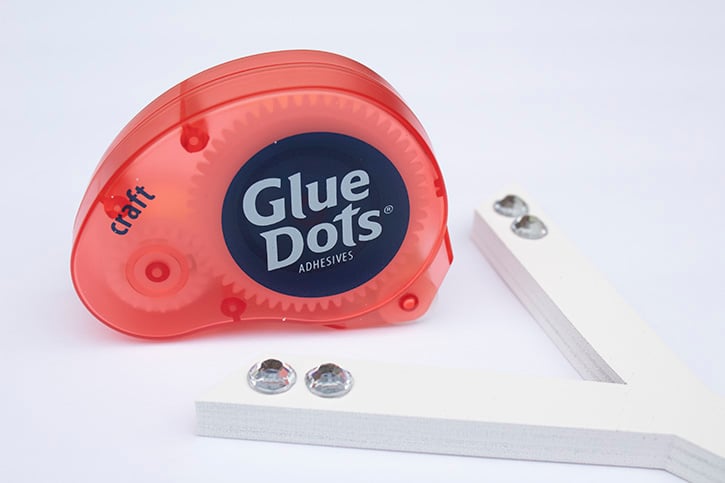 Use Glue Squares and Craft Dots to attach the rest of the Om symbol onto the front of the burlap paper.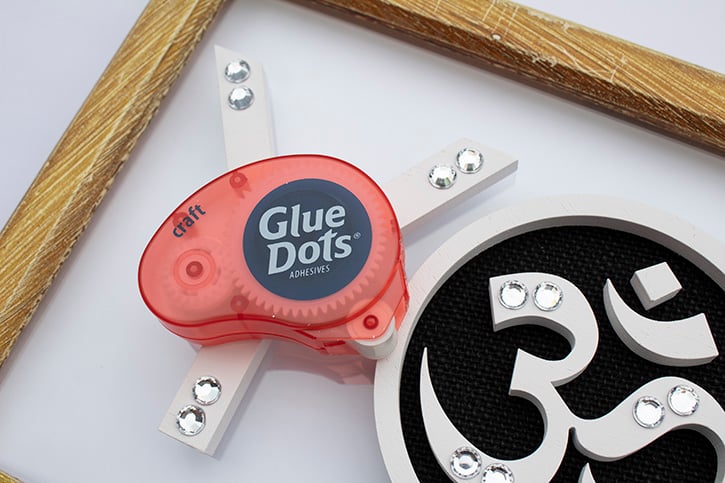 Use Craft Dots to attach the Y, G A and Om symbol to the glass.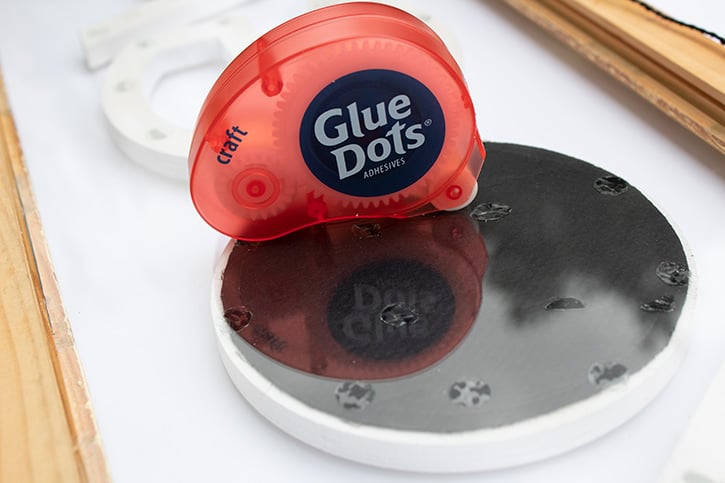 ~ Danielle

Danielle Hunter is a multitasking mom of two creative girls. She works in human resources for a non-profit organization and is a yoga teacher in training. She lives in Northeast Ohio and has been dedicated to crafting since childhood. Danielle completed her first scrapbook at the age of four, was a scrapbooker-for-hire for several years, and has shared her knowledge in a classroom setting. She enjoys turning trash to treasure, making crafts for kids, and creating artistic projects with bold colors and fun designs. Danielle joined the very first design team for Glue Dots in 2010. Her projects have been featured in Craft Ideas and CardMaker magazines, as well as websites such as Reader's Digest, HGTV, and Crafting a Green World.