Create your own "Gather" sign with a few supplies and a homemade stencil with Glue Dots® and paper. Removable Glue Dots allow you to move and reposition the stencil until you have it positioned to your liking. You can use an electronic die cutting machine to create your stencil, or just print it out on paper and cut it out by hand.
Made by: Samantha Taylor
Time: 45-60 minutes of active time plus drying time
Level: Intermediate
Size: 16" x 6"
Swapping out the "a" in "gather" for a festive fall leaf adds a little something special to this home décor piece.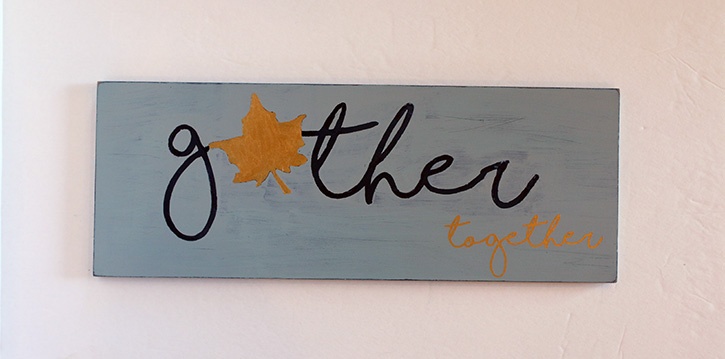 Here's what you need:
16" x 6" board
Paint (I used Tattered Angels Décor and DIY Paint and Ranger Adirondack Paint)
Fine grain sandpaper
Paintbrush
Stencil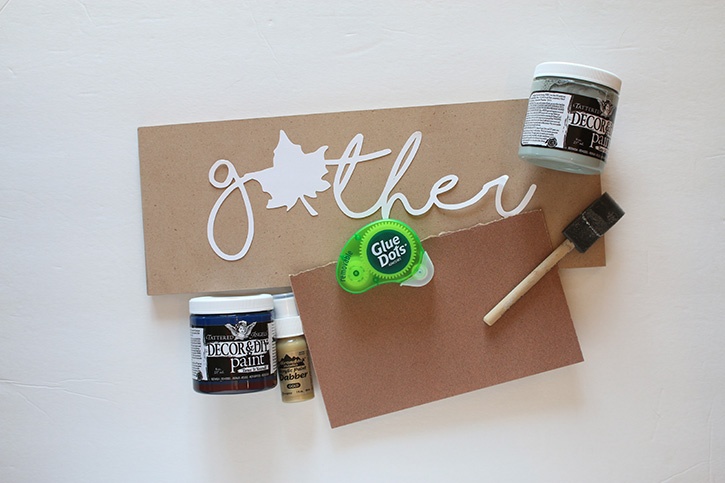 Here's what you do:
Paint the entire board in the color that you want your letters to be. Let dry.
Cut a stencil from a thick piece of paper that says "Gather".
Add Removable Dots to the back side of the stencil and place into position.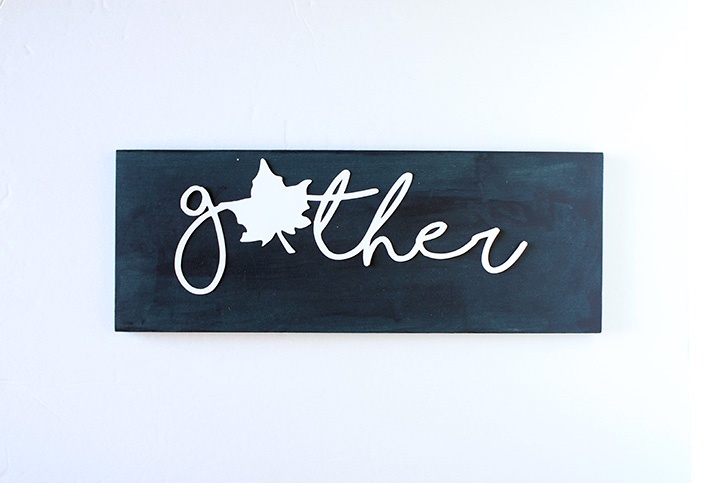 Paint the entire board with a second color.
Remove stencil (and Glue Dots) immediately when done painting. Let dry.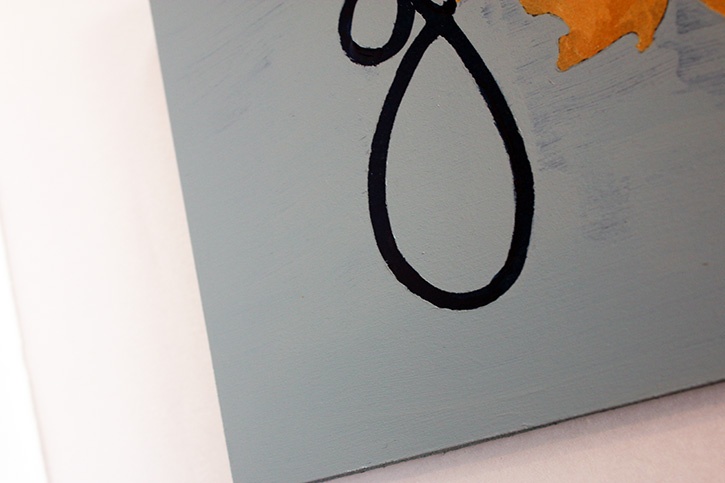 If you would like to add an additional color (in this case the gold leaf and "together"), cut an additional stencil, adhere with Removable Glue Dots and paint the stenciled area with the 3rd color of paint.
Use a fine grained sandpaper to distress the finished sign by removing some of the all over paint color on the front and edges of the board.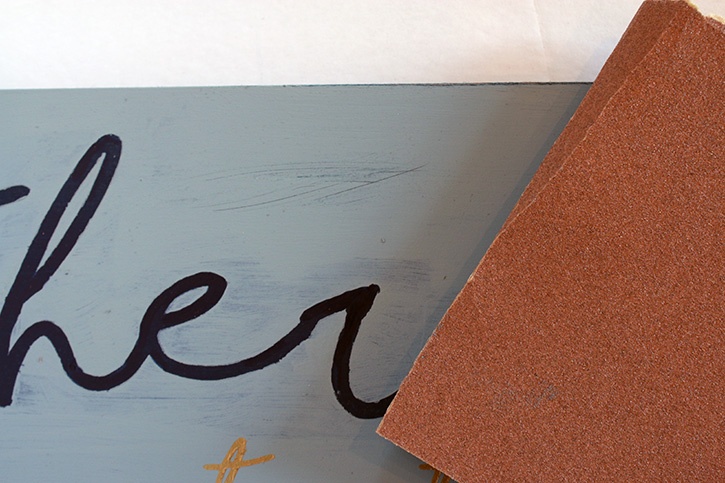 The possibilities are endless with a little bit of paper, paint, and Removable Glue Dots.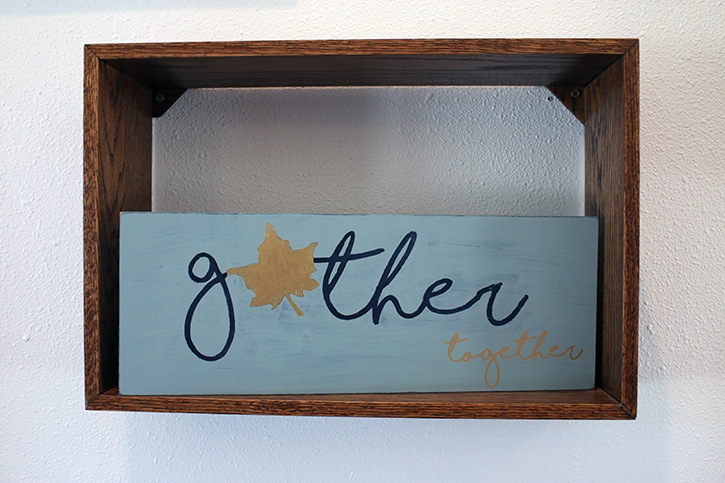 ~Samantha

My name is Samantha Taylor and I have a passion for combining crafting and creativity to beautify life. I live in a small town in rural Iowa with my husband and 2 boys (all 3 of whom you'll see featured in my projects). I'm a paper crafting fanatic who also loves photography. I enjoy making lay outs, cards, mini albums and home decor items, party decorations, and crafting with my kids. My favorite thing about crafting is getting to connect with so many people all over the world who also love creating pretty things and preserving memories. You can find more from me at www.taylorstamped.blogspot.com. I am so excited to share with you my love for the many uses of Glue Dots®!