Grandparents love to show off their grand kids. Make it easier for them by creating this accordion brag book. Fill it with cherished photos of the kids for their Granny this Mother's Day!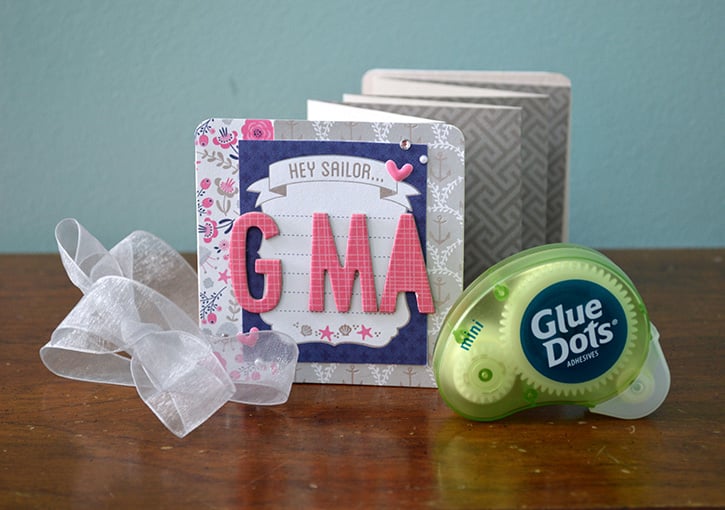 Made by: Dawn Mercedes Barrett
Time: 1 hour
Level: Moderate Handiness
Size: 4" x 4" square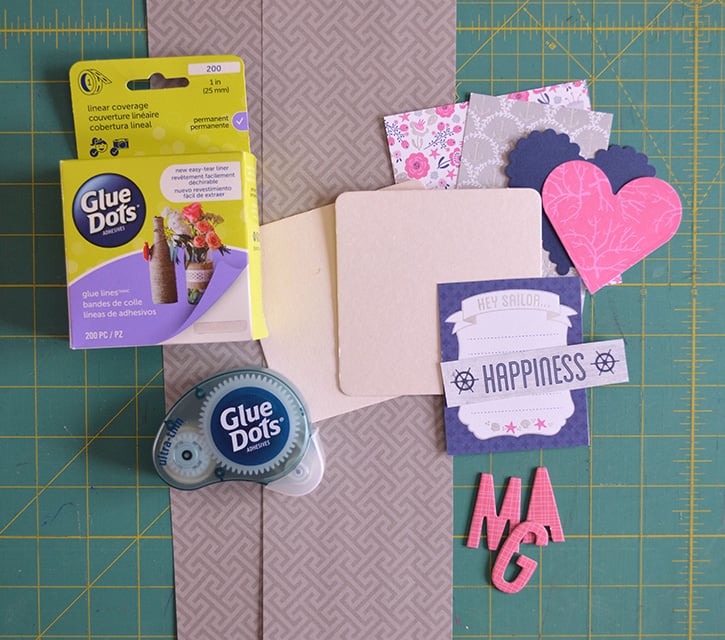 Supplies:
Patterned paper
Two 4" square coasters (or chipboard pieces)
Other embellishments as desired, such as enamel hearts (from Eyelet Outlet), bling and pearls
Bella Blvd chip board letters
1 yard of 1" grey organdy ribbon
Paper cutter
Rotary cutter
Quilting ruler (6" x 24")
Scissors
Pencil
ScorPal scoreboard
Use the long quilting ruler and the rotary cutter to slice the 11 x 17 patterned paper into two 3.75" strips. Score every 3.75" on the scoreboard.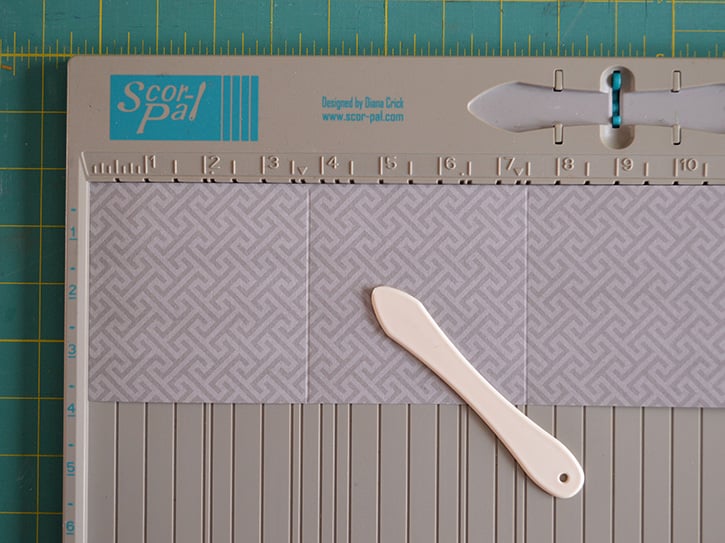 Each piece will have 4 sections. On one piece, add ½ inch section before trimming with your paper trimmer. Use Glue Lines to secure the ½ " extra section to the start of the other paper piece.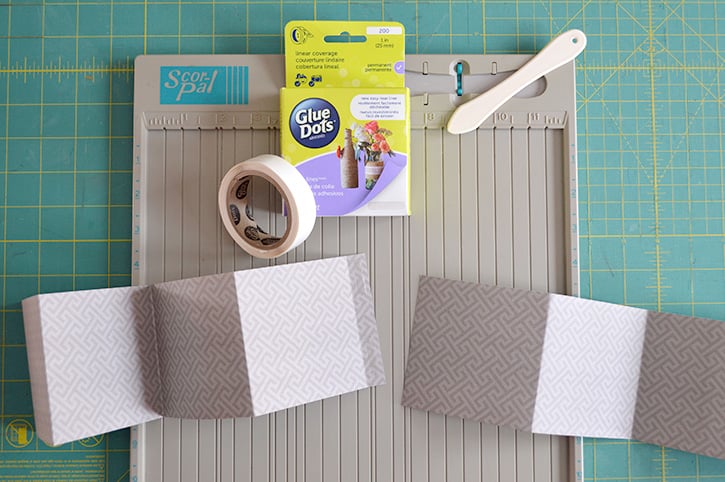 Paper pads have some great printed panels in their stacks. Use Ultra-Thin Dots and other dots to embellish the front and back of the brag book.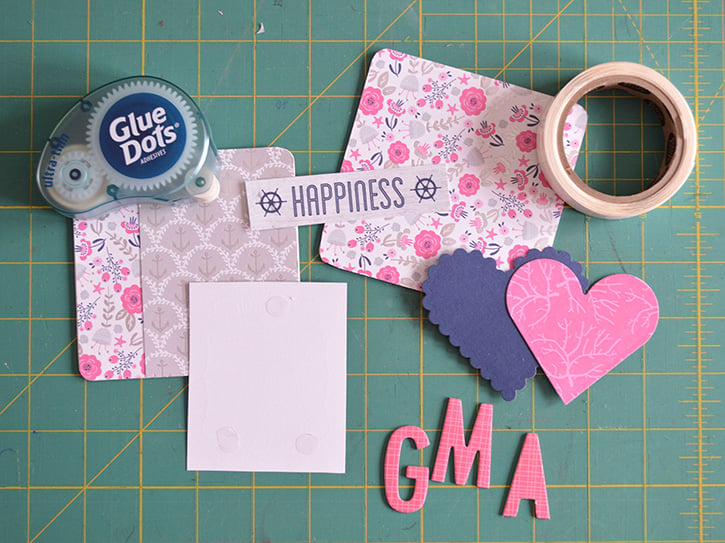 Use Glue Lines to add the accordion pages to the inside front and inside back panel.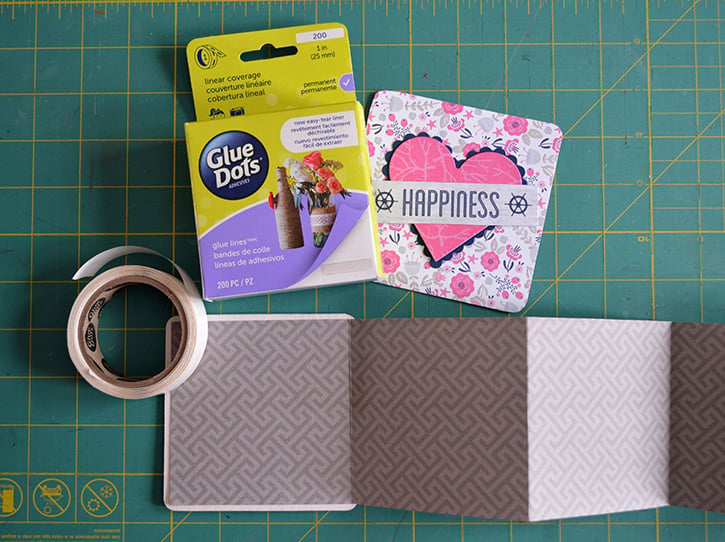 Use chipboard letters to personalize the front of the brag book.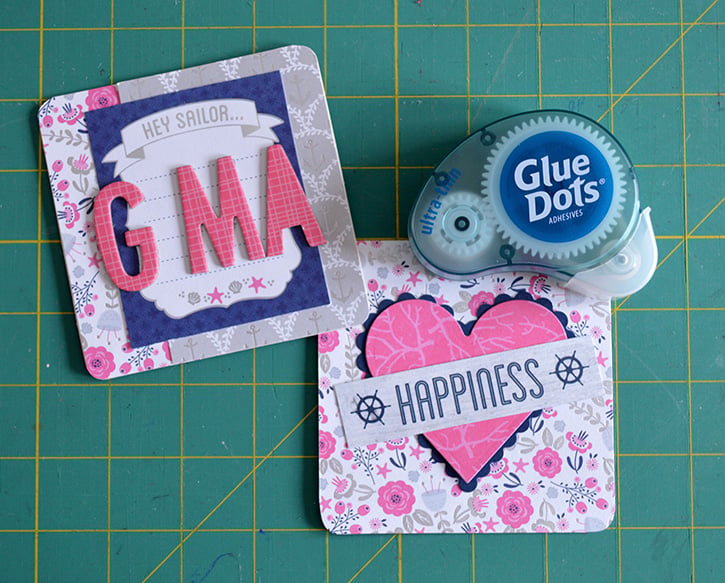 Add other embellishments such as bling, pearls and enamel shapes with Mini Dots to finish the look.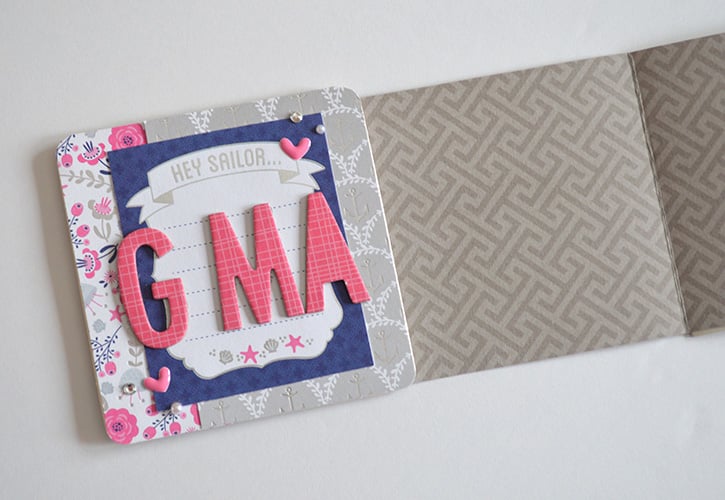 Add fun pictures of the grand-kids on each of the accordion panels. Ultra-Thin Dots keep the layers thin! Tie an organdy ribbon around the book when it is closed to keep the brag book closed.
Tip: Organdy ribbon, which is sheer, works great to keep the book closed, while allowing the embellishments to be visible.
Delight your grandmother with new pictures of the kids. This book can easily slip into her purse and be pulled out to brag about the grand-kids to all her friends.
~ Dawn

Dawn Mercedes Barrett is a designer who enjoys juggling a number of activities. Whether it is creating a card or object for home decor, whipping up a batch of fresh cookies for kids that drift through the house, or learning to enjoy the rigors of strengthening her body through running, she is your go-to crafter for help, ideas, and encouragement. Who says you (or your style) have to grow old and moldy? Dawn's up beat style and silly comments will keep you smiling and chuckling.