I don't know about you, but I never really know how to decorate for New Year's Eve. Well, today I am sharing a great way to take those Christmas trees that you already have out at this time of year and transform them into your New Years Eve decor by making a Midnight Kisses tree! Perfect to share those New Year's Eve kisses at midnight!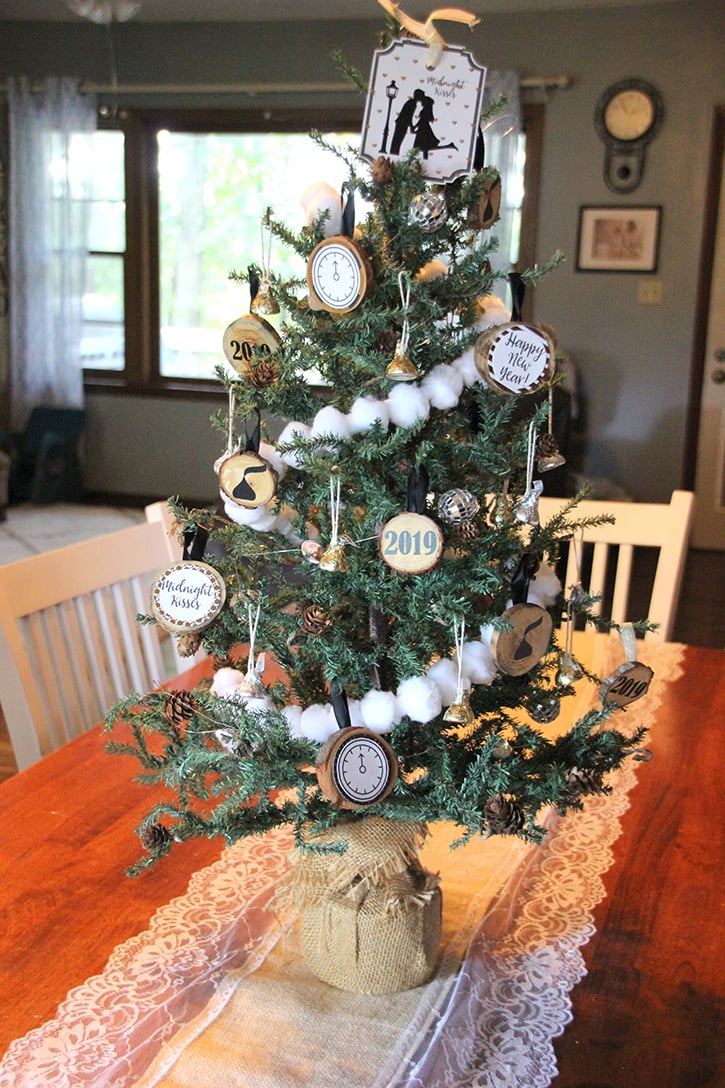 Designed by: Robyn
Time: 30-45 minutes
Level: Moderate Handiness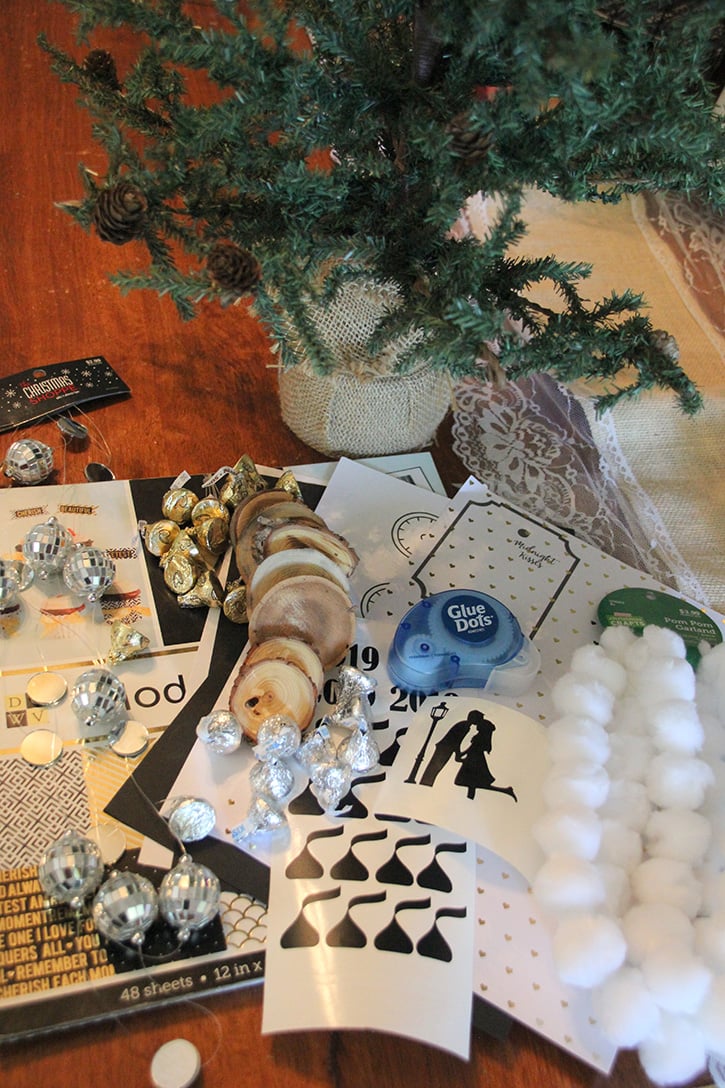 Materials:
Christmas tree (I used a tabletop size)
Cardstock
String/Twine
Hershey's kisses
Vinyl
Wood chips
Garlands/Accessories
Vinyl cutting machine
Printer
Punch or scissors
Directions:
Print out designs on cardstock to put on wood chips. (I did the words "Midnight Kisses, Happy New Year, and a clock.)
Cut out vinyl kiss shapes and any other designs you want. (I also did a cute couple to put on my tree topper as a little tag.) Attach them to your cardstock.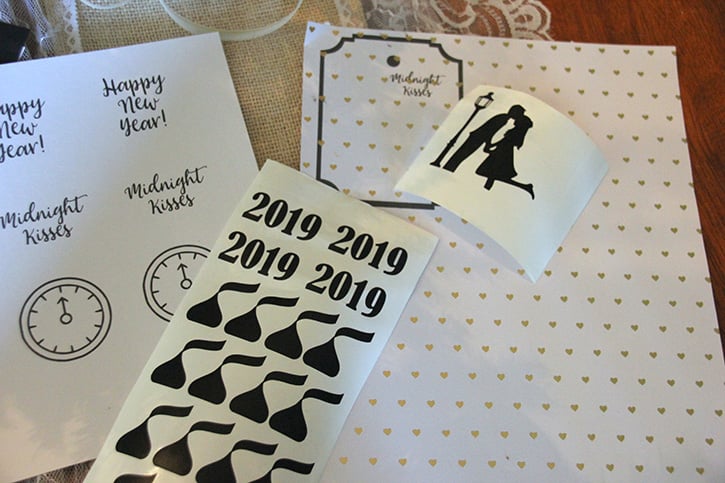 Punch or cut out your designs and adhere them to wood chips using Permanent Dots.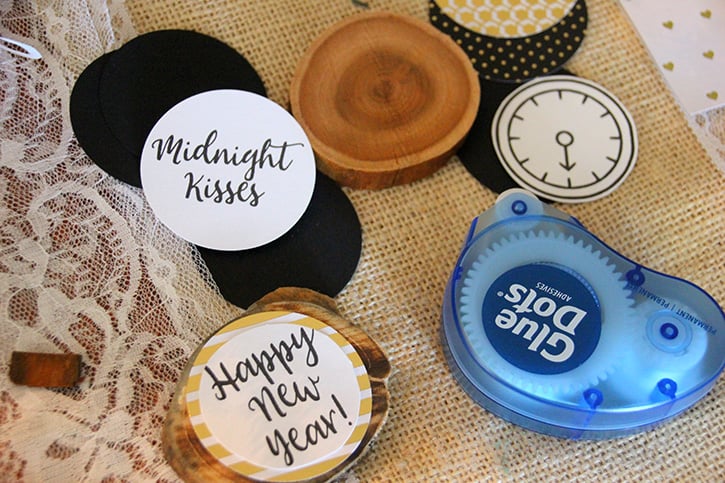 Cut your string into strips to make the hanger for your Hershey's Kisses and your other ornaments. (I used black ribbon for my wood ornaments just to mix it up. Be sure to use whatever materials you have on hand and customize this tree to make it your own!)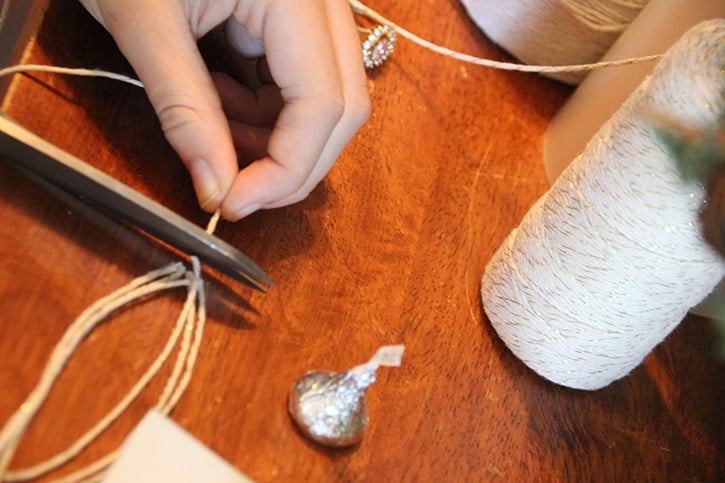 Use your Permanent Dots to adhere the string to a Hershey's kisses. My wood ornaments had holes to run the twine through, but if yours do not, add Permanent Dots to the back to attach the twine to.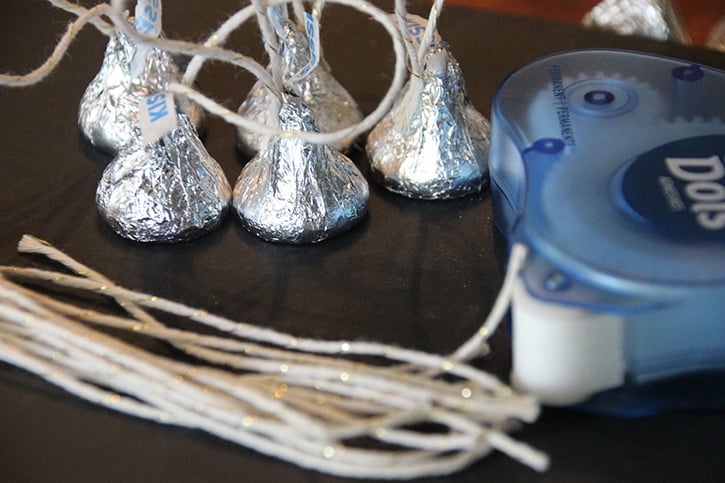 Now you're ready to decorate your tree! Drape your garland around your tree first.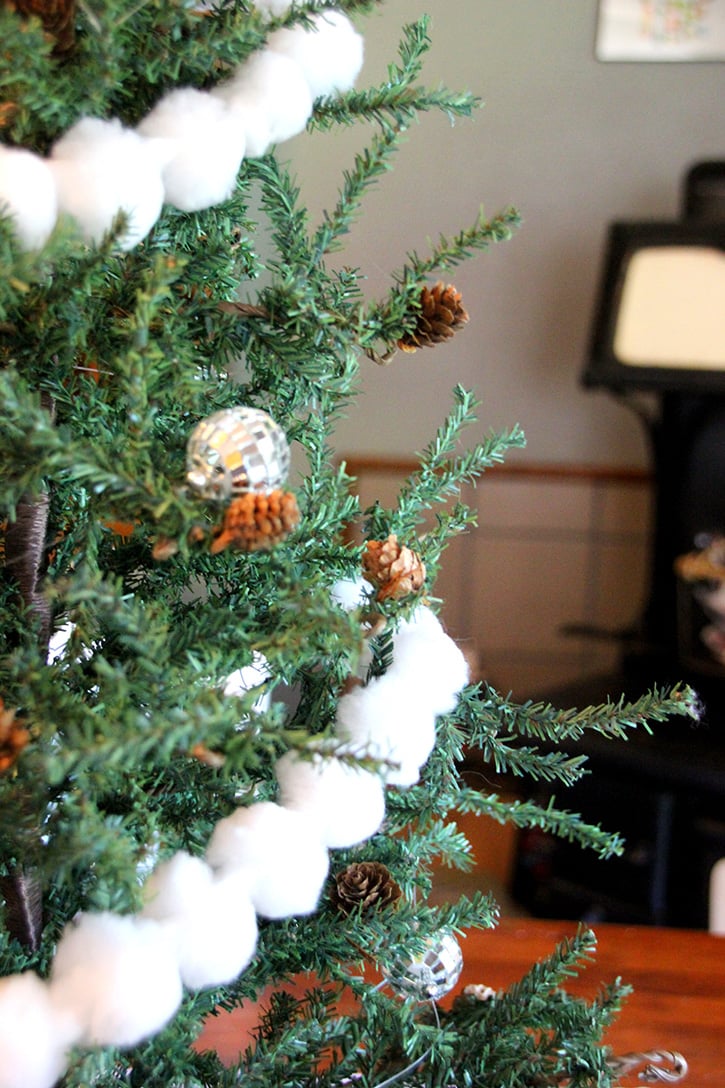 Then take all of your wood chips, Hershey kisses, and any other ornaments, and hang them from your little tree. Add your Midnight Kisses tree topper to the top.
This is such a fun idea for adults or for families. Kids can take a kiss off the tree at midnight and feel like they are part of the New Year's Celebration too!
~ Robyn

Hi! I'm Robyn and blog over at Create it. Go! I live in beautiful Northwest Arkansas and love being outside. I'm a mom to five fun, crazy kiddos that I love, ranging in age from 16 down to 4. And I'm a wife to a man that I love laughing wtih! I love to create. I love papercrafting, working with wood, upcycles, repuposes, and DIY's, crafting anything in general, trying out new recipes, sewing, photography, you name it! I also like to pick up a good book and ignore those dishes and laundry that never seem to go away. haha My life is never boring and can almost always use some re-balancing and simplifying. It's not perfect, but I love it!