Start the party 12 hours before ringing in the New Year with this countdown pie treat box. Have the kids open one treat box every hour until you hit the final hour. It can encourage learning numbers and patience. Plus, it is something for them to look forward to every year. Combining some fun cardstock with a few Glue Dots® makes this project easy to put together.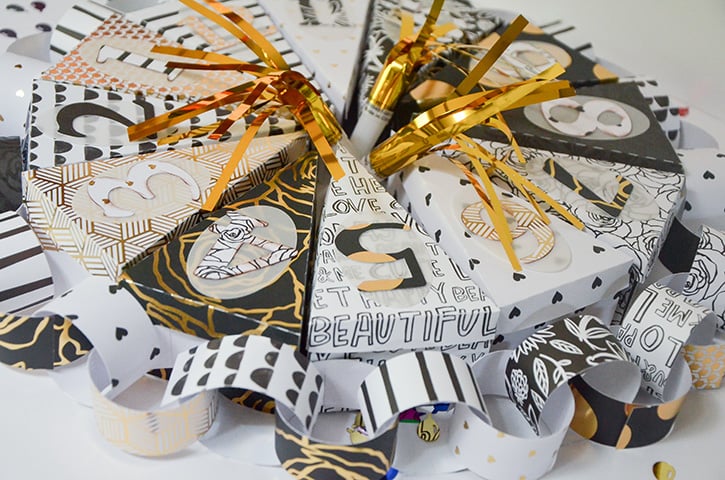 Designed by: Grace Tolman
Time: About 1 ½ hours
Level: Moderate Handiness
Size: Pie boxes- 12" x 12" x 2"; Each pie box- 2 7/8" x 5" x 2"; Paper Streamer- 46" x 1"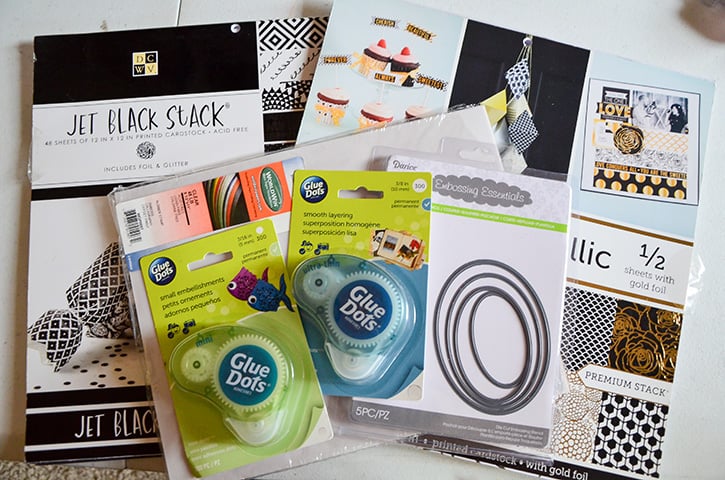 Tools:
Ink
Oval Die cuts
Manual die cut machine
Electronic die cut machine- Cameo, Silhouette
Pie Box file- Silhouette Design Store
Bone Folder
Paper Trimmer
Scissors
12 Pattern papers
Vellum
Directions:
Download the pie treat box and open the file inside the Silhouette design store. Reduce the size of the box to about 3" long. Add a number using the text option.

Place one paper at a time on your cutting mat and run it through the die cut machine. Change the number every time you run a new paper. Make sure to note the orientations of the papers as well, especially with the papers that have words on it.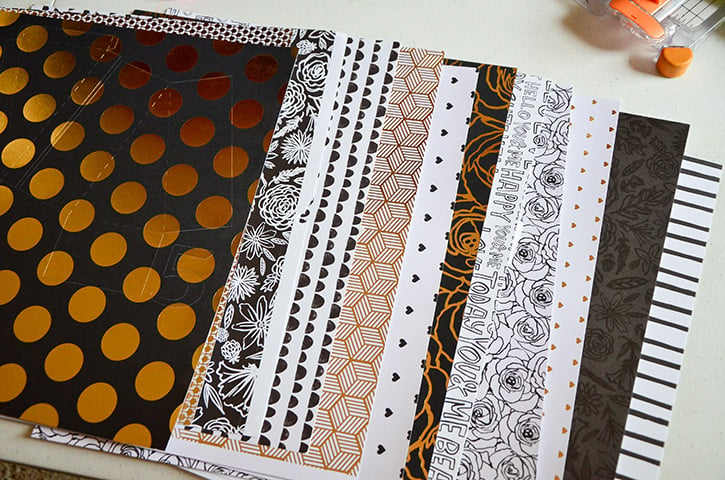 Once you've cut out all 12 pie treat boxes and the numbers, assemble the boxes using Mini Dots.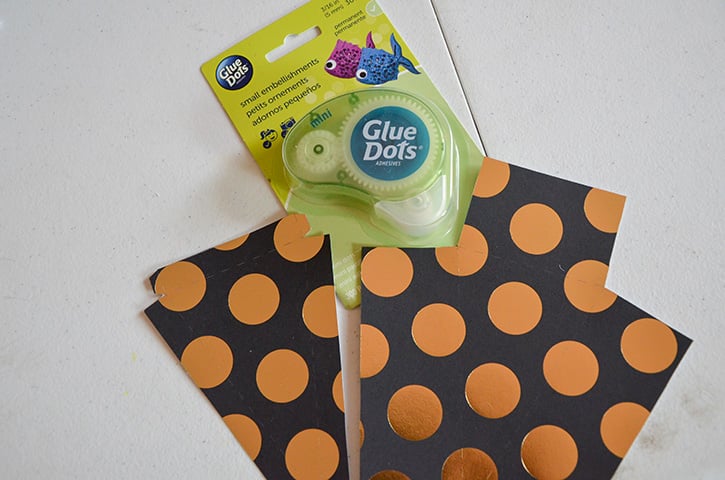 When all boxes are finished place them together in a circle.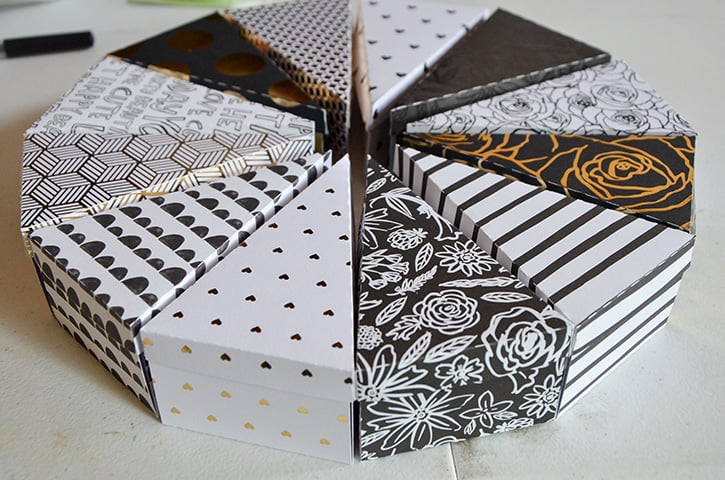 Run the vellum through the manual die cut machine using the smallest oval die in the set. Create 12 vellum ovals.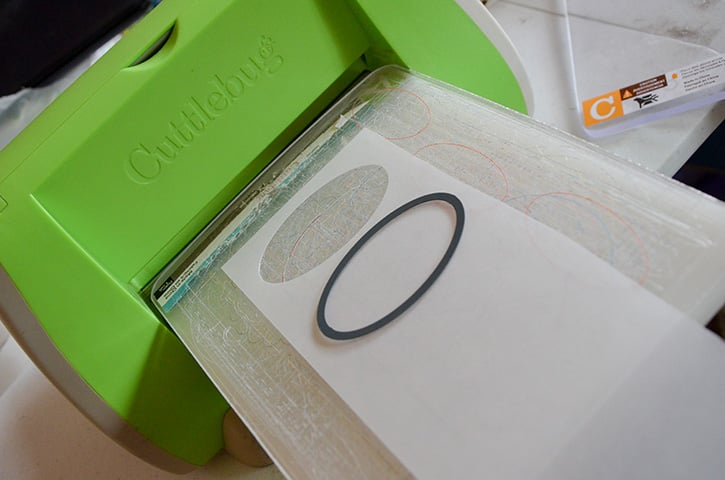 Ink the edges of each cut out number with the ink and adhere to the vellum using more Mini Dots.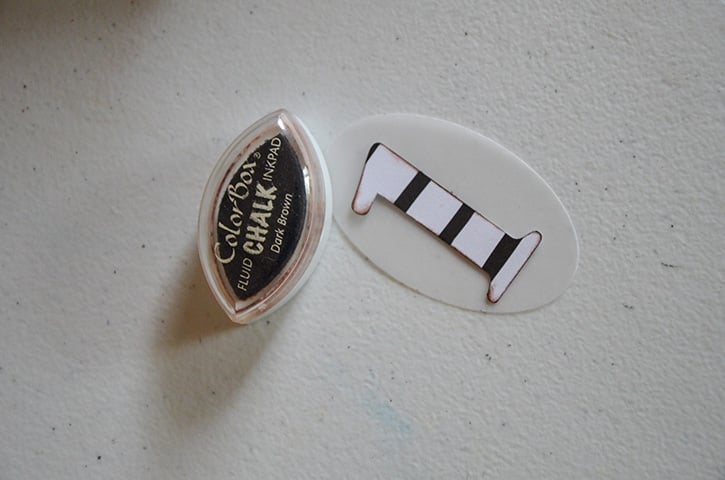 Add the vellum to the top of the pie treat boxes with Ultra-Thin Dots.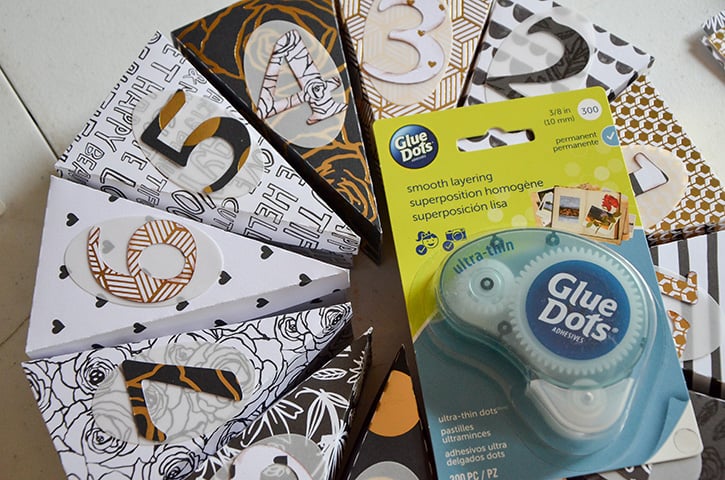 Cut out 1" x 6" strips from the scraps of the pattern papers used for the treat boxes.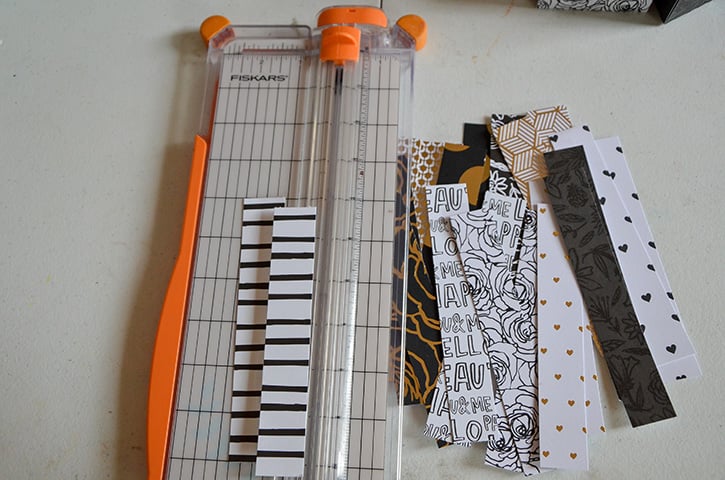 Roll the strips onto themselves and adhere the ends with Ultra-Thin Dots, creating a loop. Thread another strip through the circle strip and adhere the ends with more Ultra-Thin Dots. Continue the process until you've created a chain long enough to go around all of the treat boxes.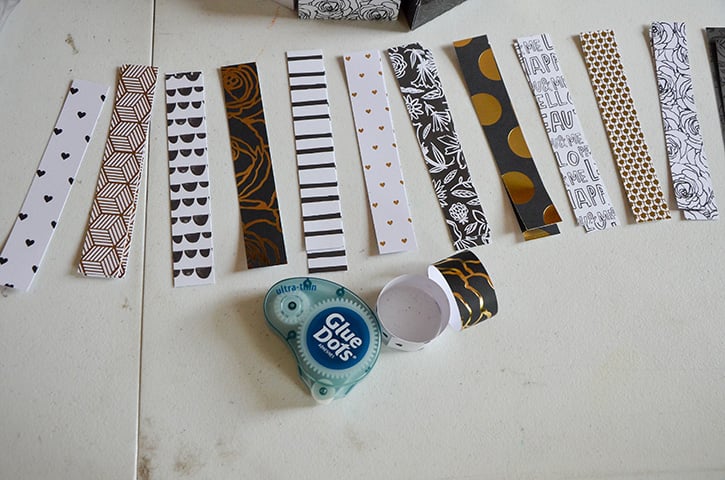 Set on a table or a place where the kids can easily access the boxes. Insert some treats and toys in each box and start the party 12 hours before midnight.
~ Grace

I'm a mom to a 10 year old boy and an 8 year old girl. Therefore my life is usually filled with learning, new discovery, bribery and driving to and from all of our activities. I have a loving and very supportive husband of 11 years. When the kids have gone to bed at night, my time is spent crafting while catching up on my favorite shows and movies. I also enjoy reading, window shopping, knitting and perusing blogs for inspirations. Three years ago we moved to Colorado from California and we are enjoying our new environment. I feel very inspired with my new home, my new scrapbook space and the mountain views. Although I've been doing some type of scrapbooking since grade school, I only started to scrapbook seriously after my son was born. When he was born I knew I would be staying at home with him but coming from a fast paced sales job I was afraid I would ran out of things to do during the day. Little did I know that with newborns you won't have any time to do anything else. Anyways, after going through a basic scrapbooking class I was hooked and haven't stopped scrapping since.