Make an adorable mini snowman ornament for your gifts, tree or add to a card!
Made by: Donna Budzynski
Time: 25 minutes
Level: Beginner
Here's what you need:
Wood Craft Sticks 2 sizes – 4 ½" x ½" and 2.56" x 0.37"
Mini Black Buttons
Red Jute
Natural Jute
Cardstock White, Orange
Embellishments – Snowflakes or gems
Deco Art Americana Paint – Lamp Black, Snow (Titanium) White
Black Marker
Paper Trimmer
Scissors
Paint Brush
Here's what you do:
Trim white cardstock 1" x 3".
Using Ultra-Thin Dots adhere cardstock to sticks, just on one side.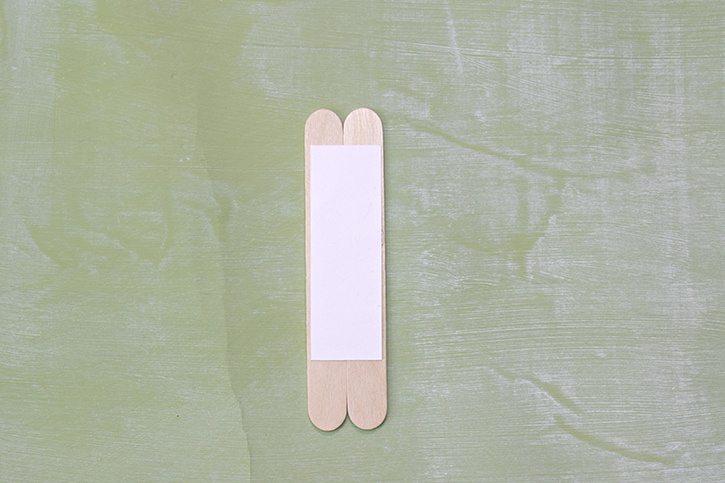 Trim jute to about 4". This will let ornament hang about 2".
Add Ultra-Thin Dots to the back of cardstock and wood sticks.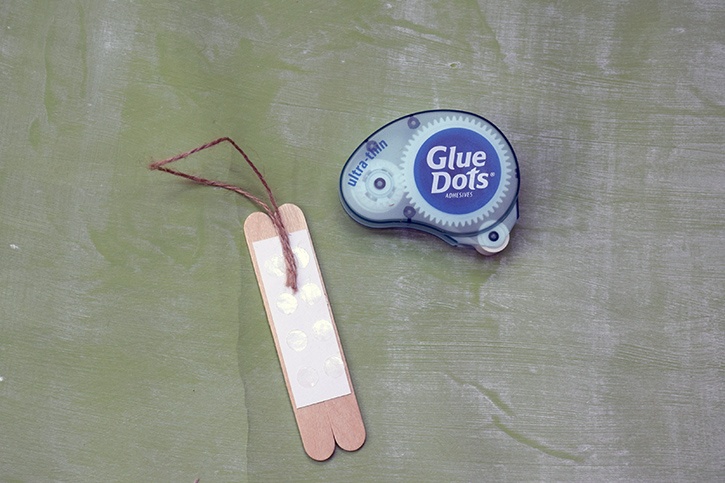 Adhere jute to top of the Glue Dots and then adhere wooden sticks over the top.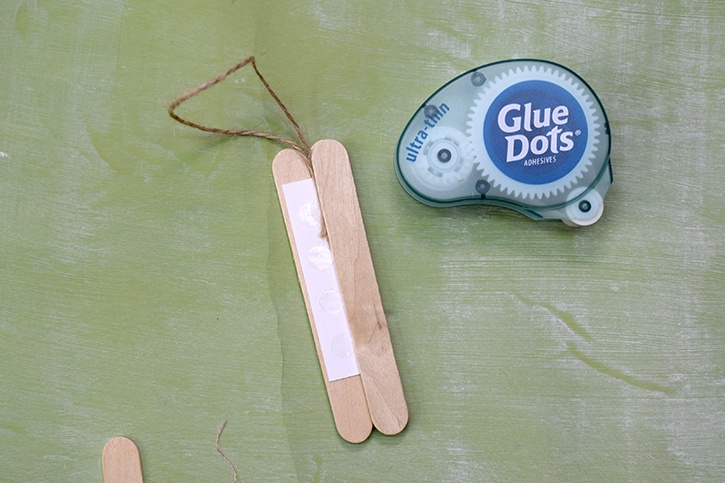 Using Glue Lines, adhere smaller wood stick horizontally for brim of hat.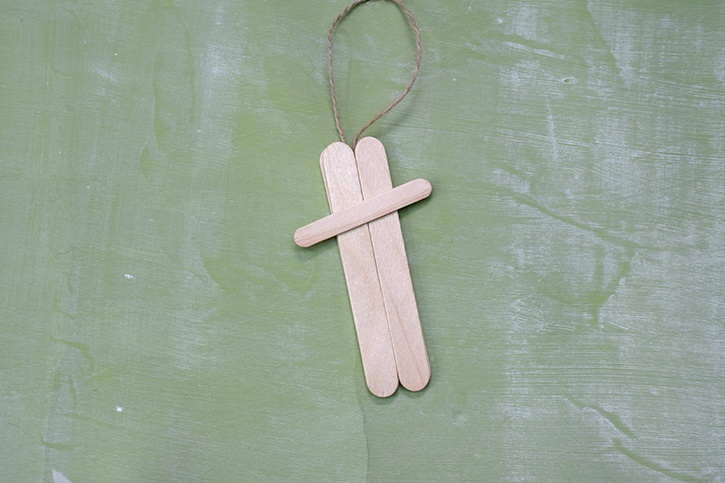 Paint the lower half of snowman white and the hat and brim black. Let dry.
Tip: Paint everything first to make it less messy for younger children.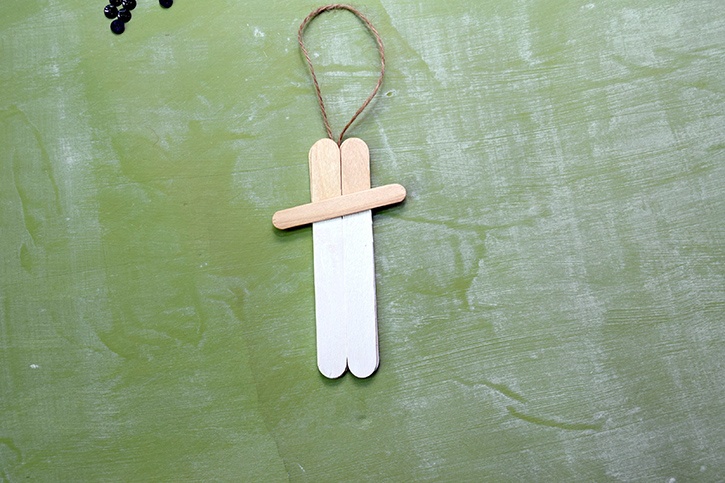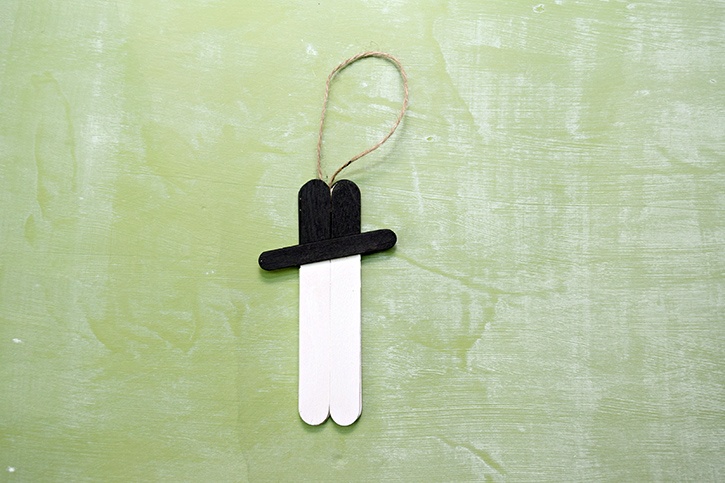 Cut small triangle nose from orange cardstock. Use Micro Dots to adhere eyes and nose.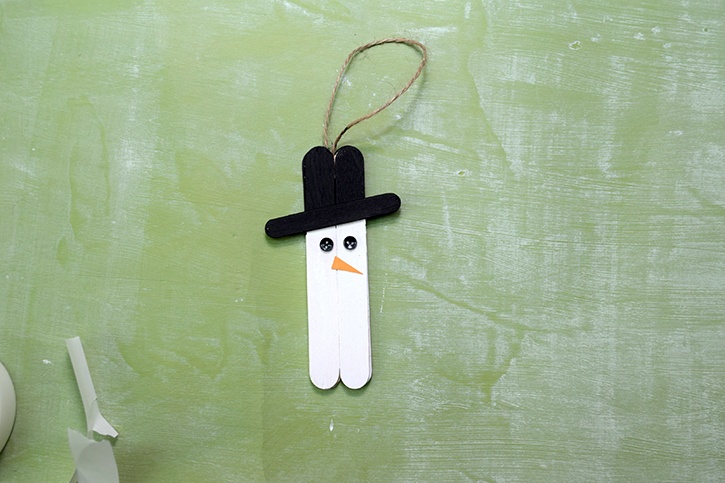 Wrap and tie red jute around snowman.
Use a black marker and make dots for mouth.
Use gems, flowers or snowflakes to embellish hat.
Tip: On the back, use a black marker to write name and year.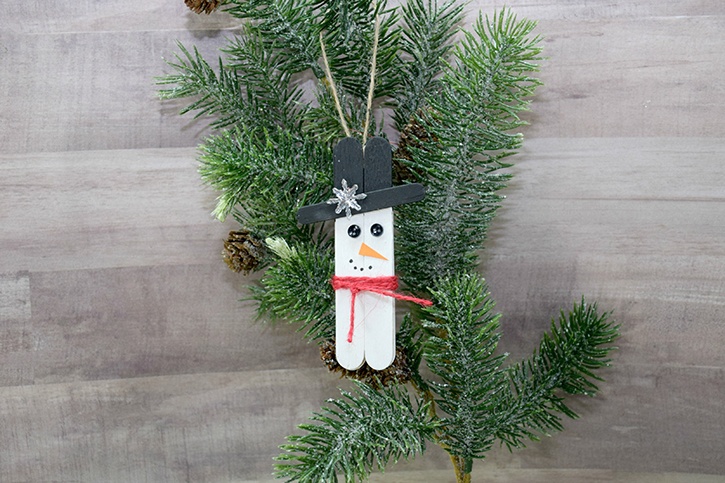 ~Donna

Hello! I am Donna and I am the lady behind Memes Art Place. My passion is Art! I love every media of art. I never lost my first love, crayons! I have been lucky enough to have been published in a variety of magazines and have even been a featured artist! Stampington and Company has published my art on more than one occasion. I paint, draw, mixed media, sculpt….let's just say I do a bit of everything! I am currently on 3 design teams and I am in my third term for Glue Dots. I am very lucky to have nature's beauty surround me every day, as I live in the Rocky Mountains in a small valley. I live between Aspen and Vail. I live here with my husband and my tiny Yorkie Tina. I have two grown daughters and 3 grandchildren.