This sweet little treat bag comes together in no time with some help of cardstock, Glue Dots® and a few of your Mom's treats!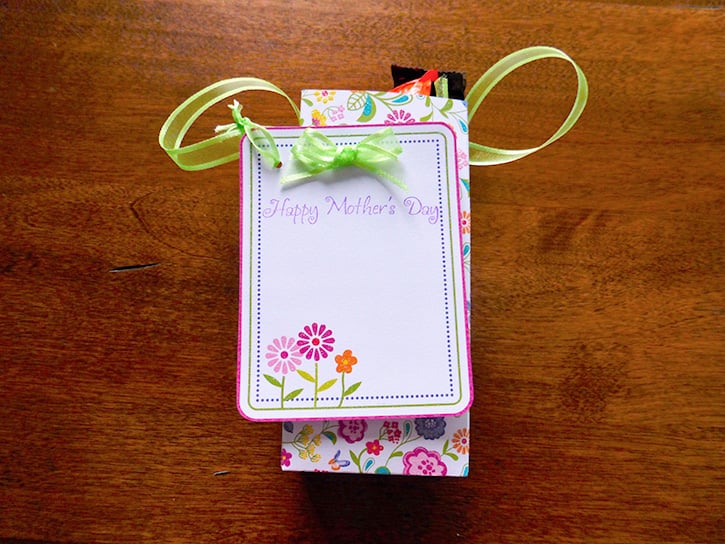 Made by: Amanda Tibbitts
Time: 30 Minutes
Level: Quick and Easy
Size: 5 ¾" x 2 3/8" Bag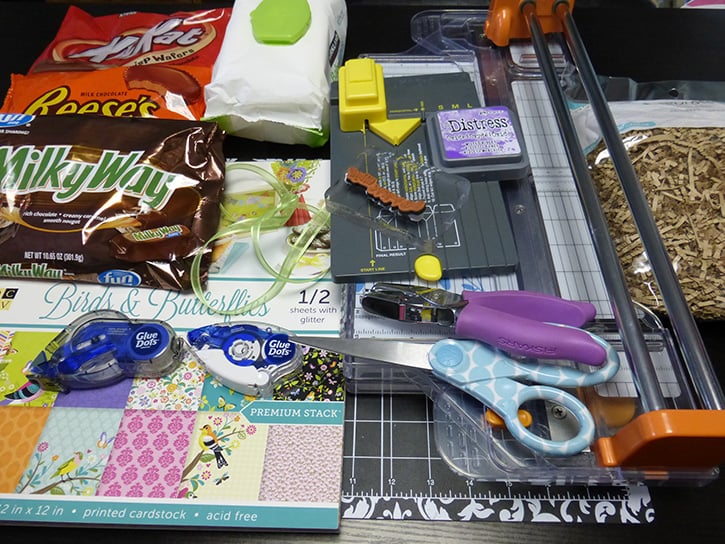 Materials:
Patterned cardstock
"Happy Mother's Day" Scripty stamp
Distress Oxide Ink in Wilted Violet
Baby Wipe or stamp cleaner
Mom's favorite Treats
Paper shred filler
Scrap ribbon and scrap paper
Craft Mat
Paper Cutter
Scissors
Tiny hole punch
Acrylic block
Let's make this cute bag:
Choose what papers you'd like to use for the bag. Use the paper cutter and trim your paper to 10" x 7."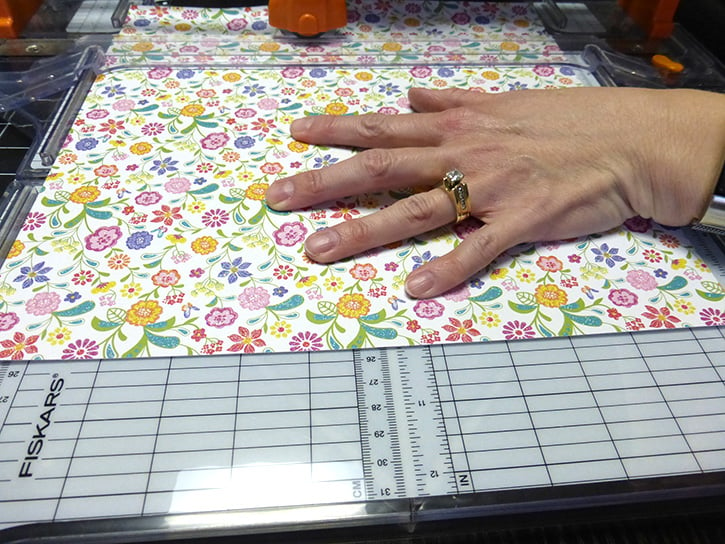 Following the directions on the WRMK Punch Board, make a bag, and poke the handle holes.
Once you've made the bag, really crease all the score lines, using the included bone folder.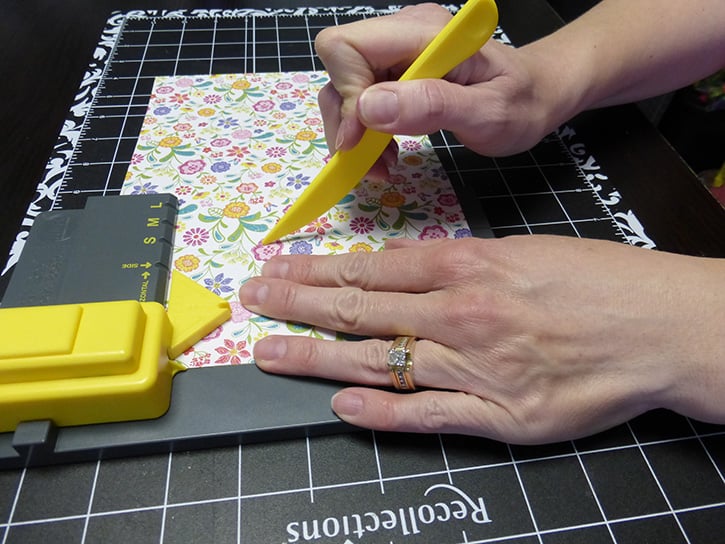 Apply Premium Permanent GlueTape to the small flap on the right side of your bag. Line it up with the edge of the bag on the opposite side and adhere them together. Make sure you are lining the two sides up as well as possible. Run some Premium Permanent GlueTape to the bottom flap and glue the bottom together.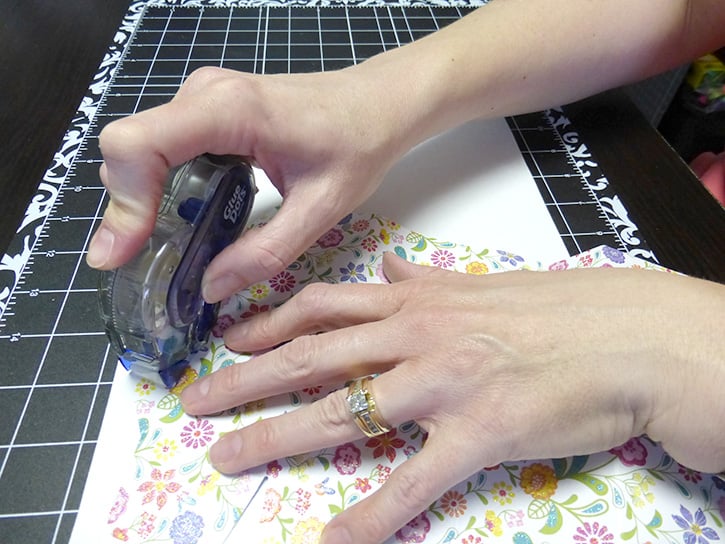 With a coordinating paper from the premium stack, fussy cut a shape to use as a tag.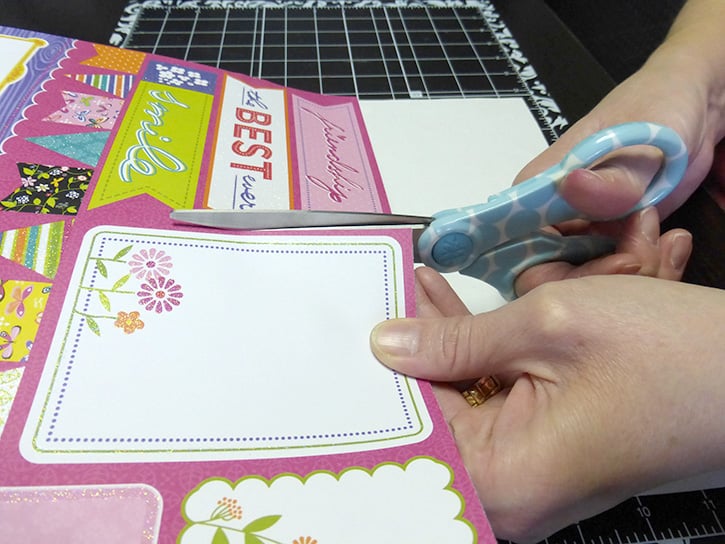 With the acrylic block stamp your Mother's Day greeting and use a tiny hole punch to make a hole in the left corner.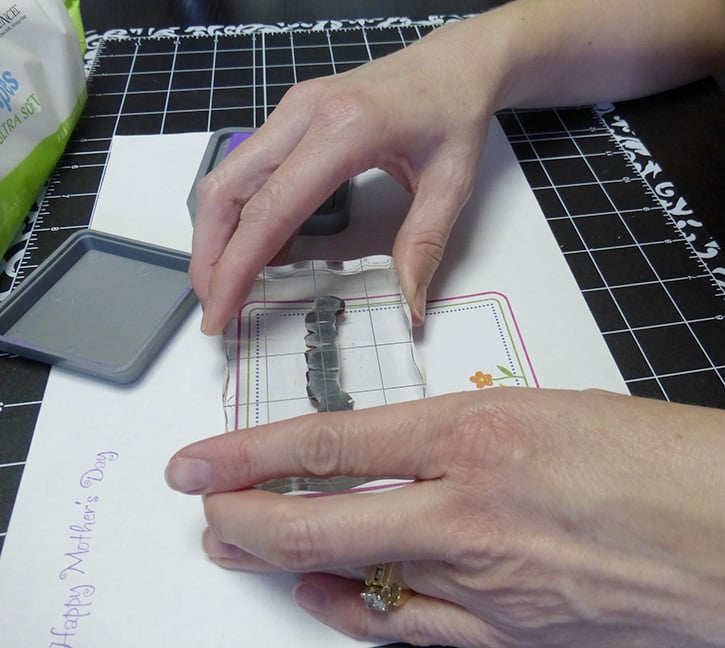 With the scrap ribbon, make 2 handles and pull them through the 4 holes on the bag. Double knot them on the inside of the bag, and trim any excess. If you have any ribbon left over tie a small bow and add it to your tag. Use the Permanent GlueTape to glue it to the tag. At this point, write your note on the tag, and once finished, tie it to one of the handles of the bag.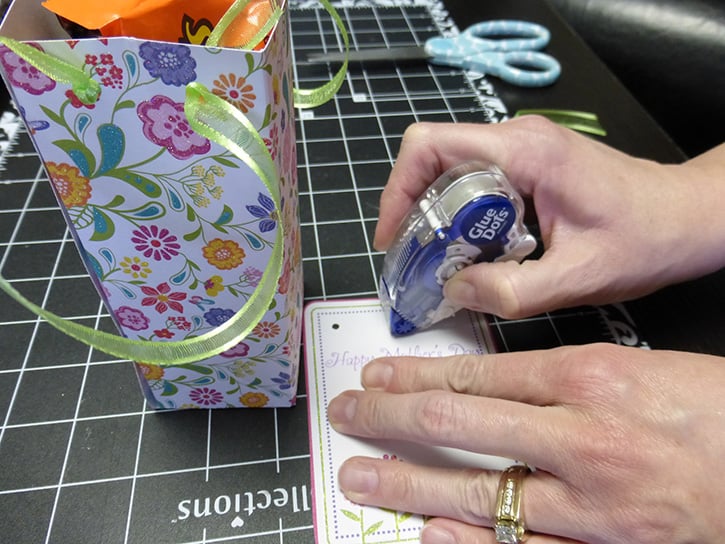 Add some shredded paper filler to the bottom and add Mom's treats to the top.
This would be a fun gift to mass produce for friends or other Moms you want to share with. Happy Mother's Day!
~ Amanda

I began crafting in 1996 and simply fell in love with making my own cards. Long live snail mail! Crafting isn't just a hobby for me, but a way of life… Teacher gifts, posters, scrapbooks, wood crafts? Yes, please! I have been married to my cute husband for 16 years and he definitely inspires me to try new things and enjoying the little things. As a stay home Mom, my time is spent raising my two girls, and raising the bar for my gift giving!