They say purses are a woman's favorite accessory of choice. So why not give your Mom one that is handmade with love? This one is made of paper, but is oh so cute. You can fill it with treats, both sweet and savory. Using Glue Dots® will make the process mess-free and easy-peasy!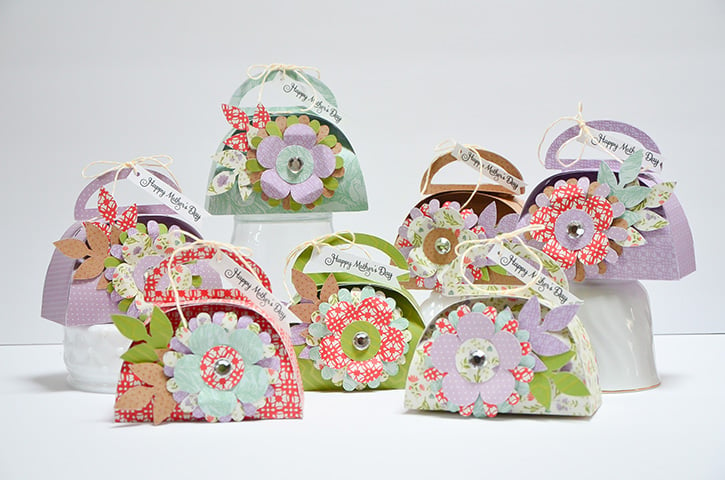 Designed by: Grace Tolman
Time: 45 minutes- 1 hour
Level: Moderate Handiness
Size: 4 ½ x 2 x 4 1/3"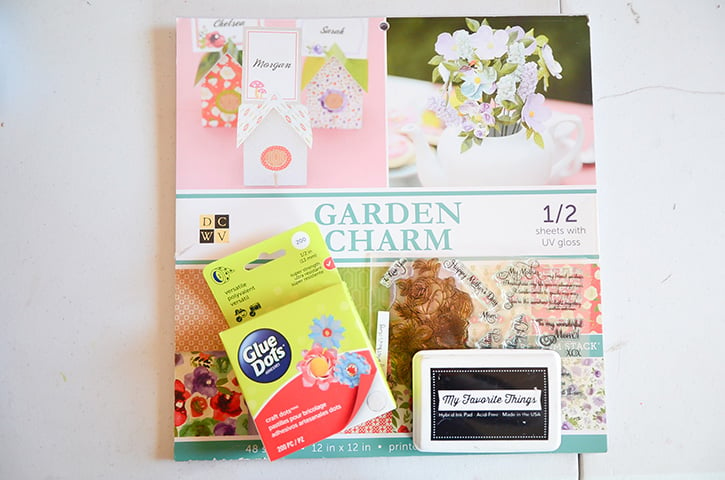 Materials:
Scissors
Stamp- "Happy Mother's Day", Inspired by Stamping
Ink
Cut files- Purse, Flowers, and leaves, Silhouette Design Store
Die cut machine
Hole punch
Circle punch
Pattern papers
White Cardstock
Rhinestone
Twine
Directions:
Open up the files in your electronic die cut machine software. I tilted my "purse" file to about 45 degrees so I could extend it from the left right corner of my 12" x 12" mat all the way to the bottom right corner. I then placed a few flowers and leaves in the empty spaces. This allowed me to get as many images cut from my single pattern paper. I couldn't choose just one paper from the stack so I used about 7 papers, which resulted in 7 purses. The directions are the same if you are making one or 100.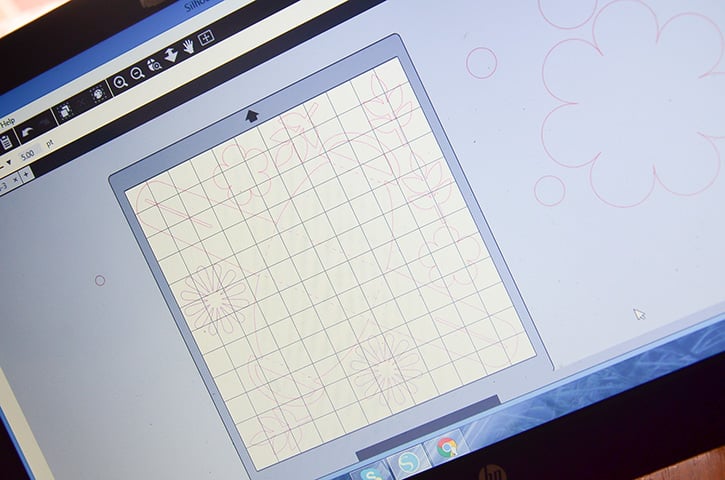 Cut your respective images using your electronic die cut machine.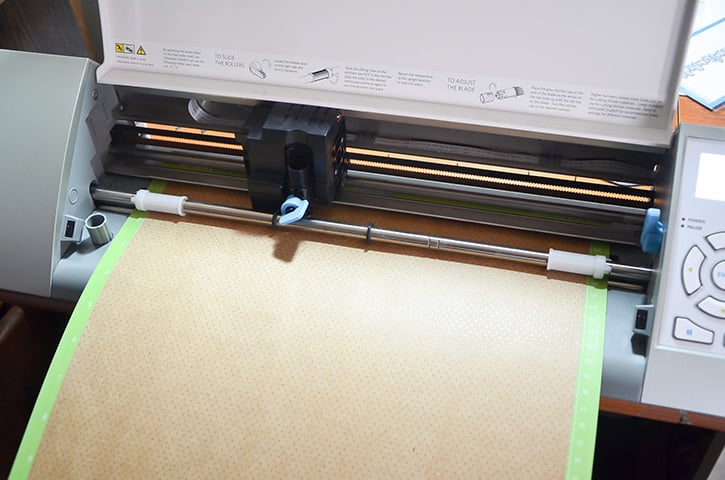 Put the respective shapes and pieces in a pile. I sorted them by pattern paper so it would be easy for me to layer different papers for my flowers.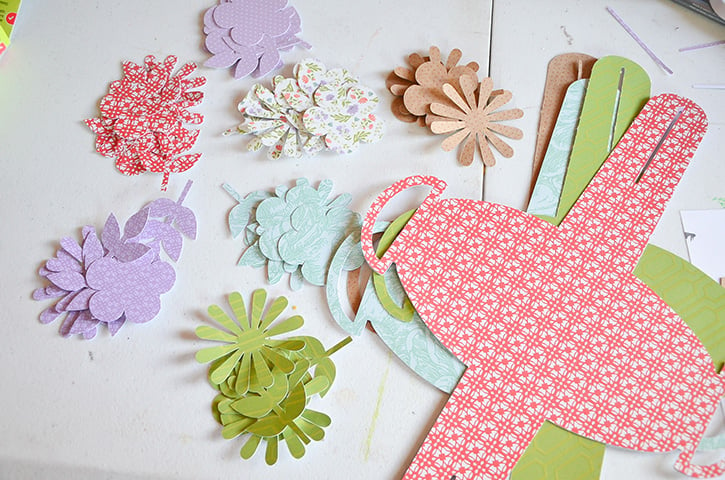 Assemble the "purse" as directed from the cut file instructions.
Pick the flowers that you want to layer on top of each other. Curl the petals with a bone folder or a pen to make a dimensional flower. Adhere the centers of the flowers on top of each other using Craft Dots.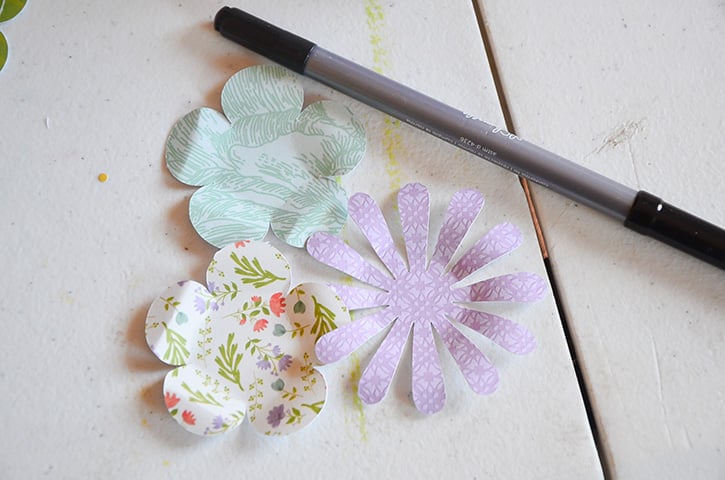 Adhere some leaves behind the flower and adhere the cluster to the front of the purse, all using more Craft Dots.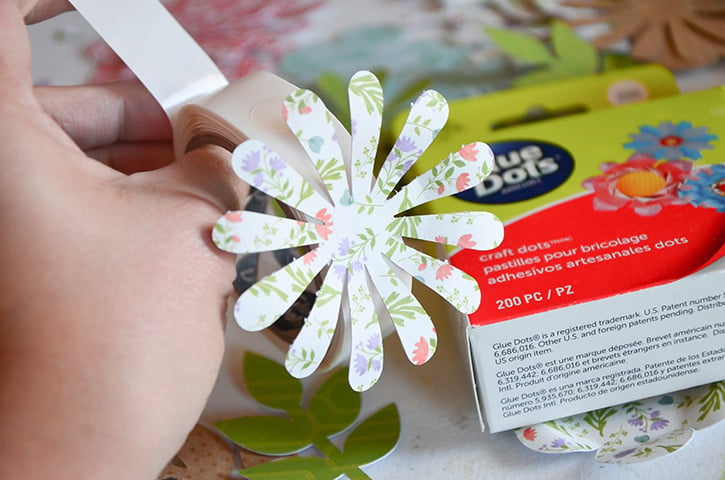 Stamp the sentiment, "Happy Mother's Day" on white cardstock. Trim paper into a strip. Cut one end into a notch and punch a hole on the other end. Thread the twine through the hole and tie your statement to the handle of the purse.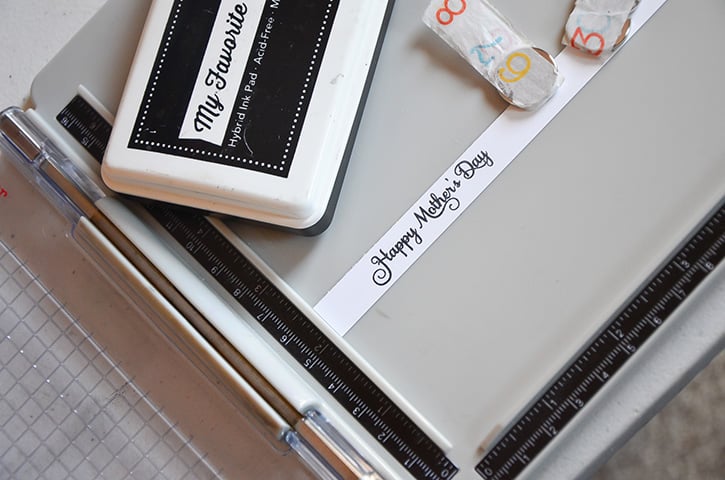 Punch out a circle from the scraps of the papers used for the purses. Adhere to the center of the flower with Craft Dots. Then, add a large rhinestone for a nice embellishment.
Fill up with sweets and other gifts you would like to give the special mother in your life.
~ Grace

I'm a mom to a 10 year old boy and an 8 year old girl. Therefore my life is usually filled with learning, new discovery, bribery and driving to and from all of our activities. I have a loving and very supportive husband of 11 years. When the kids have gone to bed at night, my time is spent crafting while catching up on my favorite shows and movies. I also enjoy reading, window shopping, knitting and perusing blogs for inspirations. Three years ago we moved to Colorado from California and we are enjoying our new environment. I feel very inspired with my new home, my new scrapbook space and the mountain views. Although I've been doing some type of scrapbooking since grade school, I only started to scrapbook seriously after my son was born. When he was born I knew I would be staying at home with him but coming from a fast paced sales job I was afraid I would ran out of things to do during the day. Little did I know that with newborns you won't have any time to do anything else. Anyways, after going through a basic scrapbooking class I was hooked and haven't stopped scrapping since.