Make your own vintage-inspired sign this Christmas with leftover wood from a building project, craft supplies and Glue Dots!
Made by: Danielle Hunter
Time: 1 hour (not including drying time)
Level: Beginner
Here's what you need: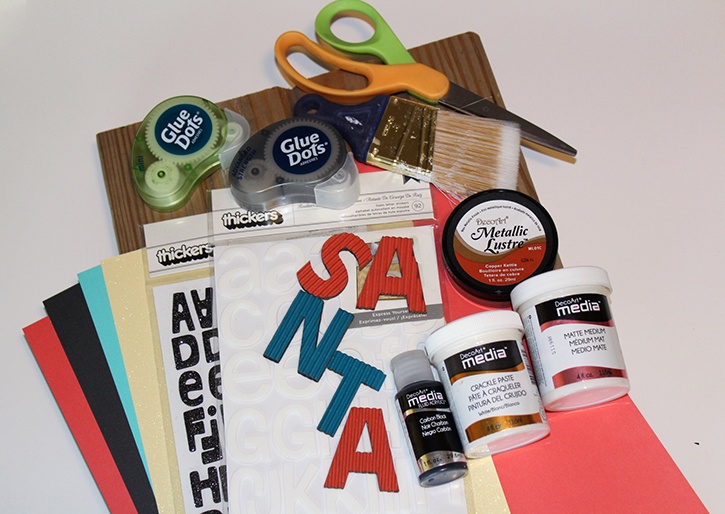 Here's what you do:
Sand wood and wipe clean.
Apply a quick coat of black acrylic paint. Paint doesn't need to cover every part of the wood. Let dry.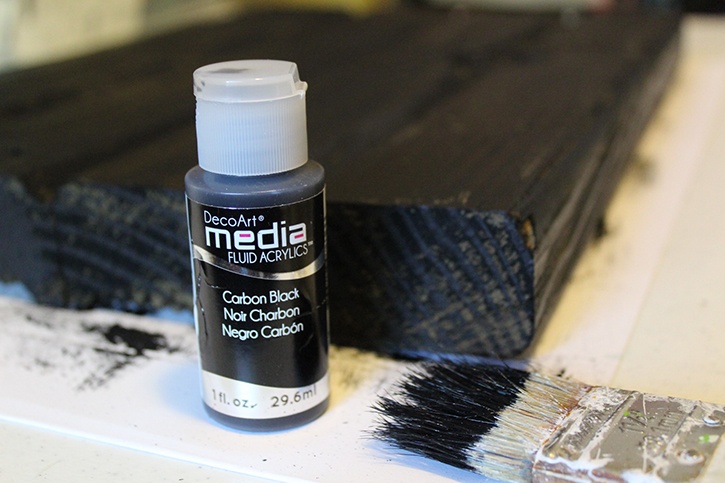 Apply one coat of matte medium over entire piece of wood. Let dry.
Apply crackle paste to wood with mini spatula and paintbrush. Let dry.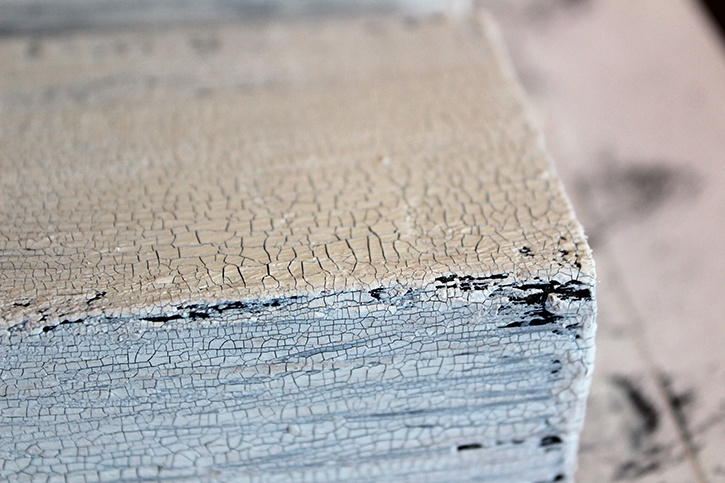 Cut triangle shapes with teal (11.5 x 9.5 x 9.5"), red (5 x 4 x 4") and glitter (4 x 2.75 x 2.75") cardstock.
Cut a 9 x 4.5 x 7 x 4" trapezoid shape with glitter cardstock.
Create 4 circles using a punch or die cut and black cardstock.
Apply metallic lustre to edges of wood, paper shapes and letters using a paintbrush.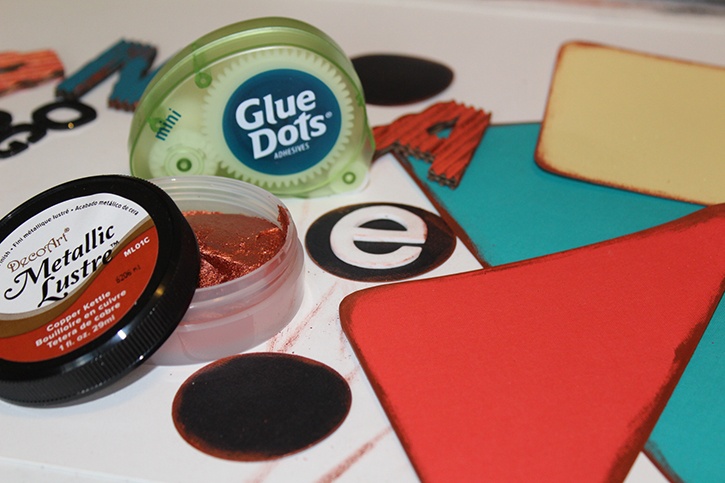 Cut cardboard to fit each cardstock shape and attach to the back of shapes with Advanced Strength Dots.
Use Advanced Strength Dots to attach shapes to the wood.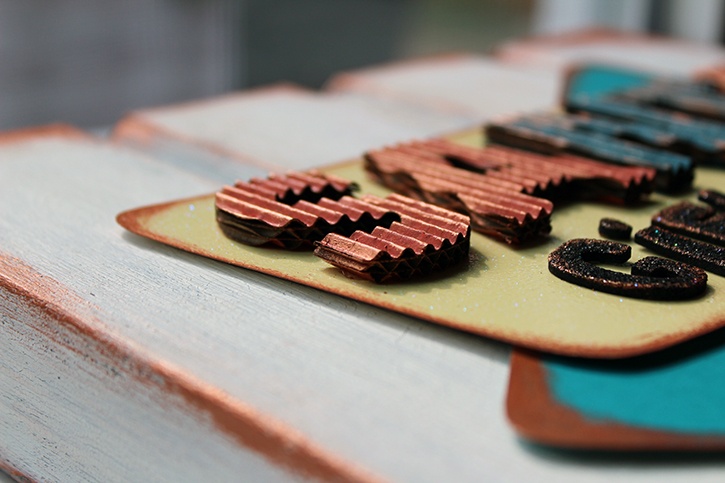 Apply corrugate and sticker letters to the wood sign using Mini Dots. Mini Dots add extra adhesion to letter stickers.

Tips:
Use different colored cardstock to match your holiday home decor.
For a more lightweight option, use thick cardboard instead of wood and hang with Glue Dots HybriBond Repositionable Mounting Tape.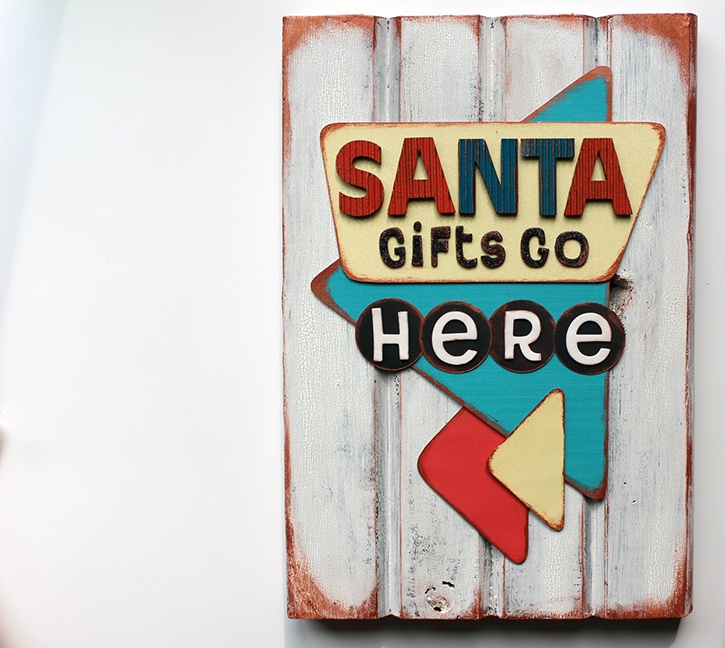 ~Danielle

Danielle Hunter is a multitasking mom of two creative girls. She works in human resources for a non-profit organization and is a yoga teacher in training. She lives in Northeast Ohio and has been dedicated to crafting since childhood. Danielle completed her first scrapbook at the age of four, was a scrapbooker-for-hire for several years, and has shared her knowledge in a classroom setting. She enjoys turning trash to treasure, making crafts for kids, and creating artistic projects with bold colors and fun designs. Danielle joined the very first design team for Glue Dots in 2010. Her projects have been featured in Craft Ideas and CardMaker magazines, as well as websites such as Reader's Digest, HGTV, and Crafting a Green World.