This easy, no-mess craft is perfect for kids during the holidays. By using cotton balls, even small kids can join in on the fun. This craft also has a few elements that helps support your child's fine motor skills.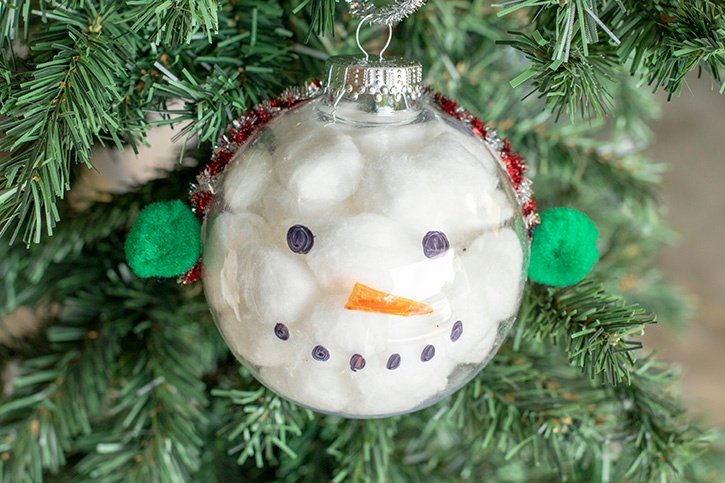 Made by: Melanie East
Time: 15 minutes
Level: Quick and Easy
Please note that all supplies listed below are available at your local Walmart.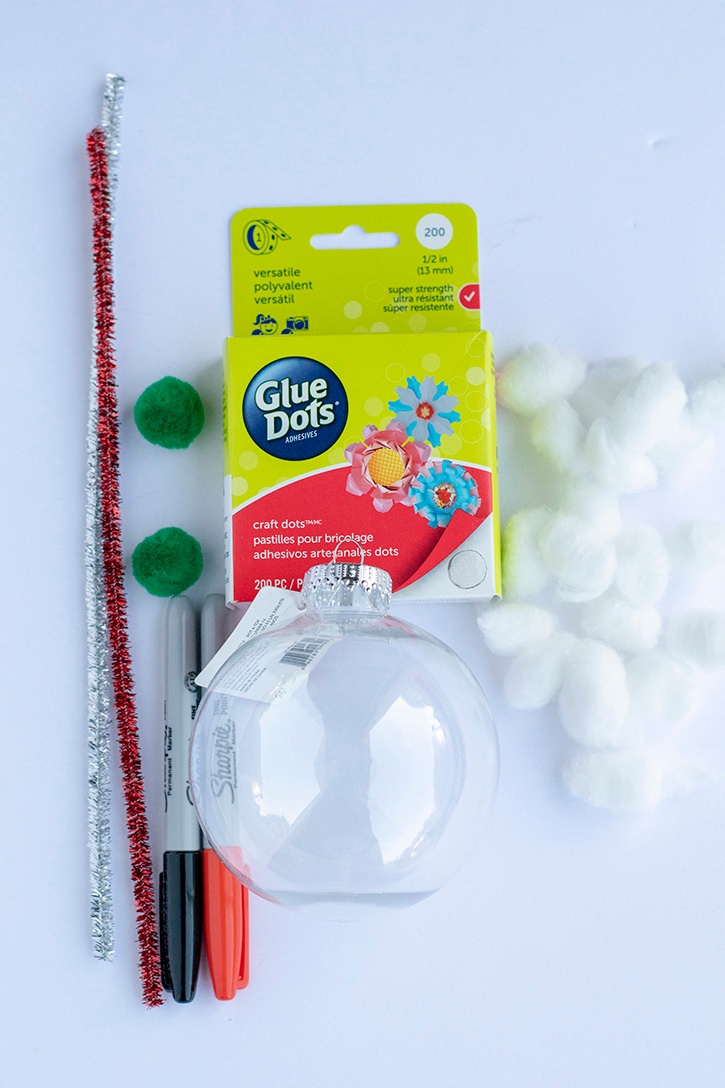 Supplies:
Something for hanging the ornament (can be an additional fuzzy stick, twine, etc.)
Optional: May need scissors. If younger children are doing this craft, please allow scissors for adult use only. See instructions for details.
Directions:
Remove the top from the ball ornament. Fill the ball ornament with cotton balls.
Tip: Kids may place as many as the like to fill the ornament all the way or only half way.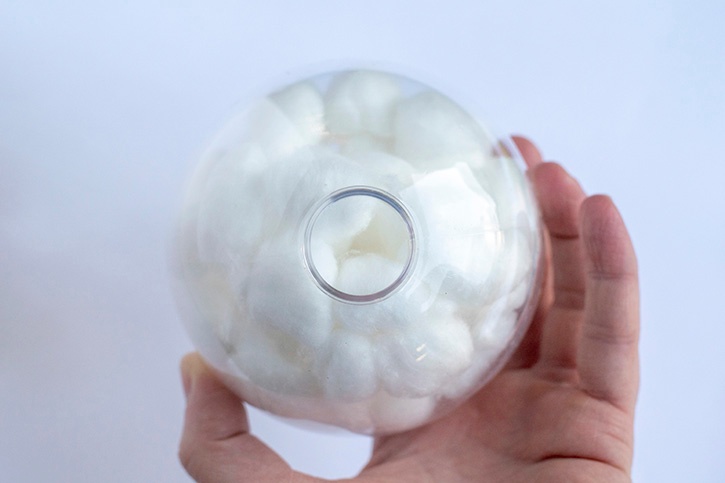 Using the black Sharpie permanent marker, draw eyes and a mouth on the front of the ornament. Using the orange Sharpie permanent marker, draw the nose.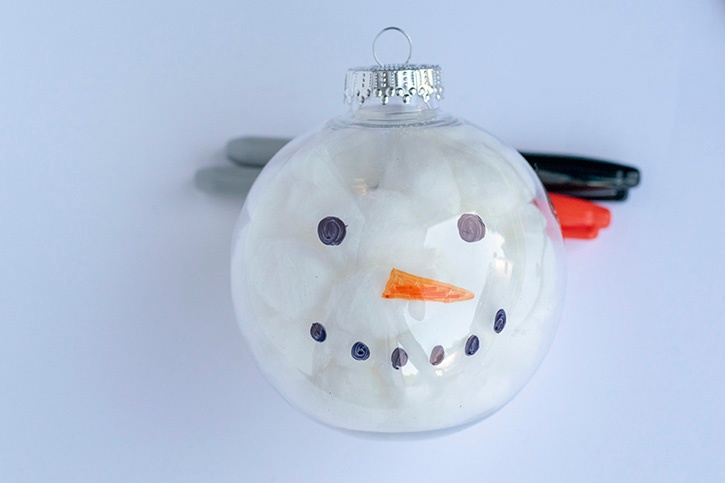 Twist the silver and red fuzzy stick so that they are swirled around each other. Lay aside.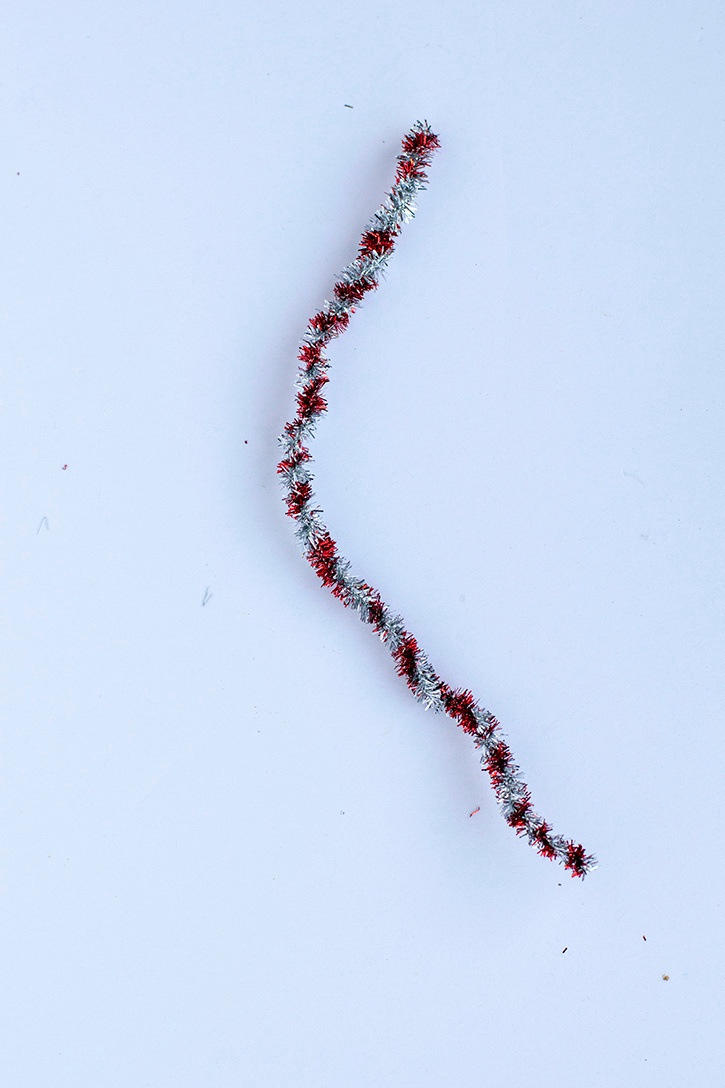 Beginning on one side of the ornament (about where an ear would be), place Craft Dots around the top of the ball ornament to the other side (where another ear would be).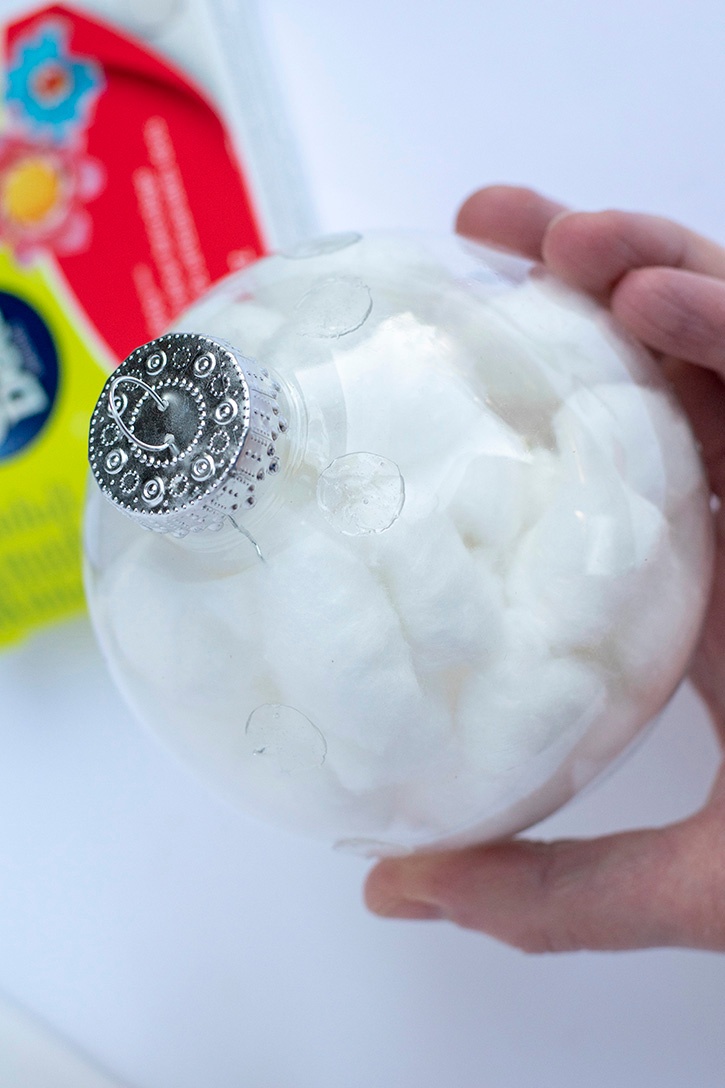 Press the twisted fuzzy sticks to the Craft Dots. Firmly press for a few seconds until the fuzzy stick adheres. The wire in the fuzzy stick causes it to naturally want to bounce back, but this may be solved by pressing it into each dot for a few seconds.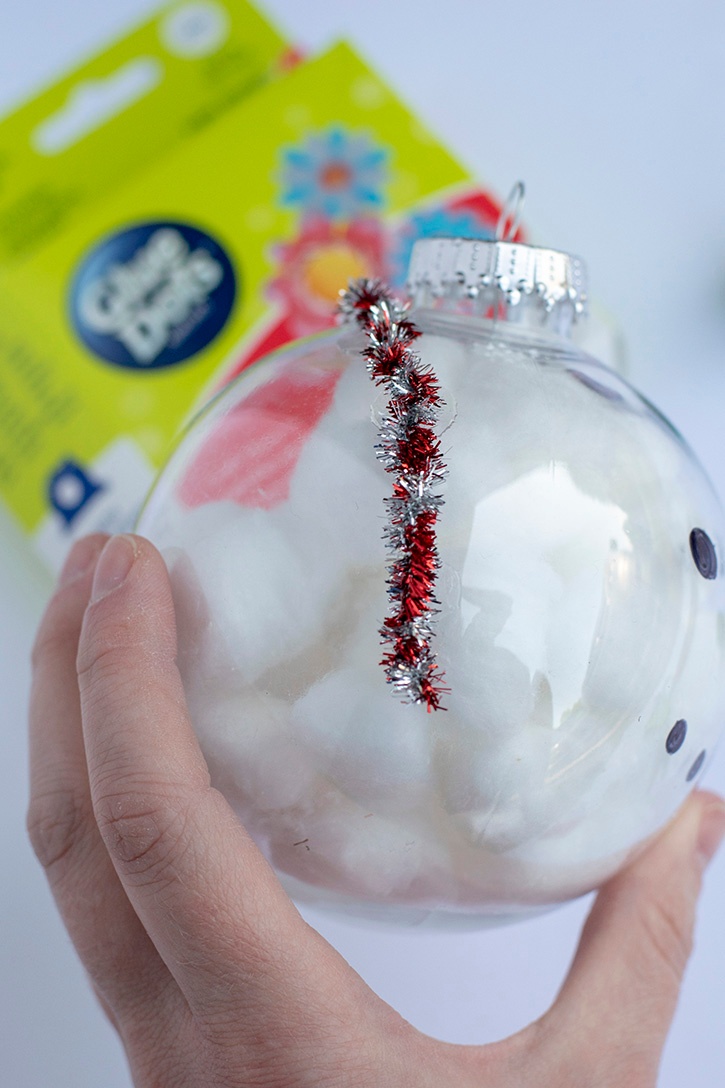 If the fuzzy sticks are too long, trim them to align with where the beginning and end of the Craft Dots line up.
This is where adult supervision may be required for younger children.
Apply a Craft Dot to each end of the fuzzy sticks. Press a green pom on each side to resemble ear muffs.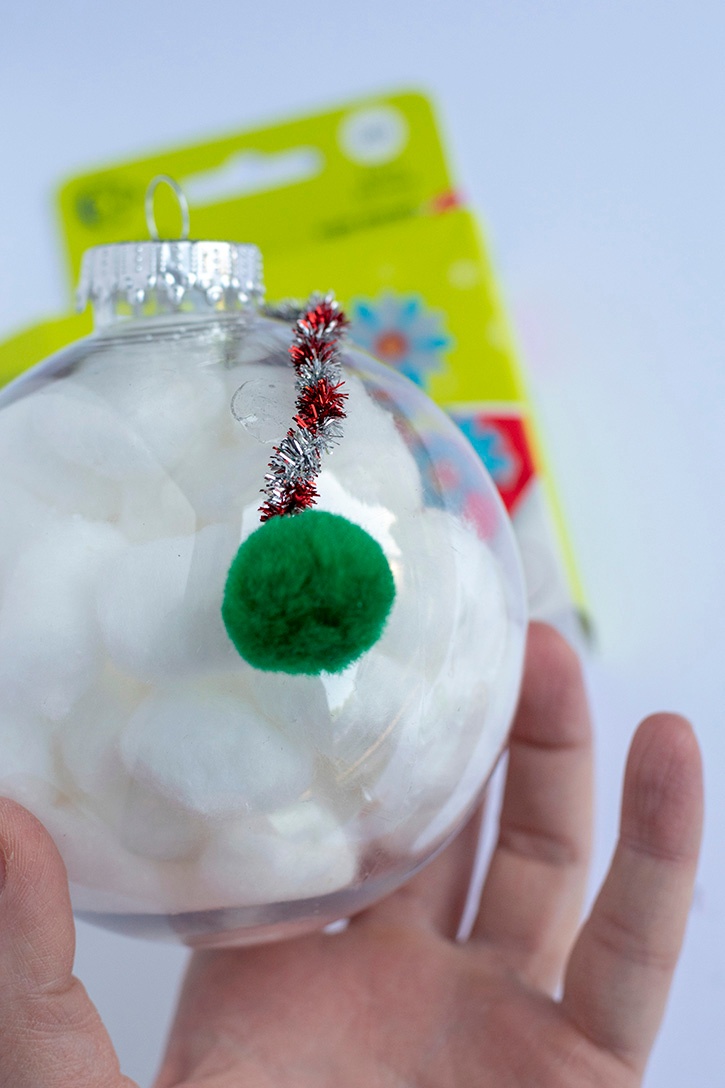 Since most of the craft supplies in this project require purchasing in bulk, it would be easy to create an entire Snowman ornament tree. Use different colors of fuzzy sticks and poms for different variations on the snowman.
~ Melanie

Melanie East is the author of It Happens in a Blink, a space where she shares crafts, DIY, recipes, and home projects. Her inspiration for many of her projects come from nature, caffeine, and her triplet preschool aged boys. While she writes about many topics, her favorite projects to share are those that inspire others to live out their calling.