Greet your new teacher with a sweet summer backpack card made with new Glue Dots® GlueTape™! It's a great card for heading back to school. Grab your Silhouette Cameo, a cute paper stack and your Glue Dots.
Made By: Kim Rippere
Time: 20 minutes
Level: Advanced
Size: 4.25 x 5.5-inches
Here's what we need:
Paper: DCWV - DIY Paper Plants, Birds & Butterflies
Stamp: Unity - Summer Lovin'
Ink: Distress Ink - Marigold, Concord
Die Cutting: Silhouette Cameo, file.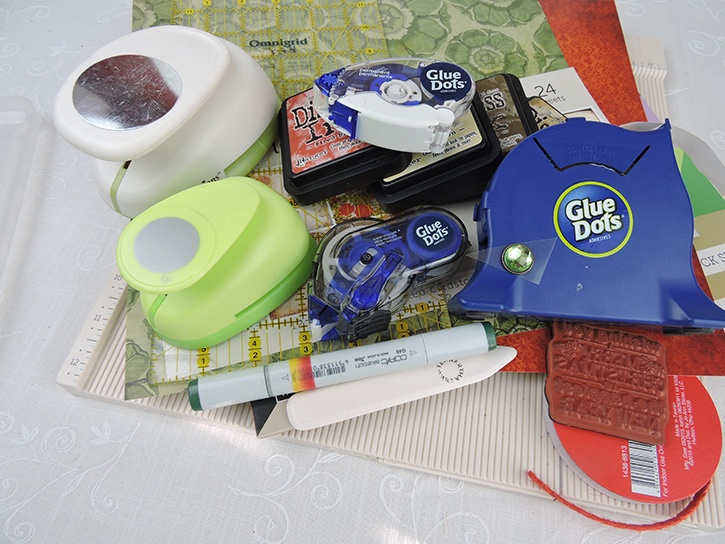 Here's what you do:
Modifications to file to fit the stamp used:
Cut/paste the box that will be adhered to the bottom
Change the size of one of these to 1.25 x 3.5 inches
The other box should be .75 x 2.75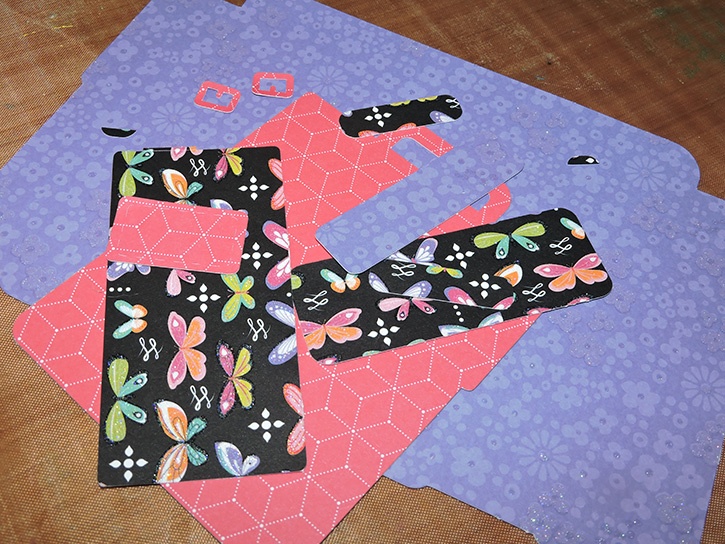 Cut out paper pieces, including, card base and backpack pieces.
To assemble, fold card base in half and assemble pieces with Permanent GlueTape or Premium Permanent GlueTape.
Adhere backpack to card base with Premium Permanent GlueTape.
Adhere backpack top flap closure with Permanent Gluetape.
Adhere backpack top label as shown with Premium Permanent GlueTape.
Stamp white paper with stamp and marigold ink. Edge the paper with concord ink.
Center and adhere the stamped paper to the butterfly paper Pop Up Dots.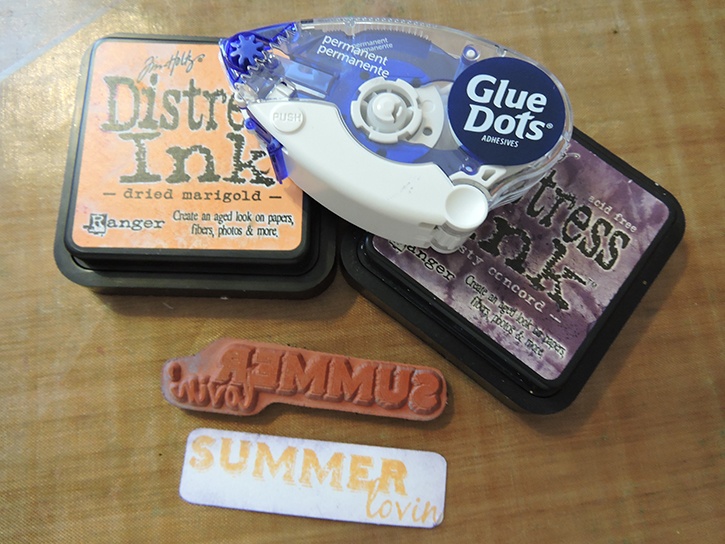 Adhere the oblong pieces of butterfly paper with Permanent GlueTape and Mini Dots. Mini Dots should be placed in the middle to create so depth.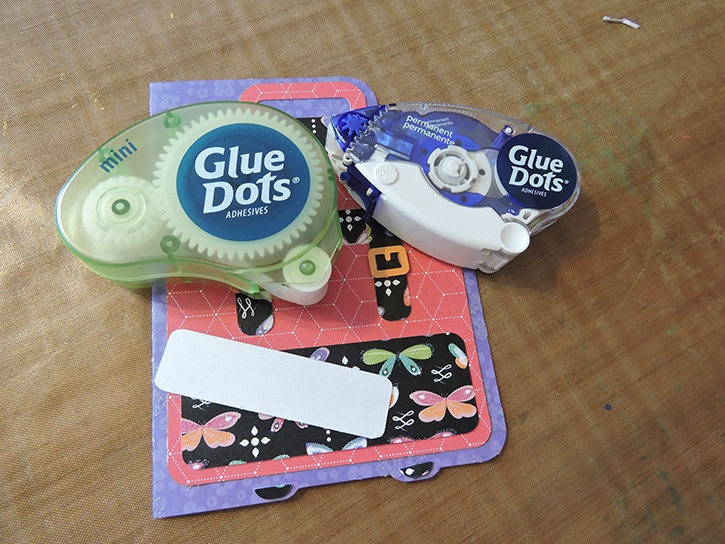 Adhere the buckles with Mini Glue Dots in the middle of the oblong paper.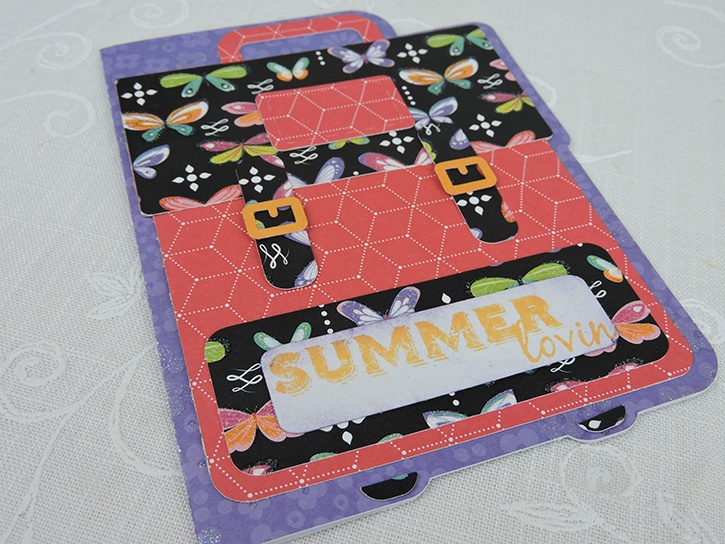 ~Kim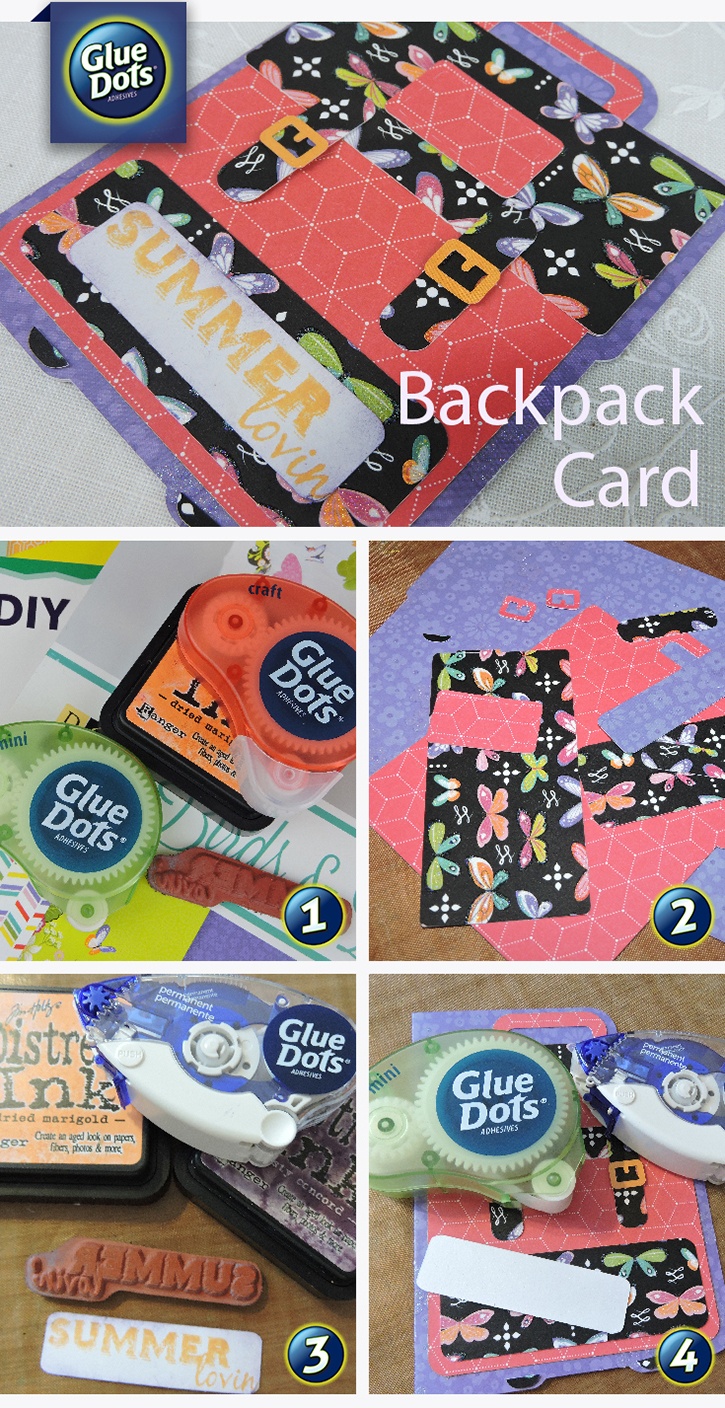 I live with my partner (Edward), 2 indoor cats, 2 outdoor feral cats I am luring, and a dog in the far southwest corner of Georgia. I have been creating for my whole life, from quilts, to locker hooking, to interior decorating, to paper crafting! The list was just growing and growing. I decided that I need to focus on something and choose paper crafting…which has now grown into card making, quilling, mixed media, artist trading cards, altered art, and swapping! lol.