Thanksgiving is all about gratitude. Our family doesn't make a big deal out of the Thanksgiving meal but we do like to share all the things that we are grateful for. In November, I am going to have each member of our family write one thing they are thankful for each day and place it in this Thankful jar. We will read all the thankful notes out loud on Thanksgiving Day.
Made By: Kelly Hedgespeth
Time: 10 minutes
Level: Beginner
Size: wide mouth quart sized Mason jar
Here's what you need:
Wide mouth quart sized Mason jar
2.5 inch wired ribbon
Ashland chalkboard sticker labels
Harvest Market foliage bundle
American Crafts permanent chalk marker
Scissors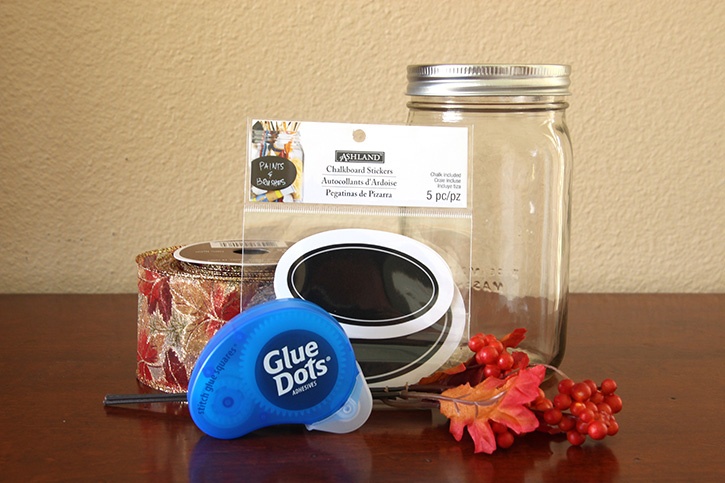 Here's what you do:
Measure the amount of ribbon needed to go around the outside of the Mason jar and then cut just a little bit more than that. The extra amount is for overlap on the back of the jar.
Put Glue Squares on the back of the ribbon along all the edges.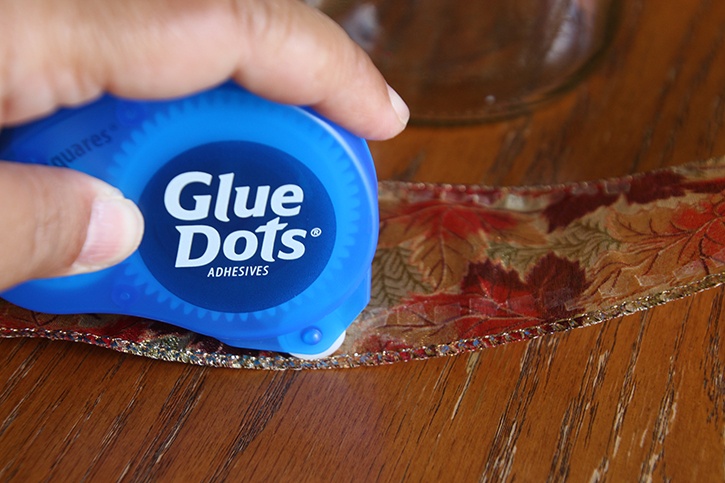 Wrap the ribbon around the middle of the jar.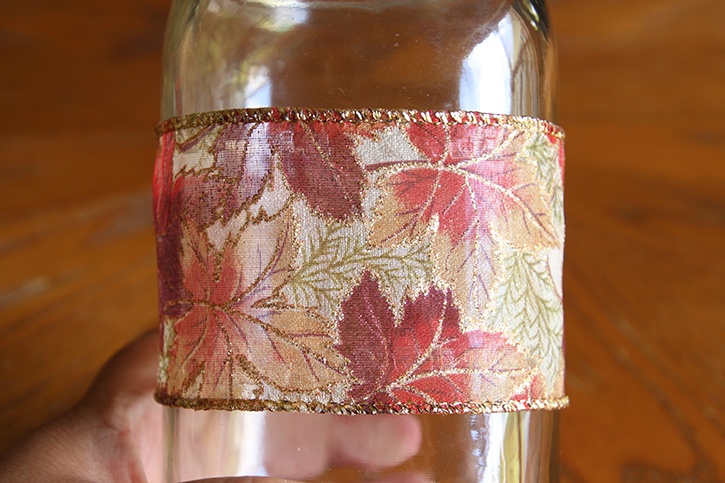 Cut two leaves off the foliage bundle. Put Glue Squares on the back of the leaves and adhere them to the ribbon on the front of the jar.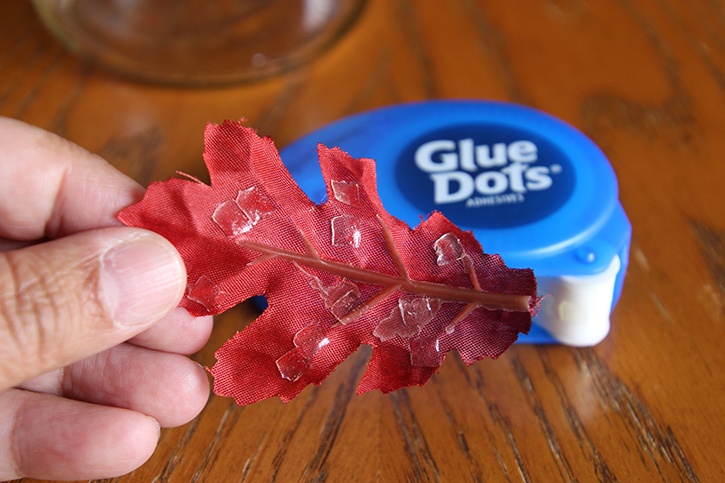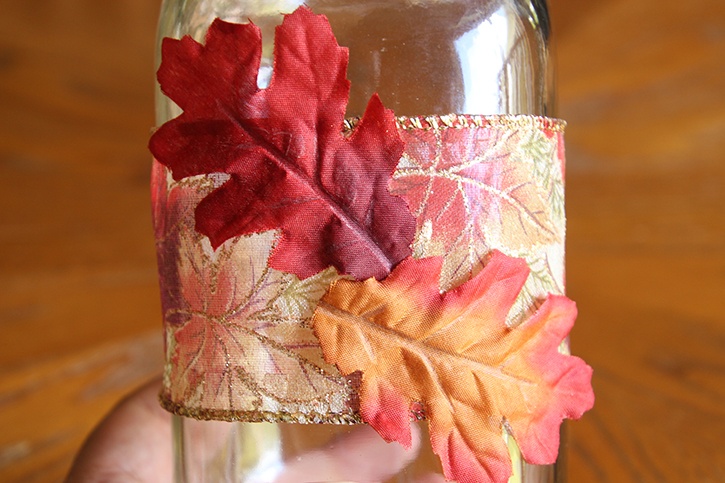 Write "Thankful" on the label sticker with a permanent chalk marker and place it on top of the leaves.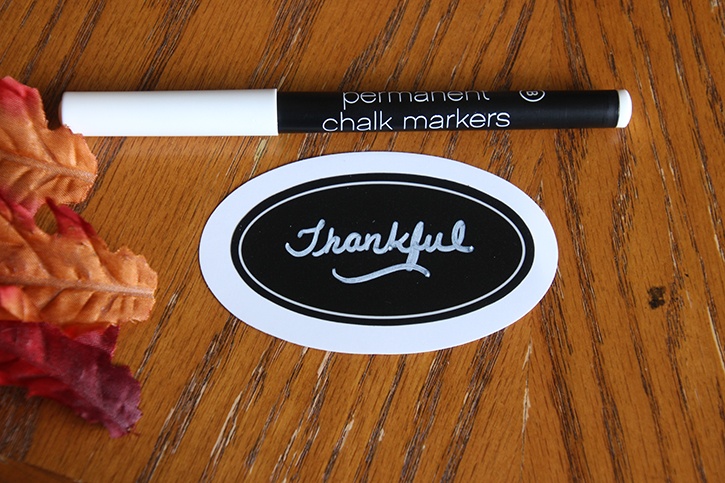 Once the jar is done, cut strips of colorful paper for everyone to write what they are thankful for and put them in the jar.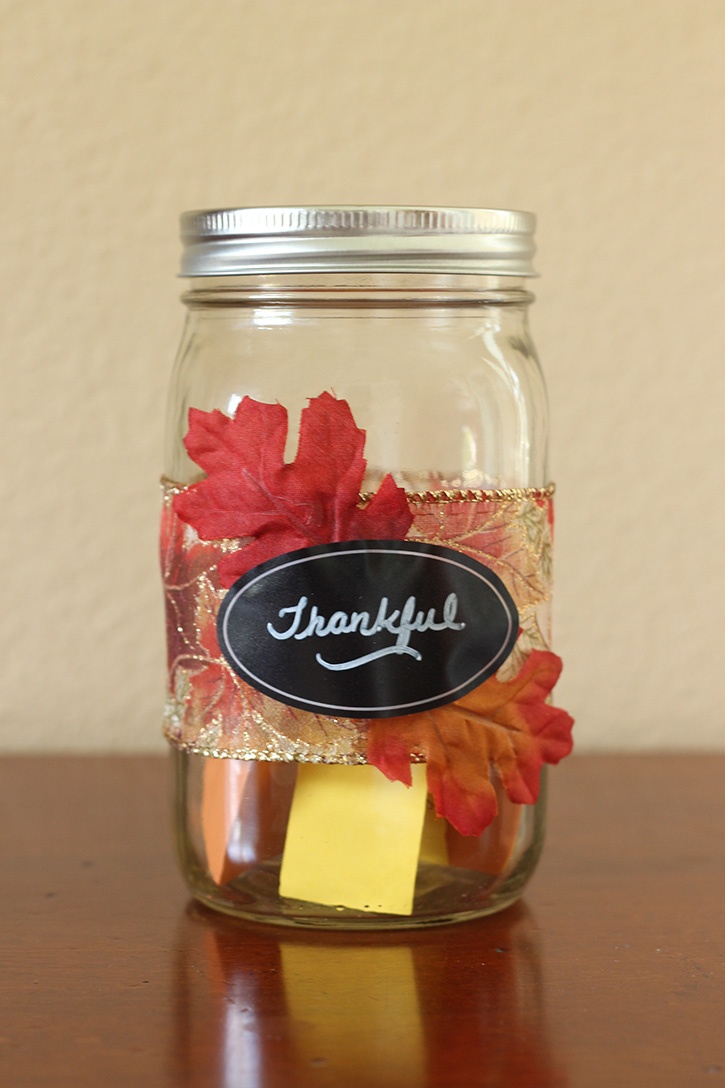 ~Kelly

Hi! I'm Kelly of Simply Kelly Designs. I began scrapbooking soon after my wedding. After I had children, I decided to switch over to digital scrapbooking so I could stay caught up on my layouts. I loved digital so much that I have been designing and selling digital scrapbook kits and templates for six years. The love of papercrafting has remained with me from my scrapbooking days so most of my crafts involve paper. My design and crafting style is clean and simple. I create with a busy lifestyle in mind so my projects can be completed quickly.