Webster's Pages Traveler Notebooks are a great way to capture events over time, your thoughts while traveling, or to keep mementos in a small planner. Thin, flat adhesives are the best for travelers notebooks, so using Glue Dots Glue Tape® is the perfect way to get seamless adhesion.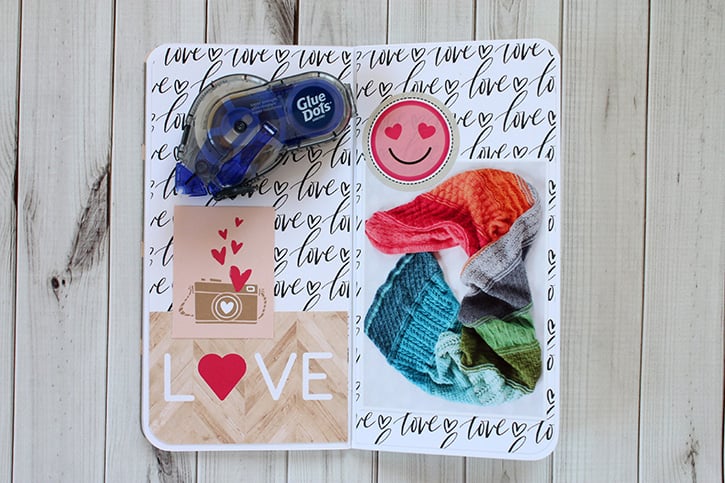 Made by: Samantha Taylor
Time: 10 – 60 minutes
Level: Quick and Easy
Size: 4.25" x 8.25"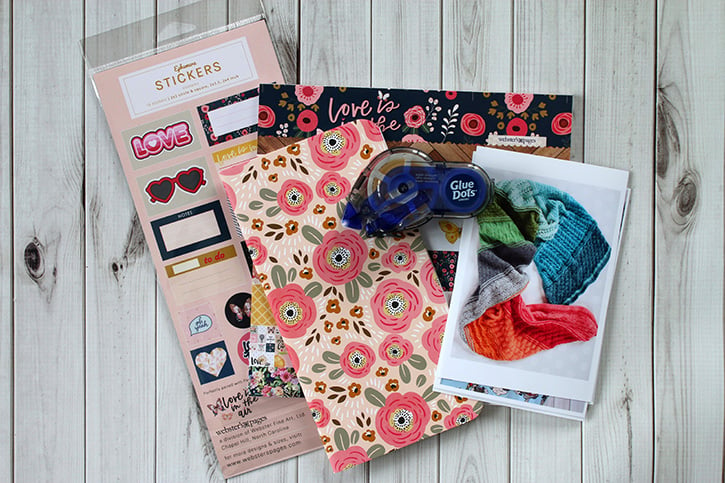 Materials:
Directions:
Cut patterned paper to fit traveler notebook pages. Attach with Permanent Premium GlueTape.
Add photos to the pages with Permanent Premium Glue Tape.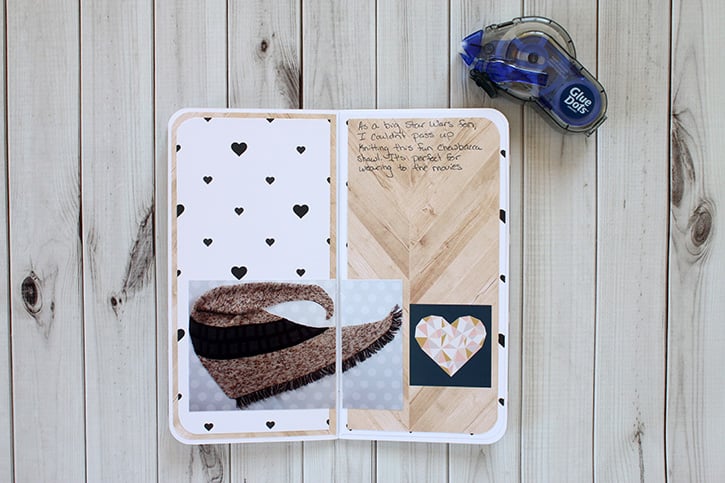 Embellish with flat stickers and ephemera.

Add journaling to pages.
I'm using my traveler notebook to keep track of my completed knitting projects. Since I don't always keep my completed projects for myself, it's a fun and pretty way to keep a record. There is no limit to what you can record in a traveler notebook. There is a limit, however, to how much you can put in it. The biggest thing to remember, is to try to keep your embellishments and mementos as flat as possible. Travelers can easily be embellished with flat stickers and ephemera, but it's best to leave things like 3-D stickers and enamel dots out, if you're like me and prefer that your notebook lays flat.
If you're using your traveler's notebook while you're traveling, use Removable Premium GlueTape to tack tickets and other mementos into the back of your book so they don't get lost. When you're home or back at your hotel, you can use Permanent Premium GlueTape to permanently attach your mementos in your notebook.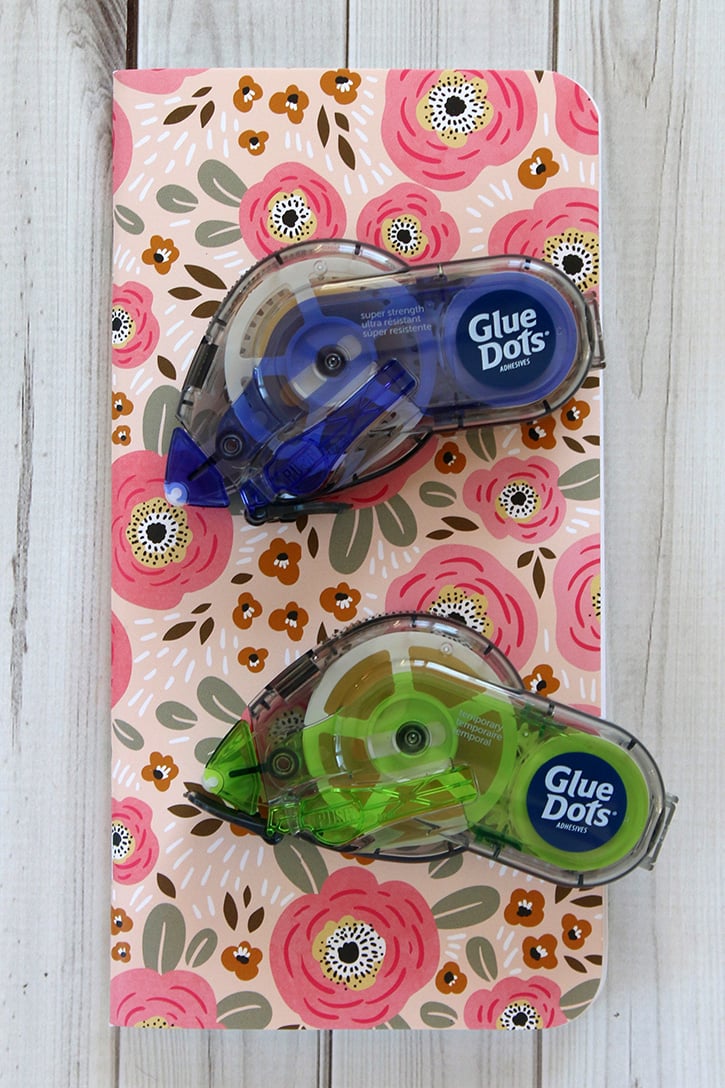 I used Premium GlueTape because it just happens to be my favorite, but Removable GlueTape will work just as well for this project if it happens to be your favorite.
~ Samantha

My name is Samantha Taylor and I have a passion for combining crafting and creativity to beautify life. I live in a small town in rural Iowa with my husband and 2 boys (all 3 of whom you'll see featured in my projects). I'm a paper crafting fanatic who also loves photography. I enjoy making lay outs, cards, mini albums and home decor items, party decorations, and crafting with my kids. My favorite thing about crafting is getting to connect with so many people all over the world who also love creating pretty things and preserving memories. You can find more from me at www.taylorstamped.blogspot.com. I am so excited to share with you my love for the many uses of Glue Dots®!