With Glue Dots® and DCWV's Paint & Create kits, you'll always be ready to make an unique gift that showcases the artist in you! Find out how to turn an old wood tray into a wall art masterpiece for Mother's Day.
Made by: Danielle Hunter
Time: Approximately 45 minutes (not including drying time)
Level: Beginner
Here's what you need:
DCWV Paint & Create kit (tropical)
Deco Art Metallic Lustre (gold rush)
Deco Art acrylic paint (snow white)
Deco Art Media Fluid Interference (gold)
Art Minds alphabet tiles
6" x 8" wood tray
1 1/2" wide ribbon (gold)
Sawtooth wall hanger
Scissors
Sandpaper
Paintbrushes
Paper trimmer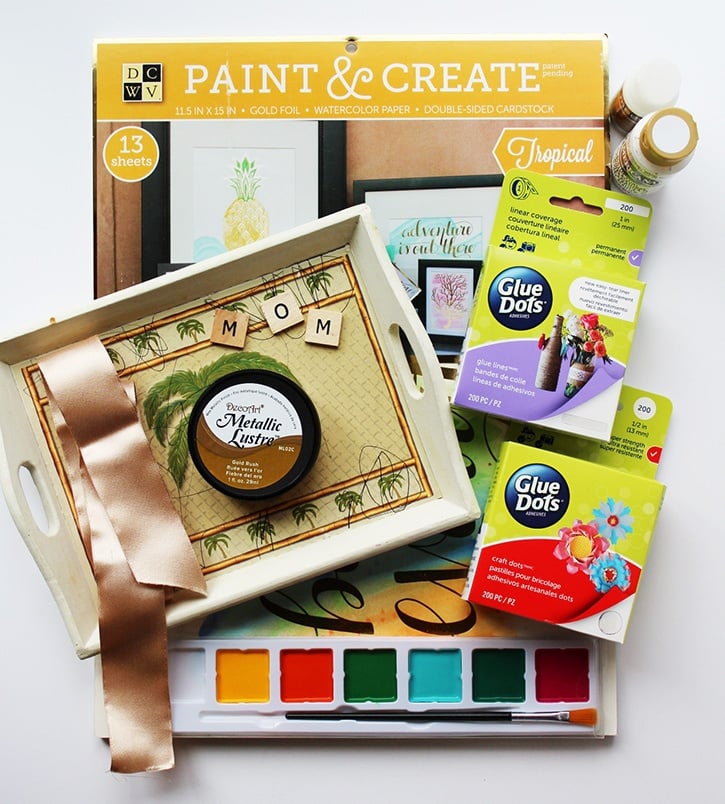 Here's what you do:
Lightly sand, clean and paint tray with white acrylic paint. Apply two coats, allowing drying time in between coats.
Apply a coat of gold interference and set aside to dry.
Trim a sheet of 6" x 8" decorative cardstock from the DCWV kit.
Cut out "You're the Best" from the kit and use watercolors to paint as desired.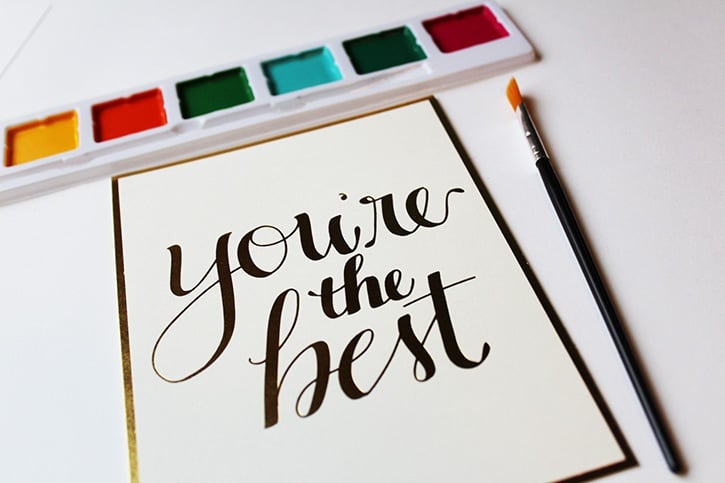 Use watercolors to paint the alphabet tiles. Once dry, apply gold lustre to the edges.
Optional: Create a bow and attach it to top of tray with Glue Lines.
Attach decorative cardstock to wood tray using Glue Lines and repeat with "You're the Best" watercolor paper.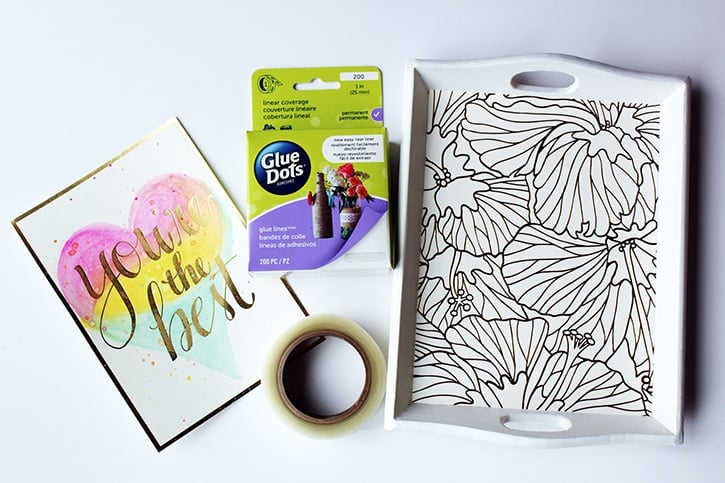 Use Craft Dots to adhere alphabet tiles to tray.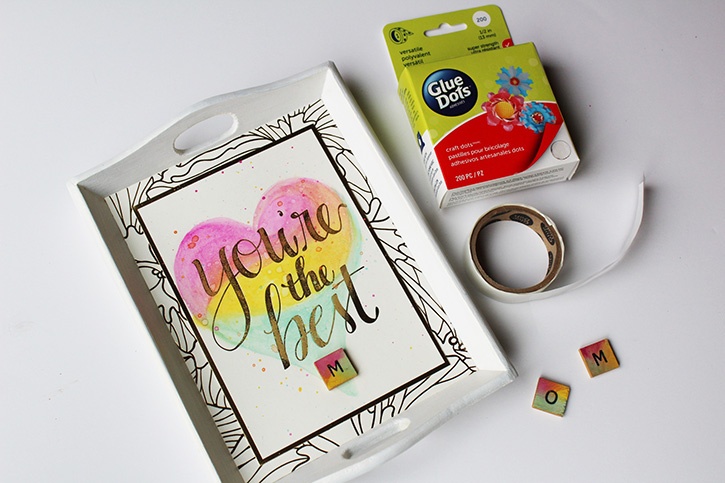 Insert sawtooth wall hanger on back of trayfor hanging.
Don't forget to save it for later!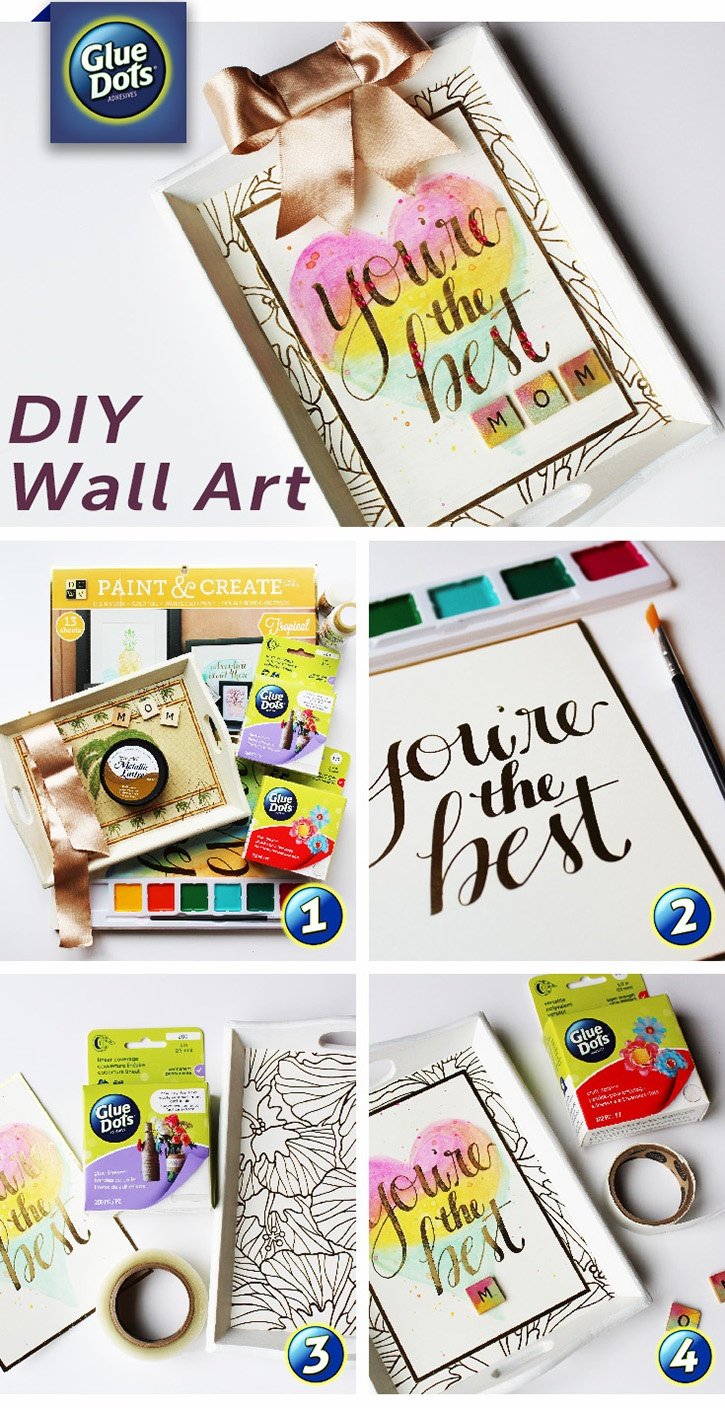 Danielle Hunter is a multitasking mom of two creative girls. She works in human resources for a non-profit organization and is a yoga teacher in training. She lives in Northeast Ohio and has been dedicated to crafting since childhood. Danielle completed her first scrapbook at the age of four, was a scrapbooker-for-hire for several years, and has shared her knowledge in a classroom setting. She enjoys turning trash to treasure, making crafts for kids, and creating artistic projects with bold colors and fun designs. Danielle joined the very first design team for Glue Dots in 2010. Her projects have been featured in Craft Ideas and CardMaker magazines, as well as websites such as Reader's Digest, HGTV, and Crafting a Green World.