Don't want to hand out candy at Halloween this year? Fill this cute Halloween holder with pencils, glow sticks, or other non-candy treats. A simple fold creates a pocket without a lot of fussy measuring and scoring. Use Glue Lines™ for a strong, secure hold on the sides of the pocket to keep the candy in place. They're so easy to make, you'll be done in no time!
Made by: Samantha Taylor
Time: 5-10 minutes
Level: Beginner
Size: 2" x 7 ¼"
Here's what you need:
Black Card Stock or Patterned Paper (I used Pebbles Basics Black Chevron)
Orange Card Stock or Patterned Paper (I used Die Cuts With a View Double Sided Card Stock in orange)
Happy Halloween Printable
Halloween Pencils (SRM Halloween Pencils) or other filler for pocket.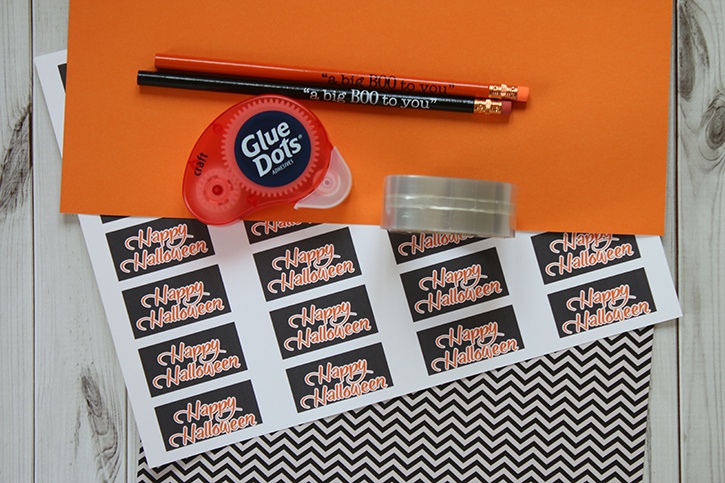 Here's what you do:
Cut a piece of orange paper to 2" x 12". Fold Paper at 5 ¾".
Cut a piece of black paper to 3 ¾" x 7".
Adhere the black piece of paper to the inside of the 7 ¼" side of the orange piece of paper with Craft Dots.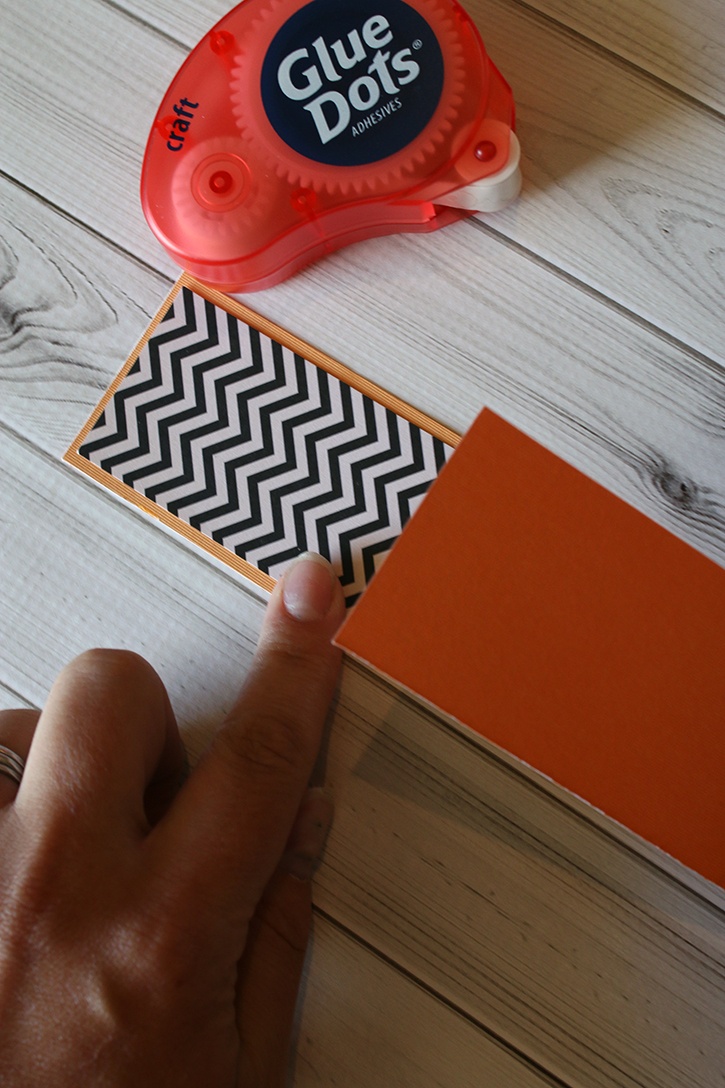 Use Glue Lines on the inside side edges of the 5 ¾" part of the orange paper to seal the sides of the pocket closed.
Print out the "Happy Halloween" labels. Cut out a label and attach it to the treat pocket.
Stuff pocket with goodies.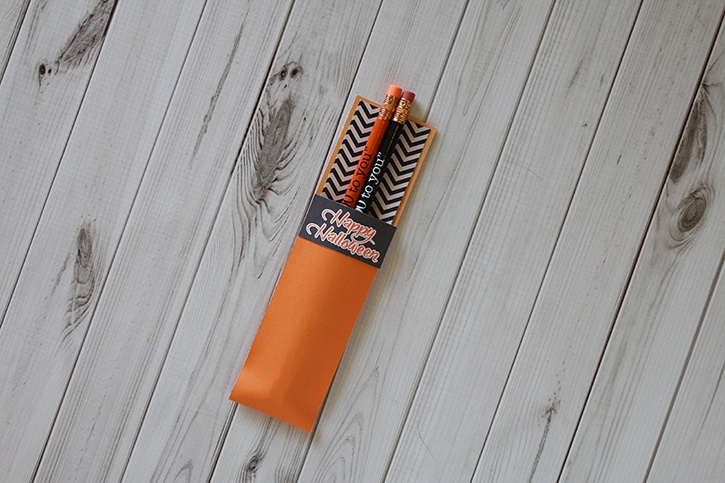 Don't want to hand out pencils for Halloween? Glow sticks, glow bracelets, pixie sticks, or suckers will fit. Having a Halloween party? Stuff straws or utensils in the pockets for a cute table setting.

My name is Samantha Taylor and I have a passion for combining crafting and creativity to beautify life. I live in a small town in rural Iowa with my husband and 2 boys (all 3 of whom you'll see featured in my projects). I'm a paper crafting fanatic who also loves photography. I enjoy making lay outs, cards, mini albums and home decor items, party decorations, and crafting with my kids. My favorite thing about crafting is getting to connect with so many people all over the world who also love creating pretty things and preserving memories. You can find more from me at www.taylorstamped.blogspot.com. I am so excited to share with you my love for the many uses of Glue Dots®!