Designer Donna has us thinking about winter crafts and decor! She shows you how to make a wooden snowman with a few supplies and Glue Dots Advanced Strength adhesive. We love easy DIY home decor projects that don't require a lot of time, and this project can easily be done in an hour or two.
Designed by: Donna Budzynski
Approximate time: 1 Hour
Level: Beginner
Size: 6" X 36"
Here's what you need:
Here's what you do:
Cut all wood to size yourself or have your local home improvement store cut it for you (they should cut it for free if you purchase the wood from them).

Paint the top quarter of the 36" plank black. Paint the remainder of the wood slat white and let dry completely.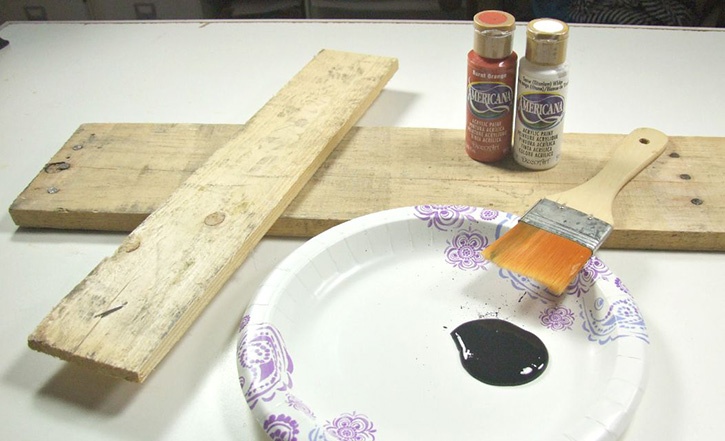 Paint the skinny 3" x 14" slat black and let dry. This will be the brim of his hat. Paint nose burnt orange and let dry.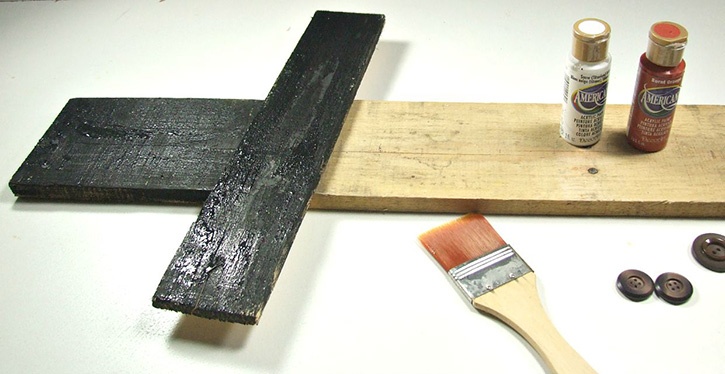 Place items in position until you are happy with the look of your snowman. Using Glue Dots Advanced Strength Double-Sided Sheets, cut the adhesive to size to fit the width of the board where the brim of the hat will be placed. Press the adhesive onto the wood, remove the liner and press the brim firmly in place.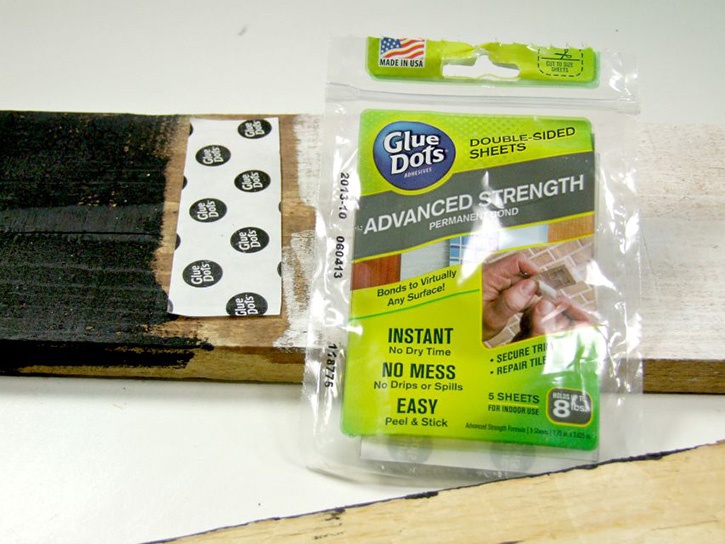 Add the buttons and nose to the board using the same technique. Press Advanced Strength adhesive to the back of each item and press firmly into place for a strong secure bond.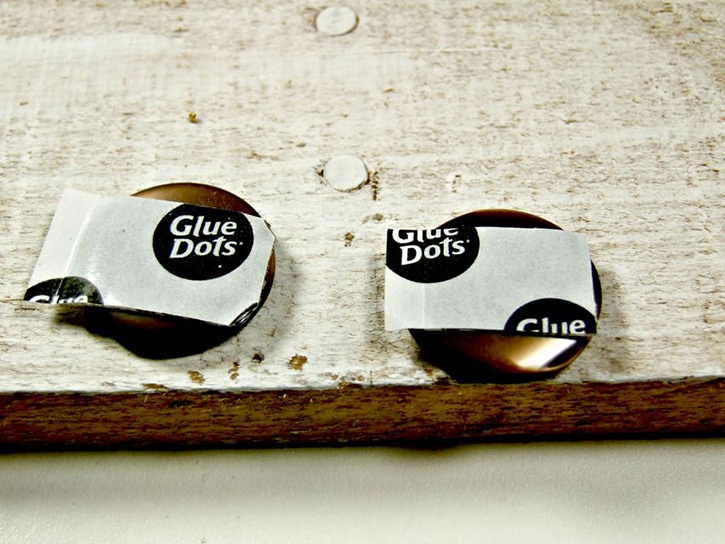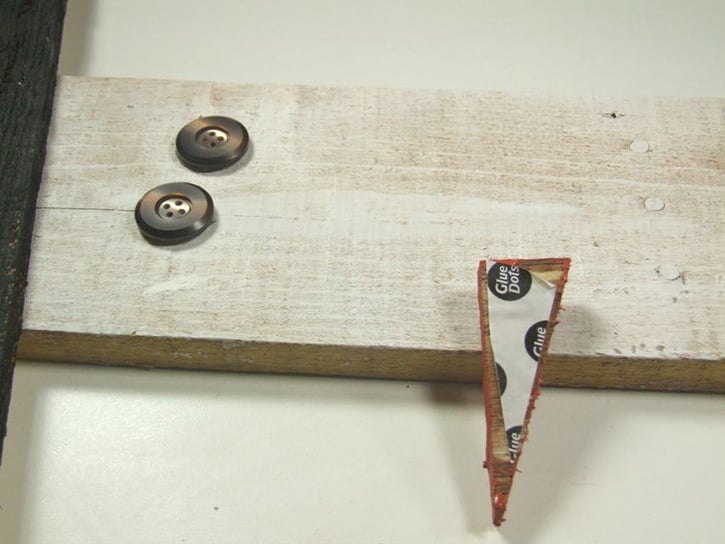 Tie scarf around the plank where the snowman's neck would be. Paint mouth and let dry.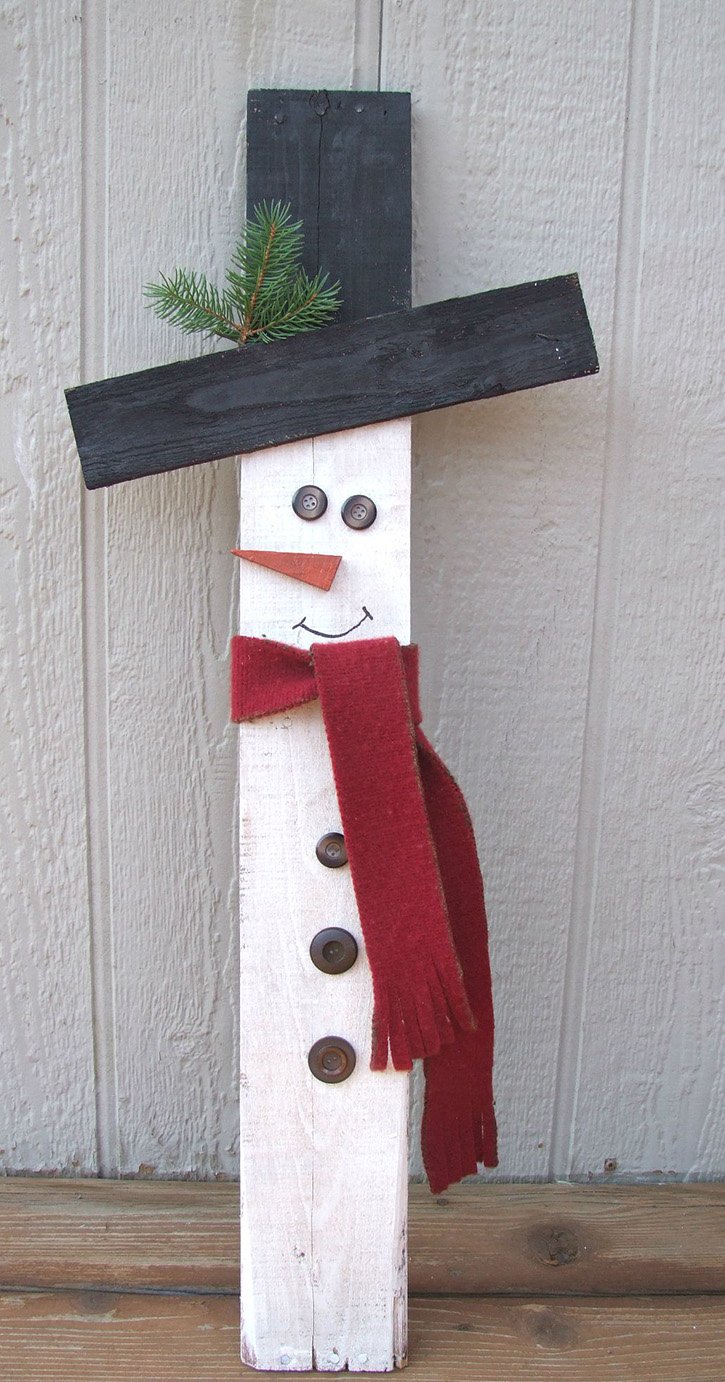 Don't forget to save it for later!


Hello! I am Donna and I am the lady behind Memes Art Place. My passion is Art! I love every media of art. I never lost my first love, crayons! I have been lucky enough to have been published in a variety of magazines and have even been a featured artist! Stampington and Company has published my art on more than one occasion. I paint, draw, mixed media, sculpt….let's just say I do a bit of everything! I am currently on 3 design teams and I am in my third term for Glue Dots. I am very lucky to have nature's beauty surround me every day, as I live in the Rocky Mountains in a small valley. I live between Aspen and Vail. I live here with my husband and my tiny Yorkie Tina. I have two grown daughters and 3 grandchildren.