My daughter and I love adding bling to our pumpkins during Halloween. This year we decided to try a no carve style of decorating our pumpkins. I love the look of winter white and sparkle together. We used some white ceramic pumpkins I purchased at a craft store, and added some bling with Glue Dots®. With very few supplies, you can decorate your pumpkins just like ours!
Made by: Tammy Santana
Time: 20 minutes
Level: Intermediate
Here's what you need:
Ceramic pumpkins
Sequin strips
Plastic gems
Scissors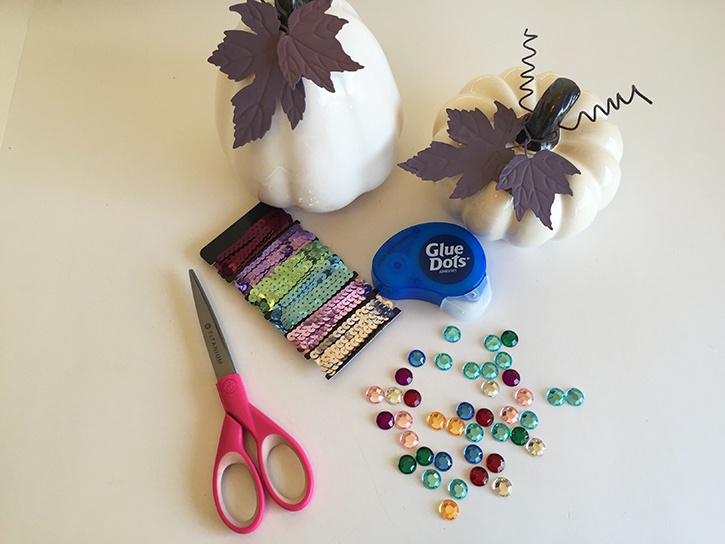 Here's what you do:
Place sequin strip on top of Glue Squares.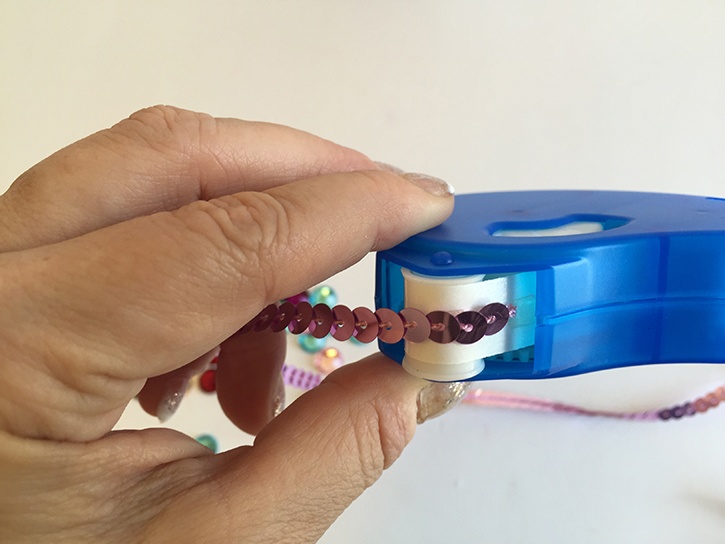 Place sequin strip on ceramic pumpkin. Add additional Glue Squares to bottom of pumpkin to secure sequin strip and trim to fit.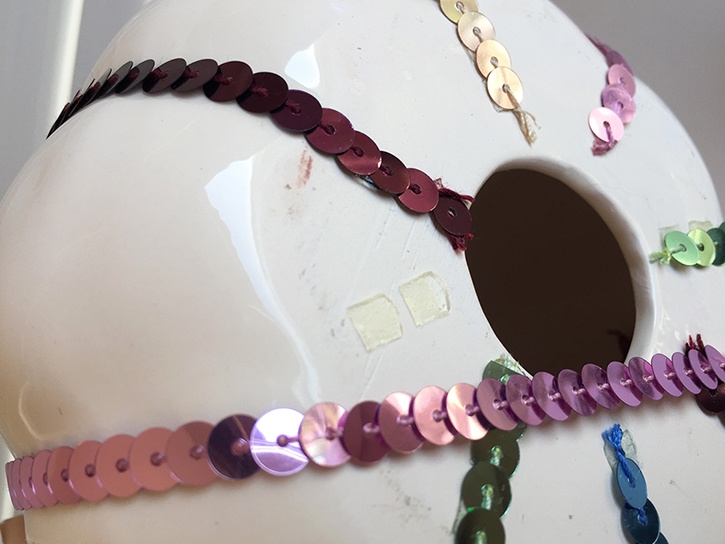 Use Glue Squares to attach individual gems to the raised area of the pumpkin.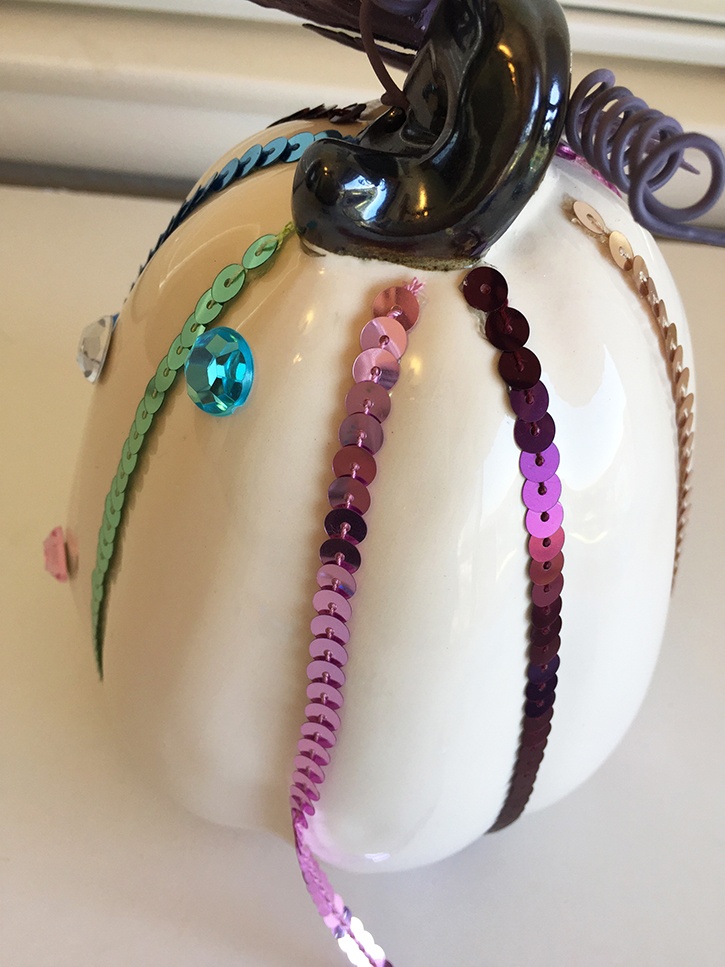 That's it! It's so easy to assemble and it will look cute on a desk or as decor on an entry table or dining table.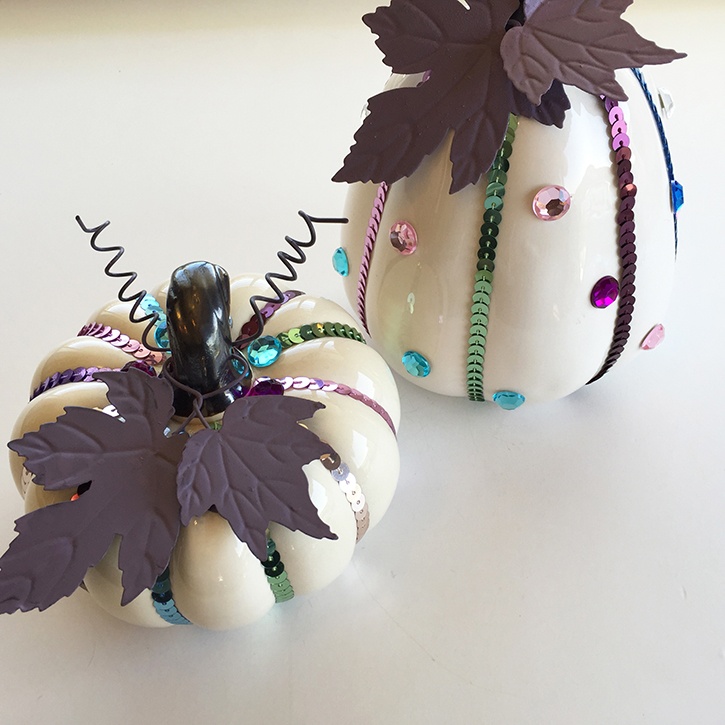 Happy Holidays!
~Tammy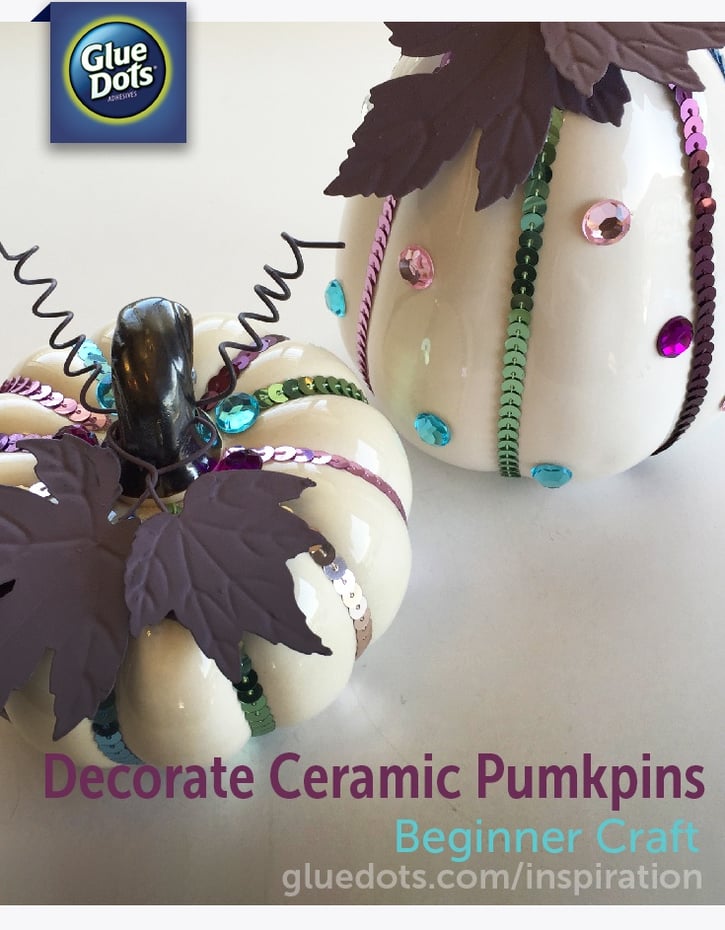 Hello! My name is Tammy Santana and I am happy to be a part of the Glue Dots Creative Maker Team. My background is in interior design and product development, however I enjoy creating beautiful home decor and paper crafting projects as my form of relaxation. I have always been creative, love to work in many different areas of design, and enjoy working with different mediums and tools. As a product development consultant, I am constantly challenging myself to try new things and reach outside my comfort zone. I feel so blessed to be able to work in an industry that I love so much. I am active on Instagram, YouTube and Twitter and love it when new readers find my lifestyle blog and my planner blog and give feedback on my posts. I live in beautiful Southern California with my husband of 18 years and our creative 11 yr old daughter.