The leaves are falling and there is a slight chill in the air. Is that chill from the weather or our ghostly friend? This easy to make ghost will add a festive look to your decor, on a table or the mantle. Make one or a few. Included the kids - they will love the messy factor of the fabric stiffener!
Made By: Janet Van Lone Trieschman
Level: Beginner
Time: 30 minutes (minus dry time)
Here's what you need:
DIY fabric stiffener (corn starch & water)
White fabric (muslin, cotton, t-shirt, fabric diaper)
Googly eyes
Aluminum foil
Armature structure for ghost
Battery-operated tea light
Purex Crystals Softener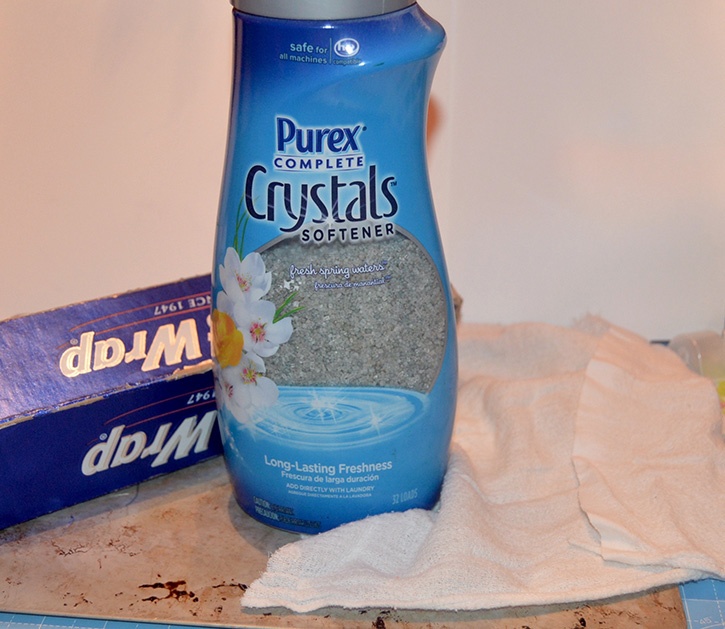 Here's what you do:
An armature is a structure similar to a skeleton. It is the framework that will hold up and shape your fabric ghost while it drys.
The Purex crystals bottle is the perfect shape, round at the top with long sides. To make a similar shape, place a tennis ball on top of a soda can and cover with foil. Another option would be to put a small blown up balloon into a glass and cover with foil.
Cover your work surface with aluminum foil, cover the armature with foil as well.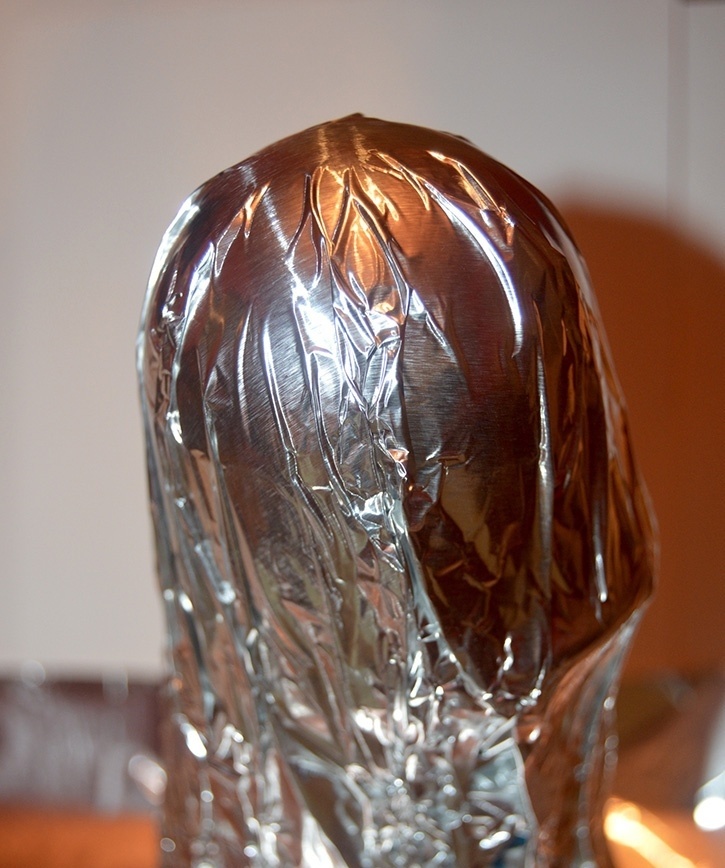 Make your DIY stiffener:
On the stove, boil 1/4 cup of water.
In a separate bowl, mix 1/4 cup of cold water and a Tbsp of corn starch. (mix well)
Add the cold mixture to the boiling water in the pan.
Stir constantly and allow the mixture to boil.
Remove from heat and allow it to cool.
Using your hands, place fabric into the DIY fabric stiffener and make sure the cloth is completely saturated. This is the fun messy part!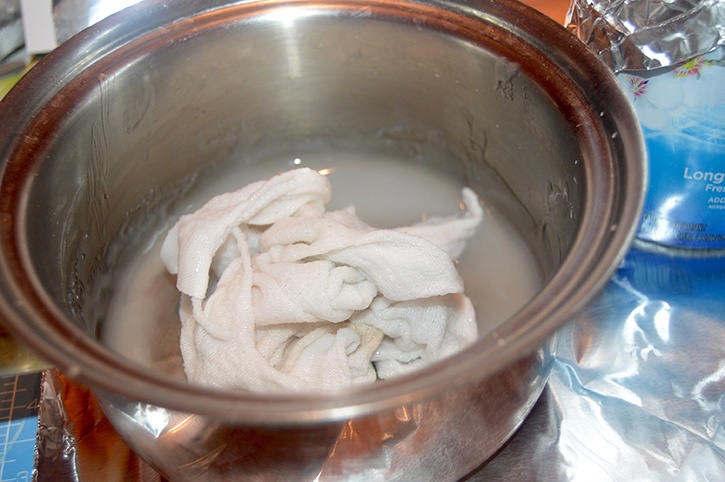 Drape the saturated fabric over the armature. Take some time to place the fabric and adjust the folds.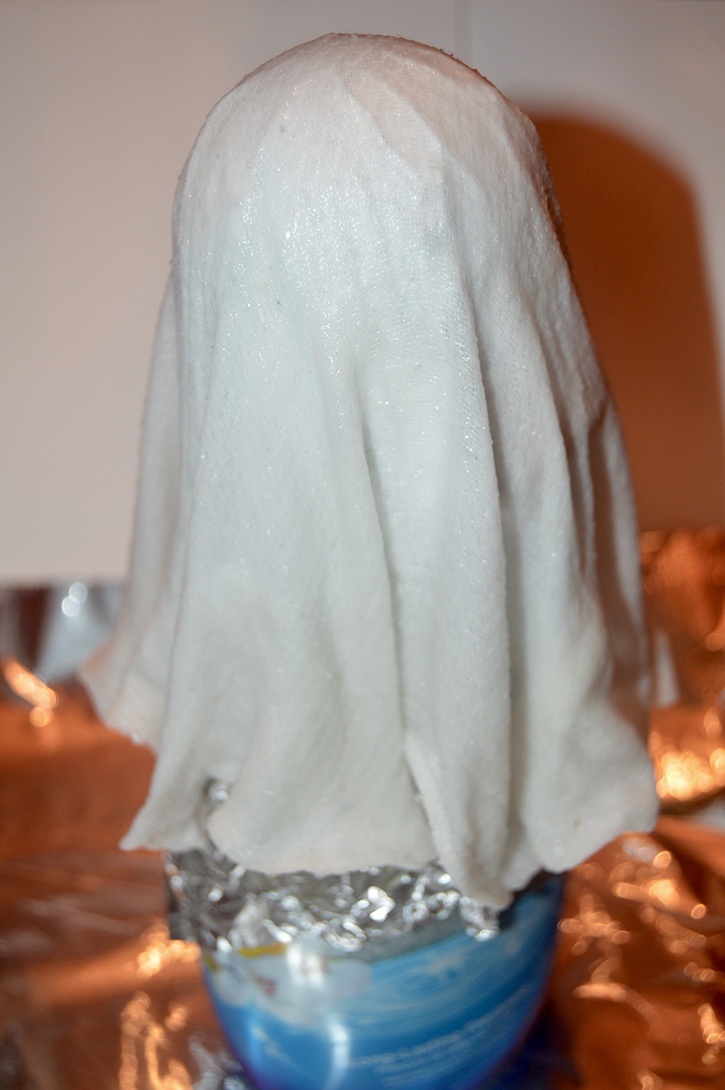 If you have areas of fabric that are longer than other areas, tuck them under so the bottom edge of the fabric is all at the same level.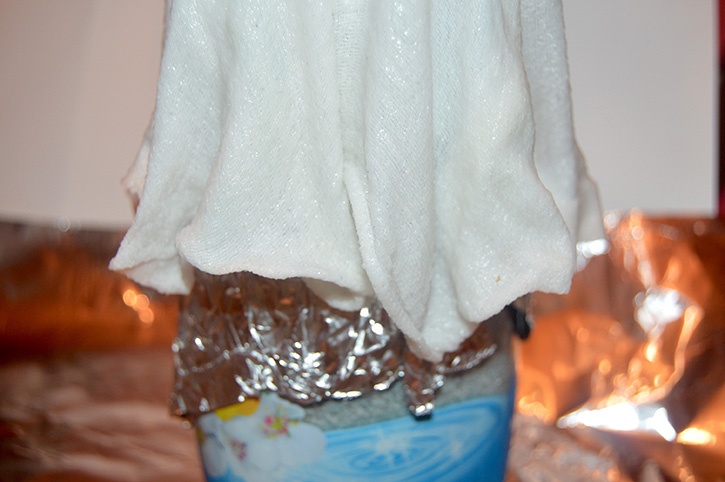 Allow the fabric to completely dry.
Once dry, remove the fabric from the armature.
Attach the Googly eyes to the fabric using Glue Dots.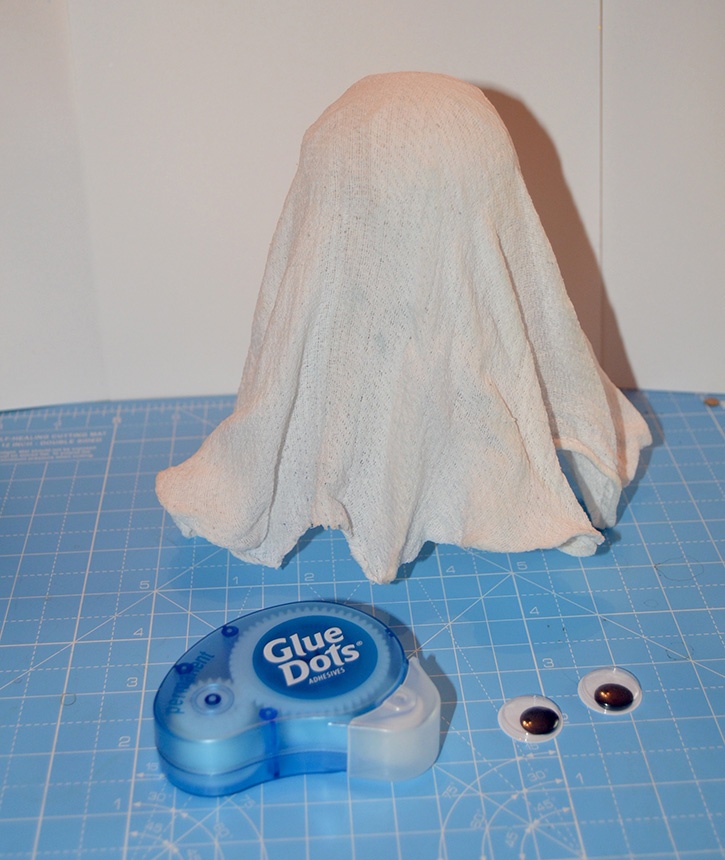 Place a battery operated tea light under the under the ghost for a super spooky boo!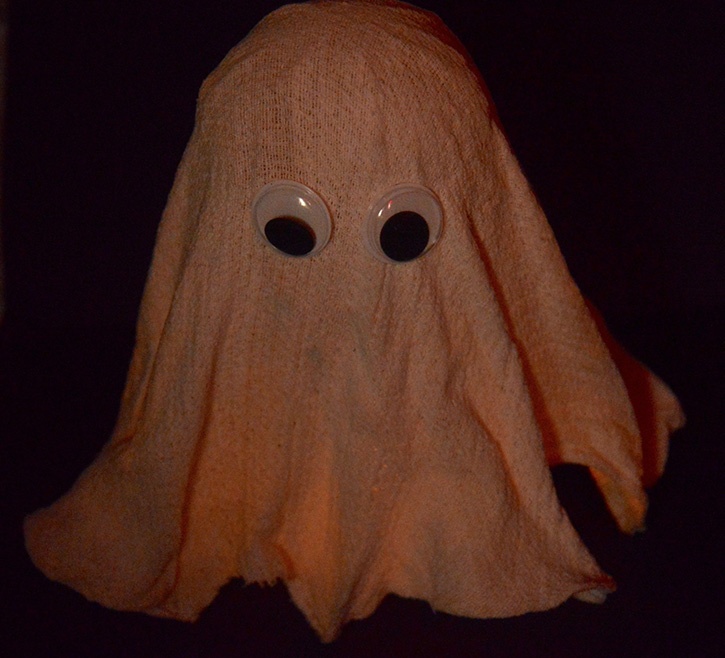 ~Janet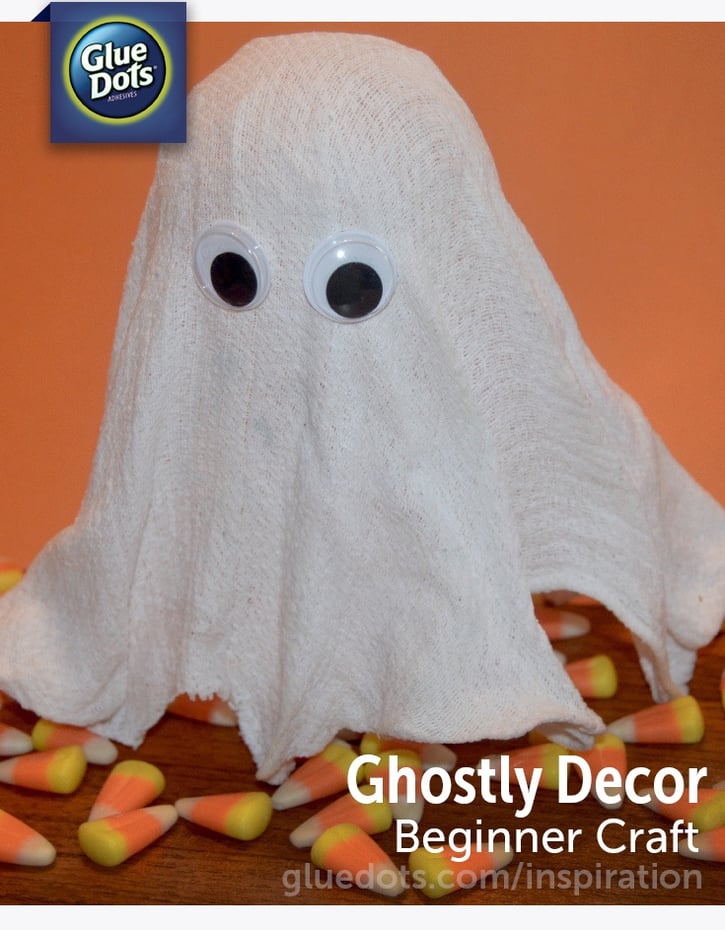 Janet Van Lone Trieschman nowadays is a stay at home mom who loves to create. She left a prosperous career as a college professor teaching Graphic Design to raise her family. Looking for a creative outlet, Janet started a website; Try it – Like it.