New Products
Glue Dots Unveils Newly Redesigned Glue Lines™ and Navy Blue Desktop Dispenser
Posted on Jul 31, 2017 6:24:00 AM by The Team at GDI
Glue Dots International is excited to launch the Glue Dots® Desktop Dispenser for craft and hobby enthusiasts in a new navy blue color. The new Desktop Dispenser is lightweight, easy-to-use and now compatible with Glue Lines™.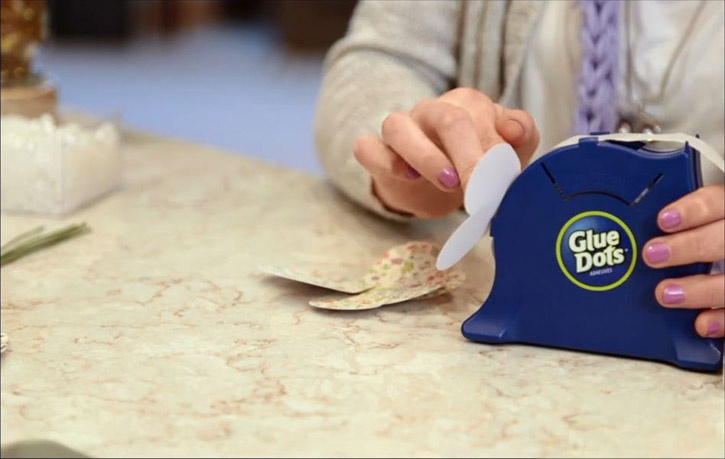 "We received an overwhelming response when we first launched the Desktop Dispenser in a raspberry color and immediately received requests for additional color options," said Kelly Tebon, Global Retail Channel Business Manager. "We listened to our customers and added a new navy blue color to our collection and redesigned our popular Glue Lines to ensure maximum compatibility with the Desktop Dispenser."
Glue Lines is now available on a paper liner, making it compatible with multiple threading options in the Desktop Dispenser. Instead of a perforation between each one-inch long Glue Line, the paper liner is easily cut using the serrated edge on the Desktop Dispenser.
The Desktop Dispenser is designed to keep Glue Dots rolled product wound tightly, preventing it from unraveling if dropped and protecting it from being crushed if stored with heavier supplies.
As with the original raspberry colored Desktop Dispenser, the navy blue version has two threading options providing different application methods. The first threading option uses a serrated edge to create a clean cut between adhesive patterns, allowing you to tear one or more patterns off at a time. Using the curved surface of the dispenser, the second threading option exposes multiple patterns at once, making it ideal for controlled adhesive placement on to desired materials.
"The new Glue Dots Desktop Dispenser presents customers with an aesthetically pleasing, alternative dispensing method that is durable and easy to use with Glue Dots adhesive rolls," added Kelly Tebon. "The navy-blue Desktop Dispenser is also empty, allowing customers to easily add whichever Glue Dots rolled product they prefer."
New Glue Lines is now compatible with both the new navy blue and the original raspberry colored Desktop Dispensers.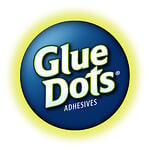 The Team at Glue Dots consists of three highly creative individuals who find new ways and uses for Glue Dots products for every day life. We hope you like what we create. :-)