Mosaic boxes are beautiful, but they can also be expensive. Learn how to design your own mosaic masterpiece with Glue Dots and a few items from the craft store.
Made by: Danielle Hunter
Time: 1 hour 30 minutes (not including drying time)
Level: Beginner
Here's what you ened: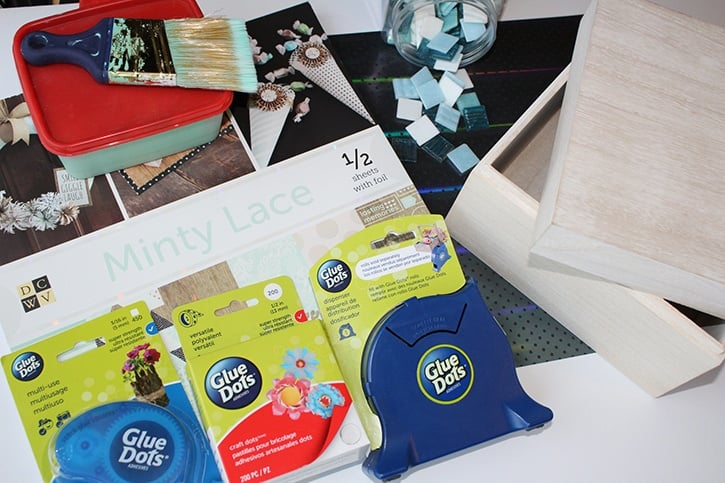 Here's what you do:
Apply 2-3 coats of paint to the interior and exterior of the wood box. Allow the box to dry in between coats.
Cut 2 sheets of printed cardstock (7 1/4" x 7 1/4") to fit inside inside the lid and base of the box. Use Permanent Glue Squares to attach the cardstock inside the box.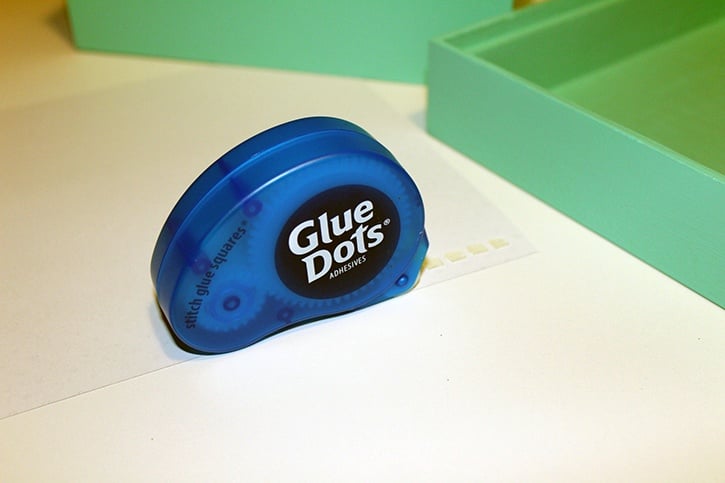 Tip: Create a design before adhering the tiles to the box. Once you have your pattern or tiles laid out, use Craft Glue Dots to attach the glass tiles to the box lid.
Note: You can also use All Purpose Glue Dots or Glue Dots Advanced Strength Dot N Go for this project.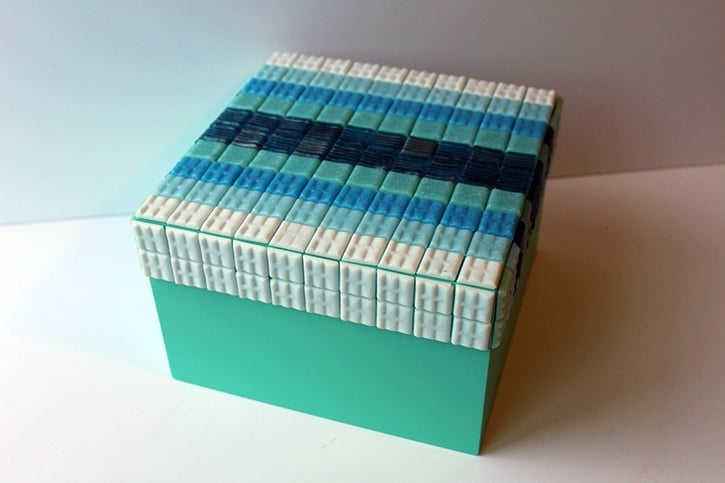 Danielle Hunter is a multitasking mom of two creative girls and wife to her hubby of 13 years. She lives in Toledo, Ohio and has been dedicated to crafting since childhood. Danielle completed her first scrapbook at the age of four, was a scrapbooker-for-hire for several years, and has shared her knowledge in a classroom setting. Her focus is on eco-friendly scrapbooking and she enjoys creating pages that are artistic with bold colors and fun designs. Danielle is a Zutter Certified Instructor, a 4+ year Glue Dots team member, and her projects have been featured on sites like Reader's Digest, HGTV, and Crafting a Green World.