Do you have children or grandchildren that have a hard time going to sleep by themselves? Or do they turn every light on in the house when they get up during the night? Well this little trick from Creative Maker Robyn will help with that!
Designed by: Robyn Power
Time: 5 minutes
Level: Beginner
My youngest two don't like to sleep in the dark quite yet, but I don't like leaving the lights on in the hallway or bathroom all night long. I'm also trying to encourage independence with them, so this little trick works great to help them feel like they can do things on their own, AND to feel secure sleeping alone.
We have tried different lamps and nightlights before, but my kids like this little trick the best!
Here's what you need: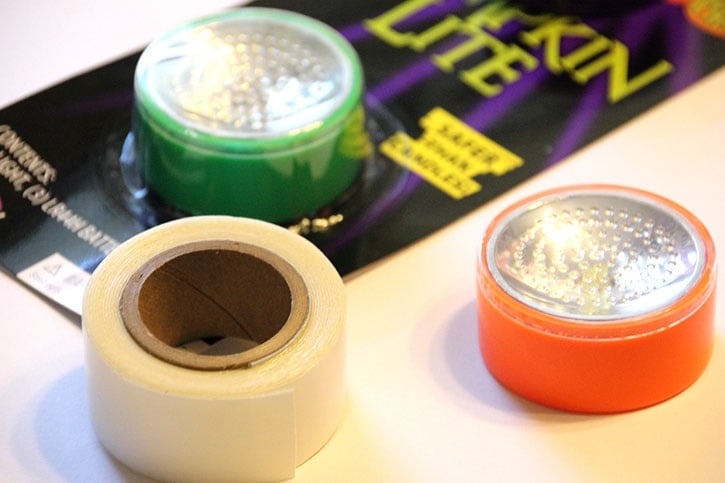 Here's what you do:
Cut a little strip of HybriBond Mounting Tape and place it on the back of the light.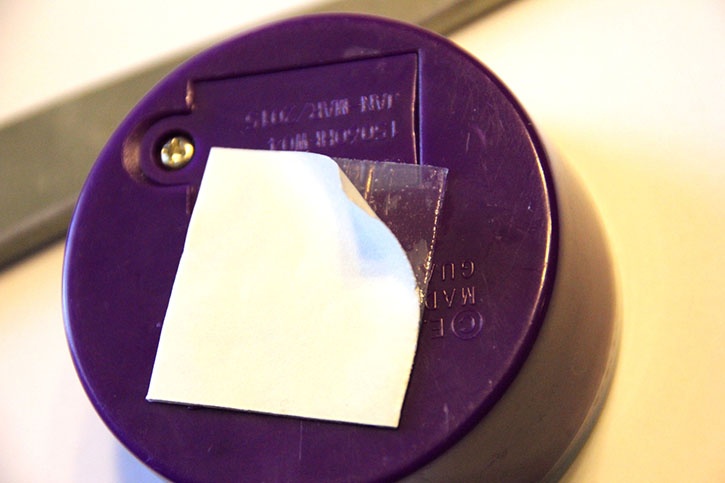 Remove the liner and press it anywhere you'd like! Super easy!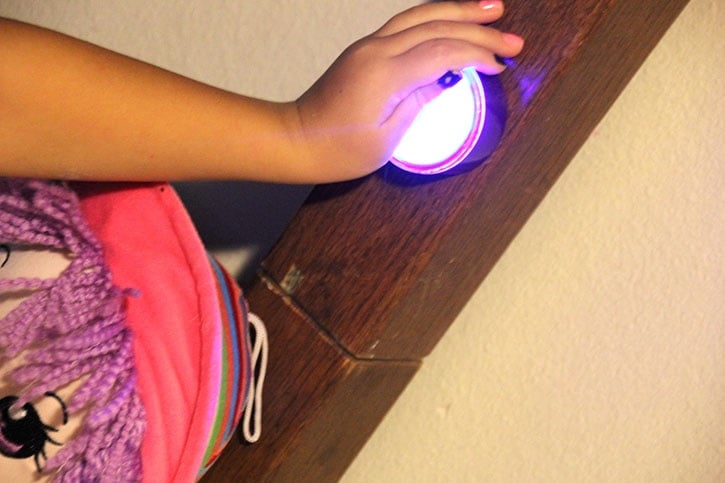 It's perfect to place on the wall next to the bed, on the bed frame, or even under the overhead bed if they sleep on a bottom bunk. HybriBond Mounting Tape is great for this because it removes clean without damage.
That's it! Now your child has a light right next to them that they can turn on as they get up at night and turn off by themselves as well. In fact, they can just pick it up and take it with them to the bathroom too. No need to turn on all the lights on the way and back. Just carry it along and bring it back to bed again. My kids love it!
~Robyn
P.S. It's also handy to have around when the power goes out! Your kids will have a nightlight next to them that they can use if they get scared.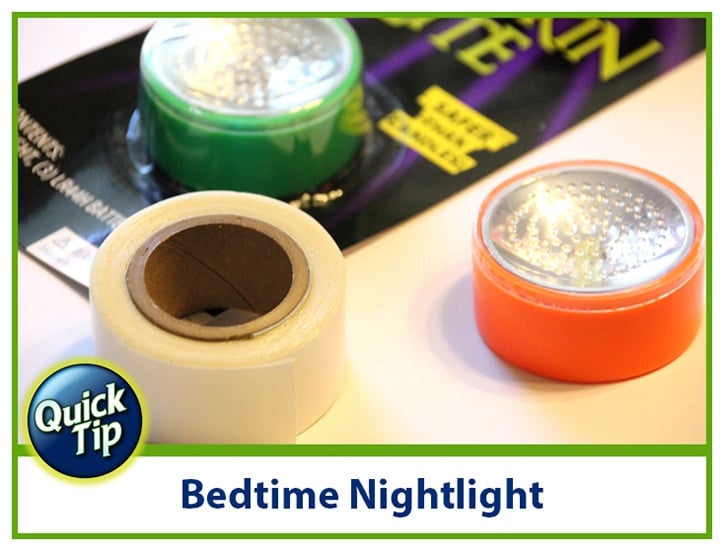 Hi! I'm Robyn and blog over at Create it. Go! I live in beautiful Northwest Arkansas and love being outside. I'm a mom to five fun, crazy kiddos that I love, ranging in age from 16 down to 4. And I'm a wife to a man that I love laughing wtih! I love to create. I love papercrafting, working with wood, upcycles, repuposes, and DIY's, crafting anything in general, trying out new recipes, sewing, photography, you name it! I also like to pick up a good book and ignore those dishes and laundry that never seem to go away. haha My life is never boring and can almost always use some re-balancing and simplifying. It's not perfect, but I love it!