At our house, we love the idea of collecting memories, not things. This home décor piece featuring Glue Dots® and Craft Cuts is a great way to display a memory you've recently collected.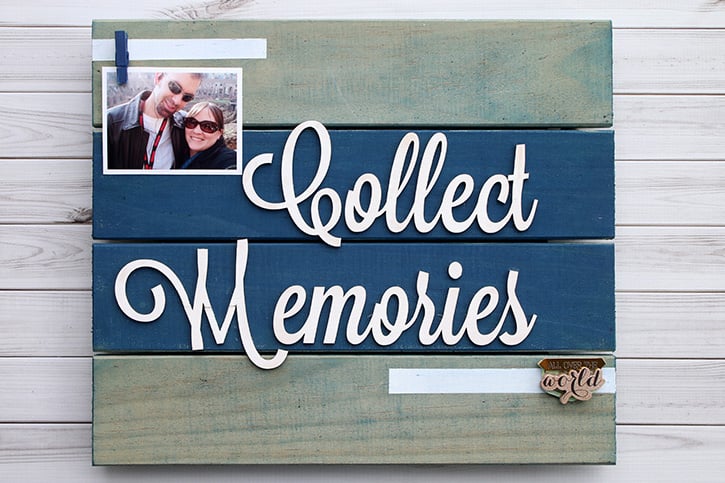 Made by: Samantha Taylor
Time: 30 minutes plus drying time for paint
Level: Moderate Handiness
Size: 12" x 14"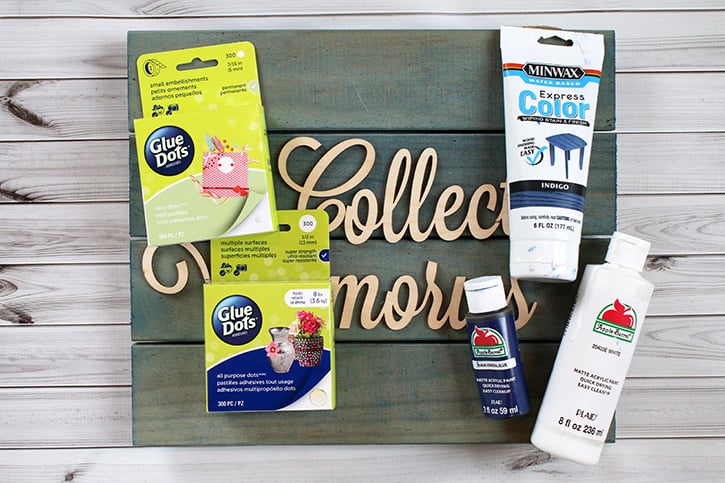 Supply List:
"Collect Memories" from Craft Cuts in baltic birtch, unpainted, 3" tall, 1/8" thick in Lavanderia
12" x 14" pallet wall hanging
Stain and/or paint
Small clothes Pin
Optional embellishments (I used a Paper House "Around the World" stickers).
Directions:
Stain or paint your pallet in two different shades of blue.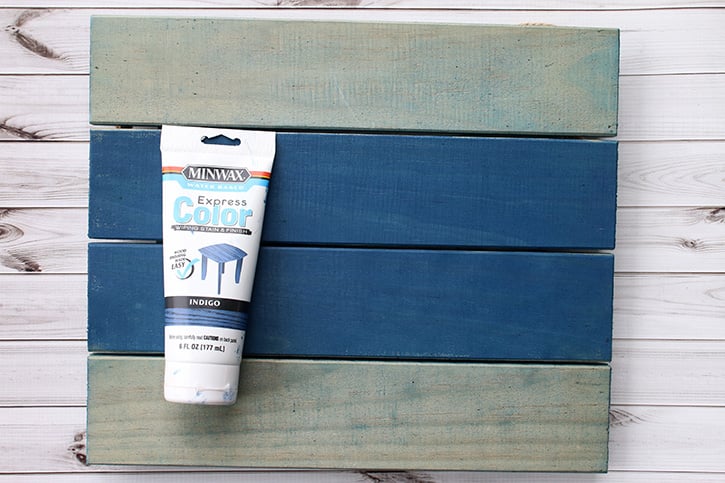 Stain or paint your "Collect Memories." For mine, I painted the words white.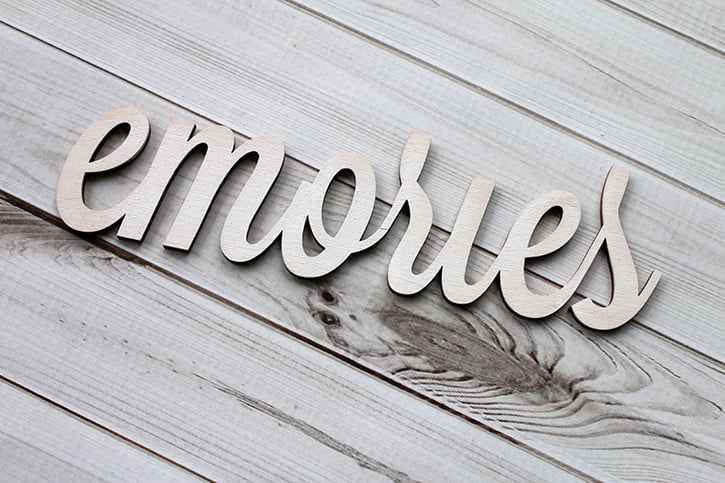 Paint a small strip of white on the top and the bottom of your pallet.
Use All Purpose Dots to adhere your Craft Cuts words to your pallet.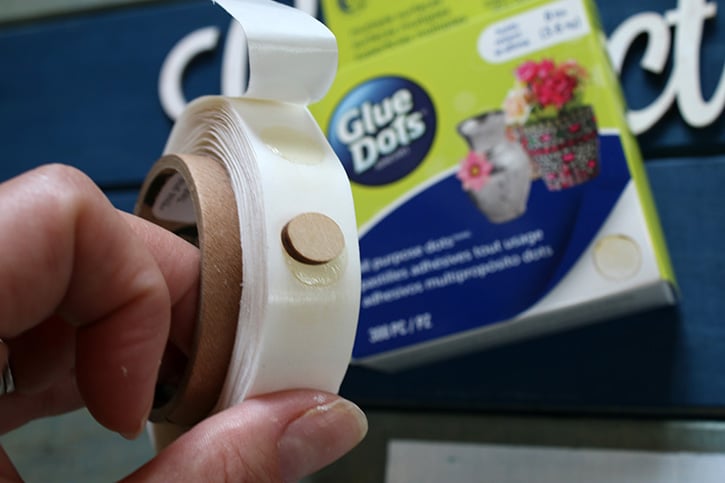 Use Mini Dots to adhere the thinner pieces of your Craft Cuts words to your pallet.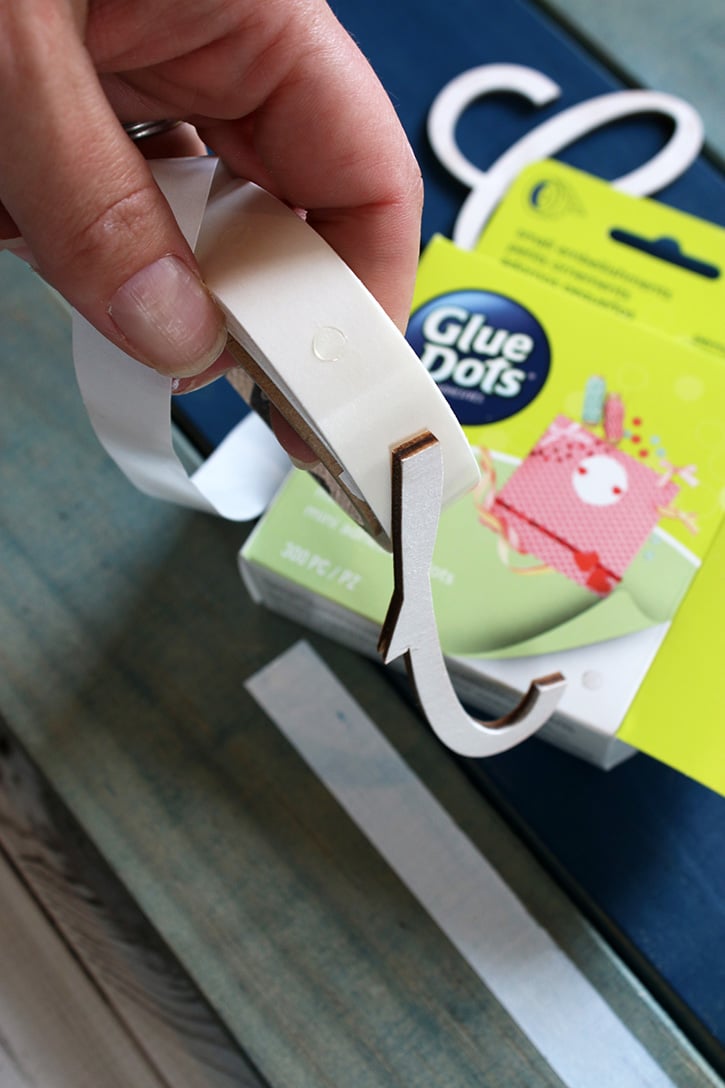 Paint or stain your clothespin blue and attach it to the pallet with All Purpose Dots.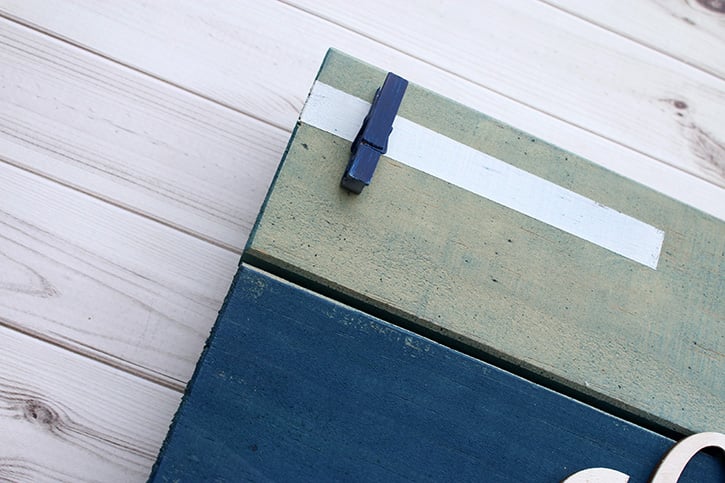 Attach any additional embellishments with All Purpose Dots. Use the clothespin to hang a photo.
I love using All Purpose Dots for attaching wood to wood. However, All Purpose Dots can be a little too large at times, so I used a mix of All Purpose Dots and Mini Dots to get just the right fit and hold. The best part is using Glue Dots means there's no down time waiting for the glue to dry before I can display my project!
~ Samantha

My name is Samantha Taylor and I have a passion for combining crafting and creativity to beautify life. I live in a small town in rural Iowa with my husband and 2 boys (all 3 of whom you'll see featured in my projects). I'm a paper crafting fanatic who also loves photography. I enjoy making lay outs, cards, mini albums and home decor items, party decorations, and crafting with my kids. My favorite thing about crafting is getting to connect with so many people all over the world who also love creating pretty things and preserving memories. You can find more from me at www.taylorstamped.blogspot.com. I am so excited to share with you my love for the many uses of Glue Dots®!