Create a chalkboard to welcome guests, announce a celebration, or to showcase today's entree for dinner. Glue Dots® and Marvy Uchida markers will help you create a fun piece of home decor that will be used over and over for any occasion!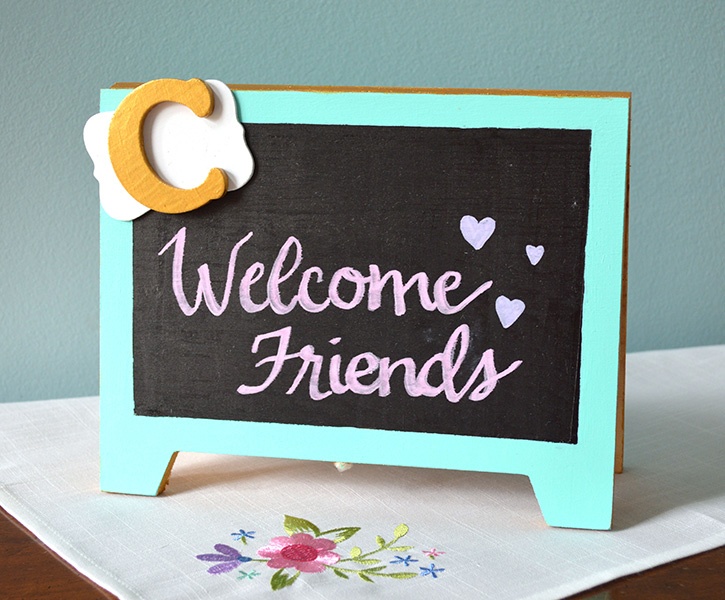 Made By: Dawn Mercedes Barrett
Time: 2 hours plus drying time
Level: Moderate handiness
Size: 10" x 8"
Materials:
Wooden tent sign

Wooden monogram letter(s)

Other wooden embellishments as desired

Paint brushes, sponge brushes

Painters tape

Ruler

Scissors

Sand paper
Directions:
Lightly sand your wooden tent sign. Brush off any dust.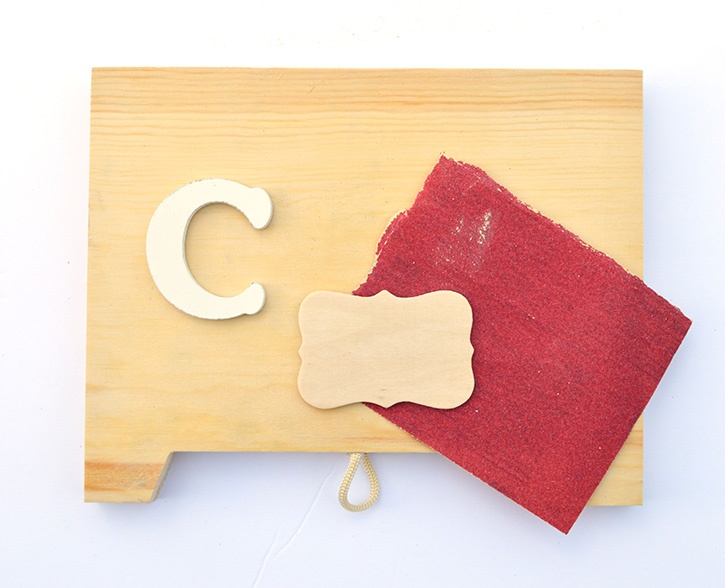 Use painters tape and mask of the chalk board area to keep it clean from paint.
Tip: Burnish the edge to ensure that the paint does not bleed.
Use your sponge brush/paint brush to adhere the first coat of acrylic paint in your desired color. Allow to dry an hour.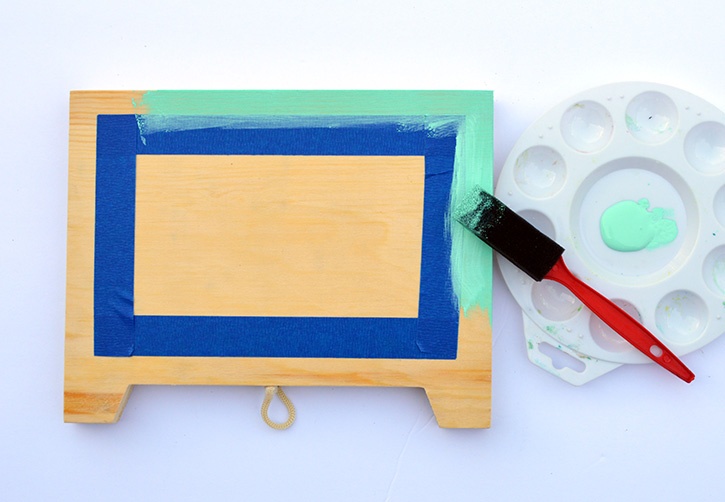 When it is dried, apply a second coat and remove the painters tape. Allow it to dry over night.
Tip: Be sure to paint the edges of your wooden sign. Painting the edges in a contrasting colors gives interest. Here I painted the edges in gold acrylic paint.
Lightly sand the monogram and other wooden details. Brush off dust and apply acrylic paint as desired. Allow dry time before adding a second coat.
Apply new painters tape to mask off the painted edge of the paint.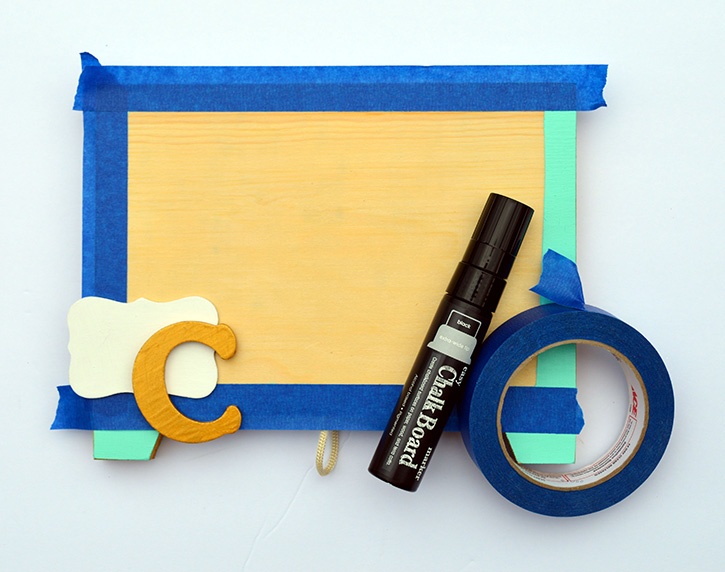 Use Marvy's easy ChalkBoard marker to color in the center area of the sign. Allow it to dry and then add a second coat.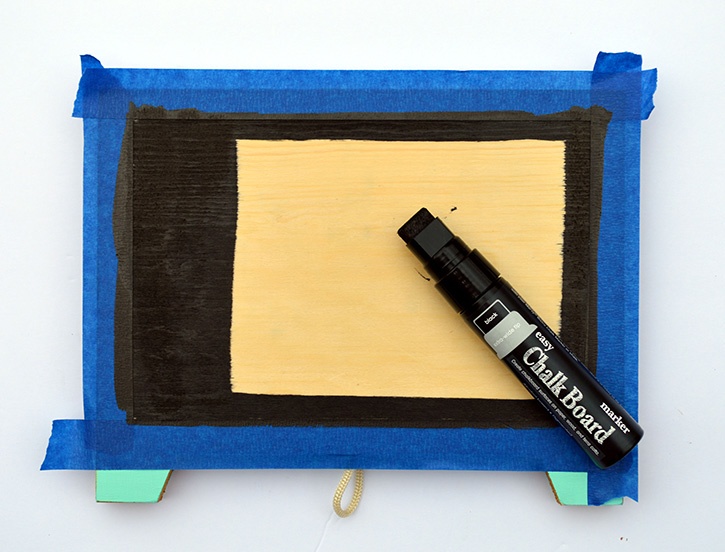 Remove the painters tape. Once the area is completed dry, wipe the black area with a slightly damp cloth.
Use Advanced Strength Glue Dots to layer the monogram on top of the wooden shape. Then adhere this embellish to the corner of the sandwich board.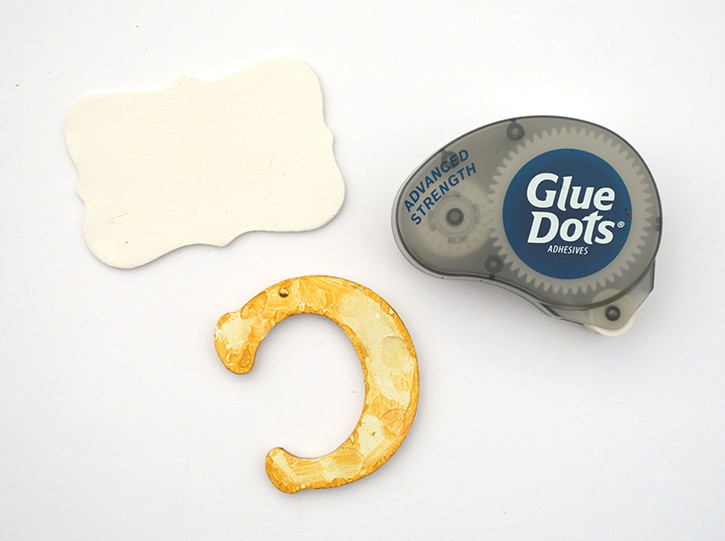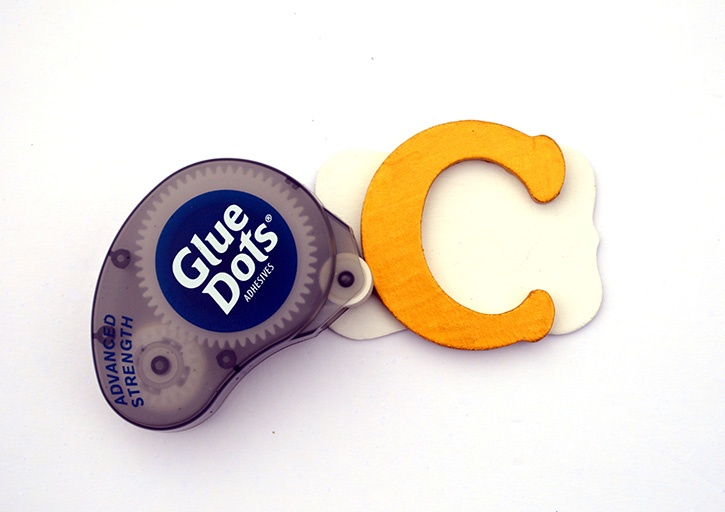 Use Marvy Bistro Chalk Markers to write on the board as desired.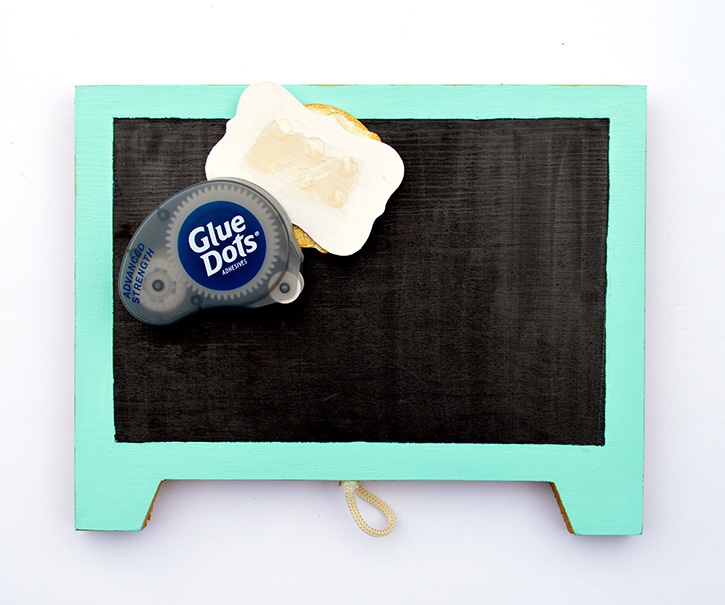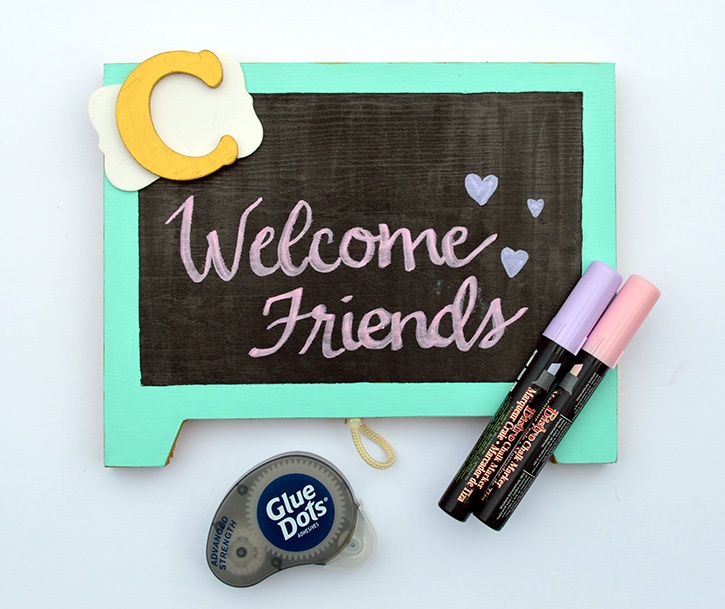 The fun colors of Bistro Chalk Markers will add interest to any occasion or announcement on this up-cycled sandwich board that is personalized by using Glue Dots!
~ Dawn

Dawn Mercedes Barrett is a designer who enjoys juggling a number of activities. Whether it is creating a card or object for home decor, whipping up a batch of fresh cookies for kids that drift through the house, or learning to enjoy the rigors of strengthening her body through running, she is your go-to crafter for help, ideas, and encouragement. Who says you (or your style) have to grow old and moldy? Dawn's up beat style and silly comments will keep you smiling and chuckling.